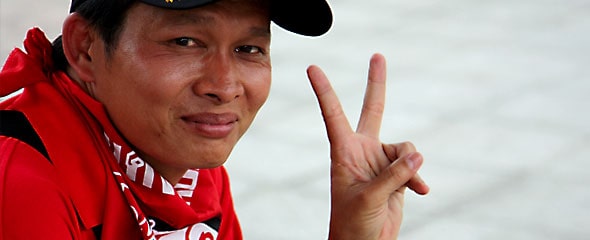 The Red Shirts are coming…
When I woke up yesterday morning, there were no plans to go running around Bangkok looking for protesters. But when the termite company poisoned not only my condo but my lungs, go I did.
Calling my favourite taxi driver, we headed out. I'm near Victory Monument but we skirted around to the Thai Parliament for a real red fix.
All in all, they were a cheerful bunch…





Psst… Did you notice all the English?