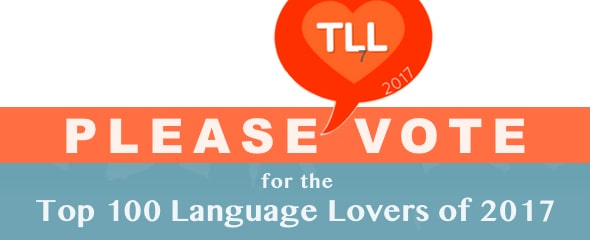 Pleeeeease vote Thai…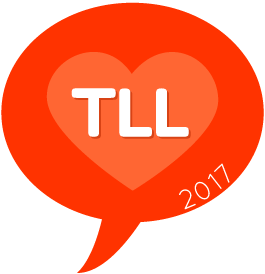 The Top 100 Language Lovers Competition is here once again! If you want to get straight to voting, just click the logo to the right.
The Top 100 Language Lovers Competition, hosted by the amazing team from bab.la and Lexiophiles, is where WLT pits Thai against other languages such as English, Chinese, French, German, etc. Scary.
When the call goes out, almost a thousand blogs, twitter accounts, Facebook pages and YouTube accounts are submitted to the hard-working competition team who then whittle the count down to a mere 100 in each section.
This year FOUR Thai resources made the cut: Language Learning Blogs (A Women Learning Thai), Language Facebook Pages (Learn Thai with พร, Wondrous Thai), Language Twitter Accounts (0 Thai entries), and Language YouTube Channels (Adam Bradshaw).
Competition rules: You get one vote per section (for a total of four votes).
I hope you can help out as every vote for Thai puts the Thai language that bit closer to the top. Ta in advance!
And now for WLT's FREE Thai giveaways…
In past Language Lovers Competitions I've celebrated with free draws but for WLT's ninth year, I wanted to do something different. Instead of a select few winners getting free stuff, thanks to the sponsors below, everyone will be a winner.
PickupThai Podcast: Anki flashcard decks to go with select courses. Each lesson comes with two decks (Thai script and transliteration). Audio included in the decks.
Learn Thai with พร: Compilation of Wannaporn Muangkham's popular series, 65 Thai Useful Thai Phrases You Won't find in a Phrasebook. Audio downloads included.
Paiboon Publishing: Audio files for Benjawan Becker's Beginner, Intermediate, and Advanced vocabulary lists (mentioned on WLT's Thai Frequency Lists with English Definitions).
Duke Language School and Arthit: One chapter from each of Duke's Journey books (1-3) created by Arthit. A chapter from Arthit's Read Thai In 10 Days ebook. Audio downloads included with both.
L-Lingo: 1000 top Thai words with sentences from their recent course update (English, Thai script, and transliteration). Audio downloads included.
And there you have it – plenty of free stuff for everyone.
Please vote Thai…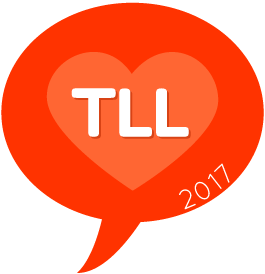 If you haven't voted please click on the TLL (Top 100 Language Lovers) competition logo to your right. Thanks in advance!