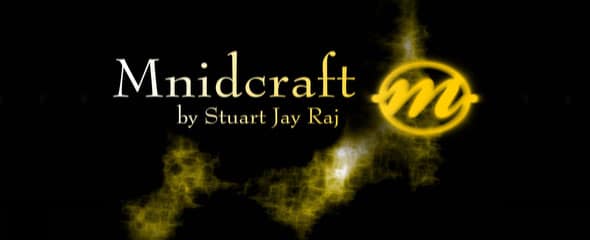 I first came across Stuart Jay Raj when I took his entertaining Cracking Thai Fundamentals course. As shy as I am (he certainly gets you hopping!), I enjoyed it so much that I took it twice (as did others).
Stu is one of those enviable polyglots who couldn't stop at a handful of languages, but went for 15 and counting. In Cracking Thai Fundamentals, he touches a little bit on his language background. And for those who missed CTF, you can see more what makes Stu at his Joh Jai and The Tonight Show interviews on YouTube.
Now, I know I'll never be a real polyglot. Most people won't. But I do have a desire to learn one language well – Thai. And maybe at a later time, I'll brush up on my French and get back into Russian.
And that's where Mnidcraft comes in.
Mnidcraft empowers anyone with a will to succeed to develop the same aptitude for languages and communication as what Stuart Jay Raj possesses based on powerful NLP modeling principles.
NLP modeling is the practice of isolating essential patterns that makes someone successful and duplicating them into others in a way that they are practiced unconsciously.
Stuart has carefully designed activities where you will not only learn the secrets that have crafted his aptitude for language, but will also have these skills, habits and knowledge embedded within you, breathing new life into your relationship with language.
The first Mnidcraft course is being held at the Fraser Suites, Bangkok, from 9.00am to 12.30pm, Saturday, January 17, 2009.
If you are interested in other dates, contact Stuart via his blog, Behind the Curtain, or via jcademy.com.