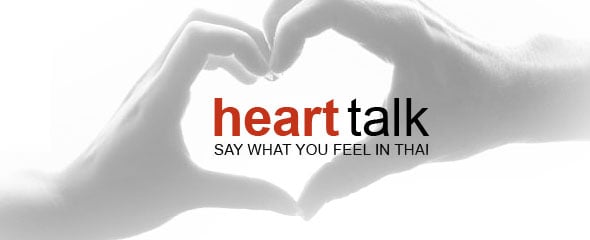 Is there a Christopher G Moore in the house?…
I created Women Learn Thai not just to take on the language, but to study the history and culture of all things Thai.
For research (especially living in a city the size of Bangkok), the Internet is a jewel. But being old-fashioned, my first choice will always be books. And when I need to source a lot of books at once, I go for secondhand over new.
For my first trip for WLT, Dasa Book Cafe was it. Just inside the door beyond the tea tables, the Thai section. A mix of facts, personal experience and fiction.
On the drive over, my Canadian buddy Lynn admitted a firm fiction focus. Christopher G Moore. Famous, proliferate, Bangkok-based, Canadian. She drooled.
So while she headed for Spirit House and the Smile series, I detoured towards Reflections on Thai Culture (William J Knausner), Thailand, a Short History (David K Wyatt), and Bangkok (William Warren).
That was then. This is now. And now (saving Dasa for afters), it was quick-like into a taxi and over to Siam Paragon for a plastic wrapped copy of Heart Talk, by none other than Lynn's Christopher G Moore.
Thai heart Thai identity…
When I first read the title, I thought "oh, no, not another book about the steamy side of Thailand!". Which was soon followed by, "wait a second, I LIKE sex!"…
But Heart Talk is not pillow talk. That's right. A jai does not sexy make.
In the Thai language the heart is the centre of thinking, feeling, shaping our moods, nurturing our spirit, bonding us to friends and family. The outline of what it is to move about in the home, office, and society can't be detached from the idea of jai.
Another feature is the reversal of order in certain expressions. Thus jai dee (good heart) refers to the nature of a good-hearted person while dee jai (glad heart) refers to the emotional state of gladness. In a number of cases, the switch can turn a negative feeling into a good personality trait. For example, òn jai (worn-out heart) means weary-minded, while jai òn (soft heart) refers to someone who goes out of their way to help others.
A cause for Heart Talk…
When I decided to feature Heart Talk, I searched the web for available resources (and found more than a few). When I mentioned my mini-project to Christopher, he advised to take care.
Checking through my growing spreadsheet, I compared my finds with Heart Talk and I had to agree. Learning heart words without realising the nuances could get you into difficulties with the language. And difficulties, I can do without.
Some jai expressions are descriptive of the nature of a person. For example, a person with an impatient nature is jai rón (hot heart) and a person with a sensitive, touchy nature is nói jai (touchy heart).
Other times a phrase is connected with an emotional state and not necessarily the nature of the person experiencing the emotion. Thus a feeling of panic translates as jai túm túm dtòm dtòm (panic heart).
A similar mistake is to use our western mindset in a Thai world. For instance, look at เย็นใจ (yen jai). เย็น (yen) = cold, while ใจ (jai) = heart (or mind). As a westerner, I jumped to the conclusion that a cold heart is a negative and a hot heart is well, sexy. Wrong. In Thailand, a hot heart is a negative and a cold heart is a positive.
Comfortable Heart สบายใจ (sà-baai jai) เย็นใจ (yen jai): You have entered a state of feeling perfectly in tune with yourself emotionally or a state of comfort and pleasantness. You feel comfortable inside yourself and with those around you; there is an inner peace and sense of calm.
Another mistake beginners (as in myself) often make is to take on Thai words or word units without learning how they fit into a sentence.
Be a little careful about picking new words out of the vocabulary and using them. If they are nouns you can't go far wrong as in most cases any one noun can be substituted for another but adjectives, adverbs, prepositions and verbs are very often used in certain contexts only and if you use them wrongly you will not be understood.
And that's an additional plus of Heart Talk. Each heart word is clarified as being either adverb, adjective, verb, or noun. Tricky stuff. So the heart of this advice? Be free with nouns, but check before using others.
The nouns of Heart Talk…
In Heart Talk there are 60+ nouns. With Christopher's permission I've recorded around half that number. The descriptions are inspired (and at times direct) from HT the book. The voice is all น้ำใจ Niwat.
INSPIRATION
Inspiration Heart (p28)
เเรงบันดาลใจ
raang ban-daan jai
Inspirational. Includes emotional support, guidance, insight and knowledge conveyed to others.
CONSIDERATION
Water Heart (p67)
น้ำใจ
náam jai
Someone who is considerate.
GENEROSITY
Broad Heart (p77)
น้ำใจอันกว้างขวาง
náam jai an gwâang-kwăang
A generous and unselfish person.
SINCERITY
True Essence of the Heart (p84)
น้ำใสใจจริง
náam săi jai jing
A person who helps without expecting a return.
SELF-CENTREDNESS
Egocentric Heart (p94)
ชอบทำตามอำเภอใจ
chôp tam dtaam am-per jai
A self-centred or egocentric person.
INSULTS
Devil in One's Heart (p121)
มารหัวใจ
maan hŭa-jai
Someone who destroys the love existing between people.
CHARACTER OF THE HEART
Emotional State of the Heart (p131)
หัวอกหัวใจ
hŭa-òk hŭa-jai
Uncaring person (lack of compassion or sensitivity).
Heart (p132)
ใจคอ
jai kor
In the context of a person's personality or natural disposition. Or the emotional reaction to a person or event.
RESPECTING OTHERS
Mind and Spirit Heart (p157)
จิตใจ
jìt jai
A mental state inside your head or heart.
Life, Mind and Spirit Heart (p157)
ชีวิตจิตใจ
chee-wít jìt jai
This is my favourite. The idea is that people have value and are entitled to be treated with respect and regard.
Understanding Heart (p158)
ใจเขาใจเรา
jai kăo jai rao
Understand another as you understand yourself.
SECRECY
Thoughts inside the Heart (p165)
ความในใจ
kwaam nai jai
Thoughts you keep to yourself.
THE BELOVED
Beloved Heart (p168)
สายใจ
săai jai
The bonds of love between mother and child.
Eye of the Heart (p169)
ดวงตาดวงใจ
duang dtaa duang jai
The object of your love and affection (husband, wife, sometimes child).
Star of the Heart (p169)
ดวงใจ
duang-jai
A child is the star of the parents.
Star of the Heart (p169)
ยอดดวงใจ
yôt duang-jai
Ditto, the child is the centre (star) of a parent's heart.
COMMUNITY AND SOLIDARITY
Power of the Heart (p190)
พลังใจ
plang jai
The feeling that comes from communal sharing.
Confederate Heart (p191)
ผู้ร่วมใจ
pôo rûam jai
A strong, intimate bond between people intune to each other.
CONSUMER SOCIETY
Seduction Machine of the Heart (p193)
เครื่องล่อใจ
krêuang lôr jai
Describes the drive some people have for material things.
ENCOURAGEMENT
Power of the Heart (p194)
กำลังใจ
gam-lang jai
The sense of spirit or encouragement to complete a task, to accomplish something.
FRIENDSHIP
Good Friend Heart (p198)
เพื่อนร่วมใจ
pêuan rûam jai
A close friend (soulmate).
Refuge of the Heart (p200)
ที่พึ่งทางใจ
têe pêung taang jai
Where you find refuge (amulets, religion, politics, people).
RESPONSIBILITY AND THE FAMILY
Centre Heart (p208)
ใจ กลาง
jai glaang
The object at the centre of something. For location, it could be a street or building. For people, parents or children could apply.
Geographic Centre Heart (p208)
ใจเมือง
jai meuang
The centre of a country is jai meuang.
Geographic Centre Heart (p208)
ใจกลางเมือง
jai glaang meuang
The centre of a city is jai glaang meuang.
TRUTH
Truth in the Heart (p246)
ความจริงใจ
kwaam jing jai
Someone sincere in words and actions.
UNDERSTANDING
The Heart of the Matter (p248)
ใจความ
jai kwaam
The meaning, substance or gist of the matter in question.
The Heart of the Matter (p248)
ข้อใหญ่ใจความ
kôr yài jai kwaam
Ditto in being the substance or gist of the matter in question.
Where to buy Heart Talk…
If you live in Thailand, you can pick up Heart Talk at most bookstores with English on offer (in BKK, Asia Books and the lovely Kinokuniya Bookstore come to mind). If not, the amazon is a sure bet.
Where to find Christopher G Moore…
Christopher G Moore official website
Christopher G Moore's blog
Christopher G Moore on WordPress
Christopher G Moore on Facebook
Heart talk heart word resources…
Benjawan Poomsan Becker's Speak Like a Thai Volume 4: Heart Words
learningthai.com (offline for now): The Heart Words, also from the book Hearts (possibly out of print).
thai2english.com: ใจ – jai – Thai / English Dictionary
YouTube: Bebe son kam waa rak Teaches words about love (English Sub)
Note: The Thai transliteration has been adjusted for consistency.
A special thanks goes to: Christopher for giving permission and advice, to Niwat for his voice, and to Jessi for sending over more heart words (coming in a later post).