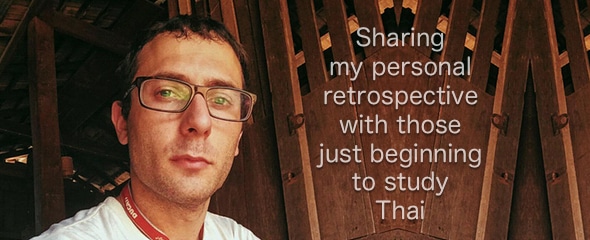 I started studying English while in primary school in Italy, then moved to London in June 2007. By then I'd been studying English for about 10 years. Although I never really spoke English during that time I would chat online and play English language video games.
Once living in London I couldn't communicate with anyone; it was very hard to put words together and even harder to understand anyone.
After three months I was still having problems, mostly because I was living and working with other Italians, which limited my chances of practicing English. I moved once again and started living, working and interacting with more non-Italian speakers.
I'm not sure how long it took me to get used to the language both in expressing myself and understanding others, but in September 2009 I started College (High School) and didn't have any problems with English.
That means that in two years living in UK I was already fluent; although, I'm quite sure it took me less than that.
So why am I telling you this? Because in September 2013 I decided to actively learn a third language and I chose Thai.
With a personal tutor I started by writing the Thai alphabet and phonics. Although I tried speaking, it was always hard and gave me headaches whenever I attempted to remember anything. To learn vocabulary and expressions I used apps with spaced repetition.
In November 2013 I went to Thailand for three weeks and discovered that I could read few words on sight, but except for a few words, I couldn't speak or understand Thai.
When I went back to London I had a month rest but wanted to get back to focusing on the language. From March to December 2014 I studied mostly writing and reading but I was still not comfortable with speaking.
During that time I watched the series Hormones although I couldn't make out anything that was said. But, I did discover that Thai people used Line, so I joined and started chatting a lot. This is where learning to write and read helped boost my progress.
You may not know how to speak, but you can check words in a dictionary. And compared to listening, reading is easier. Don't use a translator like Google Translate for sentences. Translate word by word and try to make meaning out of the sentences. Sometimes you can, sometimes you can't, but translators will throw you off completely – they are useless.
If you do language exchange, be smart. Either chat with someone of your level or someone whose level is lover then yours.
You need to practice. If you speak more English (or your Mother tongue) than Thai, you are not helping yourself.
Even when your Thai is so basic that it's not enough to make conversation, try to type or say as many words in Thai as you can. Even writing สวัสดี everyday will help you learn spelling and typing.
For reference I did 10 months of studying two hours a week. That's only 80 hours. If you are consistent you can learn how to read in the span of three to six months.
In January 2015 I went to live in Bangkok for two months. I tried to speak as much as I could although I found it very difficult and would rely on people typing out what they were saying.
I studied again for a few more months, mostly to not forget what I'd already learned. And then I moved to Chiang Mai in October 2015. I'm still here.
I can understand basic conversation, I can express myself.
My vocabulary is roughly around 1000 words. I don't understand everything I hear so I have to ask what words mean. But I discovered that in Thai there are many expressions that are not literal like in English, and while you may know every word in that sentence yet still not understand the meaning, that's still ok.
So how long it took me to get here? Two years and seven months.
Here's what has worked for me the best, and what you should do (in my opinion) if you want to improve faster:
Learn to read and write: there is no reason not to. You are missing out on a lot if you don't. You can learn words by sight too.
Be consistent: revise about 10 words a day and you will end up knowing 3000+ words in 12 months (Disclaimer: I've yet to do this but I intend to).
Make sentences using the words that you know: it will help you learn how to use them and understand language patterns without needing to study grammar.
Other advice:
Use Line to chat with people.
Write down new words and expressions you encounter.
Get the Thai English Dictionary app by Christian Rishoj to translate sentence by individual words (bulk).
Study with Glossika Thai Fluency 1-3 but only if you have already some vocabulary and possibly if you can already read.