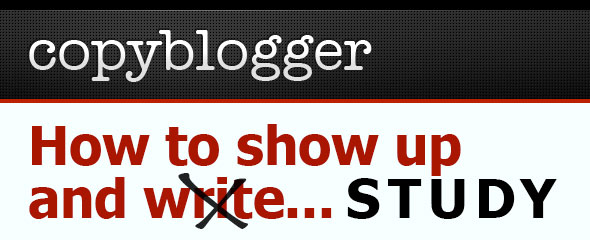 How to show up and study Thai…
Taylor Lindstrom has a Copyblogger post that could work equally well for learning Thai: How to show up and write.
Only, put successful language learner instead of writer. And for write, put study.
So it'd be like this:
If you are looking a good way to learn Thai online, check out ThaiPod101. Although their courses are not free, they are cheap, effective, and can quickly teach you conversational Thai. All ExpatDen readers get a 25% discount using this link.
Ask any successful language learner how to study, and they will tell you, logically enough: Study.

Study every day. Study at the same time. Study for hours. Study for 20 minutes. Just show up and study.

You've heard this advice before and you haven't taken it yet.

You meant to. But you haven't.

This is not entirely your fault, because while the advice is not complicated, it's nearly impossible to follow.

Mostly because it's way too simple.
"Because it's way too simple"…
Taylor just might be on to something.