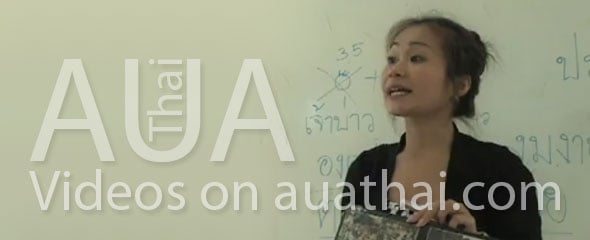 AUA's ALG videos now at AUAthai.com…
Welcome to Monday everyone. This is just a short post to point you to a new location for AUA's videos. Formerly, AUA's ALG Thai videos were only found on their YouTube channel: ALGWorld.
They've now created a home for the videos on their site: Learn Thai Language Videos. Just scroll down to the level you need. At the moment they only go to level 2, but please be assured that the rest are being added.
And from what I understand, David Long has plans for much more…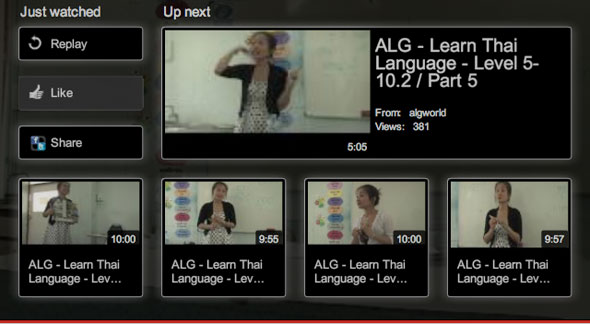 More about AUA…
Being a Monday is no excuse for a short short post (or is it?) So here are a handful of links for you to cruise:
AUA online:
Twitter: @auathai
Blog: AUA Thai
Website: AUA Language Centre
YouTube: ALGWorld
AUA bloggers:
Bakunin Learns Thai (no longer online)
Dan's Adventure in Bangkok
Journey to Thai
sweet and coolbeans: learning Thai
AUA on WLT:
Successful Thai Language Learner: David Long
Review: Thai Language Schools in Bangkok
AUA Thai Videos on YouTube
HandBreak Thai Language Videos for the iPhone