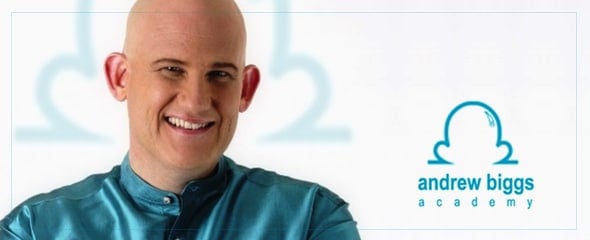 There is a billboard that caught my attention this week while sitting in a taxi flitting in and out of four lanes of traffic on the three-lane city expressway.
It depicts a young man and woman sitting back to back desolately on a bed. It was clear they were desolate by the hang-dog expression on the man's face, and the ankle-clutching stance of the woman.
It's not often we see desolation on inner-city billboards. I'm far more used to billboards featuring the lily-white happy complexions of Thailand's young actors and actors pushing collagen drinks or bird nest soups or any other of the myriad charlatan products out there.
What also grabbed my attention was the Thai writing next to the unhappy couple.
Reua lom bahk ao (เรือล่มปากอ่าว).
The boat sinks in the mouth of the bay.
What a curious headline!
"What does that mean?" I asked my taxi driver, a happy middle-aged fellow who had been enjoying practicing his English on me until I feigned a cell phone call to shut him up.
"Reua lom bahk ao?" he asked back. He broke into a great middle-aged Thai smile. "Oh! You know? You know?" He paused and flashed me a leering smile. "You know?"
"No, I don't; that's why I'm asking you."
"You and lady same-same but you no good. You go first but you very fart. No good, you know?"
I have been in Thailand too long; I understood exactly what he was talking about.
Premature ejaculation.
If ever there was an example of my theory that language doesn't get much more vivid and descriptive than Thai, then there it was.
I've spent 25 years in this country and here was yet another colorful idiomatic phrase that completely passed me by. Nobody had ever said it to me before. And thank God for that, judging by its meaning.
No wonder the couple on the billboard looked so dejected! No wonder the woman was clutching her sturdy ankles; that's about the only sturdy thing she was going to be clutching that evening for any satisfactory length of time.
(And if you're new in town, the taxi driver wasn't that bad in English. You just have to know that 'same-same' has the added meaning of 'sex' here, while 'fart' is in reality 'fast' since Thais have difficulty with consonant clusters consisting of S and T.)
How clever of the Thai language to equate premature ejaculation with the sinking of a boat just as it was to enter a harbor. When I got to my office I googled the phrase and sure enough, there it was, hundreds and thousands of times over on the internet.
I did get it the wrong way around. The boat is leaving the harbor, not entering it, as my School Director and Senior Sales Manager, both females, pointed out to me over lunch that day.
"It sinks before it even sets out on the journey," my School Director explained as she popped a serendipitous Isarn sausage into her mouth.
"I thought it to be more like the train entering the tunnel," I said. "It's the boat entering the mouth of the harbor. You know?" Curse that taxi driver! He's got me saying it now!
"Or the sparrow," chimed my mannish Senior Sales Manager. She was enjoying a lunch of fried oysters, as was her wont. "When the sparrow has a drink of water."
I gazed at her intently, expecting her to continue, but it appeared she was finished with her explanation.
"And?" I asked.
"That's all," she said. "The sparrow drinks water. That's what we say in Thai. Nok krajok jib nam (นกกระจอกจิบน้ำ)."
"Yes," said my Director, eyeing a second sausage. "The sparrow takes a sip of water."
I don't know, dear reader, but perhaps I'm just a little slower than the rest of humanity. How on earth does a drinking sparrow relate to premature ejaculation?
Being the boss, I was able to demand an explanation.
"Have you ever seen a sparrow drink water?" my Sales Manager asked. Before I could answer, she was making mannish pecking movements with her right hand towards her plate of fried oysters, accompanied by a very vocal: "Jib! Jib! Jib! Jib! (จิ๊บ! จิ๊บ! จิ๊บ! จิ๊บ!)."
"It's the same as the boat in the harbor," added my Director, winking, and I fell further down into the Stupid Hole.
It took them five minutes to pull me out.
The idea is that the sparrow's pecking at water is a very short, spasmodic movement, not unlike a man who finishes quickly during sex. I find that metaphor a little tenuous and not as imaginative as the boat one, but still, how great is the Thai language!
The conversation didn't stop there.
"What about the one about the dove?" asked Director to Sales Manager. "In Thai we say: nok khao mai khan (นกเขาไม่ขัน), or 'The dove does not sing'."
"You can use that when you feel excited for sex but there is no change – down there," said my Sales Manager, motioning towards my crutch. Despite every conceivable attempt not to, I reddened ever so slightly.
"Speaking of birds, what about the idiom 'washing the face of the chicken' (ล้างหน้าไก่)?" asked my Director.
"Stop right there," I said. "I'm eating."
There was an uncomfortable pause.
"Oh what the hell; tell me," I said and they explained, in polite Thai, how it referred to the erect state of a male upon awakening, if indeed such things can be explained in polite Thai.
"That one is not considered a negative phrase," said the Sales Manager. "Nothing is stronger than the boat sinking."
Later that day I was back on the freeway and noticed that the billboard in question wasn't on its own. It was part of three big signs, the first being the sad couple. The second explained in large letters that NEARLY ONE IN THREE MEN SUFFER FROM PREMATURE EJACULATION and there was a website to visit.
The last one revealed the boat had been dredged up out of the harbor, because in that one the couple were now smiling in each other's arms, as if their love would last forever, which is a relief since it appeared to have lasted three seconds at the most in the first one.
I have a very old book of common Thai proverbs and sayings that are so entertaining, and not just of a sexual nature.
In Thai, for example, if you "make a sculpture out of water (ปั้นน้ำเป็นตัว)" you are telling lies, since this phrase dates back to an era before we could freeze water into ice-cubes. Yet you still hear it today.
If you "build a house over a tree stump (ปลูกเรือนคร่อมตอ)", you are committing bigamy. A jack of all trades is somebody who "knows things like a duck (รู้อย่างเป็ด)" … whatever that means.
If you "find a good tree after your axe is broken", you fall in love with a beautiful woman after you're already married. A "jar of pickled garlic on legs (ไหกระเทียม)" is a short fat girl.
When you look at all those, a boat sinking in the mouth of the harbor isn't so out of place.
I have only one reservation. Why is the man in the billboard a farang (ฝรั่ง) while the woman is Thai? Would it have been too close to the bone to have used a Thai male? Just sayin'.
Our story should end there, but it has an interesting footnote.
Remember my casual google of reua lom bahk ao? That was three days ago.
Ever since, I have been bombarded with ads for every erectile dysfunction clinic in town, and believe me there are lots of them. In these modern times Big Brother is not only watching me — he is waiting for my boat to sink.