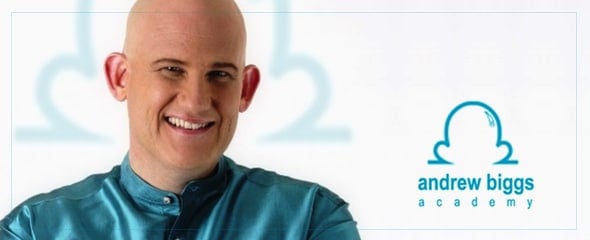 This week I completed a circle that has taken me 23 years. I returned to my roots. I returned to GOR GAI (ก ไก่).
That's the first letter of the Thai alphabet, and if you're unhappy about all those capital letters jumping out at you on Sunday morning, be thankful you've even got that.
I have a great respect for anybody teaching Thai to foreigners, but you can't speak Thai via the Roman alphabet. There are too many minefields obstructing your path to fluency.
First, the official way of rendering Thai in English has been devised to deliberately confuse any sensible foreigner. The Bangkok district that is written as "Praves" (ประเวศ), for example, should rhyme with "graves" but it fact it's something like "Bra-wet". And what person of normal intelligence would ever think "Phuket" (ภูเก็ต) was really "Poo-get"?!
Second, any "karaoke" (คาราโอเกะ) transliteration dispenses with the tone attached to that word, as integral to Thai as tenses are to English. How do you pronounce song when it can mean number two (สอง – rising tone), envelope (ซอง – middle), send (ส่ง – low) — or even a seedy brothel (ซ่อง – falling)?
(What if I wanted to say: "Send these two envelopes to the brothel!" It'd be written like this: "Song song song song pai song" (ส่ง สอง ซอง ส่งไป ซ่อง). Those two envelopes might end up at some karaoke bar!)
Some clever educators get around this by adding little bumps and squiggles on the transliterated words. If you're going to invest time in learning bumps and squiggles – why not just sit down and learn the real Thai letters for god's sake?
That was my thinking 23 years ago when I wandered into a Khon Kaen bookshop and asked: "Have you got a book that teaches me Thai letters?"
What transpired was not a happy time. If my life were a Hallmark movie you'd see me seated by an open bedroom window, happily tracing Thai letters, the sounds of traditional Thai music tinkling out of my transistor radio.
Stuff and nonsense. That first year was a nightmare.
The very first letter in the Thai alphabet is that GOR GAI, or the sound of G as in the first letter of the Thai word for "cock" … as in "cock-a-doodle-doo", dear reader. Where is your mind on this Sabbath?
I traced GOR GAI over and over on page one of that textbook designed for primary school students. Once finished I had this tremendous sense of elation; I knew my very first letter of the Thai alphabet.
I had come out of the linguistic closet — I was bilingual and proud!
I crashed back down to earth when I snuck a look ahead and saw there were 44 letters to learn. Even at three a day, it would take me a little over two weeks to learn them all – an eternity when you're backpacking in your twenties.
I employed a Thai teacher to help me. I heard from a mutual friend she became a Buddhist nun in 2002. My only surprise was it took so long between teaching me and donning the white cloth.
"Your language has too many letters. I'm only learning the first half," I pronounced the first time we met. When I came to my senses and learned them all, she then revealed that two of the letters were obsolete. They remain in the Thai alphabet but nobody uses them anymore.
"You … mean … I … wasted … two-thirds of a day … learning letters … I'll never use!?!?" I asked, as incredulous as I was menacing.
I also hit the roof when I learned there were three ways of writing a "T"; imagine how my teacher must have dreaded revealing there were FIVE ways to write an "S".
Language reflects culture. At least I was starting to understand why it took seven Robinson staff to ring up my purchase of a pair of socks, or why there are 650 politicians in Parliament when really only 30 are ever attending, let alone doing any work.
When I got to the end of the 44, my ajarn (อาจารย์) dropped another bombshell.
"Now for the vowels."
"Wait a minute," I said, throwing down my pen. "In the English alphabet we incorporate the vowels into the alphabet. We don't separate them!"
"You're not learning English," she replied crisply. That shut me up.
Well look on the bright side, I thought. English has five letters that act as vowels. At least there wouldn't be so many to learn.
Thirty-friggin'-two of 'em!
My teacher tried to smooth over things by explaining there were actually "only" 18 along with compounds and such. Oh well that makes life easier, doesn't it? Excuse me while I go rearrange the deck chairs on the Titanic.
I was three months into my Thai experience, and quickly becoming a finalist in the Mr Boring Farang pageant of 1990.
While all my western friends were out gallivanting around Silom, calling me from the phone box outside Pussy Galore, I stayed at home and learnt yet another way of writing the vowel sound of "AH".
When I finally memorized all 76 sounds and letters, I looked contented. Not so my ajarn. She had nothing but foreboding on her face, like a villager whose hut is right next to an active volcano.
"And now," she said. "… the tones."
We had to return to those 44 consonants. You see in Thai, some of those consonants are high class. Some are the hapless middle class, but the vast majority are dirty low class consonants. These classes govern the tones.
Spotting the class differences in consonants was nowhere near as easy as spotting it in the Thais themselves. There is no khunying hairstyle or "Na Ayutthaya" (ณ.อยุธยา) tacked onto the end of the letter to make it high class. I had to go back and learn 'em all over again.
On day one, when I learned GOR GAI, I thought I knew it all. At this stage, the more I delved into Thai, the more I realized I was out of my depth. I knew absolutely nothing.
You would think that this overload of information would build until I exploded like some Khaosan Road backpacker trying to get directions from a tuk-tuk (ตุ๊ก ๆ) driver.
No. Incredibly, the opposite happened.
It all started to gel.
I began being able to reading Thai words. I could hear the nuances in the tones as people spoke. Sentences started to poke out of the cacophony of sound.
After six months there was an epiphany, and my hard work started to pay dividends.
It is now 23 years later, and to this day, I still learn a new Thai word every day. I make mistakes and mix up the tones, especially if it's the morning after a particularly long session chewing the fat with dear Uncle Smirnoff.
That 23-year-old circle closed this week as I started a new TV show on cable (MCOT World, Channel 99) teaching Thai. It's called Tongue Thai'd, a title I proudly thought up myself until I found out half the Thai restaurants in the world have that name, not to mention Catherine Wentworth's wonderful website www.womenlearnThai.com which is a mine of linguistic information.
I must say I felt a tingle of nostalgia as I kicked off episode one, explaining the letter GOR GAI, and returning me to where I started off. Only now I was the teacher, not the student.
What a great thing I did all those years ago. And who would have thought a mere 44 consonants and 32 vowels would open up a new world that I remain in to this day. I got through with a little perseverance, plus the knowledge that if 65 million Thais can speak the language, why can't I?
And you … dear reader?