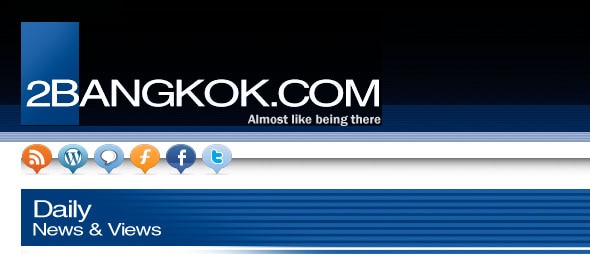 2Bangkok.com Moves to WordPress…
After long last, 2Bangkok.com is making the transition from a bog-standard website platform, to WordPress. I'm a huge supporter of WP due to the ease of the CMS, so congrats Ron! Moving twelve years of posts over has got to be a tedious chore but it's worth it. And readers can now sign up for the RSS feeds. Excellent.
And Ron, just think, no more annoying emails suggesting the move to WP (we all know who we are 😉
2Bangkok.com is a Thai news site but for Thai language learners it's more than that. On a pretty much daily basis, Thai cartoons are translated into English and explained. The Thai script from the cartoons isn't retyped but who's complaining. Not me.
If you are looking for a good mobile application to learn Thai, you can check out Ling. Through this application, you can learn Thai with games, flash cards, and puzzles. It can help to improve your speaking, listening, reading, and even writing skills.
Anyway, congrats Ron. I realise that you have a ways to go yet, but it's looking good. Real good.