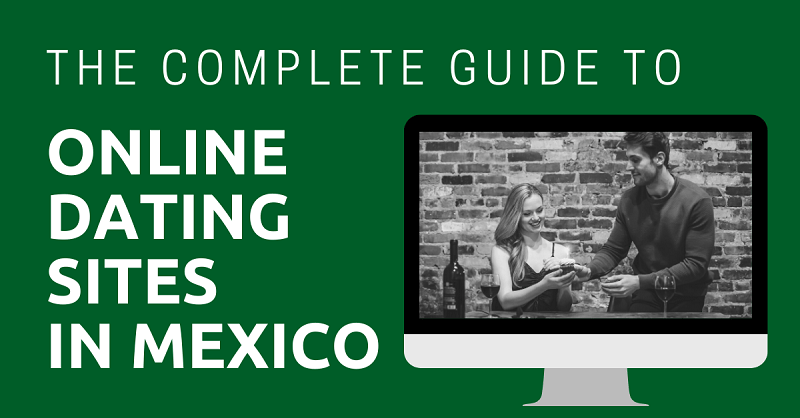 If you're new in Mexico and want to expand your social network, you might want to consider online dating. While meeting someone on the beach, at a bar, or wherever singles gather can be great, online dating offers a unique advantage. It allows you to create a compelling profile that you can display online, potentially attracting and meeting locals or other expats in Mexico.
You can choose from a wide range of dating sites and applications, which are popular worldwide or only in Mexico. Picking the right site or app is key to finding people with similar interests and values, which will allow you to make a deep connection.
This guide can help you navigate the world of online dating, so you can go out there and have a safe and fun dating experiences in this country.
This article will take approximately 13 minutes to read. Don't have the time right now? No worries. You can email the ad-free version of the article to yourself and read it later!
General Tips
If you're new to online dating, follow these tips to maximize your success on the apps:
Beware of Fake Profiles
Catfishing is common on dating apps and sites not just in Mexico but anywhere in the world. Catfishing is the act of pretending to be someone else online to attract unsuspecting individuals.
Many dating apps, like Tinder and Hinge, require people who sign up to verify their identity to ensure that their members have a safe experience looking for potential matches. Although some unverified profiles are created by legitimate members, these tend to be profiles that are most likely to be catfishers.
When I use such apps, I try to match with people who are verified to avoid catfishing altogether, but if someone attractive yet unverified catches my eye, I try to be more discerning. There are a few options you can try to make sure you avoid getting catfished. You can ask to video-chat with your matches before you meet them, or ask to view their social media profile to ensure that they are who they say they are.
Create an Interesting Profile
Mexico is widely regarded as a fun destination. So, if you want to attract fun-loving locals or other expats in Mexico, you should create an online dating profile that will show your fun side.
For example, you can use pictures that showcase your interests. Make sure these photos are recent and high-quality so people can see your face clearly. Include multiple photos that users can scroll through to learn more about you.
You should also write a short bio that can immediately grab people's attention and encourage them to match with you.
There are many men and women on dating apps and sites in Mexico, so you have to try to stand out to increase your chances of finding matches.
Meet People in Public First
Mexico isn't widely known for being the safest country, but during my time living there, I always felt secure. This was mainly because I often spent time in populated areas. However, I am aware that not everyone had the same sense of safety during their stay there.
To ensure your safety when meeting people from online dating sites and/or apps, it's crucial to always have your initial meetups in public places. This practice enhances your safety by minimizing the chances of finding yourself in a potentially unpleasant situation. At the same time, it presents an opportunity for you to discover new places in Mexico.
You can find out more on our dating guide in Mexico.
Dating Sites
Dating sites are a bit dated as we're all addicted to our mobile phones now. Nevertheless, dating sites still exist, such as the following:
Mexican Cupid
Who's Using It: Mexicans of all ages and people seeking a relationship with Mexicans
What Are Users Looking For: Serious relationships
Mexican Cupid is one of the most popular Mexican dating sites. It has over 1.5 million members, which means using this site can boost your chances of meeting locals. It's part of Cupid Media, which owns 33 dating sites, such as Euro Cupid and Asian Dating.
Although Mexican Cupid has predominantly Mexican users, there are expats too. Most users here are looking for a long-term relationship, so look elsewhere if you're more interested in hookups.
Another thing to note is that there are more men than women in the site. So, if you're a woman looking for something serious, Mexican Cupid is the best site to use.
You can create a profile and view other singles for free, but if you want to send someone a message, you need a premium subscription. The membership prices range from $30 to $80 USD a month, which is a bit pricey.
Once you sign up, you can create a profile within seconds and set your search parameters to find potential matches based on your preferences. You can then start sending messages, if you're a premium user.
I've never tried Mexican Cupid myself, but I know that many users have had dating success stories from using it. If you prefer to use it on a mobile phone, you can download the app version from Google Play (for Android devices).
Dating Applications
In Mexico, dating apps are much more popular than dating sites. There are plenty to choose from — here are some of my favorites:
Tinder
Who's Using It: People in their 20s and 30s
What Are Users Looking For: Casual relationships, hookups

Tinder is one of the most popular dating apps in the world, and its popularity has expanded to Mexico. Over 75 million people worldwide have joined the app, highlighting its widespread appeal.
Due to its popularity, many Mexicans prefer to use it to meet other Mexicans or expats over other dating/hookup apps. It's also free to join and use, which helps.
You have the option to purchase additional features on Tinder, such as the ability to change your location. This can be particularly advantageous if you're not in Mexico yet but wish to initiate conversations with Mexican men or women.
After sign up, you can upload up to nine pictures and write a short bio. Then, you can start swiping right or left. Swiping right indicates interest, while swiping left moves you to the next potential match. When both you and the person you swiped right on express mutual interest, a match is created, allowing you to start a conversation.
The majority of Tinder users are seeking casual connections. However, I know of many expats who have met long-term partners on Tinder. This goes to show that the app can yield a variety of outcomes, and you never truly know what you might discover while using it.
Bumble
Who's Using It: Locals and expats in their 20s to 50s
What Are Users Looking For: Friendship, business connections, or long-term relationships

Another western dating app that's popular in Mexico is Bumble. It works differently from traditional dating apps in that women have all the control.
Men can only message a woman after the woman messages him first. This allows women to carefully choose who they talk to. As the feminist movement grows in Mexico, this app is becoming increasingly more popular, especially among men who are happy to hand the reins over to women.
Allowing women to message men first can also minimize harassment, as men typically outnumber women on dating apps.
If the woman doesn't message her match within 24 hours, the match disappears. This motivates women to have a more active role in their dating life.
On Bumble, you can also use different settings to find friends or network. This provides an opportunity to expand your social and business connections, particularly if you're new to Mexico.
Badoo
Who's Using It: Expats in their 20s and 30s
What Are Users Looking For: Something casual

If you're looking to meet other expats, Badoo is a great platform for that. Interestingly, Bumble owns Badoo, but both apps appeal to different audiences. Bumble users are typically looking for something serious, while Badoo users are happy with casual relationships.
Badoos has over 400 million users, so you won't have trouble finding a match. So, if you want to meet other expats in Mexico, especially Europeans, Badoo is the best dating app to use.
Similar to Tinder, Badoo lets you review profiles in the Encounters section where you can select either Yes or No. If the other person also selects Yes, you can match and start chatting.
The app is free to use, but you can purchase a membership to get access to premium features, such as viewing profiles that liked you and increasing your visibility.
Happn
Who's Using It: Locals and expats ages 25 to 40
What Are Users Looking For: Casual and/or serious relationships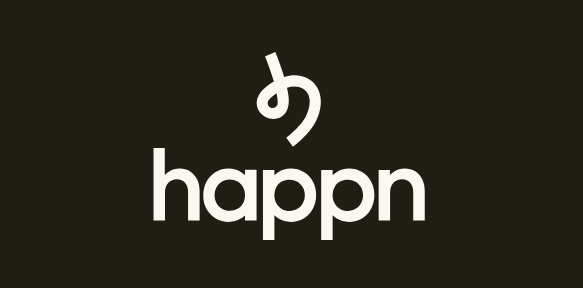 Happn is a unique dating app that you can use in Mexico. It's a location-based app meant to help you find people in your area. So, when you move to your new neighborhood in Mexico, Happn can help you in finding locals or other expats.
Happn offers a map feature that displays where you crossed paths with other users. For instance, if you visited the beach or a taqueria and encountered someone you're interested in, you might be able to locate them on Happn through this feature.
Another unique feature is that it lets you set search parameters to help you find the ideal match. You can set preferences based on certain criteria, including height, exercise habits, and desire to have children.
You can also choose what you're looking for: a relationship or nothing serious. This makes dating much easier as you can easily find someone with similar interests and relationship goals as you.
Evermatch
Who's Using It: Expats, particularly members of the LGBTQ+ community
What Are Users Looking For: Something long-term

Evermatch is one of the best dating apps catering primarily to the LGBTQ+ community in Mexico. It's an inclusive app available to everyone, regardless of their gender and sexual identity. This inclusivity attracts many members of the LGBTQ+ community, particularly in Mexico, as they seek a safe and welcoming space to express themselves.
Another great thing about Evermatch is that it requires all users to be verified. This reduces fraudulent activity and instances of catfishing.
As you can tell by its name, Evermatch is for people looking for their perfect match. So, if you're ready to settle down, this may be the app for you.
Evermatch assists you in finding love by recommending potential matches based on your shared interests and preferences. This approach helps you save time during your search, allowing you to focus on planning your date in Mexico.
Now, on to You
Living abroad in a place as lively as Mexico can be lonely at first. Thankfully, online dating can be a way to alleviate this loneliness.
Regardless of whether you're looking to settle down with a Mexican partner or just want to meet other expats, there's a dating app for you.
Since most of the dating apps and sites mentioned above are free to use or offer a free trial, you've got nothing to lose.
Even if your date doesn't lead to a lasting connection, you still have the opportunity to explore more of Mexico, one restaurant, bar, or café at a time.