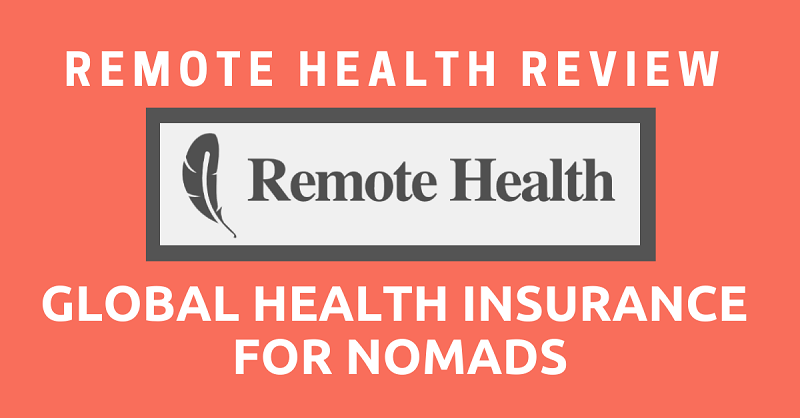 Looking for global health insurance while living and working remotely? Read our review of Remote Health, a product offered by nomad insurance experts, SafetyWing.
Hand's up — who hasn't contemplated whether it's time to ditch the office forever? If COVID-19 has taught us one thing, it's that the days of "presenteeism" are over; it has never been easier than it is now to live in a foreign place and work remotely.
Digital nomadism and working remotely is a trend on the rise and, as such, so is demand for insurance to cover global health needs.
I'm not just talking about globe-trotting social media influencers and bloggers needing coverage for their latest reckless travels in an endless pursuit of 'likes'. I'm talking about ordinary people, like you and me, of all ages and professions, entrepreneurs and employees alike.
People who are living and working in a country, or countries, away from their home and looking for health insurance to cover life's everyday needs with its unexpected illnesses and injuries.
When you think of global health insurance, dollar signs probably ring up in front of your eyes, in a bad way, and your head starts pounding at the prospect of endless forms to complete in order to purchase the policy. Remote Health by SafetyWing turns all that on its head and offers a budget-able monthly pricing, easy-to-purchase and easy-to-use plan for individuals and companies alike.
Read our article to find out why Remote Health could be the solution for your health insurance concerns.
This article will take approximately 22 minutes to read. Don't have the time right now? No worries. You can email the ad-free version of the article to yourself and read it later!
What is Remote Health Insurance?
Remote health by SafetyWing is global health insurance for remote workers and digital nomads, or people who spend time away from home and, as SafetyWing puts it, 'as much time as they like' and in as many places as they like.
This is not health insurance for a holiday trip, or health insurance for a year abroad but coverage for a truly global lifestyle.
Who is behind SafetyWing?
So if Remote Health is by SafetyWing, who actually are they?
SafetyWing is a US based insurance start-up, if you can call being more than five years old a start-up, backed by insurance bigwigs Tokio Marine. They are what you might call insurance disruptors but with highly experienced, professional industry-backing.
They have taken the traditional model of insurance and shaken it up to come out with a health insurance plan that fits a more modern style of global living and working, taking into account the unique needs of people who move around frequently but without compromising on the medical coverage offered.
Remote Health or Nomad Insurance?
SafetyWing is probably more widely known for their Nomad Insurance product launched back in 2017, with Remote Health added to the fold later on. So what is the difference between the two?
Nomad Insurance is a travel medical solution. It is primarily a travel insurance product for the unforeseen elements of trips and travels, such as delay or disruption, and only a light amount of medical coverage is offered for accidents or emergencies when on the road. If you want to know more about Nomad Insurance, read our review of it here.
Remote Health is a more comprehensive health insurance package. It offers more coverage — think both cancer and pre-existing conditions — for a longer period and can be purchased by individuals or companies looking to cover their teams of remote workers.
Who is Remote Health for?
As previously mentioned, Remote Health is for digital nomads and remote workers looking for more than just travel medical insurance. More specifically, Remote Health is for:
Full-time nomads who want comprehensive, ongoing medical coverage for the entirety of their time away.
Part-time nomads who want a single healthcare plan to cover them for those moments when they are abroad as well as when they're back home.
Part-time nomads who are only home for limited periods of time and know that they want to access private health care, should they need it, in those times when they're at home.
Full-time or part-time nomads looking for COVID-19 coverage — as much as we don't want to admit it, COVID-19 is here to stay for some time and we had all better plan around it.
Plan Summary
Remote Health is actually very simple to understand. There is a core plan called Remote Health CORE (its official name) which offers a set level of global healthcare benefits against a set monthly or annual cost. This cost will be first calculated against your age and, therefore, the level of risk you are deemed to have for various ailments.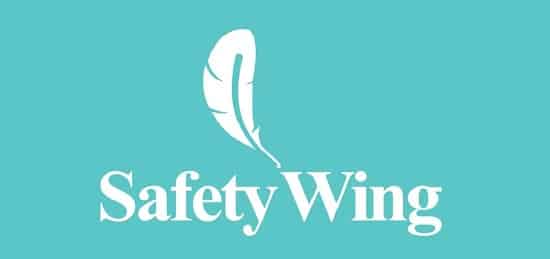 The cost is then further calculated against your choice of optional add-ons, namely: dental, deductibles and outpatient care; the option to extend the emergency coverage in US, Hong Kong and Singapore; and the possibility to add dependents to your policy.
Depending on the permutation of policy chosen, your policy may cost anywhere between US$153 per month for an 18-year-old with minimal add-ons and US$1,685 for a 69-year-old with all the bells and whistles.
You can set up the policy in minutes and be covered from that moment on or at any time in the future as you wish. The initial policy term is for 12 months, but it can then be renewed and extended.
Sounds all too easy, right? Well, it really is that easy, but as with any insurance plan, there are limits, exclusions, and some nuances to the plan which you should understand from the get go. So, let me take a deeper dive into the policy for you.
Eligibility
As with all insurance plans, there are a number of eligibility factors to be aware of, including:
Age
You must be under 69 years old to take out the policy. The policy document actually specifies a maximum entry age of 79, but we tried to go through the sign up process and it simply won't let you if you are over 69. Being old really sucks!
The premium increases considerably with age as you might expect, but the base price of US$153 is offered to those who fall under the considerable age range of 18–39.
Country of Residence
While this is a global health insurance designed to provide you health coverage wherever you are in the world, you do have to nominate your main country of residence, or the place where you will spend most time in the next 12 months.
For the vast majority of people, their country of residence will allow them full coverage, but there are some countries of residence for which coverage is restricted or only offered for travel purposes.
For example, coverage is only offered in Tibet or UAE if you are travelling rather than residing there. The complete list of excluded and restricted countries can be found here.
Singapore, Hong Kong, and the US (including American Samoa) are also restricted because of the increased cost of medical care in these territories. Plus, only emergency travel coverage is offered, and even then only for trips shorter than 30 days. However, you can pay an add-on cost to extend this for trips up to six months.
Nationality
If you are reading this and considering Remote Health as a company-wide plan, note that there are some restrictions on the number of team members holding certain citizenships.
For example, while an individual who holds Argentinian citizenship can take out a Remote Health policy without any problem, as a company, only 50% of your team may be Argentinian citizens.
Start Date
You may nominate the start date to be the date when you are completing the online application, but do note that the policy will only commence once you immediately start paying the premium.
If you are unable to pay by credit card there and then and are making arrangements for a bank transfer or, heaven forbid, a cheque, the policy will only commence upon receipt of that payment. If you really need it to start immediately and still can't pay via credit card, you can arrange a cover note and have payment reach them within 30 days.
Benefits
Remote Health has an extensive range of emergency and non-emergency coverage, with the most commonly commented on being its coverage for cancer treatment and pre-existing conditions. In any case, here are the benefits in full.
Annual Maximum
First off, be aware that when I talk about full refund for care received, I'm referring to the annual maximum of US$1,000,000. To be fair, this is a huge amount and should cover most, but not all, eventualities, and this amount obviously stretches further in some territories, such as India, where medical care is cheaper than in others such as Thailand.
Coverage
The following medical care services will receive a full refund (up to the annual maximum limit, don't forget):
In-patient hospital treatment and accommodation as well as any prescribed drugs and dressings, diagnostic tests, nursing care, surgical appliances and charges for intensive care; note, however, that if you need to purchase items such as crutches or a wheelchair once you leave the hospital, these are only covered up to a maximum of US$1,500 per medical condition
Cancer treatment whether received as an in-patient, out-patient, or day-patient
Surgeries (note: if you undergo surgery without being admitted to a hospital, coverage is only up to US$500,000)
Evacuation to a medical facility
Emergency treatment for accidents (note: if you are in one of the areas outside of the policy coverage area, namely the US, Hong Kong, or Singapore, this is limited to trips of up to 30 days)
Overnight accommodation should you need to accompany a child for medical care (covers you and your child)
On the other hand, for the following treatments, you will only receive a partial refund up to the limits given:
MRI, PET, and CT scans, whether received as an inpatient, outpatient, or day patient, are covered up to US$5,000
Emergency treatment for illness if you are in the US, Hong Kong, or Singapore up to a limit of US$60,000
Emergency outpatient up to a limit of US$250, though you can purchase an add-on to increase this
Organ transplants up to US$150,000
Renal failure and dialysis is covered as an inpatient procedure with coverage of up to US$20,000, or as an outpatient or day patient up to US$10,000
Repatriation up to US$100,000, provided it is following an evacuation
Cash of up to US$125 per night if you are receiving treatment in a public hospital, up to 30 nights, and this also stands if your treatment in a private hospital is being covered by separate insurance
Maternity Benefits
There is some limited coverage for maternity care, namely costs arising from normal pregnancy or childbirth, emergency or voluntary caesarean section, and any medical conditions that arise during the antenatal stage, childbirth, or postpartum stage.
In addition, there is also partial coverage for newborn babies such as premature birth or an acute condition being suffered within 30 days of birth, up to US$50,000. However, you must register the baby as a dependent on your plan within 30 days of the baby's birth to obtain the benefit.
Similarly, should you as the mother need hospital treatment post-birth, the cost of your newborn accompanying you will also be covered up to US$500,000.
Dental and Vision
There is some coverage for emergency inpatient dental treatment, up to a limit of US$500,000, provided the treatment is the result of an accident and requires you to stay in the hospital for at least one night, in other words, as the result of a pretty serious accident and not just tripping in the street.
There is, however, a long list of exclusions attached to this such as if the accident was from playing a dangerous sport.
It's probably safer to assume that most dental care is not covered, although there is an option to include it as a paid add-on with the following benefits:
Up to US$500 per period of cover for routine dental treatment such as screenings, preventative scaling, polishing and sealing, fillings, and root canal treatment
Up to US$1,500 per period of cover for more complex dental treatment including crowns, dentures, bridges, and root or bone treatments
For vision, provided there is an eligible medical condition, the cost of eye surgery is covered, but this does not include corrective eye surgery, routine eyesight or hearing tests, or the cost of glasses, contact lenses, and hearing aids.
Pre-Existing Conditions
Pre-existing conditions are considered under the Remote Health policy. Upon application, you can submit details of your medical history about any disease, injury, or illness for which you have already received treatment, tests, or investigations, and the Remote Health team will consider it.
They offer a commitment to respond within 48 hours and will let you know whether they will cover it or not, or whether it may be covered but at an added premium.
If you are taking out the policy as a company with a remote team of more than ten members, then pre-existing conditions are automatically covered.
Add-Ons
Having outlined the basic plan, now I'll look at what additional coverage you can include at an increased premium.
Outpatient Care
You may have noticed that, for the most part, outpatient care was missing from the above list of benefits, and that is because it is only available as an optional add-on.
Should you want to include outpatient treatment, you can pay to add coverage for charges for medical practitioner or specialist fees, telemedicine fees, diagnostic testing, and prescription drugs and dressings all up to an annual maximum plan limit of either US$1,000 or US$5,000, along with a 10% co-insurance payment, though this doesn't apply to treatment relating to renal issues, cancer, or organ transplants.
Within this add-on, there is also coverage for physiotherapy, complementary medicine and treatments up to US$60 per visit, TCM (traditional Chinese medicine), Ayurvedic therapies up to US$30 per visit, or a combination of ten of the above up to the annual maximum limit taken.
The idea behind the additional outpatient coverage is to help you with the maintenance of ongoing chronic conditions.
Dependents
You can add a dependent — spouse, partner, or child — provided they are under the same level of benefits as you, the plan holder. Newborn babies can be added from the date of their birth and provided you add them within 30 days of being born, or they were born ten months after you or your spouse's policy start date; you don't even need to fill out their medical history.
But take note: there is still an age restriction with dependents as there is for the main policy holder, so no dependents over the age of 69 can sneak in here!
That said, being able to add dependents — be they family members or a team of remote workers –— is also very cost efficient. The more people there are in the plan, the cheaper the plan becomes when considered on a per-person price.
Areas of Coverage
Remote Health's standard provision is worldwide healthcare with the exception of treatment in the USA, Hong Kong, and Singapore because treatment costs in these countries are considerably higher than elsewhere.
This doesn't mean that there is no coverage in these territories; emergency treatment for accidents is covered provided you aren't in that territory for more than 30 days. You may also purchase an add-on option to increase the period of time of travel to up to six months. An additional exception here is that treatment must be received within a hospital listed in the policy's provider network.
While we are on the subject of areas of coverage, it is also worth noting that Remote Health policies do give you coverage in your home country (outside of those excluded countries, of course), and it is not just limited to short visits. A home country is considered the same as any other country as this is very much a global insurance policy.
Group Health Insurance
Remote Health isn't just a plan for individuals; it is also available for companies and business owners who are looking for comprehensive international insurance for their teams of digital nomads.
Exclusions
While the range of coverage offered by Remote Health is quite comprehensive, there are always some exclusions to be aware of. In fact, there is an A-Z list of exclusions, although it is more like an A-T list, where A is act of terrorism, war, and illegal acts and T is treatment by a family member or self-therapy.
Here are a few of the more common scenarios or situations where a person sustains an illness or injury that is excluded from coverage.
Participating in hazardous sports and similar pursuits, e.g., base jumping, cliff diving, motor sports, free climbing, trekking over 4,000m, canyoning, and so forth
AIDS, HIV, and other sexually transmitted diseases
Professional sports in which you are paid to take part, so your Thursday night football league doesn't count!
Second opinion consultations — interesting, given that many people will always tell you to seek a second opinion, but for whatever reason, Remote Health doesn't want you to do that (or doesn't seem to encourage you to do that)
Self-inflicted injuries or attempted suicide
Travelling against medical advice
Maternity
While I have already highlighted what maternity cover there is in the policy, it is also worth noting the aspects of maternity care that aren't covered, namely costs related to investigations or treatment of infertility, sterilisation, assisted conception, or contraception.
I've already highlighted that newborn babies can be added to a policy as a dependent as soon as they are safely delivered, but only if they weren't born as the result of fertility treatment.
Cost and Premiums
The policy premium is based on your age at entry date, or subsequent renewal date, and on the inclusion of the main add-ons, dental, deductible, outpatient, or area of coverage. There is also a slight difference in premium depending on whether you choose to make payments annually (slightly cheaper) or monthly.
Handily, Remote Health has a nice little price calculator to help you quickly identify what your premium cost might be.
As a quick guide, if you are aged 18–39 and not adding any add-ons to the policy, you will be looking at US$153 per month, whereas if you are in the 60–69 years old bracket you will be paying US$666.
If you want to slightly lower your premium, the annual payment option gives you a 5% reduction on that price. That means, if you are 18–39, it will be US$1,745 per year, which actually works out as $145 a month — it's worth considering.
Payment is preferably made by credit card. If you want to do bank transfers or cheques, this is only offered on the annual premium. Take note that if you change credit card and they are no longer able to collect your premium, you will no longer be covered.
Deductibles and Co-Insurance Options
There is a standard, default, deductible of US$250 within the basic plan. There is an optional add-on to reduce this to zero if you wish.
There is also an option to take either a zero or 20% co-insurance payment when you include the add-on option for outpatient treatment.
Term Length, Renewals, and Cancellations
Initial term is always 12 months, and there is an automatic renewal process whereby they will write to you and if they don't hear from you, the policy will be automatically renewed and payment will be collected in the same way.
Claims Procedure
Making a claim is really very easy. On purchasing the plan, you are provided with a log-in to a secure online portfolio area. Here you will find a dedicated claims section and a log of all your personal information.
Making an outpatient claim for a treatment you have already paid for is as simple as completing the details, uploading images of receipts, referral letters, diagnostic or medical reports, or other supporting information and sitting back and waiting for no more than seven days.
Within that time, your claim will be refunded as long as all the information provided is sufficient. Claims must be made within six months.
For claims where you are looking for direct settlement, such as in patient or day-patient treatment, you must arrange preauthorisation. Arrangements for pre-authorisation need to be made, where possible, at least two working days ahead of hospital admittance.
Again, this is all done through the portfolio area, which is also where you will be able to keep track of subsequent claim activity.
Should you need to go to hospital because of an emergency, you should call the 24/7 emergency support line immediately to see if expenses can be pre-approved. Otherwise, you will need to go through the refund process, which requires a commitment to be processed without needless delays.
Underwriting
When you take a plan out, you are required to complete and submit an application form which includes a medical declaration.
Should you be declaring any pre-existing medical conditions, you will need to give further details such as date, diagnosis, and treatment so they can decide if the condition will be covered or not, or whether it changes the premium cost.
Customer Service
Remote Health's customer service is excellent. They have a multilingual team available 24 hours a day, 365 days a year ready to handle all customer enquiries, and even complaints, not that you will have any. Just call +971 (0) 4450 1540 or log into the online secure portfolio at the Remote Health site.
Online Reviews
We checked out several reviews, and they were all glowing. It seems that Remote Health and the SafetyWing team have really nailed what people are looking for. They are regularly receiving 9 out of 10 for ease of use, fees, reputation, customer support, and design.
Pros and Cons
Online reviews are all well and good, but at the end of the day, what you are looking for from an insurance package is always uniquely personal, so I'll just highlight what I think are the main pros and cons.
Pros
The plan can be purchased from anywhere and sign-up is easy and quick.
It provides coverage in your home country (unless you live in the US, Hong Kong, or Singapore).
It offers a wide range of emergency and non-emergency coverage.
It includes cancer treatment and covers many pre-existing conditions.
Claims are processed quickly.
There is a high annual maximum limit of US$1,000,000.
You can add routine dental care and other add-ons such as reducing deductibles to make your package more flexible and increase your coverage.
COVID-19 treatment is covered.
Cons
It's not exactly cheap at US$153 per month on the basic plan, but the upside is that you can at least budget and spread your payments over the year.
Costs rise quickly once you include the add-ons.
There is a minimum one term of 12 months from the outset.
There is no coverage for non-medical expenses.
There is a long list of exclusions including many adventure activities.
All in all, though, I would say that the pros far outweigh the cons, and, frankly, what insurance policy doesn't have a long list of cons? Insurance isn't designed to be a give-away, it's designed to give you peace of mind that you won't be hit with incredibly expensive, unexpected costs from unforeseen medical care. I'd say that Remote Health does exactly that.
How to Apply
Really, this couldn't be any easier. I ended up applying for about three different policies in the name of research for this article! Simply go to the Remote Health website and decide on your options. Once you have created your tailored package and are happy with the premium, you will need to upload proof of identification, such as a passport.
If your residency is different to that of your citizenship, you will also need to upload proof of residency such as a health card or utility bill.
Now, on to You
If you are looking for comprehensive, global medical insurance with excellent coverage over a wide range of medical care and emergency needs, I'd recommend you take a look at Remote Health.