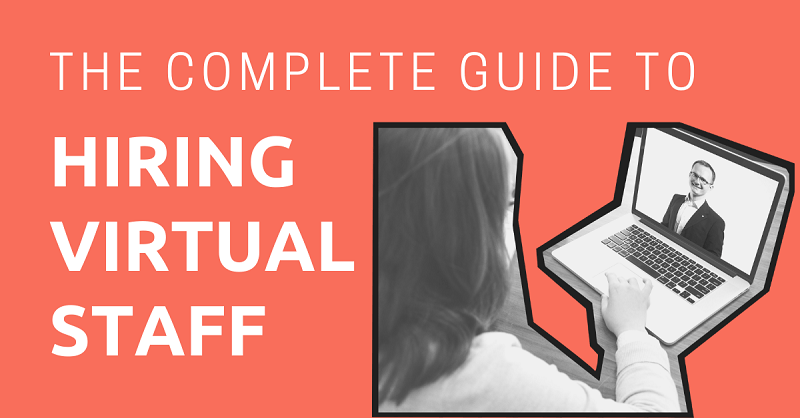 With the world we live in, hiring virtual staff has become an accepted way for entrepreneurs and companies to find skilled employees.
Many are turning to virtual staff to help them accomplish both day-to-day and long-term projects — and now you can do the same. But before you start looking, it's a good idea to learn as much as you can about hiring virtual staff.
That said, this guide walks you through the searching and hiring process step-by-step so that you can make the most of your time and hire the right virtual staff.
This article will take approximately 24 minutes to read. Don't have the time right now? No worries. You can email the ad-free version of the article to yourself and read it later!
What Is Virtual Staff?
Virtual staff are people who work for your business from a remote location. They handle tasks like checking and replying to emails, managing your schedule, designing websites, editing video, and more.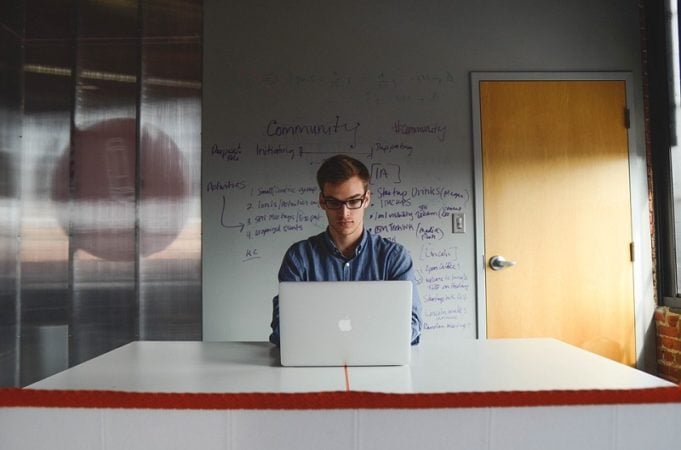 Virtual staff usually work for you on a freelance basis. They may work for you full-time, or they may work for you and other employers.
It's up to you how much you need someone to work, and you can find employees who have availability to fit your needs.
Moreover, you can hire people to do ongoing work, one-off jobs, or a mixture of both.
Virtual staff can do tasks you wouldn't normally be able to afford because they live in countries where the cost of living is much lower than in the U.S. or other Western countries.
This means you can pay yourself a meaningful living wage while hiring others within your budget.
How Your Business Can Benefit From Virtual Staff
Your business can benefit from hiring virtual staff in quite a few ways.
By having people take over some of the more menial tasks that take up some or much of your day, you can free up time to focus on the bigger picture of your business to keep it moving forward.
If you're managing your business by yourself or with a partner, you may feel overwhelmed by the amount of work you have to do each day.
If you're not careful, you can suffer from burnout, which can have a negative impact on your business. Virtual staff can free up time in your day so that you can establish a better work-life balance.
Moreover, you can use virtual staff to streamline your processes.
For example, if you have a small business with only a few in-person employees, and everyone takes turns handling customer service issues, you may not have consistency from one person to the next.
However, by having a dedicated virtual assistant, you can ensure that your customers all get the same answers.
When hiring virtual staff, you have the option to employ people from all over the world. You can fill each position with someone who has the exact set of skills your business needs.
This benefit is especially important for business owners who live in areas where locals may not have the skills needed for their business.
Lastly, since your staff is remote, you can save money in several ways.
You can hire and train new staff quickly and easily while never having to meet in person. Since your virtual staff doesn't come into work physically, you don't have to pay for office space and utilities to accommodate them.
Popular Jobs for Virtual Staff
Virtual staff can do any number of jobs, from unskilled menial tasks to highly skilled creative work. Below are just a few of the tasks your virtual staff can handle.
Remote Assistant
One of the most popular virtual jobs is a remote assistant. Many business owners have realized that a remote assistant can do much of the same work as a secretary for half the price.
You can hire a remote assistant to answer the phone, send and respond to emails, handle routine customer service issues, and manage your schedule.
A remote assistant can also help with routine tasks like paying bills and renewing subscriptions. If something can be done online or over the phone, your remote assistant can handle it.
Digital Marketing
You can hire virtual staff to manage all of your digital marketing. They can help with strategizing, keyword research, and Google ads.
You may also want someone to manage your social media accounts. The right virtual staff member can create your social media posts and other content.
Writing
Unless you have a passion for writing, it can be a tedious, time-consuming job. You can find virtual staff to do the writing for you. They can handle all of your writing needs, including blog posts, newsletters, and website content.
While you may be concerned that many of your virtual staffers may not speak English as their native tongue, you can still find people who are fluent in English. Many have taken English speaking and writing courses.
You can also hire American virtual staffers for writing if you want to ensure the grammar and word choice are correct.
Graphic Design
Graphic designers can manage all of your visual materials. They can create social media images, logos, newsletter layouts, and more.
They can also help you keep consistency throughout your brand and make sure that all of your content looks professional.
Web Design
Every business needs a website. You can hire a virtual web designer to help you create a professional-looking website.
He or she can also help you manage your site by keeping it updated and ensuring it's functional.
Where to Find Virtual Staff
Now that you know why you need to hire virtual staff, it's time to start finding someone suitable for your wants and needs. Read on for some of the best places to find virtual staff.
VirtualStaff.ph
VirtualStaff.ph is a great site with a database of over 100,000 Filipino workers. It makes it easy to find exactly who you need. You can browse by skill, and each worker has a description of what they offer and skill rankings. You can also see their pricing.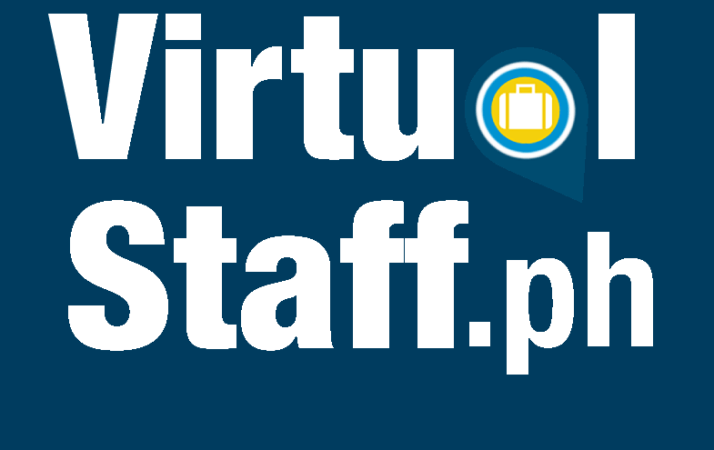 VirtualStaff.ph offers two hiring plans to meet your needs. You can choose a subscription plan and then post a job or contact people directly. You also have the option to interview before hiring.
Once you have your staff in place, you're welcome to end your subscription or you can keep it open if your hiring process is ongoing.
UpWork
UpWork is one of the largest sites to find virtual workers. You can hire people from around the globe to handle just about any virtual task you may require.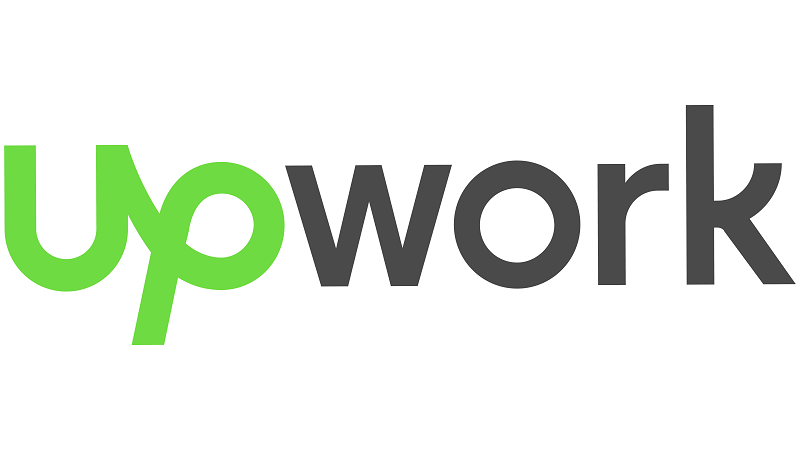 To get started, you can post a job or browse through available jobs to find what you need. You can also get UpWork's help in directing you to its top talent.
UpWork job seekers usually have ratings and reviews and you can set up an interview to ensure you're hiring the right person.
It's important to note that anyone can join UpWork, so you can run into people who don't provide the level of quality you may require.
Once you hire someone through UpWork, you're pretty much tied into their system. You cannot move your business relationship off the platform without paying a conversion fee based on what your staff member earns.
Fiverr
Fiverr, as its name implies, originally started as a platform where users could pay people to perform a small task for USD5. While you can still get a lot done on the site for that cost, it has also expanded to include much larger projects.

You can hire workers from all over the world for a wide variety of tasks. Also, you can browse members searching for the type of work you need, or you can post a job and workers will apply.
Moreover, Fiverr lets you do video interviews directly on the platform.
While you can hire people by the hour on Fiverr, it's a little more challenging to hire someone for ongoing work. Job seekers post different packages that you can choose from, but not many of them are ongoing.
You'll need to rehire once they finish a project or max out their hours.
Belay
Belay is a good option if you want to let someone else hire your virtual staff for you. You start by having a consultation with someone at the company so that they can understand your wants and needs.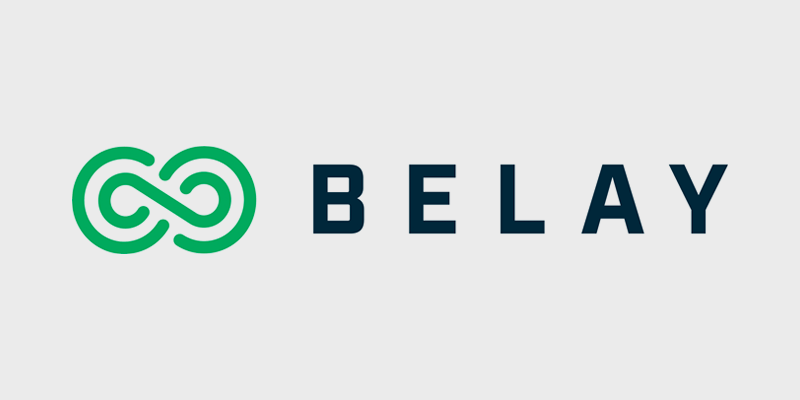 Next, you'll work with a client success consultant who helps you find your staff and guides you through each of the steps.
Belay only works with freelancers who are from the U.S. and prefers they have at least a bachelor's degree, which makes them a little more expensive. However, it can be a good option if you want to hire only those who are native English speakers.
Belay only provides virtual assistants, bookkeepers, web developers, and social media strategists.
WoodBows
WoodBows is primarily known for helping business owners find virtual assistants, but they've recently expanded with other types of freelancers as well. You can get help with web design, app development, data entry, content writing, and more.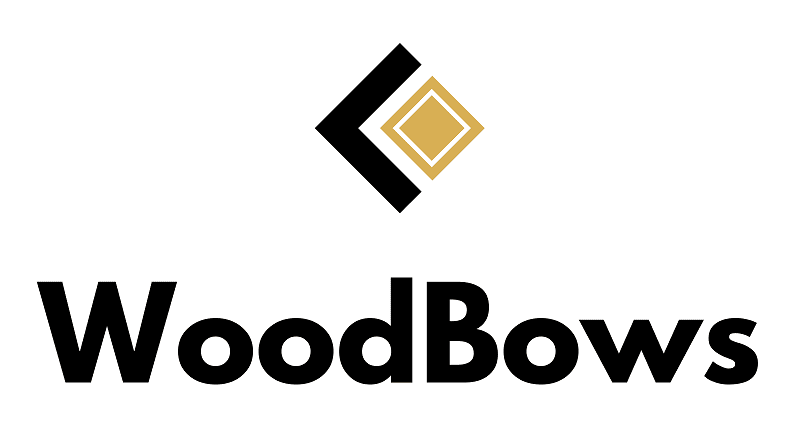 WoodBows works a little differently than some of the other platforms listed here, as you don't choose your own assistant. Instead, you tell the company what you need and they get an assistant to do the task for you.
It has supervised offices in the U.S., the Philippines, and India. When you put in an order, they choose the best virtual assistant for the job.
Moreover, WoodBows is a good option for those who need virtual assistant services now and then. But if you want to hire your own team and have more control, you'll want to use another platform.
Toptal
Toptal (short for Top Talent) has highly skilled remote workers who are a good fit for companies willing to pay a little more for virtual staff. All of their freelancers go through an extensive vetting process and they only accept the top three percent.

Toptal specializes in services that require a high level of skill, such as web or mobile development, finances, product management, and project management.
If you have an extensive project, Toptal can assemble and oversee a team for you.
FlexJobs
FlexJobs is another big name in the remote hiring industry. The company has been around since 2007, so they've streamlined the process and offer quality services. You can post your job needs on their platform and qualified workers will apply.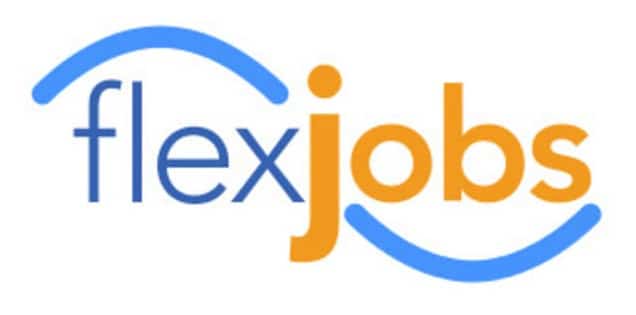 You'll need to do a little extra work with FlexJobs to vet the people who apply to your job post, but freelancers on FlexJobs are paying to see your job posting, so you know they're serious.
Outsourcely
Outsourcely helps businesses in the startup phase find virtual employees. They can match you with freelancers from over 180 countries and have a pool of over 400,000 virtual staff to choose from.

You can find staff members to do just about any task you need, including web design, content creation, video editing, administrative jobs, and more.
Its platform gives you several ways to communicate with your staff. You can browse through employees or post a job.
Moreover, Outsourcely doesn't take a cut from your staff's paycheck, and they let you handle the hiring, training, and paying process.
How to Choose the Right Virtual Staff
When it comes to choosing virtual staff, consider the following factors. In fact, the process is similar to hiring non-virtual employees.
Budget
You need a clear idea of how much you can spend on your staff and how you want to allocate your money.
Consider which parts of your business require the most help — it may be important to have someone help you with the day-to-day activities before doing a full website overhaul.
Where to Hire From
You can hire virtual staff from just about any country around the world with some pros and cons to each area, of course.
If you're looking to keep your costs low, you can find skilled professionals in places like South America and Asia. Your money can go a lot further in these regions, meaning you'll spend less for quality work.
Skill Level
While it would be great to hire virtual staff at the highest skill levels, the more experience and skill someone has, the more you'll pay. You may want to decide which areas of your business require the most skill and allocate your money accordingly.
Also, you can often save money by finding people who are new to working virtually but still have a lot of talent. They may take a little additional time to catch on but may wind up giving you high-quality work for a much better price.
Interviews
It's important to interview each person you consider hiring. You want to get a feel for who they are and the type of rapport the two of you will have.
Someone may be highly skilled and look great on paper, but if the two of you don't work well together, they may not be the best fit for your business.
Getting the Most Out of Your Virtual Staff
You've hired a great virtual team — now what?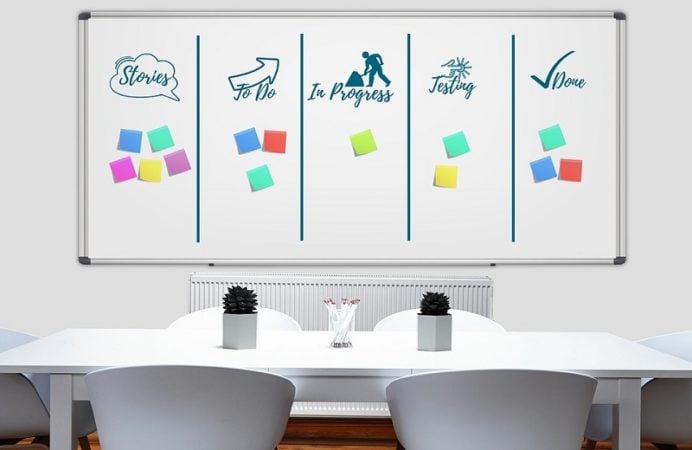 While you can send them some work and let them get started immediately, you'll benefit much more if you take some time to train them.
Be sure each team member understands what's expected of them and knows how to use any programs your business uses.
If you plan on hiring many virtual staff members over time, you may want to come up with an onboarding process. That way, you don't have to put as much into training each time you hire someone new.
Come up with a system that makes it easy for your virtual staff to communicate with you and another team members. Platforms like Slack let you chat, share files, and more.
If you hire virtual staff from other countries, it's important you're cognizant of different time zones. The bulk of your workday may occur in the middle of the night for them. You'll want to coordinate to figure out meeting times that work for both of you.
Moreover, make sure your expectations are reasonable. You don't want to give your virtual staff more to do than they can manage, but at the same time, you don't want to give them too little work and wind up paying more than you want to.
Try to find a happy medium and then you can assess after a few weeks in.
Finally, make sure that everyone feels part of the team. Virtual staff often feel disconnected from the rest of the business, since they aren't seeing everyone face-to-face.
Establish a method for letting everyone share information about their personal lives or even just to joke around about your industry. If possible, set up a team-building trip so that everyone can meet in person.
Tracking Hours
When hiring virtual staff, you'll need to figure out how to pay them.
For some tasks, you may wish to pay by the job. For example, you may pay a flat fee for someone to design a logo, develop a website, or write a blog post.
Other jobs may need to be paid for by the hour. For example, if you have someone managing your emails, you may want to pay by the hour, because some days they may have a full inbox while other days may only have a few emails.
Tracking hours can be a challenge. If you're working with people you don't know, you'll definitely want to use something that can track their hours objectively.
There are many apps you can use to track employee hours. You can get a free or paid program to help.
Toggl is one of the most popular time-tracking apps because it integrates with so many other programs. It offers free and paid versions.
Hubstaff will even take screenshots so that you can ensure your employees are staying on task. Some apps will alert you if there is extensive idle time while a virtual employee is on the clock.
Paying a Virtual Staff
There's often some confusion about how and when to pay your virtual staff. Fortunately, once you set up a system, the process can be streamlined.
Pay Rates
Pay rates may seem confusing, especially when you're hiring people from around the globe. However, living wages are based on different countries.
You'll want to start by researching the cost of living for the countries where you're hiring people from. You'll also need to do research according to the job.
Some jobs require much more skill and training, such as app development or bookkeeping. You'll need to pay these employees more than those who are doing more basic virtual assistant tasks.
As mentioned in the sections above, you have many websites to choose from that help you find and hire your virtual staff. These websites will help by giving you rates based on a person's skill level and country of residence.
Conversely, you may be able to post a job offer and let people bid so that you can find someone within your budget.
Payment Frequency
If you're paying per job, then you will typically pay once the job is finished. If it's a bigger job, then you can set milestones.
Milestones can be particularly helpful if you're just getting started working with a virtual employee. You'll be able to establish trust.
If paying by the hour, you can choose between weekly, biweekly or monthly payments. You may want to work out a payment system that works for both you and your virtual staff.
It's common to start out paying your staff weekly and then move to a biweekly or monthly schedule.
Payment Methods
If you're in U.S., you should first figure out if your virtual staff are considered independent contractors or employees, particularly if you have virtual assistants who work per hour.
If your virtual staff has to go through a formal training program, are required to use certain tools or follow guidelines, and are required to work a certain number of hours per week, then they may be considered employees.
That said, let's look at some trusted methods you can use to pay your virtual staff.
Wise
Wise is great way to pay your virtual staff. You can send money directly to their bank accounts for much cheaper fees than PayPal. Wise is available to more than 60 countries as well.

However, Wise is not as convenient as PayPal because it requires more steps. You need to log into your Wise account first, create a transfer order, then log into your online banking account to pay Wise and ask them to process the transfer.
PayPal
PayPal is one of the most common methods for paying virtual staff. It's used in many countries all over the world and is easy to use. Employees like that it's easy to either spend directly from their PayPal account or easily transfer payments to their bank.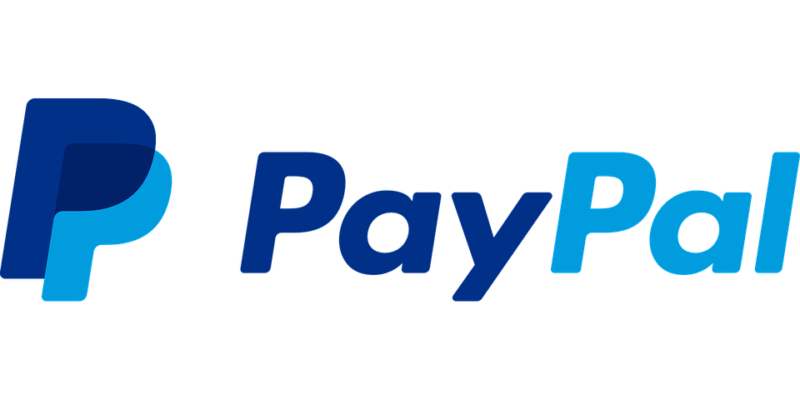 When you send money via PayPal, you only have to pay a fee if you back the funds with a credit card. You'll pay 2.9 percent and USD0.30 for each payment you send.
If your account is backed by a bank account, you pay no fee. Your employees will always pay the 2.9 percent and USD0.03 transaction fee, however.
Payoneer
If you have virtual employees who are located in a country that doesn't have PayPal, you may want to check out Payoneer. Your employees can link it up to their bank, and if it's not available in their country, Payoneer gives them a refillable debit card so that they can easily access their money.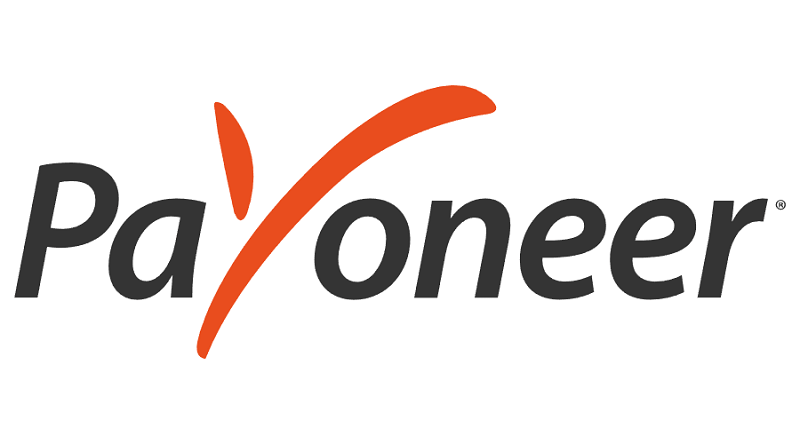 You don't have to pay a fee to send out money to your virtual employees, but they'll pay USD3 per transaction.
If you load a debit card, then you'll be required to pay a USD2 to USD4 fee. You employees will also have to pay a conversion fee if they need to change currencies.
Now, on to You
Hiring virtual staff can be the turning point for your business. Remember, you don't have to handle every business task yourself or even have your in-person team handle it.
Businesses function best when everyone is using the best of their talents, and virtual staff lets everyone on your team to do what they're best at, including you.
When everyone is playing to their strengths, including your in-person and virtual staff, your business will begin to move forward.
You'll be surprised at how much you can accomplish and how your work-life balance improves once you have virtual staff in place.