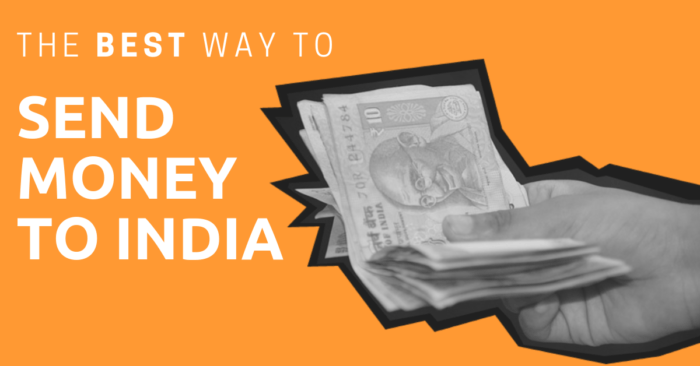 Sending money to India has always been a major concern for most people but with all the online money transfer services available, the process has become simpler and safer.
Sure, banks are still an option. But as you'll see in the comparison tables in this guide, banks offer some of the poorest exchange rates and highest fees.
And if you don't have a Non-Resident Indian account, good luck sending money to an Indian bank from abroad.
This guide shows you which transfer methods save you the most money, meaning you get the largest exchange in return. You'll find out about the best money transfer service, banks, and other methods.
This article will take approximately 15 minutes to read. Don't have the time right now? No worries. You can email the ad-free version of the article to yourself and read it later!
What to Watch Out For
There are several factors that you to consider when choosing your transfer method.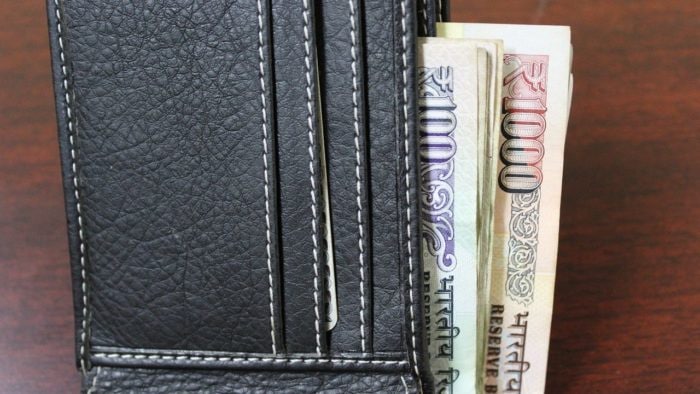 Transfer Fees
Many banks charge foreign currency transfer fees. Transfer fees are one of the most common but overlooked hidden charges.
Transfer fees determine the outcome of your transfer. And each bank has different ways of calculating transfer fees.
Most banks charge transfer fees for every transaction. And the fees change according to how much money you send.
The most preferred transfer fee is a fixed transfer fee. You pay less to send larger amounts of money with a fixed fee.
Things get complicated when banks change fixed fees into percentage fees.
Exchange Rates
Most banks stick to the Forex Market Rates or mid-market rates. Banks reveal exchange rates before you confirm your transfer.
To compare bank exchange rates to current exchange rates are, check out XE.com.
Exchange rates with Indian Rupees have been favorable. This means sending money to India has become very worthwhile.
Shop around and compare rates if you like, but don't let this be your only point of comparison between providers.
Transfer Speeds
Transfer speeds may be unimportant to some people, but most people would like to have their transfers as soon as possible.
Some companies like PayPal can take three to five days to transfer money. But Xoom, which is owned by PayPal, can transfer money in a matter of hours.
If three to five days is too long to wait, you can schedule transfers so you know when your money is coming each month.
Always have a backup plan to transfer money quickly for emergencies.
Taxes
When it comes to taxes, be aware of two things:
your residential tax status
who you transfer money to
Your residential tax status determines if you're going to pay income tax in India.
If you spend more than two months in India in the fiscal year, all the money you earn in India is taxed. This also applies to money you send to people in India.
If you qualify as a Non-Resident Indian (NRI), you will be given a new tax status.
NRIs don't have to pay taxes on money sent to India, but they do have to pay service taxes of 12.36% to banks in India that receive your transfer.
This 12.36% service tax is based on the transfer fees, not the transfer amount.
NRIs can also transfer money to their Non-Resident Rupee account in India tax and interest free.
Who you transfer money to also affects taxes.
Transferring to your blood relatives or spouse is a gift and is not taxable if under 50,000 rupees. It's also not taxable if you declare it on your income tax return.
But if you transfer money to a non-relative and the transfer isn't in the gift category, you have to pay taxes on transfer above 50,000 rupees.
Sending Money Online
Sending money to India online has never been easier with services like Wise and XendPay.
Wise
It's easy and quick to transfer money with Wise. Once you sing up for an account, you can begin to send money immediately.

For a $1,000 transfer from America to India, Wise charges $8.17 in fees.
They show fees up front and they almost match XE's exchange rate of 71.16 Rupees to one US Dollar. Basically, you lose less than 0.1% on exchange rate fees when using Wise.
Wise usually transfers money within three banking days. But if it takes longer, your next transfer is free.
To set up an account with Wise, head over to their website and sign up.
If you need help creating an account, check out our in-depth guide to using Wise.
XendPay
XendPay is a UK-based company that has a pay-what-you-want transfer fee—up to a certain limit.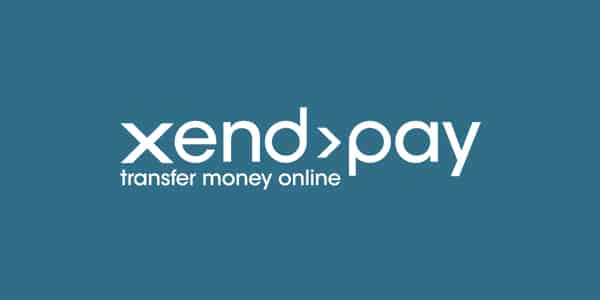 Setting up an account with XendPay takes a bit longer than Wise because of the verification process. But once you're set up, you can begin making transfers immediately.
When you make a transfer, XendPay recommends a fee and you can choose to pay more or less or none at all.
But this only applies to transfers of $2,600 USD a year for individuals and $5,200 USD for businesses.
After exceeding this amount in total transfers, XendPay then charges you a fee based on the currency you're transferring.
When transferring $1,000 USD using XendPay, you'd get an exchange rate of 70.11 Rupees to one US Dollar. This means you lose 1.5% on exchange rate fees.
Transfers take place between one to four working days.
The criticism of XendPay seems to be that once you do have to pay fees, they tend to be on the higher side and fluctuate quite a lot depending how you send the money.
If you need help creating an account, check out our in-depth guide to using XendPay.
Sending Money through International Banks
Sending money through banks is not the best way to send money to India. Every bank charges when receiving and sending money.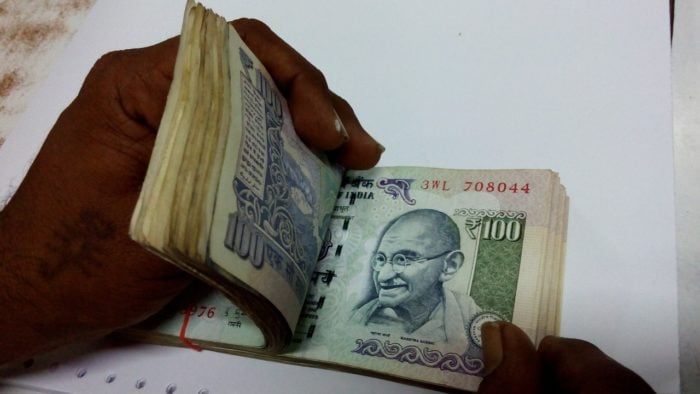 International bank transfers are safe, but they have obscure charges and poor foreign exchange rates.
I only recommend one international bank transfer method, and it can only be used if the situation is appropriate.
Automated Clearing House
Automated Clearing House, or ACH, wire transfers and money orders are the best way to send money to India from abroad using banks.
ACH is known by other names in other countries, but essentially it's a clearing house function. Banks settle their transactions at one time at the end of a stipulated period.
Since a great volume of interbank transactions are done at once, it's cheaper than initiating a private bank-to-bank transfer.
But transfer times are not stated and it can take up to three or four days to make a transfer.
ACH's in the USA make the process cheaper as some banks don't charge anything for ACH transfers. While others charge $3 to $4 USD on average and more for same-day transfers.
ACH transfers are a great option for recurring deposits and they work well with NRE accounts.
Money Orders
Money orders are a more flexible, yet secure, way of sending money to India.
The receiver doesn't need a bank order to cash an international money order, and there is an added layer of security as the bank has to do any identity check.
But with a significant amount of money lost to exchange rates that are favorable to the banks and the high fees, money orders are generally not a great way to remit cash.
There are many possible taxes and charges that can be levied on your transfer, depending on which country you are sending from.
Wire transfers have high costs with the average American bank charging around $30 USD for an international wire transfer.
This is a direct bank-to-bank transfer that is processed immediately, so they are the most likely to arrive quickly.
Saving Money with Bank Transfers
To save money with bank transfers, open an NRE account, especially if you're working in the USA or being paid in US Dollars.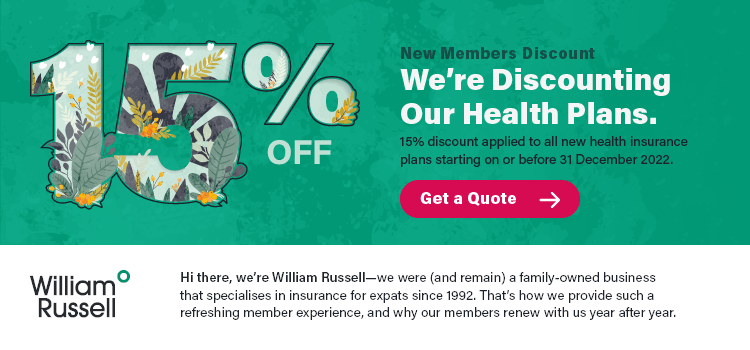 Advertisement
NRE accounts accept deposits in US Dollars so you'll save a lot of money that you would otherwise lose to foreign exchange charges and conversion costs.
NRE accounts are tax-free in almost every way, including income tax, gift tax, or tax on interest earned.
They let you transfer money back to your foreign bank account tax-free, so it doesn't have to be a one-way transaction—although charges will vary.
You can transfer money from an NRE account to any other kind of bank account in India, but you can't transfer money from an Indian bank account to an NRE account.
If you live in the US, transfer money through ACH from your US bank account to your Indian bank account and pay only the ACH fee for the US bank and the NACH fee for the Indian NRE account.
This is the only way to really save with bank transfers. Otherwise, you'll have to one of the online transfers mentioned in the previous section.
Sending Money through Other Methods
Online transfer services and banks aren't your only options for sending money to India. Below are a few more choices you have.
Western Union
With over 500,000 locations throughout the world, it's no surprise that Western Union is a popular choice for transferring money.

The main advantages to using Western Union are very clear and straightforward.
First, they have a lot of options to send and receive money, including cash pickups or sending money through debit cards.
Second, their network is so huge that it's possible to find Western Unions in the smaller Indian B cities and even some of the C cities and towns.
That kind of coverage is not available to anybody else on this list, save domestic banks of India.
But the negatives to using Western Union are beginning to grow as well. They charge up to $14 USD for cash pickups at some branches.
Exchange rates also favor Western Union, which means that transferring large sums costs you even more.
PayPal
Transferring money to India through PayPal is actually a function of Xoom.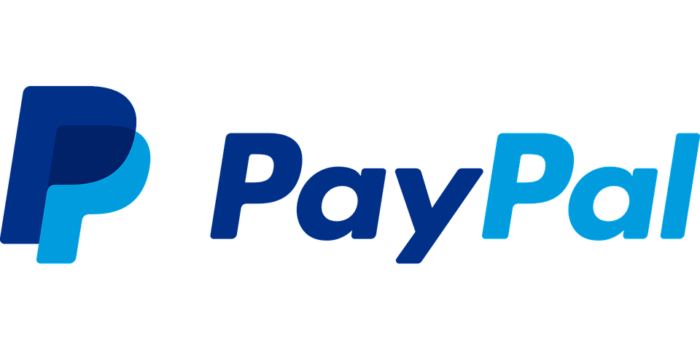 This is a good thing as in the past PayPal has taken far too long to make transfers—about three to five days. And PayPal charges too many fees.
While you can still use PayPal to transfer money internationally, PayPal's main objective has always been to make online payments and set up merchant accounts.
Since it wasn't created with international money transfers in mind, PayPal acquired Xoom, which was already in the transfer business.
You need a PayPal account to use Xoom.
Xoom is a fantastic alternative and improves on PayPal's weaknesses. Most Xoom transactions take place within 24 hours and many take place within hours or even minutes.
For bank account transfers, there are no fees. But if you transfer money with a debit or credit card, the fee is $30 USD.
The foreign exchange rates are competitive and while they are not the best in the market, most people will find them reasonable.
The maximum limit to transfer money in Xoom per transaction is $10,000 USD.
Overall, Xoom offers quite a lot. And if you already use PayPal abroad, you can easily use Xoom through your PayPal account.
Bringing Cash
When you arrive in India, exchanging money at airport Kiosks seems like a good idea but the truth is that convenience charges and exchanges rates are high at airport kiosks.
Airport kiosks charge you 20% of your transfer amount.
A debit card with low international withdrawal charges is a better choice since ATMs are easy to find in cities and even most large towns.
Cheapest Way to Send Money
If you take our $1,000 USD sample transfer and consider the fees and exchange rates when sending money to India using the current mid-market rate of one US Dollar to 71.16 Rupees, here's what it comes down to:
Exchanging $1,000 USD through XendPay gets you the most money if you haven't gone over the $2,400 yearly transfer limit.
If you've gone over the limit, your next best bet would be Western Union. Even though they don't offer the best exchange rates, they offer free bank transfers to India on transfers of $1,000 USD or less.
| | | | | |
| --- | --- | --- | --- | --- |
| Transfer Method | Amount Sent (USD) | Transfer Fees | Exchange Rates (Rupees) | Amount Received (Rupees) |
| XendPay | $1,000 | Undisclosed | 70.11 | 70,115 |
| Western Union (in-person) | $1,000 | Free (bank transfer) | 69.71 | 69,717 |
| Wise | $1,000 | $8.17 | 70.15 | 69,572 |
| State Bank of India | $1,000 | $5 | 69.50 | 69,495 |
| PayPal | $1,000 | $30.49 | 69.20 | 69,170 |
| Cash | $1,000 | 20% | 71.16 (average) | 56,928 |
If you want to send $10,000 USD to India, the next table shows a breakdown of the numbers.
In this case it looks like XendPay comes out on top, but look closely. XendPay doesn't show you your transfer fees until you start your transfer.
I'm willing to bet once they tack on their transfer fees, they're going to drop down the list.
If sending $10,000 USD to India, I'd skip XendPay and go right to Western Union only if you're going to make an in-person transfer.
For online transfers, use Wise.
| | | | | |
| --- | --- | --- | --- | --- |
| Transfer Method | Amount Sent (USD) | Transfer Fees | Exchange Rates (Rupees) | Amount Received (Rupees) |
| XendPay | $10,000 | Undisclosed | 70.10 | 701,031 (before tranfer fees) |
| Western Union (in-person) | $10,000 | $45 | 69.98 | 699,715 |
| Wise | $10,000 | $55.38 | 70.15 | 697,570 |
| State Bank of India | $10,000 | $10 | 69.45 | 694,490 |
| PayPal | $10,000 | $301.49 | 69.58 | 674,822 |
| Cash | $10,000 | 20% | 71.16 (average) | 569,280 |
And finally, a $100,000 USD transfer to India.
At this stage you lose the ability to transfer money through Western Union and PayPal.
You're left with two choices at this stage: XendPay and Wise. Because XendPay's fees get higher with the more money you send, Wise would be your best bet when transferring $100,000 USD or more.
| | | | | |
| --- | --- | --- | --- | --- |
| Transfer Method | Amount Sent (USD) | Transfer Fees | Exchange Rates (Rupees) | Amount Received (Rupees) |
| XendPay | $100,000 | Undisclosed | 70.09 | 7,009,295 (before transfer fees) |
| Western Union | $100,000 | n/a | n/a | n/a |
| Wise | $100,000 | $494.23 | 70.15 | 6,979,882 |
| State Bank of India | $100,000 | n/a | n/a | n/a |
| PayPal | $100,000 | n/a | n/a | n/a |
| Cash | $100,000 | n/a | n/a | n/a |
Now, on to You
If you want to send money to India, here's what services you should use depending on how much you're sending:
For transfers of $1,000 USD, use XendPay. You'll get your first few transfers free as long as you stay under the $2,400 USD yearly limit.
For transfers of $10,000 USD, use Western Union or Wise. They both yield you roughly the same amount. But keep in mind that you should only use Western Union for large transfers if you show up in person.
For transfers of $100,000 USD or more, use Wise. They're the most transparent when it comes to fees and rates. What you see up front is what you get.