I published When Your Lowest Point in Life is Still 3,048m Above Sea Level on my personal blog not too long ago.
The runner-up title was "Ladakh Warms Your Heart and Freezes Your Feces," a trip narrative about a journey to India's Himalayas.
If you haven't read it yet, I recommend you take a look at that before reading on.
For anyone looking to replicate the above trip or to explore the region on their own, the following is a useful guide to the practicalities involved when traveling to this part of India.
Also, Ladakh is really popular with Thai tourists–which is why I also published a Thai language version of this travel guide.
This article will take approximately 13 minutes to read. Don't have the time right now? No worries. You can email the ad-free version of the article to yourself and read it later!
Budget
Let's start with money. How much does it cost to go to Ladakh for one week?
Here's an overview of all of my expenses. Keep in mind that I was traveling with my wife, and the expenses listed here are per person.
| | |
| --- | --- |
| Item | Amount |
| Flights | $471.74 |
| Taxis | $169.57 |
| Hotels | $133.40 |
| Food | $81.95 |
| Souvenirs | $53.77 |
| Visa | $49.98 |
| Travel Insurance | $23.60 |
| Total | $984.03 |
Airline tickets are from Bangkok to Leh and back and include a hotel layover in Delhi next to the airport.
The actual Delhi to Leh flight would have been $97 one way. The hotel expenses sometimes include breakfast and other meals.
Taxis include two two-day excursions to Pangong Lake and Nubra Valley, as well as a day trip to some more nearby sights and a number of smaller trips and sightseeing around Leh.
Food items range from $0.60 noodle soups to $12 airport meals.
Visas for India
My trip to Ladakh started out at sea level, looking up visa requirements for India.
Only when I had printed stacks of paper and cleared my calendar for a trip to the Indian embassy, I noticed that the country now offers an electronic tourist visa.
It cost $48 and less than 24 hours later, I received an email confirmation that my eTV visa for India had been granted. The rate listed in my budget includes credit card fees.
If your country is one of the 100+ nations that can use the process, I highly recommend going that route.
Health
Altitude sickness, or acute mountain sickness (AMS), which may occur at altitudes above 2,500 m., is a serious concern in Ladakh. Common symptoms include fatigue, headaches and being out of breath easily.
I've only experienced it once in my life while hiking in Uganda. I'd liken it to feeling hung over. It can however be much more serious, to the point of becoming life threatening.
Arriving by air means the moment you set foot on the ground, you are at 3,500 m. Many people advise you to make your first day a rest day.
Since we opted for some altitude sickness pills (Diamox), we felt bold enough to cut that down to just a few hours of rest before getting carted around in a taxi to see some sights around the city.
It's important to note that several sights outside of the city require you to cross mountain passes, some as high as 5,300 m. You definitely should have at least a full 24 hours of acclimatization before you tackle those.
You'll face even worse problems when traveling by road from Manali to Leh. Travelers who try to cover as much distance as possible sometimes end up having to stay overnight at Sarchu, which is 4,290 m.
Due to the high likelihood of altitude sickness, it's colloquially known as "Vomit Hilton." Needless to say, it's not exactly a staff pick in the Lonely Planet.
A better choice to get used to the altitude are some of the earlier stop-overs listed on the Devils on Wheels website.
Outfit and Gear
Ladakh is a breezy place that's fairly high up, so that determines a good part of what goes into your backpack. Aside from the usual things, here are a few Ladakh-specific items: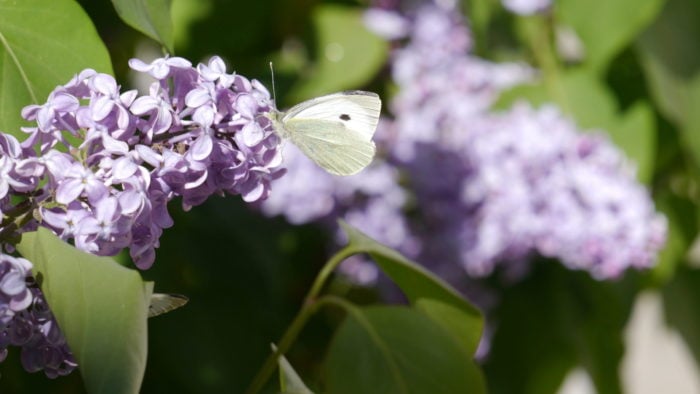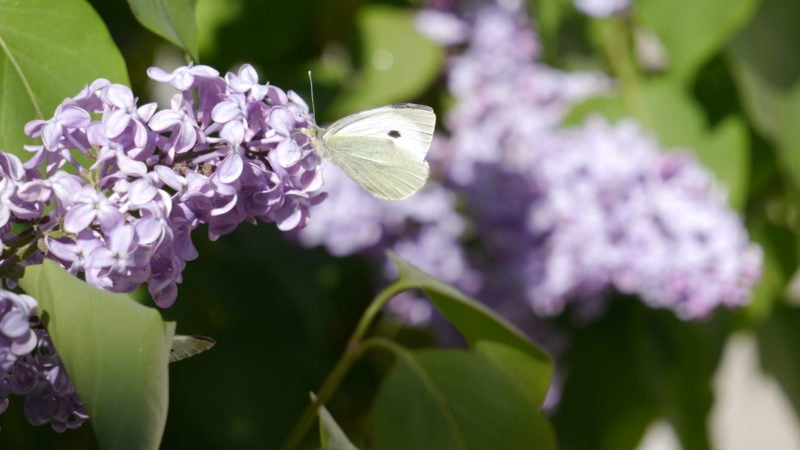 Warm pajamas: Most guest houses and hotels and practically all of those costing less than $50 a night did not have heating. The primary way to deal with the cold at night is whatever you're wearing and a few thick blankets.
Layers: Due to the altitude, temperatures can vary a lot. My preferred way to deal with that was to wear a few extra layers. Makes it easy to adapt when the sun comes out later on in the day.
Flashlights: There is very little street lighting, even in the region's capital. Construction and open drainage areas make nightly excursions a bit more adventurous than you might prefer. Flashlights tend to come in handy.
Medication
Some suggestions for things you might want to pick up at a pharmacy before you head there:
Altitude sickness pills like Acetazolamide (e.g. Diamox) reduce the likelihood of symptoms like headaches.
Motion sickness pills help a lot when dealing with the endless curves that make up the mountain passes. Many excursions entail three to seven hours of car travel, and the higher you go, the bumpier it gets.
Anti-nausea pills add another layer. Not sure if those are needed when using motion sickness pills, but better safe than sorry.
Loperamide (e.g. Imodium) can be useful if you get diarrhea on long car drives. While I really dislike taking them (I'd rather just 'sit it out'), the alternative is using 'restrooms' that make me want to bold and highlight the quotation marks around them.
Like many other places, you might want to pack basics like oral re-hydration solution, coal tablets and paracetamol to deal with some of the more common problems you run into while traveling.
Insurance
Since my own health insurance only provides rudimentary travel coverage, I've opted to buy a separate travel insurance from BUPA.
The main reason is that a lot of expatriate health insurance plans only cover 'accidents' when traveling.
In Ladakh, there's a chance of requiring medical evacuation due to severe altitude sickness–I assume that doesn't count as accident–so I figured that would be worth the peace of mind.
Flights
Through Google flights, I found a decent deal from Jet Airways that took us from Bangkok to Leh.
On the way there, we had a few hours between flights in Delhi, and I booked a room near the airport at the Delhi Aerocity Hotel.
In hindsight, I should have added a hotel transfer: there are more relaxing things than having to help a non-English-speaking taxi driver ind a hotel at 2 AM.
Still, sleeping in an actual hotel bed on a stop-over is pure bliss considering the alternatives.
One thing to keep in mind with flights is that your luggage has to be picked up at Delhi airport and then rechecked in, even if the baggage tags include the final destination already.
On the way back, you also have to identify your luggage before boarding your flight in Leh–unless you want it to be still on the runway when your flight takes off.
Hotels and Guest Houses
Most travelers I met recommended looking up hotels on TripAdvisor and then walking in to negotiate a rate.
Discounts of up to 30% save you quite a bit over sites like Agoda, Booking.com or TripAdvisor. If you absolutely want to book in advance, the best strategy is to email or call the hotels directly–might be a bit more expensive, but still a good deal.
Some of the places I stayed at and would recommend:
Reenam Hotel (Leh)
Reenam Hotel is staffed by very helpful and knowledgeable people who speak great English.
Central heating at night, air heaters and satellite television generate an atmosphere closer to home for $52.83 per night for a double room including breakfast and dinner.
It's not as central as some other options, but the price of taxis and the quality of accommodation more than makes up for it.
You can contact Reenam Hotel directly at [email protected] or +91 9419977311.
Shaolin Guest House (Leh)
Shaolin Guest House is a cross-over between a homestay and a hotel, and offers one of the most atmospheric settings for guests.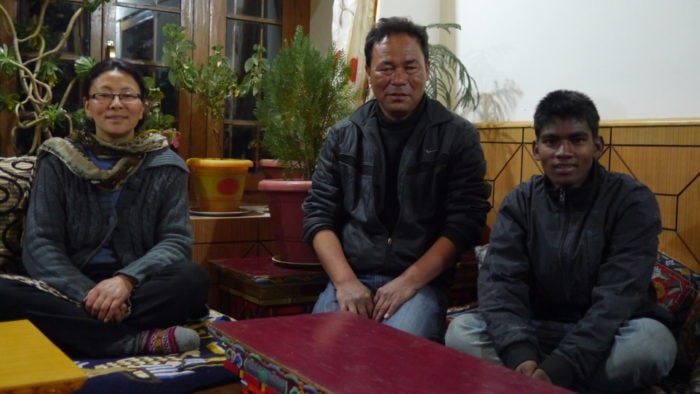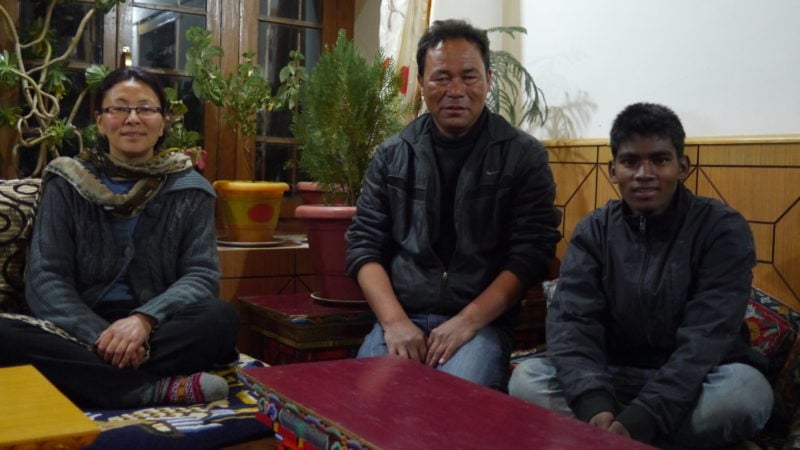 Meals are provided throughout the day for a grand total of $1.65 per person per meal. At $11.94 per double room–breakfast not included–and with a five-star rating on TripAdvisor, it's a great budget choice.
Shaolin is actually just a few hundred meters away from Reenam Hotel. As such, it's mostly a question of budget and comfort which one of the two you want to pick.
You can contact Shaolin Guest House directly at [email protected] or +91 9419218409.
Hotel Karma Inn (Nubra Valley)
This is the place we stayed at while in Hunder, Nubra Valley. Hotel Karma Inn was one of the top rated hotels in our budget range and also seemed to be not too far out of the way.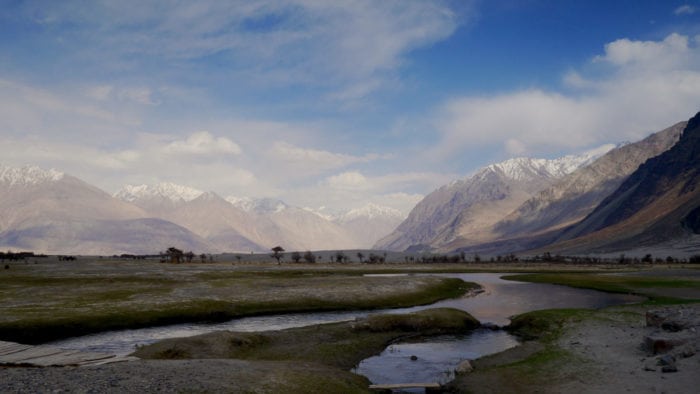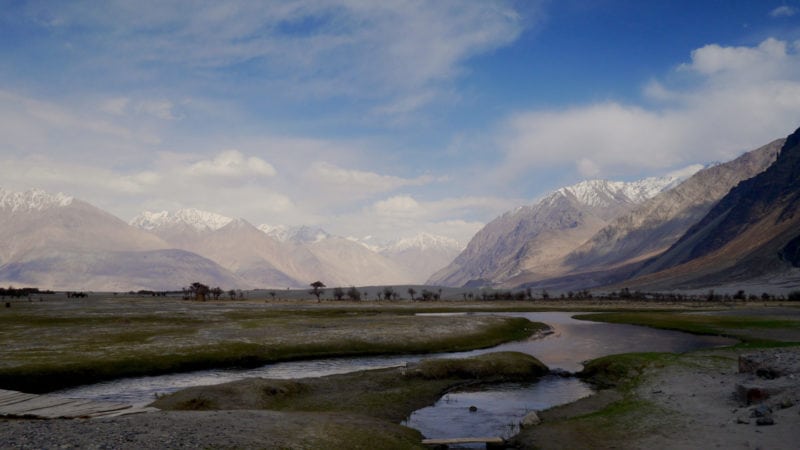 Food was alright, though the lunch box you can safely skip. It's a great view, but don't count on WiFi working in your room.
Our rate including was $49.24 including buffet dinner and breakfast.
Ser Bhum Resort (Pangong Lake)
A hotel without a sign in Spangmik right next to Pangong Lake. It's an alright alternative to the prevalent tents in the area.
Hot water comes in buckets, but that's not too unexpected around this area–most places are actually tents.
A generator runs at night so you can charge your phones and battery lamps. Our rate including delicious meals was $40.29.
You can send them an email at [email protected] or call them at +91 9469718862.
Food
If you like noodle soups and dumplings, you'll have a grand time in Ladakh. If not, well, you might want to pack a few lunch boxes.
Many hotels offer breakfast as well as buffet lunch and dinner at very competitive prices, about $1.65 per person and meal, or include it in the room rate outright.
In Leh, there are also a few decent local and international restaurants, the most popular being Gesmo's and Chopsticks.
Transportation
The easiest way to get around is by taxi. Prices are set by the taxi union with a little bit of leeway.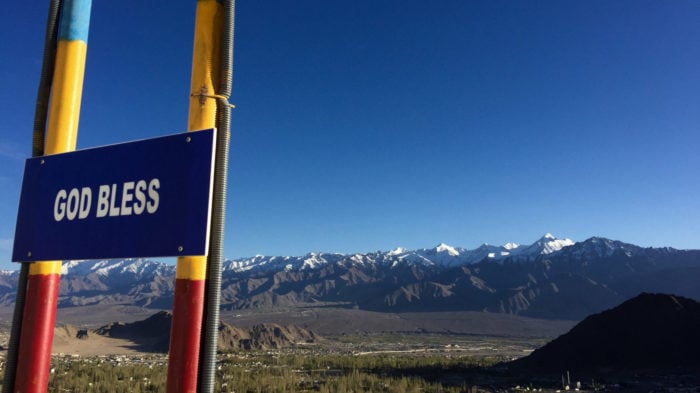 Some cars are owned by drivers, others belong to hotels and guest houses which hire staff to operate them.
Prices are roughly based on distance, but work out to about $10 per hour driven. I recommend you arrange for a driver on your first day of arrival.
You can ask the hotel reception to call a specific driver or to provide a driver of their choice. The rates are usually the same.
Throughout our stay, we tried out a few different drivers. I've included the contact details of some we were particularly happy with below.
Short Distances
On our last day, we met a super friendly driver with excellent English skills who drives a small taxi that's perfect for getting around the city and nearby sights.
His name is Gaylack and you can reach him at [email protected] or + 91 9797457010.
Long Distances
A friendly and accommodating driver who owns his own taxi is Tsewang.
Driving for tourists in summer and for the military in winter, he makes up for his limited English skills by driving a lot safer than many of his colleagues.
He's a good choice for longer trips. You can reach him at +91 9622181571 by phone or WhatsApp.
Tour Vehicles
If you go the tour group route, prices start for around $5 to $10 per seat. The main downside is the often very limited time at the destination and less control over things like stops on the way.
On our trip, we only went with private drivers, so I can't really recommend on the tour group experience.
We saw plenty of signs around the city center advertising tours and shared taxis. You can pop in to different shops to compare options.
Be sure to verify that they are indeed going to depart the day you planned as they might wait till they have enough bookings to fill an entire vehicle.
Negotiating
In general, prices in Ladakh are fixed. In the case of taxis, there's even an official price list. In practice, you'll get offered a 10% discount, often proactively, on taxis, hotels and other purchases.
If you are willing to put up with a 10-minute conversation on oil prices, the labor market and the world economy, you can max out the discount at approximately 20%.
Severe overpricing is the rare exception rather than the rule, and transactions with locals are a lot more laid back than in other regions of the country.
Now, on to You
The above should give you a rough idea of practicalities and other issues you might run into.
If you're thinking about what to actually do with your time, read my one-week travel itinerary guide to Ladakh.