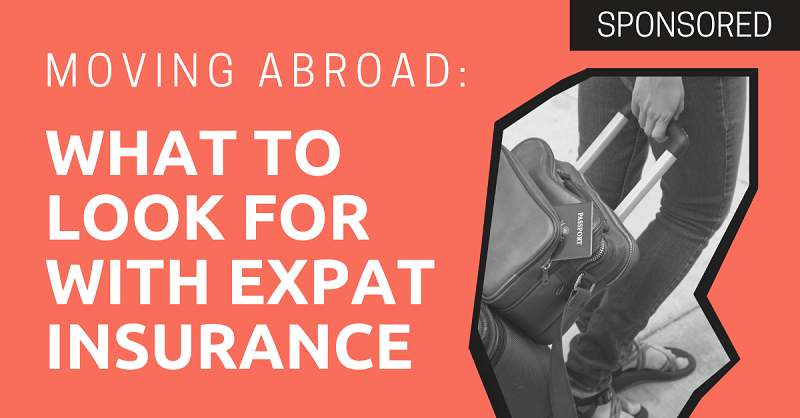 When moving abroad for work, there's a lot to think about. You need to find a place to live, settle your children into school, set up bank accounts, and adapt to a new culture and way of life.
You'll also inevitably need to think about healthcare and what would happen should you or your family fall ill. Standards of healthcare can vary widely around the world, which means the quality of care available may not be up to the same standards that you're used to at home.
Depending on the country, you may not be entitled to free or subsidised healthcare, which could prove costly. So it's important to plan ahead and make sure you're covered for whatever happens.
Healthcare Around the World
While every nation has its strengths and weaknesses when it comes to healthcare, here's a rough breakdown of what you can expect in terms of quality as well as cost.
North America
The United States has some of the highest healthcare costs in the world. While private health facilities are very good, care standards come with a steep price tag and you may find that the cost of the same medications and procedures are higher in the USA than in other countries. If you're moving to the USA, having private health insurance is a good idea to avoid costly medical fees.
Canada, on the other hand, offers healthcare for every registered resident, so it's worth going through the steps to become registered.
South America
Most countries in South America have established health systems and some nations have placed a specific emphasis on creating a quality healthcare system for locals as well as expats. However, many expats still use private healthcare facilities to ensure consistent standards of care.
Without health insurance, you may find these private healthcare facilities to be costly.
Africa
While healthcare standards vary widely across the continent, African healthcare systems in general face several challenges. Expats can access public healthcare, but most choose to use private-sector facilities in larger cities or tourist hotspots as these, on average, provide much better standards of care. Depending on the country and the severity of your illness, you may also need to be evacuated to ensure you get the best quality of healthcare.
If you're considering moving to Africa, it's a good idea to have health insurance so you can access quality care.
Asia
Asian nations offer some of the best healthcare in the world, with many Asian countries holding global recognition for their medical excellence like Singapore, which currently ranks sixth on the World Health Organization's list. Healthcare systems in Asia benefit from leading technical developments and an influx of Western medical specialists.
Accessing this high standard of care can sometimes mean turning to private health facilities, which, due to the high demand, can also come with steep price tags. Global health insurance can help you get the best care without worrying about the associated costs.
Europe
Europe has some of the world's best and most established healthcare systems. Most countries offer free or subsidised public healthcare with very high standards. However, private sector healthcare does offer some advantages like extra comfort, choice, and shorter waiting times.
As a result, many employers choose to provide health insurance for employees working in Europe.
Why You Need Expat Health Insurance?
Regardless of where you're relocating, global health insurance offers you peace of mind. Most plans can be adjusted to suit any budget or requirement.
Cigna's flexible expat health insurance is perfect for families and individuals moving abroad. Core insurance policies provide protection for essential hospital stays and treatment, surgeon and consultation fees, inpatient and outpatient services, and cancer treatments.
Gold and platinum core policies also cover routine maternity for those considering having children abroad.
Five Must-Have Features of Expat Health Insurance
When researching expat health insurance, you'll want to make sure your new plan provides some of the following advantages:
Affordable and Flexible
Living abroad is full of challenges as well as opportunities, so your healthcare plan must also be affordable and flexible. With Cigna, you can tailor your policy to meet your budget and provide additional coverage like doctor visits and prescriptions, hospital stays, or medical evacuations.
Whole Health Approach
Good health insurance should go beyond the basics to consider your whole health, including mental well-being, vision, and dental. Cigna policies take a holistic approach to provide a personalised, whole health approach, so you're always supported wherever you go.
Extensive Cover
You don't want to worry about having access to care. With Cigna, you benefit from access to our extensive network of over 1.5 million healthcare providers in more than 30 countries and jurisdictions.
Customer Support
Our customer service teams are part of our global workforce of more than 70,000 employees who are dedicated to being champions for our customers. Located across the globe, they offer in-depth local market knowledge, which allows us to quickly respond to your needs and any ever-changing situation.
Digital Support
As a valued Cigna customer, you'll get access to easy online tools for managing your policy, submitting claims, or finding local healthcare providers – offering you a seamless online, and offline health experience.
Meet Cigna, Your Global Healthcare Providers
At Cigna, we're on a mission to create healthier futures for our clients and customers by providing more choice and flexibility.
We take a whole health approach to ensure our customers always have the care they need. Our superior customer experience is underpinned by our focus on designing plans that support your physical and mental health.
With over 60 years of experience in designing, implementing, and managing international group health insurance, we're leading the way in delivering quality worldwide healthcare that's simple, affordable, and predictable.
Discover global plans to suit your every need and budget. Find out more about how we combine comprehensive coverage with additional flexibility by visiting us online.