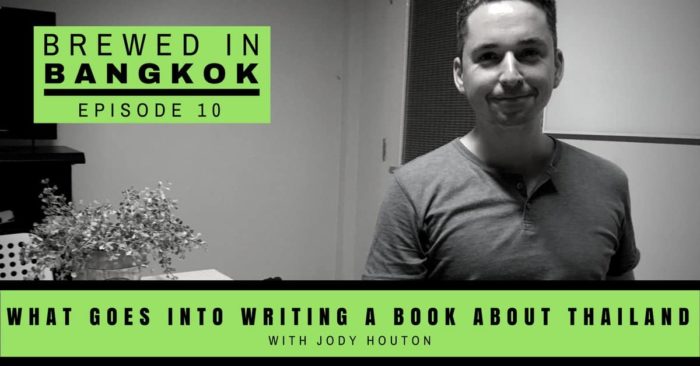 Published author and public relations specialist, Jody Houton joins me on the Brewed in Bangkok podcast this week. From teaching aspiring cabin crew members to editing a newspaper, Jody has experienced the working world in Thailand and Europe.
Sharing his unique insights, he talks about what it takes to succeed in the working world in the land of smiles and how he went about getting his book 'A Geek in Thailand' published.
Show Notes
How Jody came to Thailand (1:09)
The difference in teaching English in Europe versus Asia(4:23)
What you can and can't say in Thailand (9:54)
Working at a newspaper company in Thailand (11:21)
Teaching cabin crew (16:44)
Working as a public relations specialist (24:22)
Why he wrote the book (30:54)
Advice for prospective writers (31:44)
Commercial limitations and editorial changes in publishing (33:31)
Insights about Thailand's darker industries (34:30)
Where Jody sees himself ten years from now (38:27)
Websites and People Mentioned
Want More?
Check out