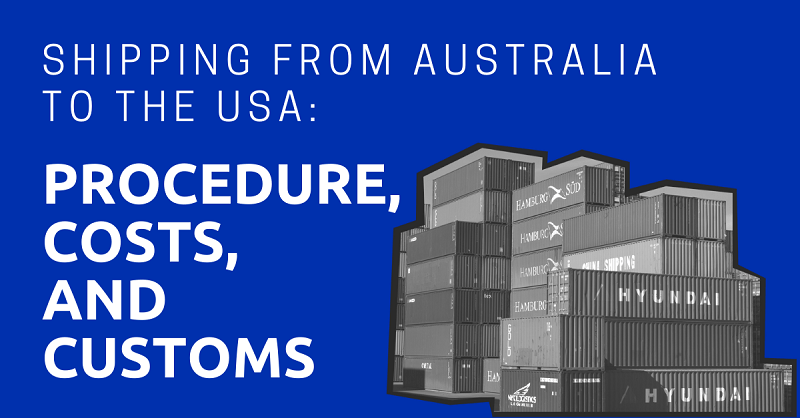 Whether you are moving to America and relocating a lifetime's worth of belongings, a new exporter who is expanding distribution channels to the States, or just sending a care package to a loved one, we hope this guide can set you on the right track for easy and secure shipping.
We will explore all shipping options and the different methods available, and delve into the dos and don'ts of international post. There are inexpensive shipping options as well as quick-but-pricier choices. We will also share all the necessary paperwork and bureaucratic pitfalls to navigate in order to get your things from the land down under to the home of the brave!
Before you get deep into the research, you can use this form here to get quotes from up to five shipping companies for free.
If you are in the USA and trying to ship to Australia, click here to see our guide for that process.
If you are trying to send something to the USA from a country other than Australia, please also have a read of our comprehensive guide to shipping to the USA.
This article will take approximately 20 minutes to read. Don't have the time right now? No worries. You can email the ad-free version of the article to yourself and read it later!
Preparing a Package
Let's take a look at what you need to know to prepare your package.
Paperwork
Listed below are all the documents you might need, depending on what you are shipping and via what method. In the USA, some of these documents go by different incoterms.
Waybill: Used for individual package shipments, this basic document is issued by the carrier as a receipt for the shipper, with duplicates staying with the carrier and attached to the package. It contains the address of the sender and receiver, a brief contents list, and declaration.
Packing List / Inward Cargo Manifest: This is a detailed list of everything being sent and is used for all shippers. This must be extremely accurate and detailed as it is checked by the Customs Border Protection and is instrumental in the customs clearance process.
Bill of Lading (BOL): BOL is a commercial document issued by a carrier to the shipper, signed by the owner of the vessel, the captain, or agent to acknowledge receipt of cargo.
Arrival Notice: This document is prepared by a carrier or agent to let the recipient or consignee know that the shipment has arrived.
Certificate of Origin: This is necessary only in some cases where it's required to identify what country the goods originated from. The certificate must be signed by an official organization like a Chamber of Commerce or a consulate.
Shipper's Letter of Instruction (SLI): SLI instructs the freight forwarder how to handle the shipment. It grants permission to the forwarder to act as the authorized forwarding agent and limited power of attorney.
If you are working with a freight forwarder or a shipping company, they will guide you through the process and provide you with all the paperwork you need.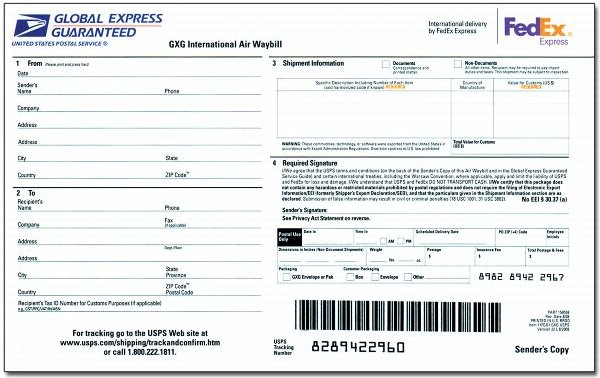 If you are trying to navigate this process by yourself, then you will need to triple check that you have every document and that it is all carefully filled out. Any mistakes on paperwork can lead to delays of your shipment or huge fines in the form of extra duties, taxes, and storage costs.
Note: More forms will be required for certain items such as things with engines and things that emit radio frequencies, tires, agricultural items, and the like. As these will be noted on your packing list, your freight forwarder or shipping company will get you the correct paperwork. Check the US Customs & Border Control website for more information.
You can download templates of the necessary USA customs forms from this site to get a better understanding of what you need.
If you are shipping goods for commercial purposes, you will need more documentation. You will need a Proforma Invoice and a Commercial Invoice / US Customs Invoice. There are many more rules and regulations to follow. Please check this detailed guide from the Customs & Border Control people here.
Packaging
If you are sending a lot of items to the USA, then you should hire a professional crew. Relocation companies are skilled in packing and can supply all of the materials. Special care will need to be taken to make sure items don't shift during transportation.
This is also an important factor in your instance coverage. You must have your items professionally packed in order to qualify for insurance provided by the shipping company. So check this before you pack.
If you are sending boxes or luggage yourself, then you need to follow a few rules when packing. No matter how your goods will be transported, they will be tossed around by postal workers, they might go on trucks, motorcycles, boats, or airplanes, they might be left outside or stacked on the bottom of a pile. Make sure your box is sturdy and new, wrap your items in bubble wrap, and reinforce the folds with tape. If your items are fragile, consider double-boxing with a layer of stuffing in between boxes.
Check this FedEx document for their suggestions on how to pack.
How to Write a United States Mailing Address
The United States Postal Service (USPS) created the format for American postal addresses. Luckily it is pretty much the same as in Australia, with the minor difference that an apartment or room number should come after the name of the street, not before.
Example:
Mr. John Doe
500 Sycamore Street, 3B
Manhattan, NY, 12345
U.S.A.
Format:
Title (if you want), Name/Names
Building Number, Street Name, Apartment Number (if there is one)
City, State Abbreviation, Zip Code
Country
Post Office Boxes:
Many companies in the US will have their mail sent to a post box instead of a street address. In those cases, you need to follow this format:
Title (if you want), Name/Names
Company Name (if there is one)
PO Box (no punctuation) + Number
City, State Abbreviation, Zip Code
Country
Example:
Mr. John Doe
Umbrella Corporation
PO Box 9999
Manhattan, NY, 12345
U.S.A.
Interestingly, unlike Australian PO boxes, US boxes usually do not require a street name or number.
Need to look up a US zip code? Check this United States Zip Code website which allows you to search the name of the state, town, county, or by location on an interactive map.
Not sure the abbreviation for the state you are sending things to? You can look that up on the list here.
Container Shipping
If you are relocating a whole home or are an importer/exporter, you will likely need a container and a shipping company.
You can use this form to easily get quotes from five shipping companies that can do a container shipping from Australia to the United States.
FCL
FCL stands for Full Container Load. It means you have an entire container to yourself.
FCL has the advantage of a lower potential risk of damage to your goods or customs holdups. There is significantly less handling compared to LCL shipments. Without sharing the container, you have more control of the situation.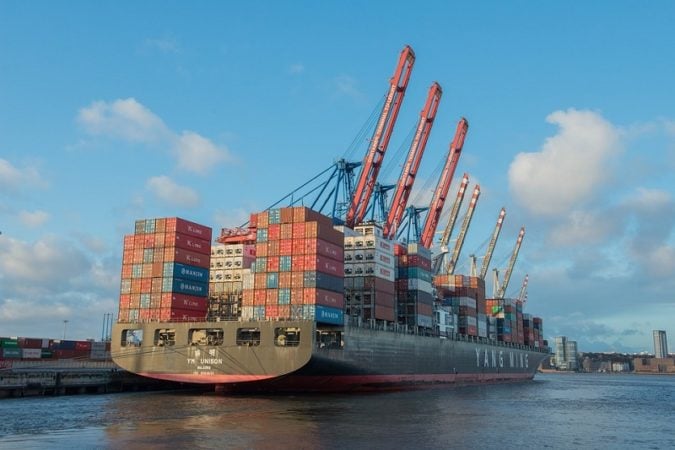 A 20-foot container can hold 33 cubic meters of stuff. Its dimensions are 5.9m x 2.35m x 2.39m (l x w x h). This will hold 10 standard unstacked pallets of packed goods on the floor. This translates to the entire contents of an 80sqm, 1- to 2-bedroom apartment and garage.
A 40-foot container can hold 67 cubic meters of your belongings. Its dimensions are 12.03m x 2.35m x 2.39m (l x w x h). This will hold 22 standard unstacked pallets of packed goods on the floor. This translates to the entire contents of a large, 2- to 3-bedroom apartment and garage.
LCL
LCL stands for Less than a Container Load. It means you need to share a container with someone else.
If you will be shipping stuff that can be contained within an area of 15 cubic meters or less, then your belongings will share a container with another shipper.
The risk that goes along with this is that the other person might not have done everything correctly and their delays may hold up your goods. The upside is that it is cheaper as you pay only for the cubic meters that your goods take up.
Freight Forwarders
If your move to the USA was a movie, the freight forwarder would be the director. These professionals know all the tricks of the trade and can make your shipping experience go smoothly. They help you navigate the entire process from collection at your home, to the ship, and onto the land transportation to the final destination.
They can help shippers save a tonne of money by knowledgeably navigating all taxes and duties involved, and by advising you about the best times and routes. They can deal with the endless paperwork and bureaucracy involved in the process, saving you valuable time and headaches.
In case you use a shipping company, they will get in touch with a freight forwarder on your behalf and take care of the entire shipping processes.
To learn more about freight forwarders, check out the website for FIATA (International Federation of Freight Forwarders Associations).
Container Shipping Prices
The price of container shipping is going to vary widely depending on which port it will be leaving from and landing at. Unfortunately Australia to the USA is one of the most expensive routes.
These factors will influence the price of shipping:
Distance: Adelaide to Long Beach, CA is about 30% more expensive than Sydney to Seattle, WA. Miles travelled is one factor that will influence the cost.
Time of Year: August to October is the expensive peak shipping period. People are relocating during the Northern Hemisphere's summer and things are ramping up for the holiday shopping. January and February have become another peak time because of Chinese New Year. As manufacturers in China shut down over the holiday, importers over-purchase, which causes a capacity crunch.
Destination Port: Be aware of the state-specific import duties and taxes. Ask your shipper which port is best for you and ask what the taxes will be like at all of your options.
Land Cargo Distance: Most people will get a door-to-door service with shipping, and this means the container will come off the ship at the nearest port and then go on a truck or train. The farther the destination is from the port, the higher the bill will be.
It is for all these reasons that we can only give you a vague estimate for shipping from Australia to the USA. Starting costs for a 20-foot container will be at about $3,000 and could be as high as $13,000.
Tip: Save on duties if you are sending second-hand personal effects which you have been using for at least one year before shipping. You might be asked to prove this if your container is inspected.
Shipping Vehicles
Any vehicle sent to the USA must meet stringent safety and environmental standards or it might be sent back at your expense, destroyed, or you will be forced to pay for modifications to make it meet those standards. US governing bodies strongly advise against trying to import cars unless you are sure they meet these standards.
They warn that overseas dealers might lie about the car's eligibility and that the cost and extensiveness of the modifications required to meet US standards is so prohibitive that in most cases it is not worth pursuing.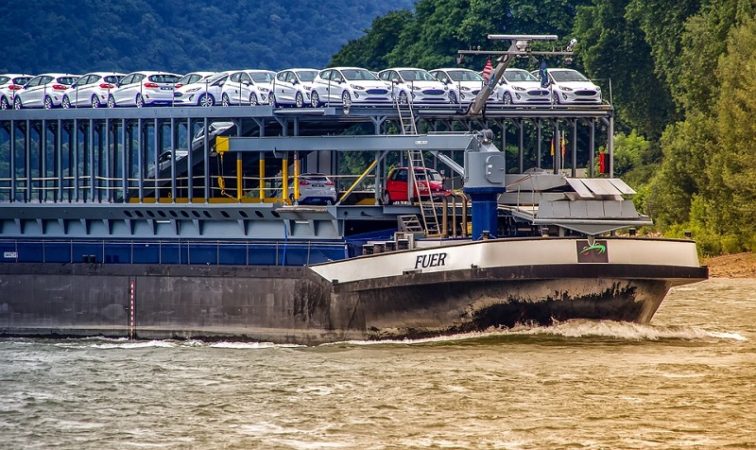 There is a 2.5% duty applicable to all cars imported to the USA unless you fall under certain qualifications such as being a military or US government employee returning home from duty abroad. Other expenses may include the gas-guzzler tax placed on cars with poor fuel efficiency.
If you must import a vehicle to the USA, then it is imperative that you do a lot of research and invest in trustworthy import partners to help with the process.
For a comprehensive guide to these complicated conditions, see this official US government page.
Pet Relocation
If you are moving your home from Australia to the USA, there is a good chance that will include the family pet. The quarantine restrictions for America are actually quite simple and easy to navigate with no physical quarantine time for pets from Australia (as opposed to trying to get your pets back into Australia). Be a good pet parent and take them with you.
You can arrange this yourself as long as you are good at communicating with your airline and your veterinarian, but the process can be made easier with the services of a trusted pet relocation company like Jetpets Australia.
Your domestic pet will need to meet these requirements:
The animal is healthy
It is vaccinated for rabies
It is over six months of age
It has a valid rabies certificate
It has a valid health certificate
Small Packages
When shipping something important and small, choose a company with an easy-to-use website, clear track & trace options, and accountability for the security of your precious items. There are endless logistics and shipping company options online but to be safe, stick with the big guys.
Australia Post
Australia Post is the simplest option — just head to the nearest post office in Australia. Find a location, calculate costs, track packages, and more on their site in the link.

You can talk to them about your options and they have all the forms and packaging. You can pay on the spot and be given the choice of methods. Australia post offers Economy, Standard, Express, and Courier as international postage options.
Price for 20kgs from Sydney to LA:
Courier – AUD $312.70 – 1-2 days
Express – AUD $257.70 – 7-12 days
Standard – AUD $242.70 – 10-15 days
Economy Sea – AUD $221.95 – 2-3 months without tracking
FedEx
FedEx is best for important documents or small packages that need to get somewhere fast. With overnight international shipping guaranteed and delivery times accurate to the exact hour, it is a service you can rely on at a premium price.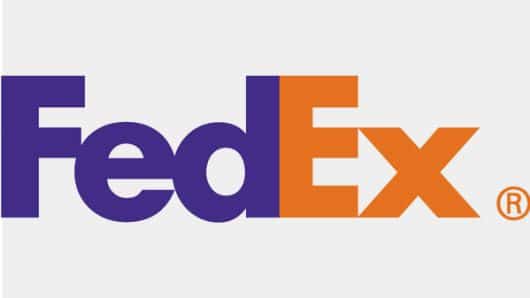 Using their online calculator, we got an instant quote from Sydney to LA for their biggest (25kg) box in under one week for AUD $545.69. To send their smallest envelope of 500g, the same route will cost AUD $77.20.
UPS
UPS is probably not the best or most convenient choice for one-off shippers. Although you can request a quote from their website, they do not have a simple cost calculator like some other sites.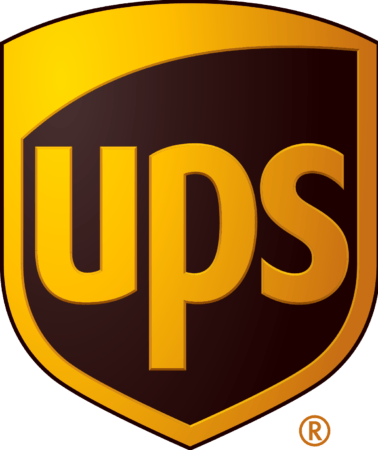 However, if you are a business in Australia then they do offer good prices for regular shippers as well as pick-up services and other advantages. Have a look at their WorldShip-Automated Global Shipping options for streamlined shipping process for regular exporters.
DHL
DHL Australia has a smooth website with the best shipping calculator we could find. It only took seconds to find out that a 20-kg box from Sydney to LA would cost AUD $465.84 and take up to four working days.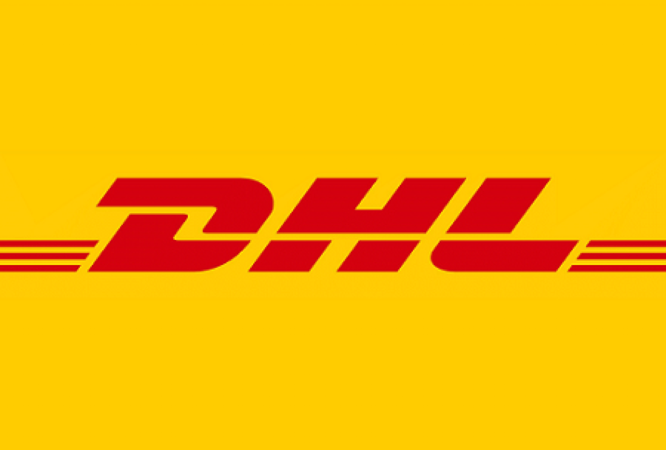 This is a door-to-door service, and you can do it all on their site in no time at all for same-day pickup. They also provide clear and easy-to-understand logistics solutions for Australian businesses.
Restricted Items
Two key websites for you to check before you are ready to ship are the US Customs and Border Protection list of prohibited goods and the Australia Post dangerous and prohibited items list. Some items may not be allowed to be sent out of Australia; similarly, certain things might not be allowed to enter the USA. Be sure to follow the rules of both countries.
All of the usual suspects are on the lists. Don't try sending weapons, explosives, biohazards, cash, live animals, gases, flammable liquids, strong magnets, toxic substances, narcotics, or radioactive things.
If you need to send something that could be dangerous, there are ways to do it, but the requirements are specific to each item, check online and talk to your carrier about the best course of action.
There are also some interesting items that you might not expect to find on the forbidden lists. Dog and cat fur, Children's books printed before 1985, and Kinder Surprise Eggs are not allowed to enter the USA.
Nail varnish, counterfeit goods, chain letters, coral, gambling accessories, and rosewood are also forbidden. It is crucial to do your research to avoid losing your shipment or receiving enormous fines.
US Customs Duties
All products transported into the USA might be liable for duties calculated as a percentage of the item's value. HTS (or HTSUS – Harmonized Tariff Schedule of US) codes are 10-digit codes for tracking the goods being imported.
Every product has its own code which tells the customs officials what tariffs to charge. Your items must be declared to customs officials and must have the correct HTS codes noted on the paperwork. This is something that your freight forwarder can assist with. Here is the site where you can search for the correct HTS codes for your products.
Usually, duty is not charged if the value of the goods is less than US $800. Duties can go up to 40%, but the average is around 5%. Some things are duty-free. As mentioned above, your personal and household effects can be imported to the US without customs duties. Here is more information on customs duties and what is exempt.
Shipping Insurance
Your shipping company or freight forwarder will arrange transit protection insurance coverage for your shipment. If you choose full-pack service with your shipping company they will pack everything and produce the packing list for you, the advantage to this is that you qualify for "All Risk" insurance.
With this coverage, you can check your shipment once it is delivered and file a claim for any broken, damaged, or missing items. If you want to pack your own things to save money and choose the partial-pack and/or self-load options, then you will only be able to purchase "Total Loss" insurance. With this coverage, you can make an insurance claim if your entire shipment is lost. Broken things are not covered.
Common Mistakes
Here's a list of common mistakes when shipping from Australia to the United States.
Underestimating the costs of shipping by not accounting for delays, duties, and taxes
Incurring consequential charges for port storage and container demurrage because of slow response times
Incomplete or incorrect paperwork, undeclared items, or restricted items which incur fees, fines, or delays
Trying to save money by personally handling the process instead of using professionals
Poor communication with carriers and failing to give accurate or timely information
Losing paperwork or receipts needed to complete the shipping process
Now, on to You
We hope that we have been able to give you some confidence in your plan to send goods from Australia to the USA. There is no such thing as too much research in this situation!
Bookmark this guide as a reference to keep you on track throughout all the steps of the process. Follow our tips and check out all the relevant pages we have linked. The overall message we hope to convey is that when you are in doubt, seek help from a professional.
Leverage the expertise of the good folks who have been dealing with these complicated processes for years.