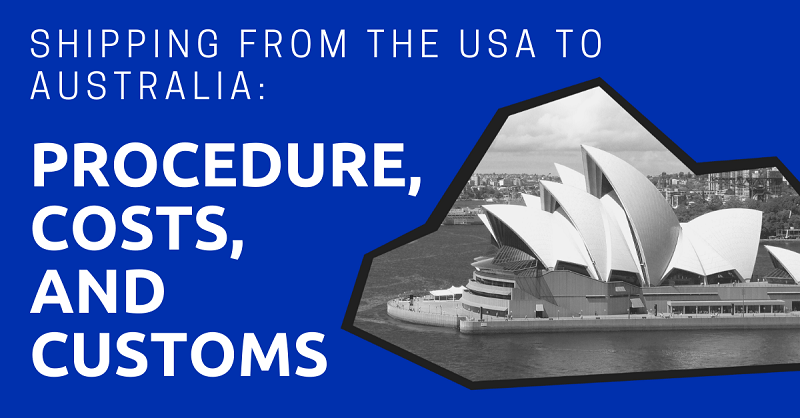 Whether you are preparing to send a small package or move the furnishings and personal effects that fill up an entire house from the USA to Australia, this guide was designed to provide you with the direction to propel you forward.
This is a compilation of tips and tricks from a variety of sources relevant to sending mail, shipping goods, clearing customs and avoiding common mistakes. We will share the most popular shipping companies, available transit options, online tools and industry vernacular.
Gathering all the details necessary for international transport can be labor-intensive, but there is no need to worry. We have done all the research for you. In some cases, you may want to take a deeper dive into the subjects we introduce.
This article will touch on all the important areas for shipping from the USA to Australia so you can prepare the right questions and learn how to get the answers.
In case you want to find the right shipping company to move your household goods to Australia, fill out this form here to get quotes from different shipping companies at once.
This article will take approximately 22 minutes to read. Don't have the time right now? No worries. You can email the ad-free version of the article to yourself and read it later!
Preparing a Package
If you are planning to hire a moving company to ship your household goods, it may be best to arrange for the moving crew to pack your goods rather than do it yourself.
Though some people prefer to do their own packing to save money, that choice runs the risk of damage that is not covered by insurance. The moving company would mark any boxes you packed yourself as PBO (packed by owner) so that it is on record should you file a claim.
For mailing packages, following are general guidelines:
Use double-wall boxes for heavy items.
For fillers inside the box, you can use crumpled newspaper, biodegradable foam peanuts or bubble wrap to prevent contents from moving around.
For fragile items, double-box with three inches of cushioning material in and around the smaller box. Ship fragile items individually.
For odd-shaped items, wrap and tape sharp edges.
Before you seal the package, place inside the package an extra label, business card or letterhead with the shipper's address and phone number as well as the recipient's address and phone number.
If you are reusing old boxes, remove old address labels, and check the box for damages.
Select the right tape to seal your packages. The preferred tape is pressure-sensitive plastic, water-activated paper or water-activated reinforced. Avoid cellophane, duct or masking tape.
Seal packages by taping in an H shape.
FedEx put together a comprehensive brochure with graphics that may serve as a useful reference. Pay particular attention to the proper handling of hazardous products, lithium batteries and dry ice.
Paperwork
Sending mail to Australia requires a Customs Declaration form in most cases. The exception is first class international letter-size and flat-size packages that are under 16 ounces and contain documents not subject to customs duties.
Generally, shipping companies will advise you of any forms needed specific to your shipment and will offer assistance should you need support in completing them.
The United States Postal Service (USPS) has five main categories of international mail: Global Express Guaranteed, Priority Mail Express International, Priority Mail International, First-Class Mail International and First-Class Package International Service. International mail requires United States Postal Service (PS) Form 2976 with the exception of Global Express Guaranteed, which requires PS Form 6182.
If you are using USPS, you can complete the customs form online using the USPS customs form tool. If you prefer to go to the post office to send your package, complete Form PS 2976-R, and present it with your package to the clerk who will then create a label for you.
There is more information about the customs process below.
Writing Australian Addresses
To avoid delays in your package or shipment delivery, ensure the address is written in the standard format for Australia. If you are accustomed to the USA format, this should be fairly easy because the styles are similar. Following is an Australian address example provided by Parcel Monkey:
Mrs. Smith
98 Shirley Street
PIMPAMA QLD 4209
AUSTRALIA
Remember to add the country name on the bottom line of the address. If Mrs. Smith was living in apartment number 17, the street address would read as follows: 17/98 Shirley Street.
Notice another dissimilarity between Australia and the USA. Unlike the USA, where a comma is placed between the city and state, there is no comma between the Australian city and state/territory.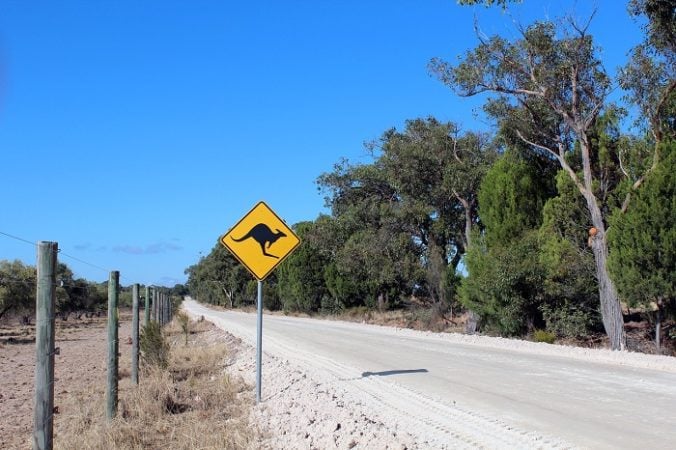 In the example above, QLD stands for Queensland. Below is a list of states/territories and the relative abbreviation for each, which needs to be included in the address:
Queensland: QLD.
New South Wales: NSW.
Australian Capital Territory: ACT.
Victoria: VIC.
Tasmania: TAS.
Northern Territory: NT.
South Australia: SA.
Western Australia: WA.
Some carriers impose restrictions on mail sent to a Post Office (PO) box. But if you need to send something to a PO box and have cleared it with the carrier, follow the same configuration that you would in the USA minus the commas, as shown in this example:
Mrs. Smith
ABC Company
PO Box 123
North Sydney NSW 2000
AUSTRALIA
Exercise care with handwriting. If it is illegible, there is a risk the mail will be delayed or not delivered at all.
Bulk Shipping
Bulk shipping is transporting a large amount of goods by loading them into containers. Container options are explained below.
The cost of large shipments from the USA to Australia varies with distance, volume and other variables. For example, bulky items that require special packaging or crating will increase the cost. Most shipments into Australia are by sea, and to accommodate that, there are multiple ports of entry, including Brisbane, Fremantle, Melbourne, Sydney and Townsville.
Following are ballpark figures to ship goods by sea from New York, USA to Sydney, Australia, shown here in US dollars. Insurance, taxes and duties are excluded.
40-foot fully loaded container: $3,480 to $3,846.
20-foot fully loaded container: $2,958 to $3,269.
If you are looking for comparison quotes for your move to Australia, you can start by filling out this form on our international shipping page.
Container Shipping
For overseas shipping, the shipping company will load and transport your household effects into a steel container. Standard container sizes are 20 feet long and 40 feet long. Typically, an individual or a couple will use a 20-foot container, and a family will use a 40-foot container. But not everyone will have a shipment large enough to fill either one. The terminology used to describe the two modes of shipping are:
LCL = Less than container load.
FCL = Full container load.
LCL
LCL is the mode of shipping household goods when a full container is not necessary. Since it is not cost effective for the mover to ship a partially full container, your goods will remain in the port until combined with other shipments to fill up the space. Therefore, it is reasonable to expect that it will take you longer to receive your goods at destination than if you had a full load. However, you only pay for the section of the container you fill.
FCL
When a family moves the contents of a house, there may be enough inventory to fill up an entire container. Although you will pay more than for LCL, the container would not be shared, and the delivery window should be more predictable.
Freight Forwarder
A freight forwarder is an organization that arranges shipments for people transporting their goods, or companies sending products to customers. The role of a freight forwarder is to reduce cost and manage the logistics by serving as an intermediary between the shipper, which is you, and the shipping company.
Freight forwarders are not responsible for moving the shipment but rather for the coordination of ocean, road or air transport. They do this by leveraging relationships built with carriers to negotiate the optimum price point, taking into account speed, expense and dependability.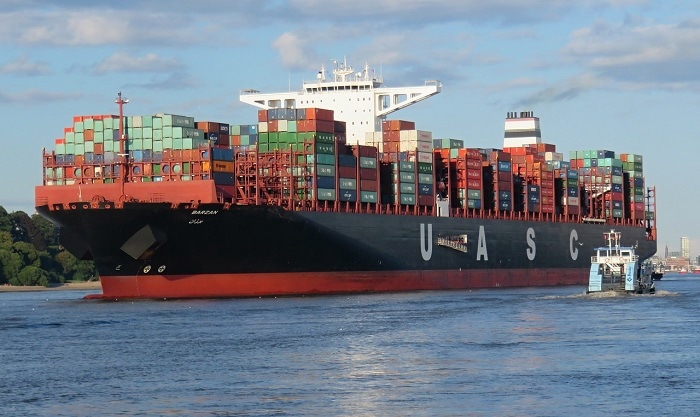 The freight forwarder calculates shipping costs either by gross weight or the dimensions of the package, whichever is more favorable to the shipping company. For example, feathers are lightweight, so the charge would be based on dimensions rather than the real weight of the package.
The benefit of working with a freight forwarder is to relieve you of the burden of orchestrating the complexities and intricate details inherent in international shipping.
To begin your search for a freight forwarder, tap into the resources available on the Australian Trade and Investment Commission website.
Shipping Time
Several factors influence the shipment time from the USA to Australia. Expect an air freight shipment to take about five to 10 working days. The estimated time to ship a fully loaded cargo container is approximately two to three weeks, not including customs clearance. In addition to the mode of transport, the transit time will be impacted by your final destination, customs preparation, container type (if by sea), contents and the departure location.
To check the package shipping times from different cities in the U.S., try this online calculator. Type your zip code for a comparison of shipping times across carriers.
See below for transit times estimated across the services offered by the most commonly used shipping companies.
Shipping Small Items
Small items can be shipped by air. The actual cost will vary based on distance, weight and other variables. As a rough estimate, an air shipment weighing 250 kilograms (about 551 pounds) from New York, USA to Sydney, Australia would cost about $2,160 to $2,388.
Following is a glance at cost estimates for services offered by the most popular shipping companies:
USPS Priority Mail Express International: $47.
USPS Priority Mail International: $33.
USPS First-Class International Service: $15.
FedEx International Priority: $71.
FedEx International Economy: $64.
UPS Worldwide Expedited: $72.
UPS Worldwide Saver: $63.
DHL: International Express: $65.
United States Postal Service (USPS)
If your package is very small, the United States Postal Service (USPS) is a cost-effective option. This lists each USPS service with the maximum package weight allowed from the USA to Australia:
Global Express Guaranteed: 70 pounds.
Priority Mail Express International: 66 pounds.
Priority Mail International: 66 pounds.
First-Class Mail International: 3.5 ounces for letters and under 16 ounces for large envelopes.
First-Class Package International Service: 4 pounds.
Following are the international shipping times for USPS services in order of the most expensive to the least expensive:
Global Express Guaranteed: one to three business days.
Priority Mail Express International: three to five business days.
Priority Mail International: six to 10 business days.
First-Class Package International Service: varies by destination.
FedEx
Here are the FedEx international shipping service options and associated delivery time ranges from the USA to Asia:
International Priority Freight (individual items and bulk packages): one to three business days
International Priority Direct Distribution (bulk shipments): two to four business days
With Priority Direct Distribution, you have the option to send the shipment to multiple addresses within the country or territory. Customs clearance treats all shipments as one unit. If you are looking for a local service once you arrive in Australia, FedEx International Priority delivers within Asia and from Asia to any other country.
Complete your shipment details on FedEx to get a quote. Inquire with FedEx for actual shipping times.
UPS
UPS ships packages as well as air and ocean freight. Below are the UPS international package shipping service options and estimated delivery time ranges from the USA to Asia:
Worldwide Express Plus: two or three business days.
Worldwide Express: two or three business days.
Worldwide Saver: two or three business days.
Worldwide Expedited: four or five business days.
UPS offers a web shipping tool to guide you through the steps.
DHL
A package sent via DHL International Express should take about three to six business days. DHL also offers several air freight and ocean freight international shipping options with reasonable turnaround times plus tracking.
If you are looking for a local mover to move road freight within Asia, DHL can help with that as well.
Australia Customs
Declaring goods to Customs in Australia would be performed by either you (as the owner or importer), your freight forwarder or a licensed customs broker acting on your behalf.
The Australian Border Force encourages first-time and infrequent importers to benefit from the services of a licensed customs broker who would be charged with managing the customs clearance process.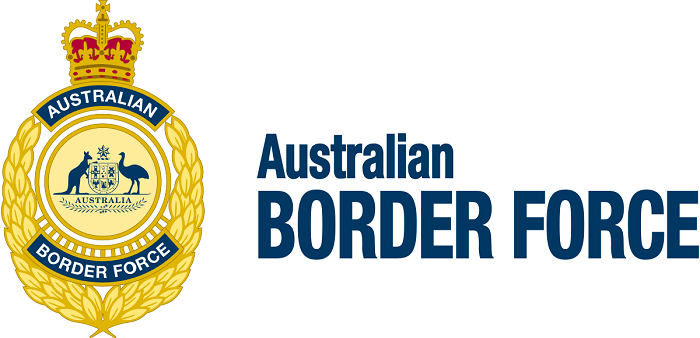 Import declaration forms, known as N10 forms, include the international mail and the sea or air cargo forms. The customs broker would typically file these forms electronically through the Integrated Cargo System (ICS). There is a third form, Warehouse Declaration (N20), for goods that will be moved into a customs licensed warehouse.
Restricted Items
The Australian government prohibits specific goods from import and export. Some of these items may be allowed if the government grants you written permission. Other items are absolutely prohibited under any circumstances. If you attempt to import or export regulated effects without the proper permission, the Australian government reserves the right to seize them and impose penalties of up to AU$525,000 or 10 years of imprisonment, or both.
The restricted articles include:
Breeds of dogs deemed to be dangerous.
Certain plants, such as tobacco leaf.
Asbestos.
Pornography.
Firearms and firearm parts.
Explosives.
Hazardous materials, such as hazardous waste.
Weapons.
Nuclear and radioactive material.
Any substances that pose a security risk.
Visit the Australian Border Force website to view the extensive list of products and the associated limitations.
Shipping Insurance for a Household Goods Move
Once you select a shipping company to move your household goods, the company will help you set up insurance coverage for your shipment, sometimes known as transit protection.
The insurance cost and coverage available varies with your choice of packing service, either full or partial pack.
Full-pack service means that the moving crew will perform all the packing and wrapping. They will label all the cartons and keep a detailed inventory list. With the full-pack service, you are eligible for all-risk insurance. With this insurance, you can file a claim for individual pieces damaged in transit.
Partial-pack service means that you pack your own goods. The movers may provide the cartons. On the packing day scheduled, the crew will wrap the furniture and load your goods into the shipping container. This type of packing qualifies you for total loss insurance, meaning that the insurance company will accept the claim only if the entire shipment is lost; for example, if the loading truck catches fire on the way to the port. Any claim for damage to individual items will not be honored.
In either case, avoid packing valuables, such as money, jewelry or furs. Carry these items with you when you travel to your destination.
Cost of Shipping Insurance
First, inquire if the moving company offers basic coverage at no cost. It would likely be minimal coverage; for example, 60 cents per article, but you may be comfortable with that, depending on the value of your belongings. If you are going to purchase coverage, there are generally two options to consider: lump sum valuation and itemized valued inventory.
A lump sum valuation is used when the value of the shipment will be based on weight. The industry standard in the USA is $12 per pound. The moving company can help you estimate the weight. If your shipment is 6000 pounds, for example, the value of your shipment would be $72,000 ($12 x 6000 pounds). The premium will vary with the mover, but for this example, we will use 1% of the total value. That brings your premium to $720 ($72,000 x 1%).
An itemized valued inventory is when you determine the value of your household goods. This is a more labor-intensive approach as you have to go through your possessions, but if you find that you have more than $72,000 worth of personal effects, this may be the better option for you.
The moving company has the right to set a limit on their liability. The standard cap is $1,500 for any one item, pair or set. They may allow you to purchase additional coverage if your effects include such items. In that case, declare your valuables upfront by completing and submitting an itemized high-value inventory form. Otherwise, in the event you file a claim, your settlement will be limited. Even if you choose the lump sum valuation, you should complete this form if applicable.
VAT
Value added tax (VAT) is a sales tax. In Australia, the tax is applied even to raw materials. This is different from the sales tax in the USA, which is charged only to the end consumer.
Merchants must collect and transfer the VAT to the revenue department of the Australian government. VAT is applicable to the procurement of most goods and services. Personal household goods are VAT excluded.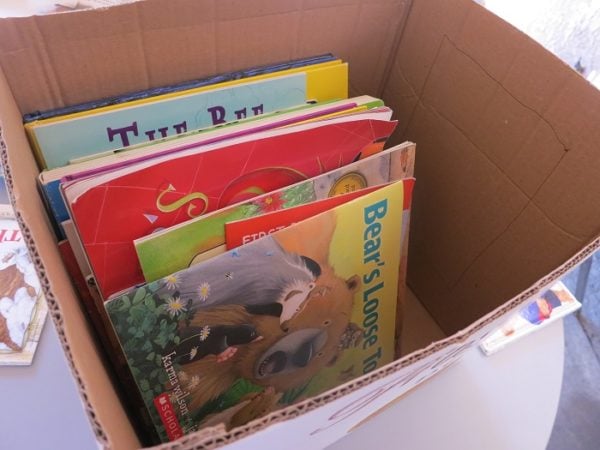 The 2020 VAT in Australia is 10.00%. According to World Tax Rates, this is one of the lowest VAT rates around the globe.
Duty and GST
A custom duty is a tax on imports and exports that is levied by the government. The duty is payable for most imported goods, although the government does make some concessions.
The duty rate is generally 5% of the value of the goods, but this is variable depending on the type of item. When the duty is calculated, the value will be based on Australian currency.
In addition to duties, you are also responsible for a goods and services tax, known as GST, which is 10% of the value of the tax importation. Tax importation value is comprised of the following:
Customs value (CV) of imported goods.
Cost to transport the goods to Australia.
Insurance cost.
Duty payable.
Wine equalization tax (WET); applicable if importing wine.
This online calculator may be helpful in estimating your total cost after freight, insurance, duty and GST. The calculator assumes a rate of 5% for duties.
All charges must be paid before Australian Customs will clear and release the shipment. In case it's a bulk shipping, your shipper should handle a custom duty on your behalf.
Duties and taxes are imposed on each individual item with a value over AU$1,000. If your goods are initially moved into storage at a customs licensed warehouse, duties and taxes are not due until the items are transported out. The terminology Customs Control uses is "into the commerce of Australia (home consumption)". The exception is tobacco. Duty and taxes are due and payable for tobacco at the border whether or not it is headed into storage.
Common Mistakes
Following are examples of mistakes people tend to make when shipping their goods from the USA to Australia:
Scheduling the move before completing the immigration process. Be sure you have your visa in hand when the goods arrive in Australia.
Attempting to ship prohibited items.
Forgetting to budget for taxes, duties, VAT and GST.
Not taking advantage of tracking tools to monitor the shipment or package.
Trying to manage the customs process independently rather than working with a licensed customs broker.
Incorrectly completing mailing addresses and documents.
Failing to retain copies of all documents.
Being slow to respond to the shipping company when time-sensitive information or documents are requested.
Being mindful of these common missteps can help you stay aware of the pitfalls and avoid them.
Now, on to You
This guide was developed to address questions many people have about mailing packages or moving their belongings from the USA to Australia. No two shipments are exactly alike, so you may come across matters not addressed here.
Your shipper should be able to support you with any questions or concerns you may have along the way.