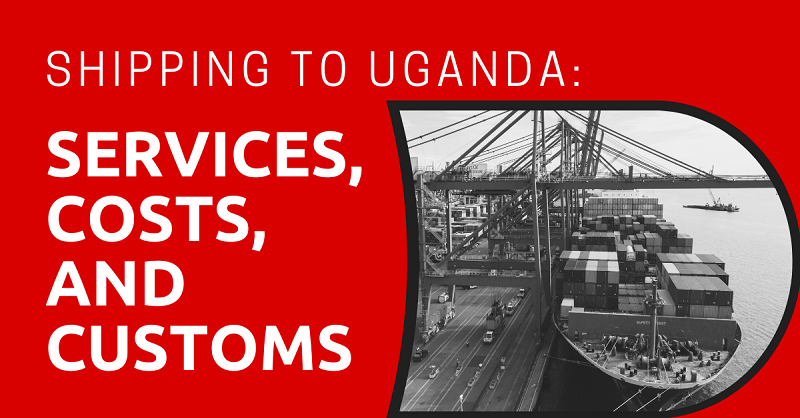 When relocating to Uganda, shipping is an important consideration. You must consider how long you plan to stay and whether it is worth the expense of having your stuff moved around the world to your new home or put into storage instead.
There's often a balance to be struck between cost and convenience, and you may find that your plans change once you arrive.
Shipping goods to Uganda, and East Africa generally, carries additional challenges. You may hear horror stories of containers held up for long periods, with ever mounting charges. However, with a little planning and foreknowledge, it needn't be an expensive nightmare.
This article will take approximately 14 minutes to read. Don't have the time right now? No worries. You can email the ad-free version of the article to yourself and read it later!
What You Should Bring
As a developing, mainly agricultural country, Uganda has relatively little manufacturing, particularly of electronic and electrical goods. Despite this, imported items are subject to high duties, and therefore can be expensive.
It's a good idea to bring essential electronics and kitchen gadgets with you. Bear in mind though that they will also be inspected by customs, and follow our tips below to avoid extra fees. Electric outlets are British-style "G" sockets, with three rectangular holes, and voltage is in the higher range of 220V – 240V. This means if you're coming from North America or Japan you will probably need adapters.
Clothing is also mostly imported. Shopping options are very limited: not only designer clothes, but even basics can be hard to get hold of. Many less well off Ugandans wear imported second hand clothes, and women's fashion in particular can seem dated by western standards.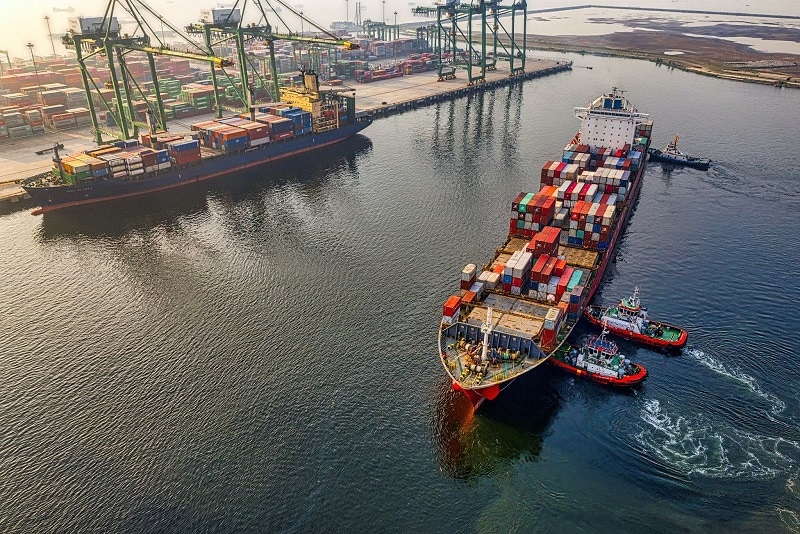 Handmade dresses from colorful local fabrics and made to measure suits are affordable, but overall it's advisable to come well supplied with clothes, for a warm but often very wet climate. A good pair of walking shoes is essential.
Learn More: Moving to Uganda Overview a Guide for Expats
Before You Ship
The first decision you need to make is how to transport your goods. The main options available are air freight or by sea. It's worth considering carrying as much as you can with you, particularly valuable or very personal items: as explained below, the loss of some items is almost inevitable unless they are under your supervision.
Paying for extra baggage may be a more cost effective way of importing your precious belongings than shipping them. Bear in mind, though, that they will still be subject to customs inspections and duty. All the advice about customs below applies to personal luggage as much as to shipped goods.
Air or Sea
The main difference between shipping by air and sea is that air freight is quicker but considerably more expensive.
The minimum volume for sea freight is half a 20 foot (6 meter) container, so if you only have a few items, air may still be the cheaper option. A typical cost from the UK to Uganda is around GBP 4 per kilogram, plus handling charges, with a minimum total of GBP 300. Note though that this does not include customs and storage charges, which can be considerable (see below). Rates from the US will be around USD 8 per pound.
Goods shipped by sea can take weeks or (more often) months to arrive, so don't use this method for anything you're likely to need soon after arrival. This generally works better for large shipments, as you'll need to fill half a container to get best value for money. (You may be able to find a company which sells space in a consolidated container by the cubic foot or meter, but this can add further delays to an already lengthy process.) Shipping a 20 foot container to Mombasa in Kenya (the nearest sea port) will cost in the region of USD 1000 from the eastern United States, USD 2500 from the western US, and GBP 1700 from the UK.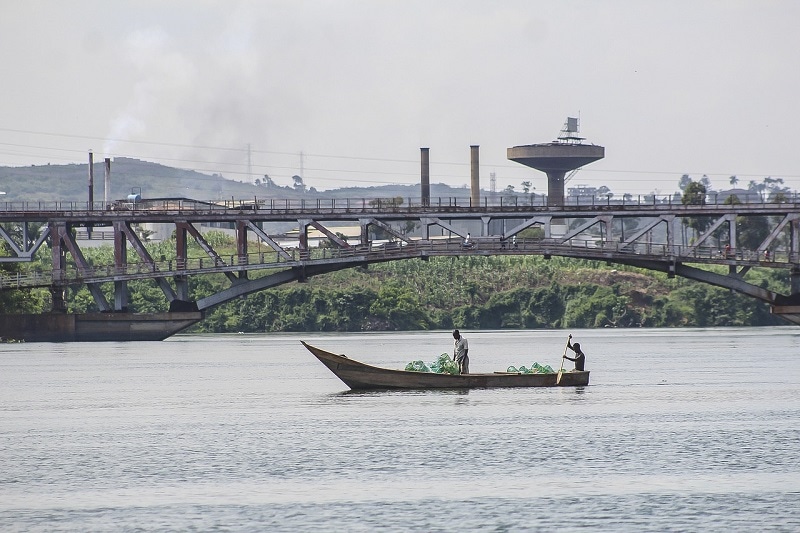 Whichever route you choose, you'll need a Tax Identification Number (TIN) to get your belongings out of customs, so make sure the Bill of Lading or Waybill has the name of someone with a Ugandan work permit. If you're sending belongings in advance of your arrival, you'll need to ask your employers for a name you can use for somebody with a TIN. It's very unwise to arrive in Uganda on a tourist visa in the hope of getting a work permit later.
Check who will be responsible for paying additional charges, as it's certain these will accrue. Find out also who your shipping company plans to use as clearing agent: see Dealing With Customs below, for why this is important.
Getting Customs Valuations
However you are transporting your belongings – whether by sea, air, or in your luggage – it is strongly recommended that you have a complete, detailed list of everything you're bringing, and a valuation with evidence.
A thorough inventory can help you challenge when items go missing, and if you have evidenced valuations, this will make it less easy for Customs to apply arbitrary and inflated prices to your belongings and tax you accordingly. If you're moving your whole household this might seem like a tedious, time consuming task; but it will save you time, money and heartache later.
Shipping Insurance
Since July 1 2022, it has been mandatory to insure goods imported to Uganda with a local insurance company. This is mixed news for expats. On the positive side, dealing with international companies can be difficult if you need to make a claim, as disorganized and arbitrary local systems make it hard to establish liability.
However, this does mean you have to identify a reliable local insurer and make arrangements with them before arrival. Doing business online is still in its early days in Uganda, and finalizing a deal often involves lengthy and unhurried phone calls. If possible, make these arrangements through your Ugandan employer.
There's nothing to stop you also taking out insurance with a company in your home country. It's important you have adequate coverage in the event of the ship sinking or (more likely) losing cargo overboard. However breakages and pilfering after arrival in east Africa may be hard to get compensation for, and paying a large premium for this may not be worthwhile.
Shipping by Air
Which air freight company you use depends largely on where you are shipping from. Prices are generally charged by weight (per kilogram), plus a handling fee, and most companies have a minimum weight they are prepared to deal with.
Whatever your final destination in Uganda, your goods are likely to arrive at Entebbe Airport, as it's the country's only international airport — a new one is under construction at Hoima but the anticipated completion date of December 2023 may be subject to revision.
Bear in mind that well-known global brands are often represented in Uganda by a local agent, which is not meaningfully accountable to the parent company.
An example of a reputable international courier brand using untrustworthy local shipping agents was seen first hand by this writer. Many possessions were missing or damaged, an entire box was completely lost.
Boxes are piled up haphazardly with no regard for their contents, many showing signs of having been left for weeks or months. There is no system to record what has arrived and where it might be found, and exorbitant, seemingly arbitrary charges are applied for release.
Shipping by Sea
Uganda is landlocked, so sea freight arrives at either Dar es Salaam in Tanzania, or more commonly in Mombasa, Kenya.
Unfortunately, delays and additional charges are a common problem. In this Economist article they explain that bureaucracy and lack of options are to blame for shipping problems:
"Arguments over the valuations of products or the tariffs applicable can last for weeks. Neither the authorities nor port operators have much incentive to speed things up, because users generally have few alternatives, and are often paying for storage while they wait."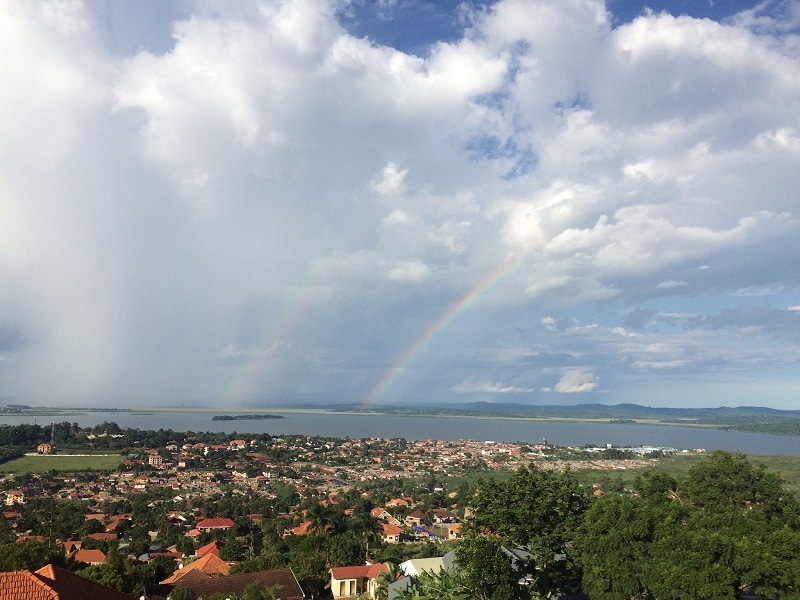 When planning your shipment, bear in mind that the time quoted is usually just the time at sea. The time at port, an overland journey to Kampala, and time in storage before you receive it could add days or weeks to the estimated journey time.
Because of shipping challenges, it is vitally important to make sure your shipping company is experienced and knowledgeable. Many companies offering worldwide services often just copy and paste information into pages for different countries, some offering completely false information.
Don't trust good looking websites, speak to real people and ask specific questions about exact timing, how they will handle customs, what extra charges commonly are, and where their logistics centers are.
We recommend that you use an import company based in Uganda to arrange your move. Their prices may seem expensive compared to companies in your country of departure, but costs can mount rapidly if something goes wrong, so it's worth paying extra for local knowledge.
Your employer or educational institution in Uganda may be able to recommend a reliable company; This writer has personally had good experiences with Salabed, who have an office in the UK.
Dealing With Customs
To import goods into Uganda, even personal belongings, you will need a Tax Identification Number (TIN), which should be issued when you get your work permit. The name linked to the TIN must be the same as the name on the Bill of Lading or Waybill.
Get a Clearing Agent
You will need to log onto the website of the Uganda Revenue Authority (URA) in order to activate your TIN and appoint a clearing agent. This can be done before your shipment arrives, so don't waste any time in case there are problems which need to be sorted out. Clearing agent appointments last up to three months, but are easily renewed if necessary.
The choice of clearing agent is vital. Make sure the recommended agent is not part of the same organization as the shipping line and storage company, as is often the case. Shipping includes nine days' free storage, after which charges will start to accrue.
You may find yourself in a position where neither shipping line nor clearing agent has any incentive to resolve problems, because they are also collecting hefty storage charges from you while your belongings are in limbo.
A list of registered clearing agents can be found here, although we advise you to seek a recommendation from a source you trust, as we are unable to endorse any of these companies individually: https://ugwire.com/ura-clearing-agents/
The process for clearing customs is complex and opaque. Each step can take days, usually just waiting for the relevant person to turn their attention to it. The laid back pace of life in East Africa, sometimes endearing, can be infuriating when you are being charged on a daily basis.
Once your goods have arrived in Kampala, you may be invited for an interview: your agent may represent you, but if you are asked to attend in person it's better to do so than to risk further delays.
Documents Needed
You'll need the following documents for customs clearance:
Passport
Visa
Bill of Lading / Air Waybill / Through Bill of Lading
Work Permit
Immigration Permit & Residence Permit
Certificate of Change of Residence
Tax ID
Valued Inventory- in English, with serial numbers for electrical items, signed & dated in triplicate
Original invoices for all new items less than six months old
Original invoices for all electrical appliances and audio equipment
Letter from Ugandan employer, confirming work contract in Uganda
Duty & Tax Types on Shipped Goods
In theory, no duty should be charged on personal belongings and household items over 1 year old.
In practice, the decision is entirely at the discretion of the customs officer, with no recourse if you disagree with them.
Duty is charged at 25 percent of the valuation, plus Value Added Tax (VAT) of 18 percent, a withholding tax of 15 percent and an infrastructure levy of 1.5 percent.
It's interesting to note that in the example given on the URA's webpage explaining how valuation works, the final charge comes to more than the value of the car being imported.
Only one of each type of item is exempted: for example, if you have two TVs, one will be subject to import duty.
"Consumables" such as food, drink and perfume are charged at the full rate, except for the usual duty free allowance.
Home computers are also not considered household goods, although a laptop in your luggage is unlikely to attract the attention of customs.
You may also be charged for Pre-Export Verification of Conformity to Standards (PVOC). The purpose of this is to ensure that substandard goods are not imported into Uganda. If so you will be charged for the inspection as well as a surcharge for any goods deemed not to meet the required quality. These charges should not be applied to household goods, and it's worth trying to argue your case.
Delivery to Your Door
Once you've finally got your belongings released by customs, all that remains is to get it delivered to your door. For furniture or bulky items, a final challenge remains.
Many clearing agents are also forwarding agents and will arrange your delivery. However you may find unexpected additional charges accruing. Uganda is a highland country, and its roads are often in very poor condition. Kampala in particular is a very hilly city, with many steep, narrow, potholed roads even in well-off areas. Fees can be charged for difficult access, and it's worth checking whether your accommodation is accessible at all for delivery trucks. Make sure you're clear what extra costs might be involved.
Now, on to You
If you've read through all this, moving to Uganda might seem a daunting task. All too often employers don't warn prospective employees about these issues for fear of putting them off accepting a post. However, it's better to be aware of the worst that can happen, and take steps to prevent it.
Careful preparation can avert most of the problems, and knowing these are regular occurrences might help alleviate frustration. Officials exercise considerable discretion, and will sometimes use it in your favor when approached with patience and good humor.
Overall, when shipping to Uganda, it's wise to allow more time than you might expect, and a larger budget than might at first seem necessary. Once you're settled, the relaxed pace of life can be a source of enjoyment, not annoyance.