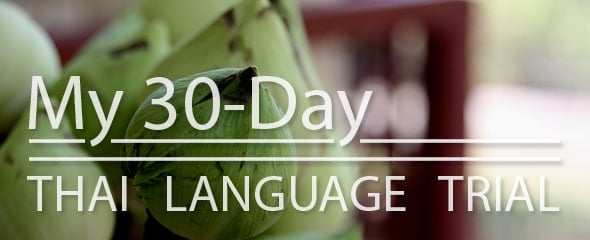 Week two of my 30 day Thai language trial…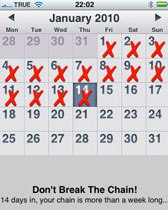 The more I note the lack of sleep in the weekly reviews of my trial, the more I am getting pissed off.
Insomnia has been a part of my life since my toddler days and I usually work around it. I ignore it if I can. Sometimes I back off from plans. Sometimes I soldier on shagged out. Sometimes I howl at the frustration of it all.
Today, while writing this out, I'm in full howl mode.
Because now that I really really want to ramp up my Thai, it is coming to me just how invasive this lack of sleeping is.
I guess that is what happens when something has been a part of your life for a long time. Until you force yourself to face it, you try and pretend that it does not exist. And yeah. I do know how insane that sounds.
If you have never suffered from insomnia, please let me try and explain…
Insomnia is a lot like a bad internet connection. You have work to do. You have deadline. But until that connection works, you are totally stuffed. You are left clicking CONNECT! CONNECT! CONNECT! It sucks. Totally. But if you live where the connection is always bad, you deal. Because you have to.
Ok. I'm done ranting.
New language learning stuff…
A new addition to my language learning / sleep inducing arsenal are the Creative Aurvana in-ear performance earphones.
The earbuds to my iPod/iPhone earphones were in tatters, and since Thailand is not big on keeping parts in stock (and I was desperate) Aurvana was chosen from my local iStore. I wore the earplugs Thursday night and getting to sleep was a breeze. Friday was not as successful, but you can't blame external happenings on earplugs (the bed was restless).
If you are interested, please note that the Aurvana earplugs are miserable for walking. I took them to Central on Friday and the cord noise was awful. No matter, being stationary is what I need them for.
The earbuds fit so snug, they block out the TV and most sharp noises that tend to irritate. When I compared Aurvana with the JVC HANC250 (high-grade noise canceling headphones), I'd say they come pretty close.
The earphones are small, so there is no additional noise found with large headphones brushing against whatever (sofa pillows, cord, etc).
Note: If they had been available, I would have gone for the Zen Aurvana (active noise canceling) version instead.
Friday, January 8 (day eight)…
Goal: For one hour minimum, listen, read, and repeat.
I was more relaxed on Friday. I am guessing it is because I learned a fairly useful lesson last week. That if I do not get to my studies right away, I will. Eventually. I am committed.
Needing to spend my morning running about the city, I settled into typing conversations in the afternoon. In the evening I listened, read, and repeated Thai conversations.
Saturday, January 9 (day nine)…
Goal: For one hour minimum, listen, read, and repeat.
Face it. I have not been awake enough to go straight to my original goal of studying before emails. But to keep ahead of the game, I started typing future conversations instead. This also gets a fair bit of listening in because I am finding mistakes in my Thai materials = the need to listen over and over again. Typing, and then reading while I listen to the audio, catches these mistakes. It also ties the written Thai in with the audio.
On and off, Saturday was spent getting my Thai materials just so.
As the days go on, I find myself leaving my set objectives – listen, read, and repeat – to the end of the night. I am a bit worried that it won't be conducive for learning Thai as I am not a night person. But. Shrug. I am not always a morning person either.
Sunday, January 10 (day ten)…
Goal: For one hour minimum, listen, read, and repeat.
Throughout the day on Sunday I typed, listened, and read. Even though my studies were spread out, it was a productive day.
Monday, January 11 (day eleven)…
Goal: For one hour minimum, listen, read, and repeat.
After playing around with Luca's method for almost two weeks, I decided to switch around my materials. Sort of like, midstream, I know. The reason? Because the audio files I am using do not have smooth conversations that jig with me. They are a compilation of this and that, so there is not enough flow. And I want flow.
I started my morning by translating six chosen Thai conversations into English (this included listening, typing, and reading). In the afternoon I had a two hour Thai lesson. I closed down the evening by running through three of the six conversations. I'm on a roll.
Suggested materials: Luca uses Assimil (btw – the Thai audio is great). But you can use pretty much any Thai conversations from course materials. Just be sure to pick conversations that suit your level, and especially your temperament (something I discovered these past weeks). If your audio comes with a mix (English, conversations, and exercises), using Audacity, just copy what you need to create a dedicated audio.
Tuesday, January 12 (day twelve)…
Goal: For one hour minimum, listen, read, and repeat.
I'm finally getting into stride on my daily lessons. No, my sleep has not improved, just… softened (the sure sign of resignation… mine).
Instead of forcing myself to study for a set length of time, I study for a long as I feel like. As long as it is fun, interesting, and chuffable. If I have do not have at least an hour clocked during the day, I make up the time in the evening.
Just a couple of days ago I believed that my brain was not geared to study at night. But now I know that I was sooooooooooooooo wrong. It's nice being wrong.
In the morning I tidied up the six dialogues (adding notes on colloquial and idiomatic Thai, formatting, etc). I then practiced for awhile. In the evening I listened some more. And instead of praying for sports to come on, I watched TV and practiced handwriting conversations by memory. Yeah, I confess. I did peek! The act of doing something without a computer was a nice change.
About my writing… My handwriting in English can be horrid (and sometimes surprises me, but mostly not) so I am not expecting my writing in Thai script to be any less messy. When I learned how to write Thai script last year, I adjusted the free style from Reading Thai is Fun by James Neal. I went this route because the precise writing demanded by Thai teachers cramps my hands. Besides, my aim during the 30 days is to tidy up my freestyle but not make a big deal over it. The spelling is the key.
Now, about my spelling… it is cacca in both English and Thai. I depend on spell checkers for English but I'm making an effort for Thai. For now.
Wednesday, January 13 (day thirteen)…
Goal: For one hour minimum, listen, read, and repeat. Translate the second Thai dialogue into English.
Wednesday is the maid's day. I call it the maid's day (possessive) because she takes control of my life for this one day. Gung loves to send me out grocery shopping, even though I try to resist (I hate shopping and will often wait until my fridge is naked before going at it again).
There are even items that Gung now gets herself. Sigh. WHERE are my women shopping genes?
All through the morning Gung will come waggling items at me, telling me how many we need and when. Around nine or ten I sometimes give in, and off I go.
Both my iPod and iPhone are loaded down with Thai lessons, but I forgot to take either on my shopping excursion. My bad. To make up for it, while pretending to nap in the afternoon I listened to Thai conversations recorded with mellow music. It was restful to drift in and out while hearing soft snippets of Thai in and out both ears. It also masked the sound of the vacuum cleaner.
I revamped my materials so I'm back to translating a new dialogue one. For some reason, it going faster this round. Using smoother materials is my guess.
Thursday, January 14 (day fourteen)…
Goal: Review.
Today I went through the three new lessons. A full hour straight through. The reason? I slept last night and the night before too. YEAH! Hopefully there will be no more putting the salt and pepper in the fridge and the house keys in the dishwasher. Hopefully, there will be no more forgetting my iPod on outings. Hopefully, my brain will soak in lessons easier.
Personal observation: When I am overtired, I make a lot of mistakes translating Thai. Sometimes I am hours into using the wrong bits before I notice. Using Luca's method, I am catching the mistakes earlier. I am reinforcing the correct information from the start.
Tips from week two…
TIP 1: When you are first getting used to a dialogue, drag it into iTunes and loop it. That way, you can lean back, close your eyes, and just listen. You can also print out the dialogue to read along with iTunes. I started reading along on my computer, but when the page needs to scroll I lose my place. I study three dialogues at a time this way. If I am really tired, I will listen to one dialogue on its own.
TIP 2: If you come across a dialogue with a sentence that is too difficult for you (too long, too fast), pull the audio into Audacity. Then select just that one sentence and keep hitting the green arrow to repeat. You can also zoom into the dialogue and select a smaller area. Slowing down the speed is also possible (effect >> change speed >> percentage change). Audacity is great for parroting tones too. Select your word or sentence, hit the green button, and say the dialogue at the same time. Keep hitting that green button. Like Shadowing, your ears will pick up where your tones are wrong (especially if you use decent earphones/earbuds).
TIP 3: To practice translating the dialogue into English, drag it into iTunes and loop it. With your eyes closed, translate into English as it goes.
My 30 day Thai language trial…
Ah, before I forget. If you are reading about my 30 day trial for the first time, please visit these posts: