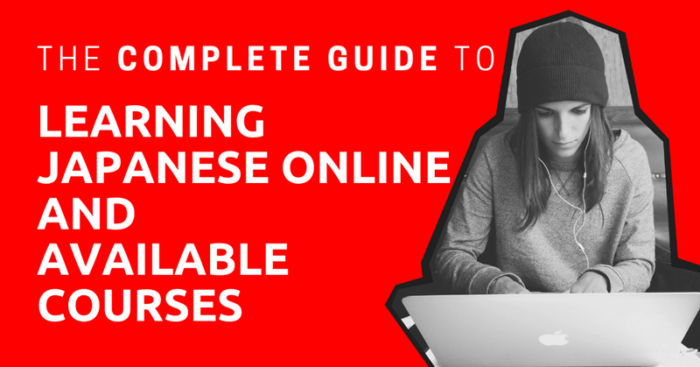 Learning a new language is one of the most ambitious challenges someone can undertake. Japanese in particular is known for its high barrier of entry for English speakers.
Traditionally this has been done in a classroom. However, times have changed dramatically. Attending a classroom isn't the only option anymore. Learning Japanese online is very possible with the right resources and personal time commitment.
Online Japanese language resources give you access to all kinds of learning materials. There are programs that will help you learn to write, read, speak, and listen to the language from fellow users who are native in the language or strongly proficient themselves.
Online tutors are available to book for additional help on a moment's notice.
This article will discuss many of the best online resources for learning Japanese on both free and paid platforms. Regardless if someone is just starting on their learning journey for Japanese or has been studying for years, there is a lot of value in learning about all the options available to internet users.
This article will take approximately 22 minutes to read. Don't have the time right now? No worries. You can email the ad-free version of the article to yourself and read it later!
What Do You Get from Learning Japanese Online?
When it comes to learning Japanese online, you have access to various resources that improve all of your Japanese fundamental skills.
Listening
Listening is the easiest language skill to acquire online. There are numerous online resources out there. All online courses come with audio samples with examples for reference.
You can watch Japanese videos to get a feel for how native speakers pronounce their words. There are videos with Japanese subtitles all over the internet. Subtitles can be a good resource for verifying that you are hearing the words correctly.
Pop culture entertainment such as television shows and music are also an easily accessible resource for learners seeking a fun way to listen to Japanese on a regular basis. You can replay them as much as needed to fully understand how each word is being said.
When you set your time listening Japanese each day, it can significantly improve your listening skills as well as increasing your vocabulary banks and giving you a better understanding on Japanese grammar.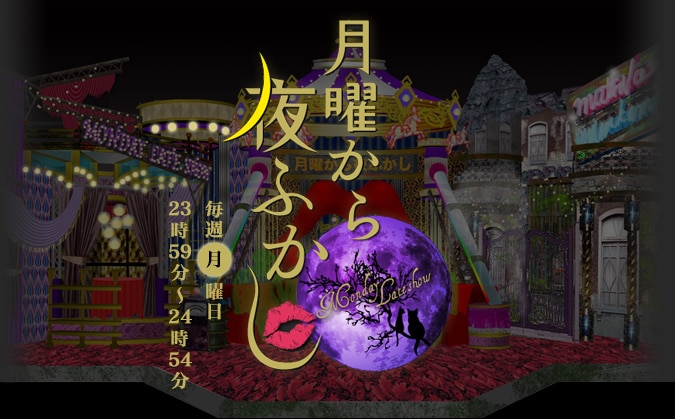 Speaking
You are able to learn how to speak Japanese online.
For example, you can speak out loud example sentences and compare pronunciation to pre-recorded dialogue from online courses. This will help to deepen your understanding of how grammar and vocabulary are interconnected.
To further improve your speaking skill, you can find an online tutor.
A tutor won't just be someone to talk with, but they can correct your pronunciation of specific words. This will help to improve intonation and the flow of conversation from word to word.
Languages are about conveying information at their core, and speaking is the easiest means to express ideas to others.
Reading
The internet is a great resource when it comes to improving reading skills. Reading is mandatory for understanding the language just from having to read example sentences in the material.
Learning a language means to understand how native speakers might use words in different contexts. Exposing yourself to the language in different written mediums is easy to do online.
In contrast to Japanese textbooks that use short and funny sentences to teach readers, you can find a lot of reading material that people are really using in the world from online resources.
You can practice your reading by reading news sites, scrolling through social media, or by reading your favorite book in Japan.
Writing
Although writing is hard to practice online, it's still possible.
An effective way of learning writing online is using a tablet or smartphone touch screen to practice writing characters with a stylus pen. You can match your writing with a picture of the writing character for reference.
If you are someone who is beginning to learn the basic characters, tracing over images with their fingers as if you were writing it by hand is a good place to start.
Using an online tutor, who is a native speaker, is also good for improving your writing skill.
A native speaker will be able to correct your stroke order and provide tips for improving your writing.
Writing can help you discover the simple patterns within larger complex kanji which can help you to remember more Kanji quicker.
Skipping over this skill would do harm to your Japanese skills in the long term.
Pros and Cons
Depending on your expectation and personality, learning online might not be for everyone.
While it comes with a lot of benefits, there are also many disadvantages as well.
Let's take a look.
Advantages of learning Japanese online
It is convenient to learn from home
Set your own learning pace
Log-in any time of day for a quick session
Bite sized packaged vocabulary or grammar packages
Online courses are cheaper than textbooks
Less pressure compared to a classroom setting
Only a computer and internet is needed to start
Disadvantages of learning Japanese online
Lack of a classroom environment
No instant feedback from a teacher
Slower pace of learning
Finding mistakes may take longer to discover and correct
No peers to collaborate with or ask for help from
Online teachers and content creators might lack a professional background
Requires personal dedication to stay committed daily
You should remember that there is no one size fits all when it comes to learning a language. You should find a way that's most suitable to your style.
Online Course
Although there are various online Japanese courses out there, they are different.
Each online course has a different price and also comes with different focus. Some only focus on casual conversations, some focus on improving your Kanji, and some come with complete online courses from beginners to advanced level.
The depth of the lessons provided is also different.
JapanesePod101 has the greatest amount of content and comes with different plans for various types of learners.
WaniKani is cheaper. But they also only focus on improving your vocabulary and kanji skills.
The internet is also abundant with free content that will give you a good start on learning Japanese. There is something for everyone, and new information to be found for even the most advanced Japanese learners.
Below is a list of recommended courses for learning Japanese online.
JapanesePod101
JapanesePod101 is one of the most comprehensive resources for learning Japanese online.
The company used to be home to a podcast series for users to download daily bite sized content, but it has since grown into a full fledged program with content for Japanese learners of all skill levels.

They offer everything a Japanese learner would need for their studies from writing exercises, to listening sections, and even the ability to book a private tutoring session online.
When taking a look at the resources on the website, JapanesePod101 approaches language learning in a very careful, yet thoughtful manner.
Their lessons start from teaching to Japanese scripts to complex sentences.
The audio exercises are spoken at a normal pace with clean recordings that are to hear. The written assignments make users consider which grammar points work the best for the situation.
Each of the plans gives you service upgrades in direct proportion to what you paid.
JapanesePod101 is a good investment for those seeking a textbook like experience from home.
The service comes in four tiers of plans to allow you to pick the most suitable based on your desired level of investment.
Free Plan – No cost
The lowest tier at JapanesePod101 is completely free. It comes with free contents to give you an idea of what you can learn through their paid tiers.
Additionally, they add lessons weekly after it has been on the paid plans for a few weeks beforehand. This is an easy way to see if the program might work for you with little time and coast investment upfront.
Basic Plan – $8 per month
This is the tier where JapanesePod101 begins to unlock real online courses.
At this level, you have access to every lesson and lesson notes provided by the website. These lessons and resources are created by real Japanese teachers and provide plenty of examples and insight into many common grammar points..
An individual starting their language experience will have plenty of material to read and study through. The Basic plan allows you to expand your online resources without having to spend a lot of money per month.
It is good for someone who wants to learn Japanese online that does not have a lot of budget.
Premium Plan- $25 a month
The Premium plan is a real step-up from the previous options. It is the plan for Japanese learners who are fully committed to studying the language each and every day.
At the Premium level, you will have access to more learning resources that are not videos and audios, including grammar bank, important Japanese words and phases, interactive lesson quizzes and more.
The plan also offers in-depth vocabulary practice packages with daily vocabulary lessons, flashcards, and vocabulary review list.
The Premium level is great for anyone who wants to be fully committed to learning Japanese online and want to have learning resources at their disposal as much as possible.
Premium+ Plan – $47 a month
This is the most expensive option available on JapanesePod101 for a very good reason.
In addition to all benefits from previous tiers, you have access to professional instructors and personally tailored feedback.
Having someone to grade you in real time is an invaluable resource to have.
Premium+ is good for someone who wants to have a professional teacher to guide their path of learning Japanese.
Read our JapanesePod101 review to find out more information.
Wanikani
Vocabulary is a core component of learning any language. WaniKani teaches you users over 2000 kanji and 6000 words for everyday use across many categories.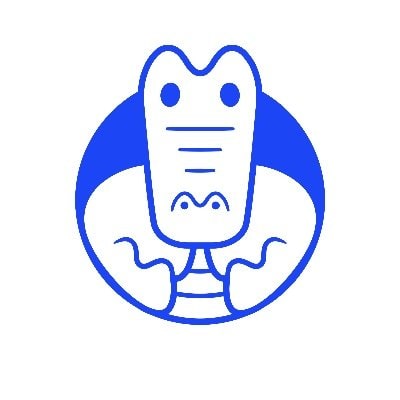 It's one of the very few online resources out there that only focuses on teaching you new words.
The program prides itself on that authenticity that it is teaching users Japanese they can use in the real world. It also approaches kanji lessons through their radical components. Wanikani is the perfect course if you are seeking to expand your vocabulary bank with 60 levels of available lessons.
It is designed to be used daily where users complete memorization and practice assignments. After a test, Wanikani will analyze the results and create new questions based on the results.
Additional perks of the program are audio samples spoken by real native Japanese speakers.
Wanikani has a free level with limited content for users seeking to sample what the service offers. It costs $9 a month, $89 a year, or if you are truly committed then $299 for lifetime service.
Imabi
If you are looking for a free online course to give you a head start on Japanese, you can take a look at Imabi. This website was made with the goal of compiling the free Japanese lessons from beginners to veteran learners.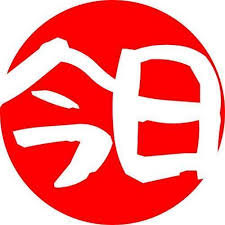 Imabi is designed to be used for any Japanese learner with lessons divided based on skill level. They have categories for beginners, intermediate, advanced, and even for long time veteran learners.
This wide array of level content is rare for an online resource offering the content for free. Each section contains example sentences and tables to reinforce how the grammar point works. However unlike many other online courses, there is a lack of audio recordings to accompany the lessons.
Imabi is designed in a simple text format. It's more like a textbook but you can read it for free online.
It can be a challenge for a complete beginner to use Imabi since the explanation might not be clear enough. However, it's a good resource to review your lesson after you learn it elsewhere either from a classroom or online courses.
Online Tutor
The hardest language aspect to master while learning online is speaking with others, especially native speakers who know how to teach you the language.
A tutor is a great way to significantly increase your Japanese skills overall. However, looking for a good tutor can be challenging. There is a lot of uncertainty in knowing if the person on the other side is qualified enough to be teaching you the language.
A good thing about using an online tutor is that you can see their profile, rates, and get a trial lesson right at your home.
There are numerous online tutors out there. To choose a tutor for yourself, you can start by taking a look at their profile page to see their teaching experiences.
After that, you can look at their rating and reviews to see what other learners opinion after taking the courses from them.
Online tutors have different rates. Normally, you should expect to pay around $12 to $20 per hour. The key here isn't about finding the cheapest online tutor available, it's about finding the tutor that's suitable to your learning style.
This is why it's important to take a trial lesson before committing to a full course.
Italki
Italki is a good place to look for online tutors. One of the great things about Italki is the number of available online tutors. You can find hundreds of them who are native speakers from this website.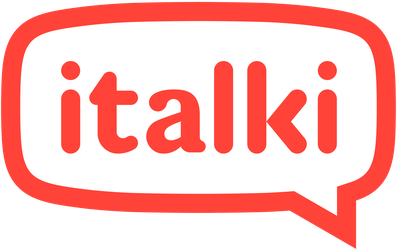 Each tutor has their own profile page and video introduction which make it easier for you to choose the one that is suitable to your expectation.
You can also take a look at other students' testimonials to read their experience with that tutor.
If you find any tutor that you like, you can see their calendar and book their service directly.
Every tutor on Italki offers a trial lesson on the first hour. You can use it to tell a tutor your expectation and test his/her knowledge and teaching styles to make sure that he/she is the right one for you.
A tutoring session is conducted in a 1-on-1 setting. Skype is a popular tool for online tutoring sessions here.
Kakehashi Japan
If the casual nature of Italki's tutoring sessions don't suit your style, then Kakehashi Japan might be a good alternative. They promote themselves as a Japanese language school where you can hire tutors for one-on-one sessions through Skype.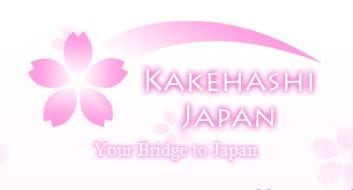 The teachers will help students with anything from homework, test preparation, and even business level Japanese. This is good if you need a specialized experience to suit their specific needs.
The rates of Kakehashi Japan depend on the number of lessons and a monthly subscription. Prices range from as low as $11 to $26 for the most expensive deal on single lesson sets.
However, the monthly subscription allows you to save money on buying lessons in bulk. This deal is good for those who want to learn online on a regular basis in a setting resembling a talking session at a school.
Free Resources
There are many free online resources out there that can improve your Japanese. They are great for beginners who just begin their journey in learning Japanese.
However, the main limitation of these free resources is that they mainly focus on beginners and have limited resources for intermediate learners and above.
The lesson is also not systematic.
Duolingo
Duolingo is a great app for potential learners getting started or long-time learners looking to refresh their memory of the basics. The app is structured to be used for short periods each day.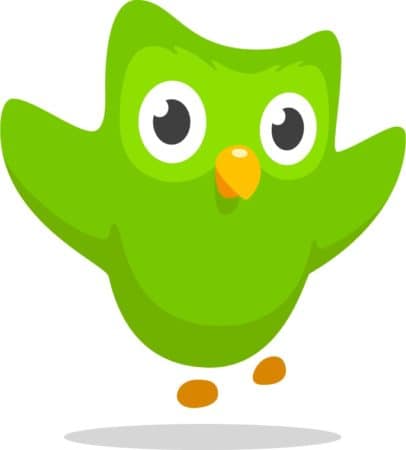 It offers daily lessons on grammar and vocabulary to keep sessions short and repetitive. It will then quiz the user on previous material.
The slower pace is perfect for users with busy lives who want a structured program that can be completed in 5-20 minutes intervals each day. Duloingo analyzes a user's response to tailor future questions based on what they missed.
Lastly, the app gives users an incentive to keep opening up the program each day through daily reward tracking. The longer an individual uses the app, the better the rewards to collect. It is good for those seeking that kind of supplemental content.
Japanese Ammo with Misa
YouTube is one of the internet's most underrated resources for learning Japanese. There are a large variety of channels dedicated to the cultural aspect of the country, and among those are a few channels that specialize in language learning.
One of the best Japanese language channels on the platform is "Japanese Ammo with Misa". It is a YouTube channel targeted at new learners.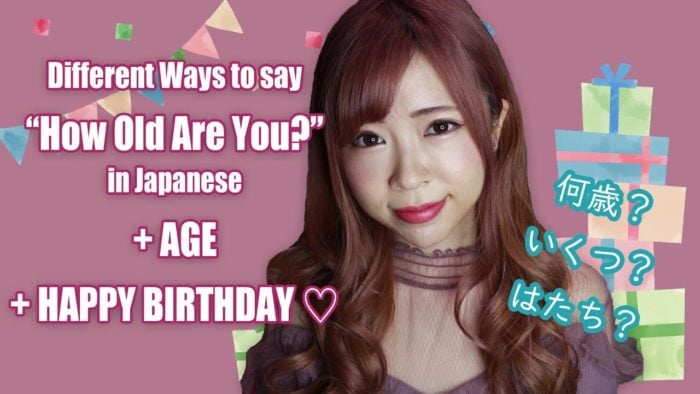 Misa is a native speaker who spent years learning English during self-study. As someone who learned a second language on her own, she understands the troubles that might arise and how to best structure the experience of learning by yourself.
Her videos feature clear and concise examples that clearly use the grammar lesson of the video. She uses color codes to denote which aspect of the sentence is used with which grammar point. On top of using colors, Misa applies pop culture to her examples. She will occasionally use real footage to apply her lessons to a real life setting.
This enhances the experience for viewers looking to get their wet in the basics of Japanese.. Learning online may make it harder to understand the actual application of the material, but
YouTube is a good platform to bridge that gap.
Experienced or long-time learners will likely find her content to be too easy for their level.
Her videos make a great launching point if someone finds themselves wanting to get deeper into the language.
Tae Kim's Guide to learning Japanese
Going beyond an application for smart devices and a YouTube channel, dedicated learners will likely want something with a lot of depth. This is where Tae Kim's Guide to learning Japanese comes into play.
This is an individual who learned the language and then turned his knowledge around into free online comprehensive resources for the Japanese language.
The website offers a complete guide and grammar guide which are both subdivided into numerous sections by subject and topic. Japanese learners can start from the beginning of Tae Kim's program, or go straight to the page of their choice for the material they need to understand.
Tae Kim has designed each page to get straight to the point with creative examples or illustrations to make the lesson stick with readers.
On the front page he recommends which path to take for users finding his resources for the first time.
The Complete Guide is the ideal starting point for learners just beginning their journey. It offers in-depth coverage of all the major grammar points.
The grammar lessons are better suited for users already deep into learning and need supplementary material. Tae Kim has something for everyone regardless of where they are on their Japanese learning journey.
Additional Resources
To improve your Japanese, you won't be limited to taking courses or using applications that are specifically designed to teach Japanese. There are a lot of resources out there that can improve your language skills.
Jisho
The easiest dictionary online to use is Jisho.org. It will display all possible combinations during a kanji search and provide example sentences for each word in the system. This makes it easy to look up unfamiliar words you may encounter, and understand their usage in context.
Weblio
Advanced Japanese learners might need a dictionary that covers more of the nuance to the language. This makes Weblio a good resource for those who already have an extensive knowledge of the language.
It is a dictionary resource in Japanese that provides examples for some of the most obscure grammar you may come across. The example sentences are of a higher level than most sites.
Reddit
When looking for like minded Japanese learners across the internet, Reddit has one of the largest collections of people on the internet. There are several subreddits devoted to each aspect of learning Japanese.
You can expect to find many others who are willing to help if one encounters something they don't understand. The comments are filled to the brim helpful advice posted by those with a lot of experience.
Rikaikun
When it comes to reading text on the internet, sometimes an unknown can throw everything for a loop. The Google Chrome extension Rikaikun helps to speed the time it takes to find a definition.
Just hover your mouse over an unknown word to get a list of possible options. This cuts down on the stop-and-go feeling when needing to pause to look up a word you don't know.
Different Options for Language Learning
There are so many online resources to explore for learning languages that it might seem overwhelming at times. If the online experience is not for you, then taking traditional classes might be the best option.
Most areas have local colleges with a Japanese class or private tutors that can be booked with a single call. There is no one size fits all to learning regardless of the topic.
Online learning is simply an additional option among many others already available.
You can explore all options of learning Japanese through this article.
Now, on to You
The journey of learning a language is a step-by-step process with a gradual positive slope as knowledge accumulates. Everyone makes mistakes along the way regardless of proficiency level.
Keep an open mind to learning and embrace every aspect of the language. You will discover connections when you least expect it, and feel great when you reach a milestone. Results can be seen in just a matter of time with a daily online learning session.
Learning a language never ends, there is always something new to discover.