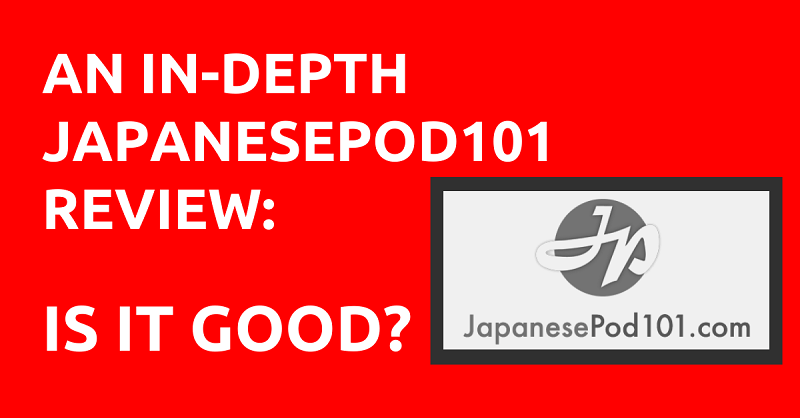 Are you wanting to learn Japanese online?
When looking for a good language learning course, two of the most important things to consider are price and effectiveness. You don't want to spend too much time, or money, learning with a course that it isn't effective for you.
JapanesePod101 is a popular online course for learning Japanese. Since it's a paid course, you want to make sure that it's a good fit for you before subscribing.
This is why we have written this JapanesePod101 review. We break down their courses in detail, including what you will get from them, how much they cost, their pros and cons, and how they compare to other courses and learning methods.
This article will take approximately 17 minutes to read. Don't have the time right now? No worries. You can email the ad-free version of the article to yourself and read it later!
A Little Bit About the Author
The article is written by a Japanese learner who has been studying Japanese for over five years through various methods, including books, language courses (both online and offline), mobile applications, podcasts, video games, and private teachers.
He used JapanesePod101 as another tool to increase his fluency in Japanese.
What Is JapanesePod101?
JapanesePod101 is an online Japanese course that has been on the market since 2005.
As the name suggests, podcasts are the main teaching method of JapanesePod101. Thousands of podcasts are available for download within their courses. They are structured and categorized into lessons based on topics and language levels.

In addition to audio podcasts, each lesson also comes with lesson notes, grammar explanations, pdf documents, and interactive quizzes.
New lessons are released regularly, including video lessons.
JapanesePod101 is developed by Innovative Language. In addition to Japanese, they have online courses for over 40 other languages, including Thai, French, German, Indonesian, and so on.
Lesson Breakdown
JapanesePod101 courses are well-organized and are broken down into five main levels:
Absolute Beginner: basic Japanese including greetings, and how to write in Japanese
Beginner: basic polite Japanese conversation
Intermediate: casual Japanese in daily life
Upper Intermediate: Japanese in formal settings
Advanced: Japanese for business settings
The main lesson series is the core part of JapanesePod101. Each series teaches you step-by-step based on your current level.
They also have additional series in each level based on specific topics.
Each series has around a hundred lessons and assignments. Each lesson is around 10-15 minutes long.

It would take around 120 hours to listen to all of the lessons in the five main levels.
As mentioned, each main series also comes with additional lessons based on topics of interest.
For example, at the Absolute Beginner level you can learn about basic Japanese culture, how to introduce yourself, and so on.
At the Upper Intermediate level, there are additional lessons on the JLPT N2.
In total, there are thousands of lessons available on JapanesePod101.
Teaching Style
If you have learned Japanese with the Minna No Nihongo books before, you will be familiar with the Japanese101 teaching style.
However, instead of a textbook, JapanesePod101 comes in the form of audio with a much more casual setting.
Lessons generally start with an introduction telling you what you will learn from the lesson, followed by a Japanese conversion, the same Japanese conversation with the English translation, vocabulary introduced in the lesson, and then ending with grammar explanations.
Each lesson is in the form of a conversion between two people: the podcast host, who is a native English speaker who can speak Japanese well, and the teacher, a native Japanese speaker who can speak English well.
Each lesson normally goes like this: the podcast host starts by asking a question. And the teacher explains that question in detail, in a way that is easy to understand, entertaining, insightful, and full of cultural information.
Lessons are mostly conducted in Japanese. However, there are English explanations for some complex grammar and vocabulary as well.
How to Use
It's very straight forward to use JapansePod101. After you choose your level, all lessons from the main lesson series will be automatically added to your pathway. You just need to follow each lesson one by one.
To maximize the effectiveness of each lesson, you should have the lesson notes ready and take a look at them while listening to the audio. After that, read them again, study new words and grammar, and re-listen to the same lesson again until you fully understand it. Then take the quizzes before moving on to a new lesson.
If you want to take a break, you can use their interactive tools to learn more words.
You can also take a look at the additional lesson series to find any other lessons you may want to study at that time.
You will most likely want to finish and understand all lessons from your current level before going to the next higher one. Otherwise, it can get too difficult too quickly, and you might end up giving up.
What We Like about JapanesePod101
In addition to the well-structured language courses, here's what we like about JapanesePod101.
Learning on the Go
One of the best things about JapanesePod101 is that you can learn Japanese while doing something else that doesn't require your focus.
For example, you can listen to it while eating, walking, commuting, or exercising. Just install the Innovative Language application on your phone, sign in with your JapanesePod101 account, and you are good to go.
You can control your audio lessons similar to other music applications.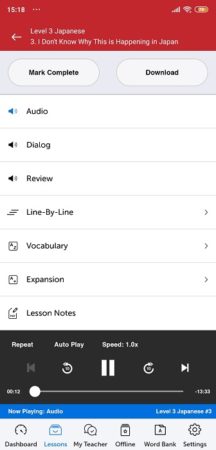 Repetition is key to learning a new language. You need to hear and use the same word multiple times in order to remember it well.
You can listen to the same lesson a few times while exercising or commuting to work, and then study their lesson notes later.
Listening is also a key to mastering the language. The more you listen, the better you are able to understand spoken Japanese.
Study at Your Own Pace
Another good thing about learning Japanese though JapanesePod101 is that you can study at your own pace. If you don't understand something the first time through, you can go through it again.
On the other hand, if a lesson is too easy, you can go through it quickly or even skip it.
In addition, you can choose lessons based on your current needs.
For example, if you are in need of learning Japanese for business, you can jump to those specific lessons, such as "Business Japanese for Beginners" and "Japanese Business Course: Customs, Culture, and Language", right away.
This is unlike Duolingo, where you need to repetitively learn the same things again and again before you can move on to other lessons.
Authentic Explanation
JapensePod101 lessons always give you insider explanations on words, sentences patterns, particles, and grammar.
For example, when you learn a new word, you don't only learn its meaning, but also how to use it correctly from Japanese speakers. You will also learn words that Japanese people really use in their daily lives but that textbooks might not mention.
When it comes to particles and parts of speech, you learn how to use them properly to avoid any misunderstandings with people you talk to.
Japanese is a hierarchical language. Using an incorrect part of speech might get you in trouble in some situations.
Occasionally, explanations also come with cultural information, which is really interesting if you want to learn more about Japanese culture.
To give you an idea, there's one dialog where a little girl calls a dog "wan-chan" (わんちゃん). The JapanesePod101 teacher explains that the word comes from the sound a dog makes – in Japanese, it's "wan wan", not "woof woof" – and also says that this word is mainly used by children, especially girls.
Each lesson has a comment section where you can ask questions there directly and get more explanations by JapansePod101's teachers.
However, the comment section is currently only available on the website.
Entertaining
JapanesePod101 conversation lessons, voices, tones, and styles are similar to listening to Japanese anime.
In addition, audio lessons are in the form of conversations between students and teachers in a casual setting.
This makes JapanesePod101 lessons entertaining yet resourceful.
What We Don't Like about JapanesePod101
JapanesePod101 isn't perfect though. Here's what we don't like about them.
Navigation
The website navigation system is a bit clunky.
In exception to main lessons on each level, you would find it difficult to find specific lessons.
For example, you may learn a lesson about "how to talk about your family" which was under "Japanese Grammar Made Easy" series before. You know that it's good and want to relearn it again.
Then, it would be a challenge to find that lesson again. Even if you remember the lesson name, you can't find it with the search function unless you remember the name of the lesson series or added it to your pathway before.
Kanji
If you want to study kanji, it's better to look elsewhere. The resources for learning kanji in JapanesePod101 are limited.
Although there are some specific kanji lesson series, they're not comprehensive enough.
To study kanji, it's better to buy a book or learn through a mobile application such as Kanji Senpai.
Need Self-Discipline
Learning Japanese through JapanesePod101 requires a significant amount of self-discipline.
Although you can study anywhere and at any time, the real challenge is to get yourself to study regularly. It's not like a classroom where you have a set schedule and study environment.
You will likely be studying at home with a lot of possible distractions, such as television, social media, video games, family, pets, etc.
Lack of Speaking Partners
Listening alone isn't enough when it comes to learning a language. To be fluent in any language, you should find language partners to speak to.
Although you can record and write messages to JapanesePod101's teachers and get their feedback, it still cannot compare to speaking to someone face-to-face.
However, JapanesePod101 is still a good tool to help you learn Japanese. You can find language partners to help you with speaking the language outside of JapanesePod101.
JapanesePod101 vs Other Learning Methods
There are several ways you can learn Japanese.
Let's take a look at how JapanesePod101 compares to other learning methods.
Language Schools
Learning Japanese via a language school is considered one of the best learning methods by many, especially if you have the privilege of learning at a language school in Japan.
It gives you the chance to be fully involved with the language, which can rapidly increase your Japanese skill.
Outside of Japan, a language school still gives you a good foundation in Japanese. Courses provided by the language school are usually well-structured.
If you have questions, you have the opportunity to ask your teacher right away. You have classmates that can both encourage you and help you improve your Japanese.
Compared to JapanesePod101, studying in a language school can be a better option for some people, especially when you find it difficult to study on your own without the motivation from teachers, classmates, homework, and the classroom environment.
However, language schools also have drawbacks, such as commuting to and from class and finding the right course based on your current level.
Although there are a lot of courses available for beginners, courses for intermediate and advanced levels are quite limited.
Please note that unless you take a private course, your classmates are probably going to be mainly teenagers.
In short, if you can find a good language school with the right course near where you live, then go for it. Otherwise, JapanesePod101 is a good alternative.
Private Teacher
Learning with a private teacher is recommended, especially when you need a custom course based on what you need to learn at that time.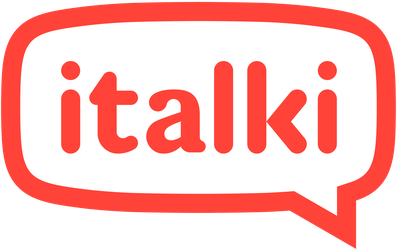 Another benefit of a private teacher is that you get a language partner to practice your Japanese. You get their feedback directly, which can help you improve your Japanese language skills more quickly.
So you can use JapanesePod101 to increase your Japanese skills while also practicing what you learn with your private teacher.
These two methods can complement one another really well.
iTalki is a good website to help you find an online private teacher.
Books
Learning by books alone isn't recommended, as language keeps evolving all the time.
Sentence patterns and words you find from a language book might not be up-to-date with how Japanese people speak in real life.
For example, many people complain that they barely understand Japanese in real life, although they have already completed two books of Minna no Nihongo for beginners. Some words and grammar rules mentioned in the book are rarely used.
This doesn't mean that learning through books isn't good. It just isn't enough.
If you want to learn through books, you should take a language course or hire a teacher to guide you through.
Apps
There are a lot of mobile applications for learning Japanese out there. To be honest, only a few are worth mentioning.
Two of them are Kanji Senpai, which only focuses on kanji characters, and DuoLingo.
Although DuoLingo is a good application, it can be quite boring.
Their teaching method is very repetitive, where you need to answer similar questions on a topic over and over again.
Other applications are more supplementary. They are more like an alternative version of books to help you learn grammar and remember more words through your phone.
So if you want to seriously learn Japanese, JapanesePod101 is a better option. And you can still use mobile applications as supplementary tools.
Read our guide to learning Japanese online to find out more on online resources for learning Japanese.
Media
There are many forms of media available for learning Japanese such as video games, songs, movies, anime, podcasts, and news.
While they are good to help you be immersed in Japanese, you probably shouldn't use them as your main method of learning the language, unless you are prepared to write down new things you learn and replay the media multiple times.
Otherwise, it's going to be more about entertainment than learning.
It's also important to note that many sentences, especially in video games and anime, are not the same as Japanese people actually use in their daily life. If you speak like that, Japanese people will find it weird, as Teppei Sensen says in his podcasts for learning Japanese.
Is JapanesePod101 Worth It?
It depends on how you use it.
If you regularly use it, then, JapanesePod101 is totally worth it. It can help improve your Japanese level step-by-step from absolute zero until you are able to use it in your daily life.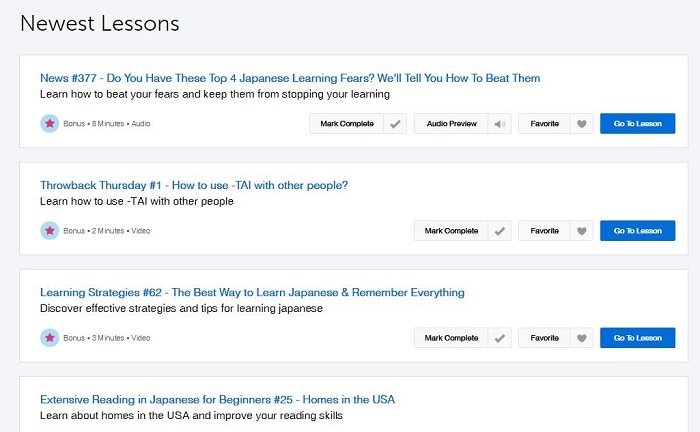 However, relying purely on JapanesePod101 might not be enough. It's always a good idea to use other methods to complement one another, such as using a private teacher.
On the other hand, if you don't have enough self-discipline, then JapanesePod101 might not be for you.
How Much Does It Cost
There are three plans available on JapanesePod101:
The Basic plan, at $8 a month, gives you access to all of their lessons.
If you want to get access to more interactive study tools, such as custom word lists, lesson quizzes, vocabulary audio dictionary, and so on, you need to subscribe to their Premium plan at $25 a month.
Their most expensive plan, Premium Plus, at $47 a month, gives you 1-on-1 access to their teachers, including the personalized program, assessment, assignments, and all perks from the previous tiers.
Please note that the longer you subscribe, the cheaper it will be.
Basic, Premium, or Premium Plus?
In our opinion, if you want to learn Japanese through JapanesePod101, you should go for either the Basic or the Premium Plus plan.
The Basic plan gives you all the lessons you need to learn Japanese, while the 1-1 access from the Premium Plus plan can rapidly increase your Japanese skill for those who are learning more seriously.
Now, on to You
We hope that this article should give you everything you need to know about JapanesePod101.
To start with, you can get their Premium plan for only $1 for a month on your first subscription.
Then, you can decide later whether JapanesePod101 is suitable for you or not.