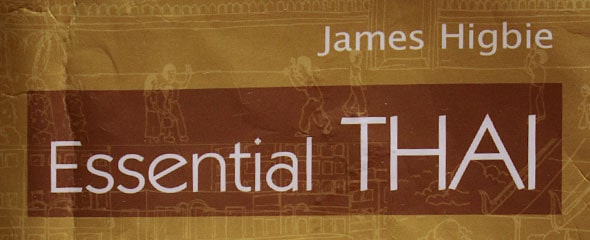 "*" indicates required fields
Assimil Thai…
In his post, How to use Assimil Courses, Josh at Language Geek shares Assimil's (often) missing instructions. Now, I'm not here to sell you on Assimil Thai out-of-the-box. With 50 lessons, Assimil Thai is a decent enough program but that's if you don't mind using transliteration (only). There is no Thai script in Assimil Thai. And come to think of it, there's no English either because it's for the French speaking market.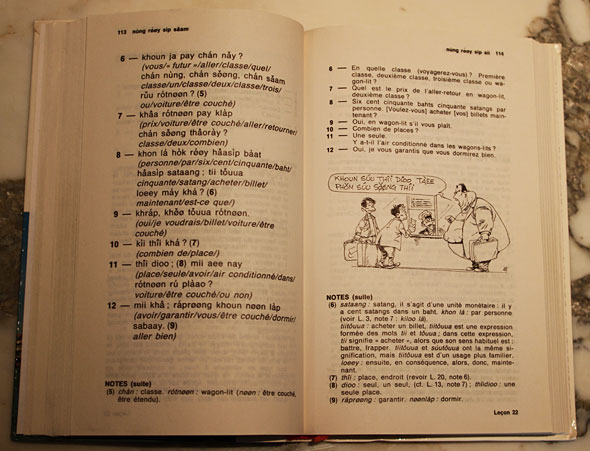 I don't mind the French so much (I can almost muddle my way through). But I've never been able to get my head around Thai transliteration. So did I switch all of Assimil's 50 lessons to Thai script? You betcha, but more on that later.
It's the Assimil method I'm attracted to. It works (just ask the members of how-to-learn-any-language.com). And I believe the method can be used with most any language course.
Using the Assimil Method with Essential Thai…
As I'm a huge fan of Essential Thai by James Higbie, I chose to run it through a modified Assimil Method. With Essential Thai you can follow Assimil's Method pretty closely, but given the differences in the materials, tweaks come in handy.
The Assimil Method has us reading through the explanations after we listen, read, and listen again many times. Fair enough. But Assimil Thai's audio files are Thai only, while Essential Thai's audio files are a mixture of English and Thai.
If you aim to follow Assimil exactly, and are extraordinarily ambitious, you'll have to extract the Thai audio from the English. A no brainer, a fair bit of time will be needed.
Just my opinion… with the combination of Thai and English in Essential Thai's audio files, reading the English translation (as often) isn't necessary.
Essential Thai the Assimil way (sort of):
Read an entire lesson (or a manageable chunk).
Listen to the accompanying audio files on their own.
Listen to the audio files while looking at the Thai.
Read the Thai text aloud. Take time to understand the meanings.
Read the Thai text again, but this time without looking at the translation.
Listen to the audio files while looking at the Thai.
Listen to the audio files with the book closed.
Repeat after each word or phrase.
Read the explanations until you understand the lesson.
Note: 1 & 2 are interchangeable.
Obviously, whether you chose to read script or transliteration is totally up to your Thai level. And even if you are past beginners level, Essential Thai is good for reading practice.
Tip: To control the audio speed or extract the Thai phrases, drag the files into Audacity.
Updating Assimil Thai…
If you have your heart set on Assimil Thai, I strongly suggest studying with Thai Skype teacher Khun Narissa.
You see, after getting the Thai script typed the way I wanted it, I showed it to Khun Narisa in order to get a professional walk-through of the materials. Khun Narisa tisk-tisked at the many iffy phrases, and for Thai practice, guided me through a rewrite.
When I showed the updated Assimil materials to a Thai friend (another Thai teacher, just not mine) she looked surprised and said, "this is REAL Thai". And that's exactly what I want in Thai language materials. Real Thai, not old-fashioned Thai, poetic Thai, or faranged Thai.
If you do study with Khun Narisa using the corrected Assimil materials, to keep to the spirit of copyright you'll still need to purchase Assimil. But that's only fair.
Khun Narissa can be contacted at Thai Skype Teacher.