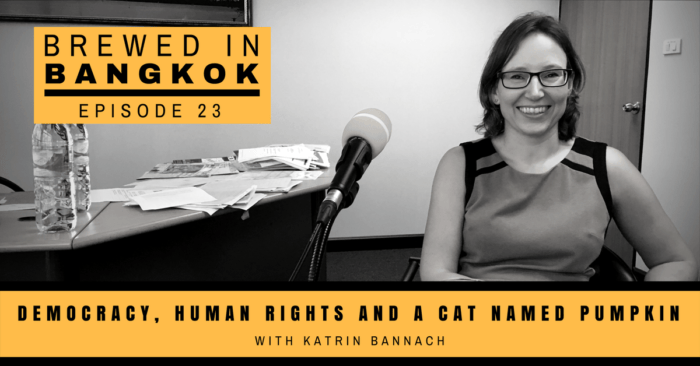 As a 17 year old German exchange student in the U.S., Katrin Bannach hoped to work abroad and have a career in training. After returning home, she attended the Hamburg University with a scholarship from the Friedrich Naumann Foundation. Following an assignment in India, she relocated to Thailand in 2012 with her two daughters, her husband and a street-cat named Pumpkin. Now, employed by the Friedrich Naumann Foundation, Katrin is the Director of Programs in Thailand and Myanmar, which focuses on ideas of freedom, transparency and democracy for all of Germany and abroad.
While, promoting democracy around the world for over 50 years, the Friedrich Naumann Foundation and the Election Commissions in Thailand have recently developed board games on democracy and card games on human rights and peace, in hopes to influence young students to get involved with politics. In association with the Ministry of Justice, these games also touch on "real-life" issues about human rights violations and what can be done to address them in a democratic way.
In this episode, Katrin not only discusses German-Thai politics, human rights and democracy, she also informs us about the Friedrich Naumann Foundation co-hosting Freedom Festival, which is a celebration of art, film and music centering around freedom. Not to mention, Barcamp Bangkok, which is an "unconference- style conference" where participants can form their own groups and discuss ideas about technology and communications.
Mentioned in this Episode
Credits
I had some help with this episode: Lou Pobjecky kindly helped me with a lot of the necessary audio edits to get the file in a listenable shape. Lou also put together the cover image and quick description for this episode.
Want More?
Check out the complete collection of Brewed in Bangkok episodes. You can also contact Katrin directly at [email protected]