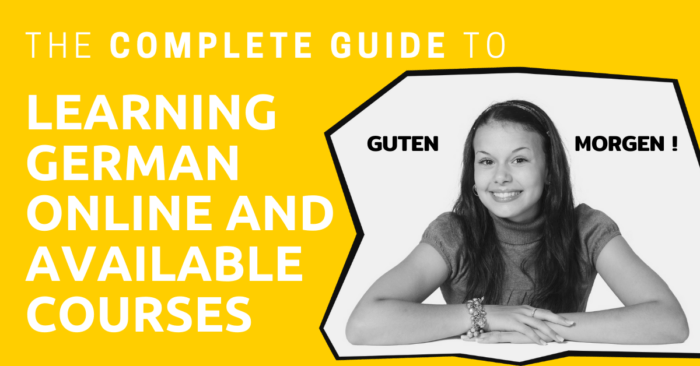 For those who want to learn German online, the possibilities are nearly endless.
Thankfully for German-language learners, there are a plethora of good online German programs today. Would-be German students can literally learn German in the comfort of their homes. These online German programs are available at a variety of price points.
There are even many free courses, making the German language available to anyone who loves the language and who wants to learn it, regardless of their financial situation.
If you count yourself among them, be sure to bookmark this post. It'll provide you with a comprehensive list of some of the best online German classes and teachers around.
It also offers you some tips for choosing a German tutor to make your German learning experience more rewarding and effective.
Let's get started.
This article will take approximately 25 minutes to read. Don't have the time right now? No worries. You can email the ad-free version of the article to yourself and read it later!
Best Websites to Learn German
The worldwide web has an abundance of online German courses. Many of these courses feature lessons taught by native speakers and include support tools, like mobile apps, flashcards, and member forums.
Each course has something slightly different to offer. In light of that, students may want to try out a couple of different online German learning sites before settling on one.
Here's a look at some of the best places to learn German online. You should note that prices may fluctuate due to the exchange rate.
Lingoda
Lingoda is the place to go for live, synchronous German education. The instructors for the site are native German speakers. Students have the opportunity to interact with these instructors, to hear proper German pronunciation, and even to learn the ins and outs of grammar and writing.

Additionally, Lingoda allows German students to study German at their level. In other words, beginning German students won't have to struggle to keep up with the advanced German speakers in class. Each learning level has 50 classes. Once students complete all 50 classes, they get a certificate of completion.
Costs vary, depending upon the membership that students buy. However, generally speaking, students can expect to pay around $60 for one class a week.
If students need extra help, they can take a class everyday and pay around $260 a month.
Lingoda class is done with Zoom.
So, we normally recommend Lingoda to those who want to be fluent in German quickly. It's affordable and effective.
GermanPod101.com
People who sign up for GermanPod101.com have a plethora of learning tools available to them. It's also cheaper than online courses, as you can pay only $10 a month for their premium plan and to get access to all of the learning materials they have.

The site encourages students to take advantage of the audio and video lessons. These tools cover topics like German grammar and writing, culture, and reading.
Students receive lessons that are based on their learning needs and goals.
Other tools available to students are flashcards, lists, and slideshows. And one very cool feature that GermanPod101.com has that few others do is the special slowed down audio feature. There is also a line-by-line breakdown of the dialogue so students are sure to hear and see each word that's spoken.
GermanPod101.com lessons are categorised into four levels: absolute beginner, beginner, intermediate, and advanced. Each level has almost 100 lessons available. Each lesson comes with 5 to 50 video and audio lessons and also lesson notes in PDF.
There are easily more than a thousand video and audio lessons available here.
Finally, students who need a bit more help can work one-on-one with a German teacher if they sign up for the Premium Plus subscription at $23 a month.
This feature allows students to dive deeply into the language and to ask questions about specific features of the German language that may challenge non-native speakers.
Read our GermanPod101 review for more in-depth review.
Deutsch-Uni Online
Many people use the German language for business purposes, and for those German learners, there is Deutsch-Uni Online. Of course, this site does teach online German students the ins and outs of the German language, but the site's business German course is particularly notable. The cost for this starts around $170.

The site's profi-deutsch course not only teaches you the correct vocabulary to use in business communications, it also teaches you how to format things like emails, newsletters, and other business communications.
Students get additional instruction in common German cultural customs in the business environment. Learning this material ensures that you'll acclimate more quickly to the business environment once you start working.
Online German Tutors
When it comes to learning German online, few experiences can beat getting a tutor, for a couple of reasons. First, learning a language from a tutor takes care of two elements that are often missing in online classes: speaking and writing.
Depending on the type of tutoring program the student signs up for, they'll get opportunities to speak one-on-one to the tutor, allowing them to practice their pronunciation. Working with a tutor allows students to ask questions about the language and get answers back in real time.
Additionally, most tutors are willing to speak with students in the target language, including when the tutor answers the student's question. This gives students an opportunity to learn how to converse in real time as well.
Aside from this, many tutors work with students on written assignments, like essays. This gives students the opportunity to learn how to write in the German language, which is also important, particularly for those who wish to do business in German-speaking countries.
While German shares many linguistic similarities with sister languages, like English and Dutch, it has many peculiarities of its own. This can present problems to the student trying to speak and write correctly in the language. Tutors who offer writing help to students give them a great benefit in this regard.
As such, many online German students try to find tutors who can help their with their online coursework, as well as with their speaking and writing skills. It's important to note that the skills that we associate with linguistic fluidity – that is the ability to speak, write, listen, and comprehend the words of a foreign language – develop separately. If you're working with a tutor, you'll want to find someone who can help you develop all of these skills.
Some tutors are specifically associated with the online German program the student is attending. Other tutors are independent and can work with a number of different German-language curricula. In light of this, students should vet their tutors to find out what the tutor offers. This allows the student to choose the tutor that's right for him or her. Most of the online German courses listed above offer tutoring in some fashion.
Finally, because the tutoring takes place online, it's important for students to find a tutor who is technically savvy. This won't be as much of an issue if the student finds the tutor via one of the sites above.
Usually, online instructional sites offer a training period to get the teachers and tutors acquainted with the technology. However, if you find a tutor independent of these sites, you'll want to make sure that the tutor knows how to use technologies like Zoom or Skype, as well as email and other communication technologies.
Here are some reputable places to find German tutors online.
italki
italki offers online German students many cool features. Sessions are conducted over Skype, giving students an opportunity to speak in the target language during the interaction. German students can also get feedback on their writing by posting their writing on the italki community forums.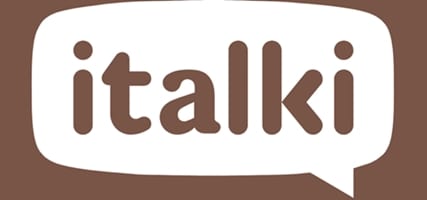 Pricing for an italki tutor varies, depending on the tutor. (Tutors charge their own rates for their services.) That being said, German student can usually secure a tutor for between $15 and $25 an hour.
The site allows students to search for tutors, and then research the tutors by reading the tutors' online profiles. Tutors also provide videos to help students learn more about them. The site offers an instant tutoring option for students who might require help unexpectedly.
Students use a filter to find the right tutor for them. Filters include ones for price, whether the tutor is a native speaker of German, and whether the tutor also teaches other languages to name but a few.
Tutor
Tutor.com brings a lot to the table. With programs for K-12 students, as well as for college students, members of the military, and even corporate programs, online students are bound to find a tutor that fits their needs.

Tutor.com provides direct tutoring to online students in a variety of subjects, including German. Students meet one-on-one with their tutors to go over lessons and to work on issues that are giving them trouble.
Pricing is reasonable. The company charges students about $40 an hour. Students can sign up for tutoring for one to three hours a month. Those who sign up for three hours a month get a slight discount on the hourly price, making it a good option for students who want to dive deep into the German language.
Verbling
At Verbling, online German students can find a native German-speaking tutor for $15 to $25 an hour. Many of the tutors provide a free trial, allowing online students to try out several German teachers before making a decision. The site also provides a feedback area so that new students can read about the site and the tutors that work on the site. This allows them to make a more informed decision about the service and the tutor in question.

Tutors-Live
Tutors-Live is one of the more interactive online tutoring sites: Students can create an online profile of themselves. This allows both teachers and other students to find them, giving new students an opportunity to find friends and develop an online support network. The cost on this site is quite reasonable. It's possible to find a German tutor for $10 to $12 an hour, though some do charge more.

Free German Courses Online
By now you've seen that the web offers plenty of German language recourses. Many good German learning courses online do cost money. Fortunately, many excellent ones are also free. This section is dedicated to free German courses online, as well as to other free resources that will help you as you travel on through your language-learning adventure.
Here's a look.
DeutschAkadamie
With more than 20,000 vocabulary and grammar exercises, DeutschAkadamie has lessons that appeal to beginner and advanced students alike.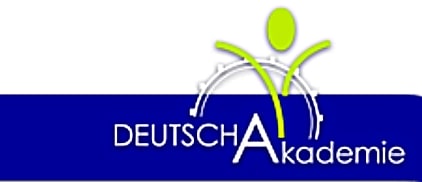 At DeutschAkadamie, students have an opportunity to review German sentence structures. They also learn more about cases in German, gendered nouns, participles, and irregular verbs to name a few of the lesson types.
Students who feel challenged by the language have an opportunity to ask questions on the online message forum. Other students as well as professional German teachers chime in to help forum members solve their linguistic challenges.
Learn German Online
Learn German Online is the first of the many YouTube-based online courses we'll recommend. The lessons on this channel are both useful and fun, allowing students learn about the German language via an online situational comedy. This format allows students to learn the language in the context of everyday situations, which helps them to develop linguistic fluidity.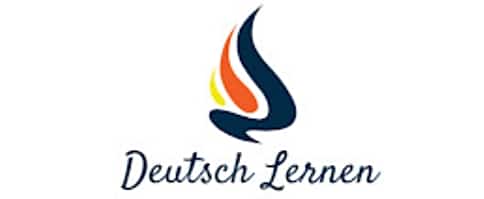 The channel also produces videos that cover concepts that are often difficult for non-native speakers to grasp, like the difference between the German words "falls" and "wenn." When you want to just relax and yet still get some German lessons in, this is a good channel to go to.
Learn German with Herr Antrim
Learning German with Herr Antrim, who is a non-native German speaker, comes with its advantages. German can be challenging at times learning from native speakers. Think of it this way.
Do you know why you say or write things a certain way in your native language? For example, why are "cough" and "though" pronounced differently even though they feature "ough" at the end of the word? You may not know the answer to this question, but there's a good chance that a non-native speaker will. Here's why. Non-native speakers have to learn about the fine details of a language in order to master it.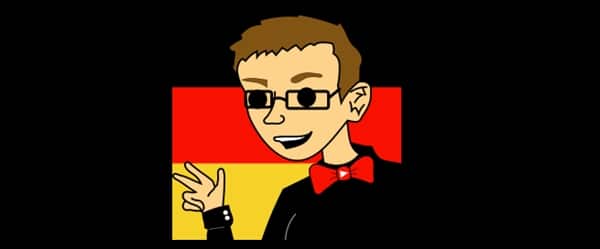 It is the same with non-native German speakers. They must learn about German cases and the placement of verbs, which are often different in German than in English and other languages.
They often have to learn them by rote in order to master them. Because they must learn how to navigate the German language in this way, they're in a better position to teach someone else how to speak German as well.
This is why Learn German with Herr Antrim is such a powerful free way to learn German on YouTube. He is a non-native speaker of German. In fact, he's a high school German teacher, so he's used to teaching non-native speakers about the mechanics of the language so that they can learn them, too. If you're having trouble with German, you may just want to bookmark his page.
Easy German
Easy German is at the opposite end of the spectrum from the previous entry. In other words, it's German taught by native Germans. To really get command of the language, non-native speakers need to learn from both types of instructors (native and non-native speakers), and Easy German is one of the best channels on YouTube for German taught by Germans.
Most of the lessons are taught interview style. The host of the channel interviews people on the street about a given topic. Both the questions and the answers are in German, and the channel managers provide subtitles in German to help German learners see the words in written form.
Other Resources
The Internet has numerous resources that German-language learners will find helpful. The following resources are just a handful of the learning aids that learners will find online.
You can check out our German guide for beginners to find out more learning materials.
What Do You Get From Learning German Online?
The Internet has opened up the world of language education and has removed many of the barriers that stopped potential German students from learning the language. Many of these barriers came in the form of budget and access.
Not every person who would like to learn German has access to a local high school or college German class. Those who do may not have the time nor the budget to attend class even if they are available in their local area.
The beauty of learning German online is that German students can learn the language and culture in a similar way to attending a class in person.
Online German students can practice the language with native speakers, just like they could in an exchange situation. They'll have an opportunity to learn how to ask directions or to order food in restaurants. These students can even learn more about German history, literature, politics, and art.
In short, they get a good education in German and German culture without the foreign exchange trip.
This is all possible because the Internet and technology crosses borders effortlessly. It is no longer necessary to travel to Germany or Switzerland or Liechtenstein to hear native German speakers conversing. It's also no longer necessary to fly around the world to talk with them.
Technology has really bridged the gap between the would-be German speaker and German education featuring authentic German speakers. Because of this, it's such an exciting time to learn a language online.
Pros of Learning German Online
While traditional classroom instruction offers many benefits to those who are learning the German language, the fact is online German courses come with a slew of benefits as well. Some of the benefits are the same as students get in traditional classrooms.
Others are specific to the online environment. Here is a look at just a few of the advantages of online language study.
Reviewing the Study Materials Is Easier
Unlike a live lecture, where students must catch everything the instructor says the first time, online learning allows for and even encourages students to review the materials. Because students learn via audio and video, as well as assigned readings, they can go back a rewind or reread passages they didn't quite understand.
For language students, this is invaluable. A foreign language sounds different. The intonations are different. Often foreign languages require students to learn new alphabets to become acquainted with letters that don't exist in their native tongue.
Being able to listen again and again allows students to learn how to pronounce new words. Being able to reread passages allows students to see how the structure of their new language differs from their native language.
Flexibility
For many online learners, this counts as the number one reason for online study. Traditional German classes, whether they be community ed classes or classes at the local university, are typically held during the work day. Most people can't afford to quit their jobs to take a German class in the middle of the work day. Even with a long lunch, commute times and unexpected work deadlines can get in the way.
All traditional on-campus classes work with a synchronous format, meaning that the classes have a certain start and end time. They usually have a physical place to meet as well.
However, the structure of many online courses is asynchronous. What this means is that students can access the course materials when it's convenient for them. Instead of learning the material via live instruction, students access study materials, like German audio and video files, textbook readings, podcasts, and instructional forums.
Additionally, educational technologies – that is technologies used specifically to enhance and deliver educational materials – are often non-traditional in nature. That's why many online German students will be delighted to learn that educational video games and even digital comics can be used in the online learning environment.
None of these technologies require online students to leave work in order to show up to class. Students "come to class" when it's convenient for them, even if that means they log on to the online classroom at midnight.
It's Often Cheaper
There are a variety of reasons why online German classes cost less. For one thing, many of them don't require students to pay extra facility fees. Students who attend class on-campus pay fees to use classrooms, the campus sports center, and other common areas. Some of these students even pay for student housing if they're full-time students. Online students don't face those costs.
Additionally, some of the costs associated with taking a course aren't directly related to the course itself. Rather, students must pay for gas and/or other transportation expenses when they attend a class on campus. With online classes, students only have to "commute" from their bedroom to their home office.
A Broader Range of Courses
Students who attend traditional classes have only a few classes to choose from due to location and time restrictions. In other words, since most traditional classes are held at a specific place and a specific time and limited by the number of instructors who teach the subject, traditional students have fewer choices when they're ready to take a German class.
However, there are literally thousands of online classes. Students who take advantage of these are not limited by their geography, time, or instructor limitations in the way that traditional students are. Instead, they can access online German classes offered by universities and colleges around the country and indeed, the world.
They also have access to non-university-based instruction. They can even take online courses that originate in Germany and which are taught by native German speakers.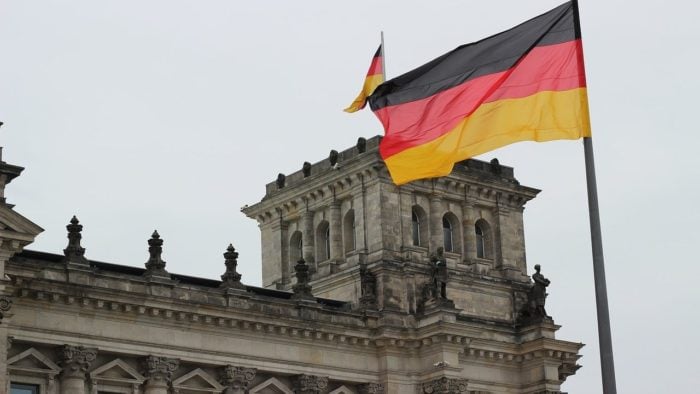 While many of these classes teach the basics of the language, many others appeal to more advanced students, too. In the latter case, students might find courses that teach them about German history, which are taught in German by a German-speaking instructor.
Or they may take a class so they can learn about traditional German foods or even take classes that cover German cinema or art, again taught in German by a German speaker.
This makes learning much more fun. It allows students to learn German in the context of their favorite subjects, which makes these students more engaged in the class. If they feel engaged, they often do better, too.
Cons of Learning German Online
While the pros of learning German online far outweighs the cons, it is good for prospective online students to know the cons of taking a class online. Knowing what the cons are allows students to make a much more informed decision about their online classes.
In light of this, here are a few of the cons that students face when learning German online.
It Requires Greater Discipline
Students who attend class on campus have an instructor who regularly reminds them to turn in their work. Most campus-based language classes meet up to four times a week. This means that students in the class are constantly reminded of what's due next class because the instructor reminds them in person at the end of class.
It's different with online courses. While most online classrooms do have calendars to help students keep track of class deadlines, students aren't always reminded of due dates each time they log onto their class. They often have to go to the class's calendar to see what's due.
This is largely due to the asynchronous nature of online classes. Students who rely on their instructors to remind them of assignment due dates may struggle in online classes at first.
Additionally, because students can access class when it's convenient for them, they can become lackadaisical about their work. This is especially true for students who don't have time management skills.
There is a certain amount of time management built in to traditional classes that's absent in online courses. Online students must learn how to manage their time in order to get everything done.
Some Students Feel Isolated
Traditional German classes, where students meet regularly, provide a great deal of social interaction. For those who fall decidedly into Camp Extrovert, this situation is ideal.
However, online courses are different due to how they're set up. Most use an asynchronous structure, which means that students "go to class" when it's convenient for them. By extension, it also means that they may be in a class of one.
All of this being said, most instructional technologists and online instructors take steps to counter these feelings of isolation. They provide online forums where students can interact with others.
Additionally, these courses usually have assignments that require students to meet via technologies, like Zoom or Skype, giving students a chance to meet "face-to-face," albeit electronically. Finally, students can email each other and their instructor or catch up with others via social media, allowing everyone the opportunity to interact.
Fewer Opportunities for Speaking and Writing
Whether this is a con largely depends on the program. Some very basic programs do not offer students much beyond videos and written materials to study, making it more difficult for students to practice speaking and writing. Fortunately, there are ways around this issue, some of which are discussed in further detail down below.
Now, On To You
The Internet has truly made learning German online possible for anyone with a connection to the worldwide web. Online, curious German learners can connect with German-language tutors, access helpful lessons and take part in German-related discussions. For serious learners who want to take their language skills to the next level, online German courses are the way to go!