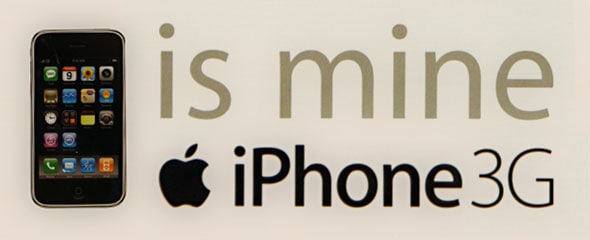 "*" indicates required fields
The iPhone and the DEVIL in me…
Me: I need some sort of PDA. I'm thinking it would be sort of like a walking dictionary, where I can quickly access new Thai words and phrases.
The DEVIL in me: Well, you are not really PC, so how about an iPhone?
Me: But I already have a Nokia. And besides, I don't really use mobiles all that much.
The DEVIL in me: Well, you do use iPods, digitals, and mobile phones (on occasion). iPhones do all of that and more.
Me: Ok. Ok. Ok! I give! But I refuse to tweet…
Technology and the iPhone and me…
I love getting new stuff. But I can be lazy. Sometimes.
And sometimes it is the having to learn all about the new stuff that brings out the lazy in me.
And I now have an iPhone. A 3G iPhone. Since May even. Yeah, I know. I know. The iPhone has upgraded already.
But like I said, I can be lazy. So until my Nokia started going wonky last week, my iPhone wasn't used for much.
New Stuff: Downloading lots of great iPhone/iPod stuff.
Mapping: Tracking just how far out of the way BKK taxi drivers sometimes take me.
Alarm System: Setting up reminders for important events.
Confession. Since May until now, my sleek black iPhone has been used as an alarm clock. Mostly.
At nine o'clock, it trills to remind me to exercise. I turn it off. At ten o'clock, it quacks to remind me to do Thai lessons. I turn it off.
So before I need a new iPhone – the iPhone 3GS is looking pretty good – it is past time to get stuck into this one and get these iPhone app reviews out there.
What's up with the learning Thai already…
As they came available, I downloaded every application imaginable for learning Thai on the iPhone.
At first there was a trickle of iPhone apps located at the Apple app store. Then, when Apple got their act together with key words, it became a thin deluge.
As time went on, I became pick(ier) over what I downloaded (free or no). Pickier, free or no, there are now a lot of iPhone applications for learning Thai. Some are pretty decent, some are even quite hilarious, some are total cacca.
So this is the Learning Thai on Your iPhone deal…
The coming posts will be crammed full of iPhone applications of all sorts: Thai language, English-Thai dictionaries, Thai translators, English-Thai phrase books, flash cards, recording devices, Kindle, and iPod. I'll even throw in apps for traveling around Thailand and cooking Thai food, as well as some really odd iPhone applications I couldn't resist.
The overviews will cover: Price, date of creation, version, whether sound is included or not, is an Internet connection required, does it have transliteration or translation or nothing at all, is there Thai script available, how many words and/or phrases are there, does it have zoom capabilities (to see tiny Thai text). There will also be brief instructions (obviously). And I might even throw in a few observations like in my Thai Language Phrase Books: A Mega Review.
Posts in the iPhone app review…
iPhone apps: Thai Language Phrase books
iPhone apps: Thai Alphabet and Vocabulary
iPhone apps: English Thai Dictionaries