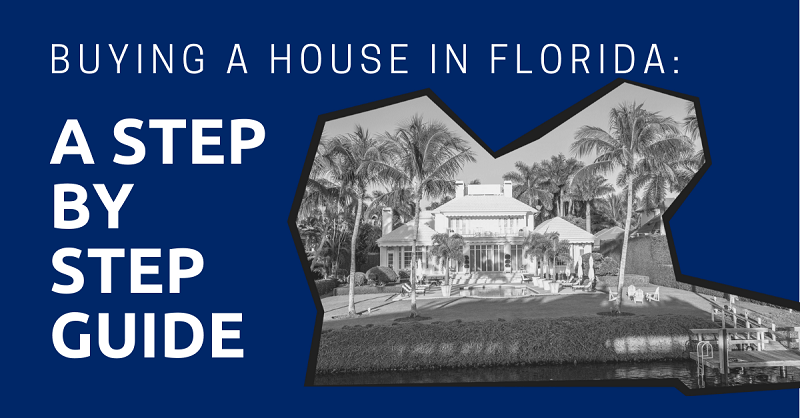 Spectacular weather, glistening beaches, adventuresome watersports, world-renowned attractions, and no state income tax are only a few of the reasons Florida attracts prospective home buyers locally and internationally.
But buying a house isn't an easy matter. It's a big decision in life that you should think about it carefully.
In this article, you will find out what you need to know in order to purchase a house in Florida, including options and where to look. 
This article will take approximately 24 minutes to read. Don't have the time right now? No worries. You can email the ad-free version of the article to yourself and read it later!
Market Status
Florida has a strong housing market, based on a report from the Federal Housing Finance Agency (FHFA). The report ranked Florida number 12 on the list of all states for purchase price appreciation in the first quarter of 2020.
The average growth rate in price was 7.07% from a year ago. Additionally, Florida Realtors reported "more closed sales, more new pending sales, rising median prices, and more listings compared to a year ago despite the ongoing pandemic."
What this means for you is that the market price of houses in Florida is going up every year.
Low Housing Inventory
As with many areas of the country, Florida is now a seller's market, meaning there is a low inventory of housing. Several factors contribute to this. Low mortgage interest rates drive more buyers to the market. Homeowners have been holding out on selling, some taking advantage of the low interest rates to refinance and renovate instead.
Additionally, Florida has seen high population growth, mostly from Cuba, Spain, and Latin America. Not having enough houses on the market for sale indicates the demand for rental properties is likely to rise. If you have been thinking about buying a home as an investment and then leasing it, now may be a good time.
Coastal Properties
Florida has "more miles of low-lying coastal land than any other state," as noted in this New York Times article, which reports that Florida's geography may be contributing to a drop in the demand for homes along the coastline. In Miami-Dade County, many homes are less than four feet above sea level.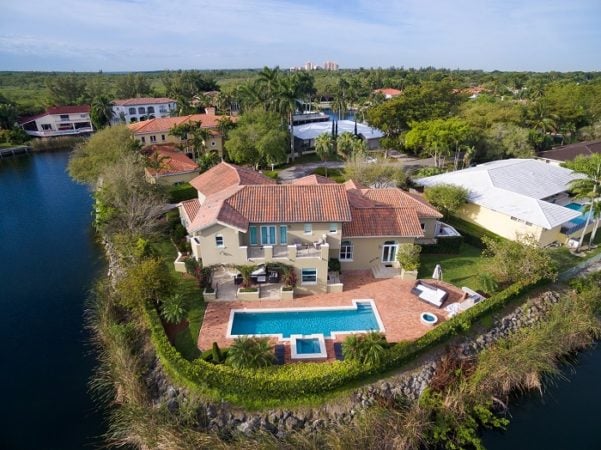 Research has shown that the sales volumes of homes in high-risk and low-risk sections of Florida shifted up and down along a similar pattern until 2013, at which point sales in areas more exposed to rising sea levels took a significant drop compared to less vulnerable areas. Home buyer concerns may have been triggered by Hurricane Sandy, which wreaked havoc in 2012.
House Builders
Consumer Affairs provides guidance on selecting a home builder, finding a reputable contractor, and preparing questions to ask builders before making a decision.
Selecting a Home Builder
Once you pinpoint an area to begin your search for new construction, research the company, scan all reviews, conduct interviews with prospective builders, obtain and contact references, and gather written estimates.
There are several ways to source a home builder. You can contact the Florida Home Builders Association, and request a list of members. The main phone number is 800-261-9447.
Inquire with friends and family members who have purchased new construction. Tour new developments with works in progress. You may also want to get help from a realtor.
Any contractor you work with should be experienced, licensed, insured, and have impeccable references. Reputable home builders belong to professional trade associations. They also guarantee their materials and workmanship.
Interviewing Contractors
This guide can help you prepare questions to ask builders.
How many years have you been in the construction business, designing and building?
Can you provide proof that you are licensed, insured and bonded? Get the builder's license number and a copy of the insurance declaration.
What is the base price? What customization options do I have?
What permits and inspections are required in the area, and do you take responsibility for arranging those with the local authorities and agencies?
What is the projected time frame for completion? Ask for a best-case and worst-case scenario to plan for uncontrollable circumstances like inclement weather.
Will you provide a list of references, and would I have their permission to contact them?
What homes have you built in the area that are available for viewing?
You can verify a contractor's license through the Florida Department of Business and Professional Regulation (DBPR).
In January 2020, Home Builders Weekly (HBW) ranked the following contractors as the top three in terms of new residential construction permits across Florida: Lennar Homes, D.R. Horton, and Pulte Homes.
Cost
Consumer Affairs reports that the average cost for a custom-built house is $100 to $400 per square foot. The median size of a new home is roughly 2500 square feet. So the base price ranges from $250,000 to $1 million, which increases as you add customized features.
In October 2020, Florida Realtors reported the following median sales prices for existing homes in Florida:
Single-family: $300,000
Condo-townhouse: $217,500
The median represents the midway point, where half the homes sold higher, and half sold lower.
Types of Homes
Houses in Florida can be mainly categorized into two types: single-family homes and condominiums.
Single-family homes
Florida offers diversity in its architectural styles. Following are the most prominent single-family home styles:
Mediterranean, with distinctive stucco walls, roofs of tile, and wrought iron detail, found in Orlando and Sarasota.
Spanish, characterized by roofs of clay and terracotta features, seen mostly in large estates.
Coastal contemporary, showcasing floor-to-ceiling windows and an open floor plan to capture maximum light, typical style along the Florida coastline.
Victorian, historic treasures with small windows, ornate trim, and baroque features, typical in the central region of Florida, such as Ocala.
Ranch, one-level homes with attached garage, common in retirement communities.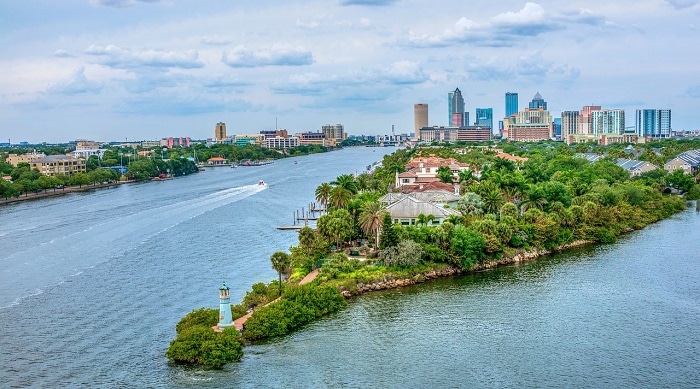 Condominiums (condos)
Condos punctuate the beautiful coastline of South Florida. Condo owners are often subject to the bylaws of a homeowner association (HOA). When shopping for a condo, ask the HOA these questions:
Am I permitted to rent out the unit if I choose to in the future? If yes, is there a limit on the frequency and duration?
Is there an age requirement for living in the condo development and for use of the facilities, such as the pool or clubhouse?
Are pets allowed?
Would I have access to storage, parking or the ability to dock a boat?
What is the HOA fee, and what does it include?
Legal issues
There are certain legal aspects you should be aware of as an expat or a US citizen.
Foreign Home Buyers
Florida's allure to foreign buyers is understandable given the ideal weather, pristine beaches, spirited nightlife, and the state's history of market appreciation.
The Herald-Tribune reported that "Florida, for the 12th consecutive year, remained the top destination for foreign buyers."
Foreign nationals are permitted to buy real estate in the U.S. for their personal use. The deed may be either in the name of the individual, a corporation, or a limited liability company (LLC).
However, when you sell the property, you are subject to income tax withholding under the Foreign Investment in Real Property Tax Act (FIRPTA).
Your buyers, their agents, or settlement officials must withhold 15% of the amount realized on the disposition. Disposition refers to sale, exchange, liquidation, redemption, gift, or transfer.
If you buy land as an investment property, you need to report the transaction to the U.S. Department of Commerce. Extensive details are required if the tract is over 200 acres or was purchased for over $1 million.
If you buy real estate in Florida with the intent to lease it, you are required to pay tax based on the rental income. Filing requirements with the Florida Department of State and the Florida Department of Revenue may apply as well.
To ensure you are in compliance and up-to-date on any changes in the law, you are strongly encouraged to consult with a Florida real estate attorney experienced in these matters. Any Florida realtor you work with should be able to provide professional recommendations.
U.S. Home Buyers
In some parts of the United States, the home closing is coordinated by a title company. In other areas, it is more common to use a real estate attorney.
In Florida, the buyer can choose. Some buyers are happy with a real estate agent preparing standardized forms and having a title company provide the title insurance and conduct the closing. Other buyers prefer legal representation for peace of mind.
An attorney can perform the functions of a title company, but a title company cannot give legal advice.
For your protection, be aware that Florida law requires homeowner disclosure. Sellers must disclose any property issues known or that should be known. Inspections are part of the home buying process, but sometimes there are issues not revealed in an inspection report.
Before Buying
Florida appeals to people for different reasons. Many come for the sun, beaches, culture, entertainment, and attractions. Some are looking to pursue careers while others want to retire or buy a second home. Before you buy, choose an area that suits your lifestyle.
Location
Your desired location will depend on whether your primary focus is an area with top schools, recreation, culture, senior living, or professional life.
For example, many families and professionals are drawn to Melbourne and Miami. Miami as well as Tampa attract people looking for a beach lifestyle and social scene.
Investors looking for market value appreciation may consider Florida locations that made the top-20 list of metropolitan areas of the U.S.:
Jacksonville
Orlando-Kissimmee-Sanford
Fort Lauderdale-Pompano Beach-Sunrise
Tampa-Saint Petersburg-Clearwater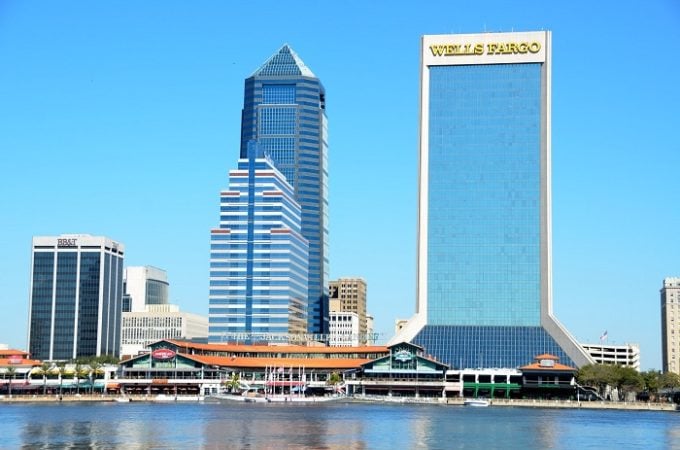 The U.S. News suggests these are the best places to retire in Florida:
Sarasota
Fort Myers
Port St. Lucie
Naples
To research school rankings in Florida, start with the Florida Department of Education.
New/Old house
Weighing the pros and cons of new construction versus an existing home is mostly based on personal preference. Here are a few practical matters to keep in mind.
Time
The projected completion date of new construction can change and usually does. Weather, back-ordered materials, and inspection scheduling are a few variables that may delay the project.
Although you may be tempted to push a contractor to adhere to the date, your ability to be flexible works more in your favor if you want to be sure the job is done right. Of course, closing delays on existing homes can occur as well, but it is less common.
Budget
When you have an accepted offer and contract on an existing home, the price is mostly fixed. If anything, unexpected repairs that surface during an inspection may enable you to negotiate with the owner for a credit. With new construction, you may end up spending more than you planned.
This typically happens when the buyer requests customizations that were not built into the base price.
On the other hand, you should not have to incur any repair costs, at least for the first year. Verify the builder's warranty to check how long the workmanship is guaranteed.
Maintenance
If you are handy or enjoy fixing things, you may not mind the repairs inevitably needed in existing homes. If not, or if major household appliances break after the closing, you may have to spend considerable money.
To avert large expenditures, or at least be aware of them so you can plan ahead, be sure you are present at the inspections. Also, read the inspection report carefully. One of the benefits of buying a new house is that it should be maintenance-free, at least initially.
Options
To buy a house in Florida, you can use a real estate agent, make a direct purchase from an owner, or find a house from foreclosures and short sales.
Real Estate Agents
When you work with a licensed buyer's agent, that agent has a fiduciary responsibility to look out for your best interests. The seller is responsible for the commission, which is paid out of the proceeds on closing day. Popular websites to search for an agent are realtor.com and Zillow.
Pros
The benefit of working with an experienced, qualified real estate agent is that the agent will scope out, preview, and show you homes that match your criteria. This filtering process saves you time.
Good agents are on top of the market and are alerted as soon as new properties become available, giving you the advantage of being one of the first in the door for showings. This is especially important when housing inventory is low and you have to compete with multiple buyers.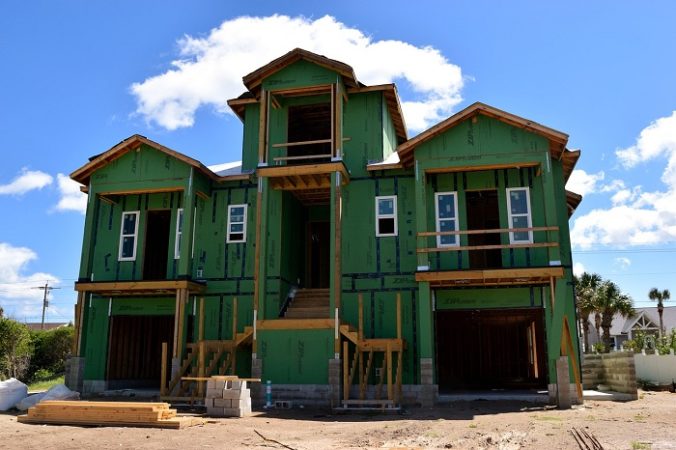 The agent will prepare the paperwork, negotiate on your behalf, and recommend service providers you will need, such as inspectors and an attorney or title company. If you are not presently in Florida, be sure to work with an agent who has strong technical skills.
Savvy agents can arrange virtual showings, transmit paperwork digitally, and keep in close contact electronically.
Cons
There are no real drawbacks in working with an agent unless you simply do not like that person. In that case, you are not obligated to continue the relationship with them.
If you decide not to work with an agent, you have the option of looking for homes sold directly by owners.
Purchasing Directly from an Owner
Houses available for sale by owners are commonly referred to as FSBOs.
Owners who market their homes directly to buyers often do so to avoid paying broker fees. Real estate broker fees in Florida typically range from 5% to 6% of the sale price.
If you decide to look at FSBO properties, there are online resources to help with your search, such as For Sale By Owner, Buy Owner and For Sale By Owner Buyers Guide.
Pros
Some buyers look for FSBOs because they hope to negotiate the price down based on the fact that the owner is saving money by not having to pay a commission. This presents an interesting paradox because the owner typically prices the house with those savings in mind and therefore is not necessarily amenable to lowering the price further.
Then there are owners that list the home higher, hoping to benefit from the savings rather than pass savings on to the buyer. At the end of the day, the home will generally sell for its market value, so research the market to ensure you are getting good value for your money.
Cons
The potential drawback of buying an FSBO is that you do not benefit from the services a real estate agent provides as described above. Also, not all owners are easy to work with, so it helps to have a professional in the middle who is acting in your best interests.
However, just because the owner does not work with a broker does not necessarily mean you can't be represented. Some owners will show their homes to prospective buyers who are represented by a buyer's agent.
If you buy the home, the owner has to pay your agent a commission, but is still saving money by not having a seller's agent. Whether or not you have agent representation, you would benefit from hiring a real estate attorney to manage the contract of sale.
Foreclosures and Short Sales
Some buyers purposefully hunt for foreclosure and short sale properties. These properties become available when homeowners are unable to make their mortgage payments. Florida was flooded with foreclosures and short sales after the 2006 real estate market collapse.
Though Florida has since recovered, you can still find foreclosures and short sales, and they may be worth considering. To understand why, let's take a look at each of these scenarios.
Foreclosure Pros
When owners are unable to pay their mortgage payments and are forced to leave their homes, the bank loses money on its investment. The bank assumes ownership of the property and tries to sell it as part of a foreclosure, which is a legal procedure against the owner in default of a loan.
Every day the house sits unsold, the bank is spending money on maintenance and property management, so the bank is motivated to sell as soon as possible. As a buyer, this may work to your advantage.
Short Sale Pros
When people purchase homes during an inflated housing market, followed by a period of market depreciation, they may end up with a mortgage loan that exceeds what the house is worth.
This is known as negative equity. An owner who has to sell with negative equity will try to negotiate with the bank to resolve the debt.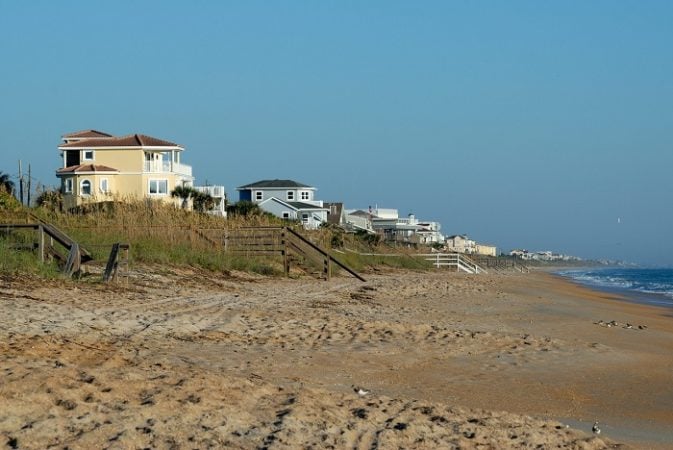 If the negotiations work in the owner's favor, the bank will accept the money that the owner can get from the sale, based on market value, even though the payment is short of the full loan.
When you purchase this type of property, you may find owners who are anxious to sell so they can pay off their debt and move on. As a buyer, this may put you in a favorable position.
Cons
The downside of buying a foreclosure or short sale property is that these houses are often in poor condition. Understandably, owners who can't pay their mortgage may struggle to pay for repairs and maintenance as well.
If you are handy, though, it may be worth it. Properties in poor condition are usually not a deterrent for investors who, generally, are tied to a network of contractors or are contractors themselves.
Buying Process
Mortgage Pre-approval
Before you begin looking at homes, it is recommended that you meet with a lender to obtain a pre-approval letter. This is a letter that verifies you are eligible to receive a mortgage up to a specified amount.
This document validates your ability to qualify for a mortgage, which is reassuring to sellers and real estate brokers. Being able to show you are a bona fide buyer should carry some weight when you submit an offer.
Before a bank issues this letter, you will need to provide proof of your financial position, including bank statements, tax returns, and W2 forms (if you are a U.S. citizen).
The mortgage officer will tell you exactly what the lending institution requires.
In addition to banks, you can also check out these private money lenders. It's easier to get a mortgage from private money lenders, but their internet rate is also higher as well.
Normally, bank interest rates are similar to the current market rate, whereas private money lenders charge around 8% – 12% per year.
Showings
Some people are lucky enough to find the home they want after seeing a few houses. Others will not make a selection until they see numerous properties.
Best practice is to know your price range based on your mortgage pre-approval, and prioritize your selection criteria in terms of location, size, style, and condition.
It's a fine balancing act between not wanting to settle and not missing a good opportunity when you see it, especially in a market where there are more prospective buyers than homes available for sale.
Submitting an Offer
When you find the home of your dreams, you, or your agent if you are working with one, will prepare a written offer, known as a bid. The owner reviews the bid and can either accept, decline, or counter for more money.
Some offers require more negotiation than others.
Under Contract
Once the seller accepts your offer, you sign the contract of sale and submit it with your down payment, ideally 20% of the purchase price. After you and the owner have signed, the contract is considered executed.
Provide a copy of the contract to your lender, and complete a mortgage application. Identify a title company or attorney to handle the closing, and begin to make departure arrangements for the home you are leaving. Checklists are helpful at this stage.
Home Inspections
Arrange home inspections appropriate for your area. A structural home inspection is essential. Additional inspections customary for the specific location should be done as well, such as termite, radon, and septic inspections.
You are responsible for scheduling and paying for these inspections. Be sure to hire licensed, preferably recommended, professionals and inquire about the charges.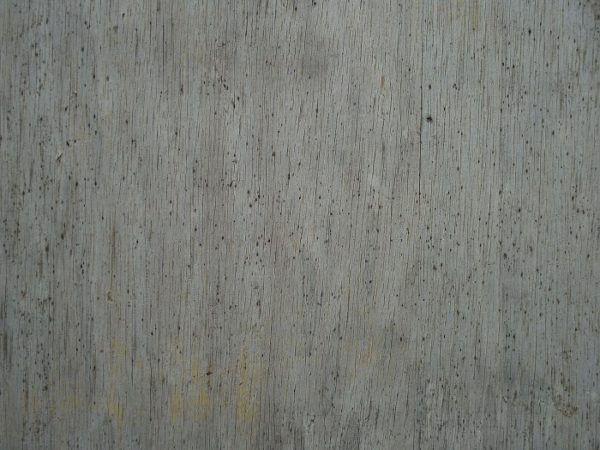 In Florida, hire a mold assessor to inspect for mold and mold damage. Also, especially in South Florida, contact a surveyor, architect, or engineer for a flood elevation certificate. You will need this if you apply for flood insurance. The property elevation will be a determining factor in your insurance premiums.
Your contract of sale will dictate the time frame within which these inspections must be completed. Be sure to attend the inspections. Though inspectors will prepare official reports, it is helpful when the inspector can inform you directly, and you will learn a lot about the house.
If the inspection results reveal any issues, address them with the seller if necessary.
Homeowners Insurance and Taxes
Shop around for homeowners insurance. To protect their investment, lenders will ask you to have the insurance company include the lending institution as an additional insured in the policy. Once you have a policy in place, send the lender a copy of the declaration.
In most cases, homeowners insurance premiums and real estate taxes will be rolled into your monthly mortgage payment.
Closing Costs
The closing or settlement is when the sales transaction is finalized and ownership is transferred to you from the seller. At this point, you will be obligated to pay fees, referred to as closing costs.
Fees vary by such factors as location, property type, and loan type. The general rule of thumb for homebuyer closing costs is between 2% and 5% of the purchase price. An online calculator specific to Florida can give you a better idea.
Following are some of the fees to be expected for a typical closing in Florida. This is not an all-inclusive list. For example, if you use the services of an attorney, there will also be an attorney's fee. If you buy a condo, you may have a homeowners association fee.
Processing
Credit report
Appraisal
Flood life of loan
Title fees and taxes
Estimated total due at closing
In addition to closing costs, you can expect the total amount due on the day of closing to include your down payment, interest on the loan, real estate tax, and the property insurance premium.
As an example, if you purchase a home for $300,000, the funds due at closing may look something like this:
Down payment: $60,000 (20% of purchase price)
Closing costs: $6,000 (2% of purchase price)
Prepaid loan interest plus tax and insurance escrow: $2,000
Total due: $68,000
Notification of Fees
By law, your lender must provide you with a loan estimate, which will include projected closing costs, no later than three business days after your completed application has been received. This is only an estimate so you can plan ahead. Within three days before the closing, your lender will send you a closing disclosure with the final amount due on the day of closing.
Final Walk-Through
Confirm the scheduled closing date and arrange to walk through the home the day of or day before the closing to ensure the condition of the property is as it should be.
Usually, the seller will have vacated the property at this point, so you can check for any items you previously negotiated with the seller to be left behind or removed. Your real estate agent, if applicable, should accompany you in case there are any issues.
Closing
The closing takes place in the office of either an attorney or a title company. Attendees typically include the buyers, sellers, and real estate agents if any are involved. You will have to sign several documents. Be sure to bring your checkbook. Once the transaction is complete, the seller will hand over the keys.
After the Purchase
One you complete the purchase, there are a few more things you should do.
Essential Services
Arrange for all applicable utilities to be activated before you move in. You don't want to move into a dark house.
Depending on the property type and location, you may have to schedule such services as trash removal or lawn care.
Contact your post office if you want to set up mail forwarding from your old location to your new home.
Moving in
Make arrangements to transport your household goods to your new home. You may hire professional movers or rent a U-Haul to move on your own, depending on your departure location and how much you have to move.
Home Sweet Home
Several weeks after you move in, you should receive the deed to the house. Celebrate, get to know your neighbors, and have fun decorating!
Now, on to You
We hope that this article answers everything you need to know when it comes to buying a house in Florida.
Buying a house is a big decision involving a large amount of money. You should take your time and think about it carefully.
If you have any questions or want to share your buying experience, please feel free to leave your comments below.