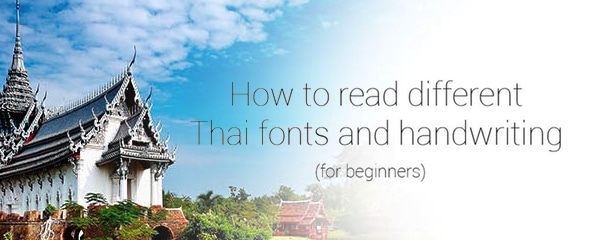 It's been my observation that when you are advanced in a language, to read you don't need to recognize each letter. You see words as a coherent whole. And given the context you can guess what the word is quite easy. 

But at the beginning of learning a language such as Thai, even little differences in letter shapes (using different fonts and handwriting) will often make you stumble. At least it was my experience.

 Over time I developed rules on how to distinguish letters in the Thai alphabet which I will share with you now.


There are hundreds of Thai fonts. To make the comparisons, I chose four different ones:


Browalia New – classic Thai font

JS-Puchong-Normal.ttf – modern font with simplification

Prompt-Black.otf – modern font with another type of simplification

SOV_wayo.ttf – nice handwriting


All are easy to find online so you can try them yourself. 

Note: There's also a post on WLT listing free Thai font downloads: FREE Thai Fonts: Comparisons & Downloads
How to Read Different Thai Fonts and Handwriting…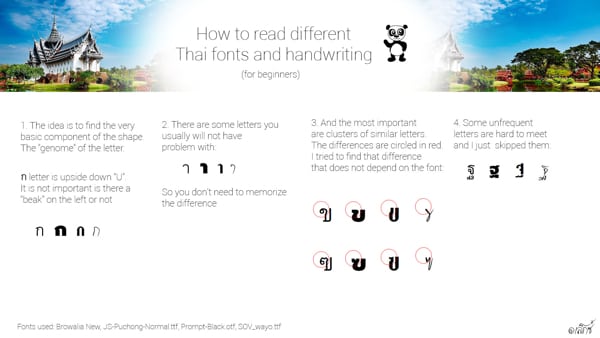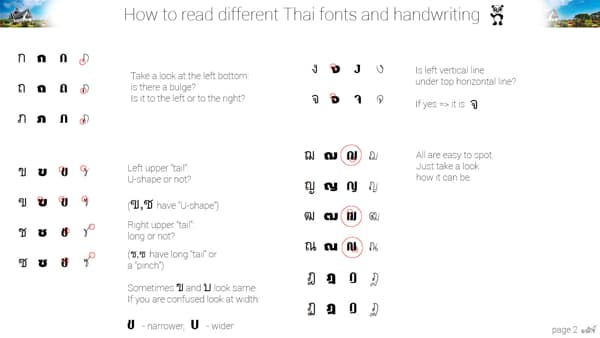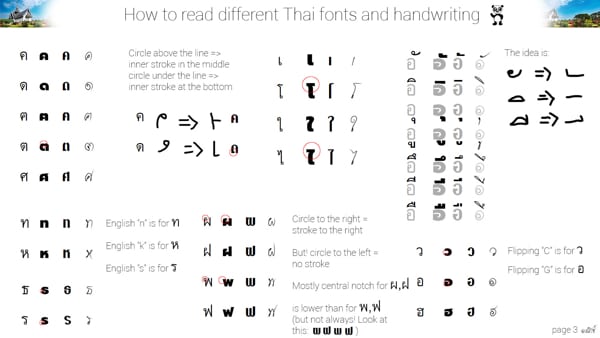 FREE Downloads…
Here are the three files at full resolution for you to download and print out.
ZIP (572kb): Aleksey Golubtsov: Read Thai Fonts