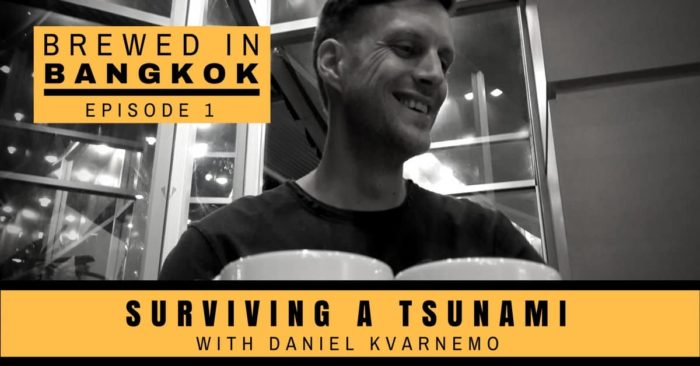 What's it like to see a tsunami wave on the horizon? Imagine a wall that blurs the border between sea and sky, a white wall racing towards you at the speed of a commercial airliner. What would you do?
Welcome to the first episode of 'Brewed in Bangkok', the podcast that shares experiences and stories of the people you meet in the streets of Bangkok. This time, I sat down with social studies teacher Daniel Kvarnemo, who was in this very situation and lived to tell the tale.
Daniel has had his fair share of encounters in Thailand that aren't always for the squeamish. After an accident left him seriously injured on one of the country's islands, he had to be evacuated by a chartered jetliner. He talks about the hair-raising ordeal and his path to recovery.
The whole horizon was a white wall. I thought, what the F is that?' – Daniel, tsunami survivor
Show Notes
Growing up in a country where you get paid to study (01:53)
Diving and snorkeling in Thailand (02:28)
Surviving the 2004 Tsunami (05:58)
Volunteering in a hospital (13:20)
Experiencing the aftermath of the Tsunami (15:50)
Suffering a serious injury in Thailand (20:50)
Evacuated by private jet (25:50)
Living in the straight-edge, hardcore punk music scene in Bangkok (30:70)
Websites Mentioned
Folksam, a Swedish medical insurance company.
Want More?
Listen to the next episode of Brewed in Bangkok: BiB002: Volunteering at a Refugee Camp in Thailand. You can also indirectly see some of Daniel's work as he helped me edit a number of articles on ExpatDen, including the ones on cost of living in Bangkok, Thailand travel insurance, private hospitals in Bangkok, and health insurance in Thailand.