Boonma is one of the oldest relocation companies in Thailand, having been in the industry for over 50 years. Established since April 1, 1964, they have their own fleets and facilities in Bangkok, Chiang Mai, and Chiang Rai.
They provide complete moving services to both individuals and corporations, including packaging, trucking, world-wide door to door delivery, and international air and sea freight forwarding. Boonma is also able to handle moving pets in and out of Thailand.


Why Boonma
Boonma has been around in the moving industry for over 50 years, with their own fleets in Bangkok, Chiang Rai, Chiang Mai, and Samutprakarn.
They have a worldwide network and are able to provide international moving services on both inbound and outbound relocations.
They are one of a few pet moving services that I know of providing an all-in-one solution of: veterinary services, including vaccinations, microchip implantation, blood tests, flight reservations, and pet delivery.
You will communicate directly with their executive director, Khun Tiddy. From my experience with him, he can speak excellent English, is easy to talk to, replies quickly, and is very professional.
You can get in touch with Boonma if you are looking for an all-in-one moving solution, including:
International moving services, both into and out of Thailand
Worldwide pet travel services, from vaccinations to delivery
Local moving services inside Thailand, including removal of debris from residence
Enter your inquiries below to get a quote from Boonma.
Testimonials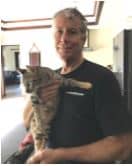 "We are returning customers to Boonma, having experienced your truly superior service two years ago when we moved our pets from New Zealand to Thailand. So when we started planning our next move to Spain, we didn't hesitate to call Boonma again.
Every possible aspect that your team had control over from this end was handled with complete professionalism, courtesy and amazing levels of experience and competence. Beyond this, what makes your company stand out is the level of very personal care and understanding. We were continually kept up to date on status of our cats at every step of the way.
Thanks so much to your team, and especially to Tiddy, who made this move as smooth as anyone could imagine. We will certainly use your company again if the situation arises."- Fredesick Weldon, from Thailand to Spain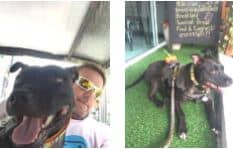 "Just wanted to take a few minutes to write you an email and express my gratitude for the assistance in importing Hafsa to Thailand. I apologize for the many questions and the seemingly endless nervousness on my part. You both provided excellent customer service and I am very grateful.
Pictures speak a thousand words… here is how Hafsa is doing. Thanks again and I will certainly recommend your services. All the best" – David McRitchie, from UAE to Thailand
"Our container arrived yesterday from Switzerland in Sattahip. Perfect Job from the entire Boonma Team. Thank you all guys." – Markus Naef. from Switzerland to Thailand
Disclaimer
We're happy to connect you to service providers who we'd consult with in your situation, and who we find to be professional, knowledgeable, and ethical. That said, it's important to note that we sometimes get commission from service providers for referring new clients to them. This happens at no cost to you and helps us cover some of the expenses of running ExpatDen. While we do our best to pick the most suitable service providers, we can't make any guarantees or accept any liability resulting from your interactions and transactions with them.