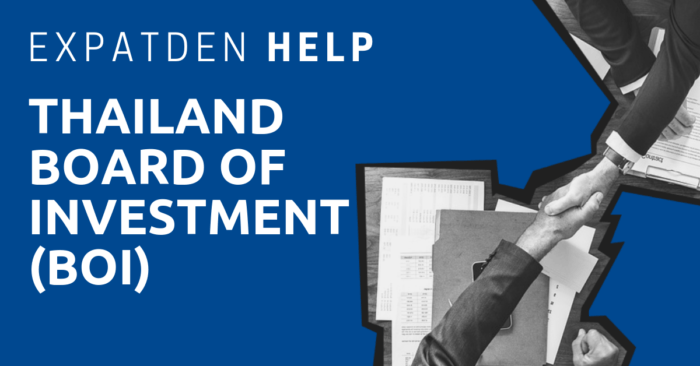 Did you know that when setting up a business in Thailand a Thai national must own 51% of your company's shares? This means you only own 49% of your company's shares, and you don't have sole authority over the company's business dealings.
This doesn't sound like the most ideal scenario, right? Fortunately, there is a way to legally register your company in Thailand and own 100% of the company, even if you're a foreigner. You can do this through Thailand's Board of Investment, or BOI.
If you register your company through the BOI you get full ownership of your company and the following benefits:
corporate income tax exemption for up to eight years
visa and work permit help
Going through the BOI is the best way to set up a company in Thailand.
But you could face challenges when setting up your company through the BOI. It takes many steps to do so, and you need to deal with many Thai government organizations and a big pile of paperwork.
If you're interested or need help with registering your company with the BOI, fill out the form below. We'll help you based on our experience with the BOI over the past ten years while running a software and ecommerce company in Thailand.