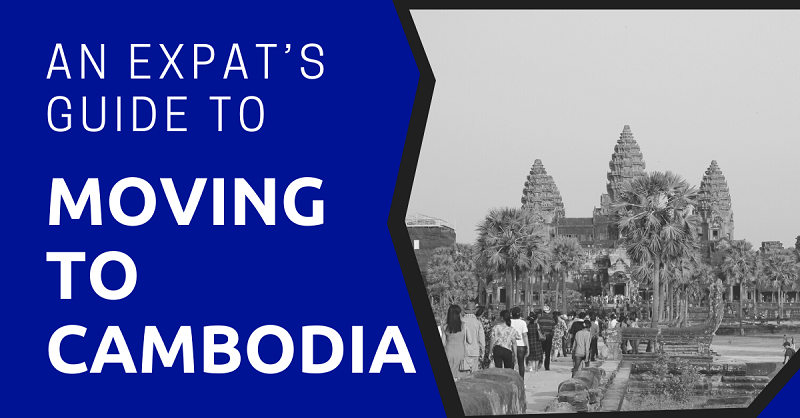 A variety of expats are drawn to Cambodia. Retirees, professionals, NGO workers, PeaceCorps volunteers, diplomats and government workers, as well as savvy entrepreneurs. Their reasons for choosing Cambodia are just as varied. From the cost of living to burgeoning business opportunities to expat-friendly visa regulations, Cambodia offers a number of upsides for expats.
It's estimated that there were around 160,000 foreigners from 183 countries working in Cambodia as of 2018 but that number is likely to have dropped significantly since the start of the COVID-19 pandemic.
Many expats begin their journey in the county's capital, Phnom Penh, or in the cultural capital and home to Angkor Wat, Siem Reap. Others seek out a quieter life along the Cambodian coast in cities like Kep and Kampot.
This article will take approximately 25 minutes to read. Don't have the time right now? No worries. You can email the ad-free version of the article to yourself and read it later!
Where to Live
This is the most important decision for determining the kind of life you are going to live as an expat in Cambodia.
Phnom Penh
The country's capital, Phnom Penh, is home to between 2 and 3 million people. The city is a vibrant mix of old and new with many cultural landmarks dotted around the city amongst new high-rise developments. Infrastructure in Phnom Penh is the most highly developed in the country. Power and water outages are rare and high speed internet is readily available.
Phnom Penh is the top choice for the majority of expats as there is a big social scene. There are plenty of bars, pubs, nightclubs, and live music venues to choose from. With all the comforts of a modern city with coffee shops and international restaurants seemingly on every corner, grocery stores with imported goods, luxury apartment complexes and international schools.
Siem Reap
Siem Reap is the second most popular choice for expat life. With a population under 200,000, Siem Reap is much smaller than the capital but has a thriving expat scene and laid back way of life. The presence of Angkor Wat means the city is always bustling with activity and tourists and many expats swear it is the most charming and comfortable place to live in Cambodia.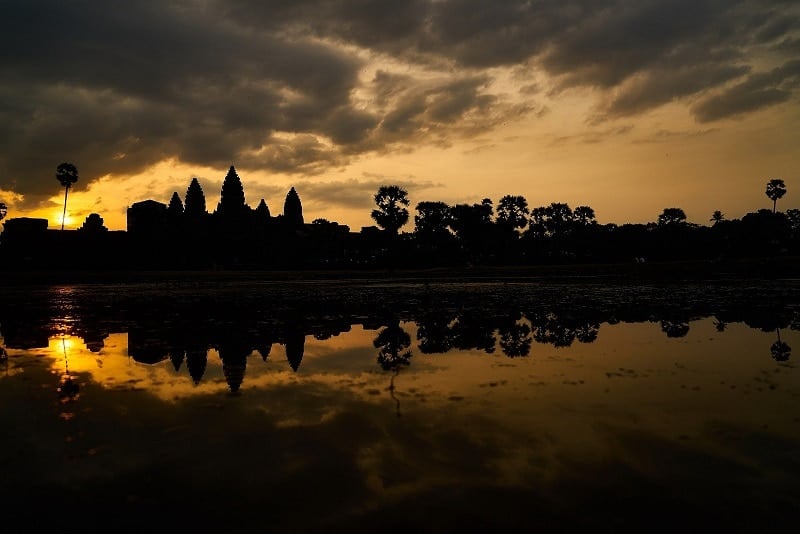 There is a vibrant nightlife with plenty of restaurants and bars catering to the international crowd, especially along "Pub Street". However there are fewer big malls. There are well established hotels, guesthouses, and retail outlets within the city center that make life convenient for expats and the cost of living is lower here than in Phnom Penh. Siem Reap is warmer than Phnom Penh, however, and has a longer wet season.
Other Options
The French Colonial city of Battambang is another city that attracts expats. There are a number of charming bars, restaurants and hotels here.
Kep and Kampot are also popular destinations in southern Cambodia that promise a leisurely lifestyle for expats amongst stunning natural surroundings.
Sihanoukville is a coastal resort town that is a good jumping off point for the beaches and islands just off the coast.
In the outer provinces of Cambodia, you can find other alcoves of expats, mostly along the coast or in riverside towns like Poipet.
Learn More: Find out which cities are the best places to live in Cambodia for expats.
Cost of Living
Consistently ranked as one of the most affordable places to live for expats, Cambodia has become a popular destination for those on a budget.
In general, a single person can live quite comfortably on a $1,000 – $1,500 monthly budget depending on lifestyle and where you live. This budget would allow for regular outings to restaurants and bars, Western or otherwise, regular splurges on imported groceries, domestic holidays, and frequent use of air conditioning.
Visa Costs
The majority of travelers coming to Cambodia will enjoy a 30 day T (tourist) or E visa for just $30 or $35 respectively. After that, year long renewals come in under $300 for multiple entries.
Housing
Rent can vary widely based on where you live and what level of luxury you are looking for but apartments can be found for as little as $150 a month for a shared apartment or an average of $300 to $500 a month per bedroom in a new building. Traditional Cambodian rentals can be found for $300 or less. High-end, luxury apartments range from $500 to $2,000+
Utilities
You can easily spend under $200 a month on all of your additional home expenses in Cambodia
Electricity is around 820 riel per kWh ($0.20)
Water is around 1,000 riels per cubic meter ($0.25)
Put aside $20 a month for garbage removal
Internet will cost $20 to $50 a month
Unlimited data on a mobile phone comes in at around $15 a month
Hire a cleaner for $50 to $100 a month
Food
$200 to $500 per month is an ample budget for food for a single person.
Eating out is inexpensive and cheap bites can be found on almost every street corner in Cambodian cities and towns. Casual, street-side meals can be found for as little as $1-3 and nicer, mid-range establishments come in at around $5-$10 a plate.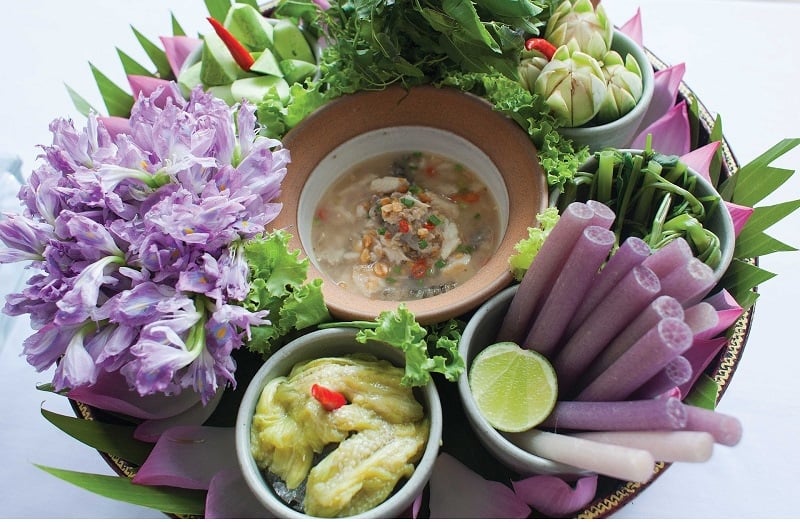 Many expats find that they eat out for most of their meals rather than buying the groceries to cook at home. Food delivery services like Grab have also become more convenient.
Entertainment
Cambodia offers an increasingly wide range of entertainment options. Bars and nightclubs are popular with expats. Local beers can be found for a dollar a piece and imported bottles for $2-5. High-end hotels and nightclubs charge around $5 for a cocktail.
Shopping malls are popping up all over the country and are popular options for dining and fun. They are great places to see a movie, go to the arcade or go bowling. A movie ticket can cost anywhere from $3-15.
Consumer goods are low cost but imported goods remain high.
If you're looking to get away for a weekend, you can head to a destination like Mondulkiri or Koh Rong for around $200 including transportation, food, and accommodation.
Preparing for Your Move
Here are some of the main things to think about when you begin to plan your move to Cambodia.
Moving Expenses
If you are moving before finding a job, it is best to have at least three to six months of savings before arriving to live in Cambodia on top of the money you'll need to spend to settle into the new country.
For your first month in Phnom Penh budget $1,500 – $2,000. That includes a stay at a guesthouse while you find your new home. It will cover the first month's rent and a security deposit once you decide on an apartment you want to stay in long-term. It also includes an ample food budget of around $300 a month.
Plan for an additional $150 for entertainment, transportation, phone, and internet, and the occasional luxury like a night out or a massage.
Visas
The most popular visa option for expats is the T or E Visa.
Cambodia offers a 30-day T (tourist) or E (ordinary) visa-on-arrival that can be obtained by simply filling out a form, paying either a $30 or $35 fee and providing two passport photos at the airport.
The country actively encourages entrepreneurs and retirees by offering long-stay visas with few restrictions compared to other countries in Southeast Asia. There are no income requirements or age restrictions for these long-stay visas nor is there extensive paperwork and documentation required.
A year-long, multiple-entry visa renewal comes in under $300 and is generally processed in three days or less with the help of a visa agent. After a year, those on a T visa can extend for an additional 30 days for a $45 fee while E visas can be extended indefinitely. E visas are granted to those working, studying or retiring in Cambodia.
Several other types of visas are available as well including the B Visa for NGO employees and K Visa for foreign born Cambodians.
The rules have changed several times since the start of the COVID-19 pandemic. Check the Cambodian government's visa on arrival website for the latest application procedures and regulations.
Flight Options
There are three international airports in Cambodia in Siem Reap, Phnom Penh, and Sihanoukville. Airports offer direct flights to most countries in Asia including Korea, Thailand, Vietnam, China, and Singapore. Outside of Asia, there is only one direct flight to France offered but plenty of connecting routes.
Domestically, there are limited flights between these airports but most expats opt to travel by taxi or bus once they're in the country.
What to Bring
The short answer is: as little as possible. It is reliably hot year-round no matter where you are in Cambodia and consumer goods are inexpensive if you do find you are lacking some essentials.
Another reason to pack light are the huge customs fees your personal effects could be subject to if you do decide to go above and beyond the normal baggage limit or ship your items through an international mover.
You will want to bring medications and prescriptions, tampons, stick deodorant, your favorite beauty, hair, and makeup products, and clothing and shoes if you are especially tall or big.
Finding a Mover
Unless you are coming to Cambodia on a corporate or diplomatic package and arrange a move through them, you will be subject to very high shipping and customs fees. If you do decide to go ahead with hiring a mover, however, you can find reputable companies that will get your belongings safely to Cambodia.
JVK Naga Movers is an international company based in Thailand with branches all over Asia and Intra Co. is a less expensive option.
Settling In to Your New Life
After arriving in Cambodia and deciding you'd like to stay long term, you'll want to put down roots. Expat communities are welcoming to newcomers. Cambodians are also friendly and accommodating.
Finding an Apartment
A variety of housing options are available for Expats. Extended stay guesthouses, apartment/villa rentals, even purchasing a property are all viable options.
Many new arrivals start out living in a guesthouse or signing a short-term lease. This allows for flexibility and time to decide what housing options are a priority. Having hot water, a gated security entrance, an oven in the kitchen, or an elevator may all affect your standard of living but are not necessarily going to be included in a standard Cambodian rental. Hopping around a few short-term rentals until you find a place that fits your budget and expectations is recommended.
Once you are ready to sign a longer term lease, most expats find housing prices in Cambodia to be extremely affordable. A one bedroom in the center of Phnom Penh with Western amenities averages anywhere from $350 to $800 a month but cheaper rentals outside of city centers with more local amenities can be easily found.
Rent often includes the cost of some or all of the utilities including water, electricity and internet.
Finding a Job
Moving without a job to Cambodia is a feasible plan as you will have a good chance of getting one there. It can be difficult to get the attention of Cambodian companies when you are abroad, and the best jobs are found by meeting other expats. High paying jobs with cushy expat packages can be found in Cambodia through good networking. If you're eager to get a jump start on job-hunting before you arrive, you can talk to a headhunting firm in Cambodia like Top Recruitment who may be able to connect you with opportunities.
Teaching jobs can be found easily but it's best to visit the school and get a feel for the job before accepting a position. Some positions are not as advertised and it's best to take the time to look around and find out where other expats have had successful teaching experiences. Working at NGOs or in the development sector is also common in Cambodia.
Check out the latest job listings on CamHR and Bong Thom Classifieds for an idea of what is available. The Phnom Penh Post and the English language newspapers also have listings for jobs. For the development sector and NGO jobs, check out Idealist and Reliefweb Cambodia.
Setting Up Your Phone
Getting a SIM card used to be difficult, requiring a local sponsor. These days, just take your passport to one of the many retail outlets of Cambodia's cell companies: Cellcard/Mobitel, Mart, Metfone, qb, Beeline, CooTel or Excell.
You can shop around for the best deal on a data plan. Just keep in mind that each brand has different coverage areas in the country and it's best to ask around about other people's experience with their cell carrier locally.
The majority of expats choose prepaid Cellcard plans thanks to their reliable English-speaking service and inexpensive data plans. Monthly packages of 8 GB are available from Cellcard for just $5.
Make sure your cell phone SIM is unlocked by your existing carrier before going to Cambodia or you might be forced to buy a new phone there.
Everyday Life in Cambodia
Once you have started your new life in Cambodia, you will start getting to know your area and begin building a comfortable routine.
Currency and Banking
Both the US dollar and the Cambodian Riel are used in the country with an exchange rate of 4,100 Riel to 1 USD at the time of writing. There are no coins used in Cambodia.
Credit cards and digital payments are increasingly accepted as payment but cash is still used in the majority of transactions.
While both the Riel and USD are used in the country, people tend to use USD for larger transactions and reserve their Riel for smaller amounts. Riels come in denominations between 100 and 50,000.
ATMs are easy to find in urban areas which provide easy access to international banks for a transaction fee of around $5. ATMs dispense US dollars and will not dispense riel unless you have an account at a Cambodian bank.
Many expats choose to use their bank accounts from home as their primary source of money but it is possible to open a Cambodian bank account if you are planning a long-term stay. Most banks will grant foreigners an account with a valid passport and long-stay visa plus a contract from either your employer or landlord.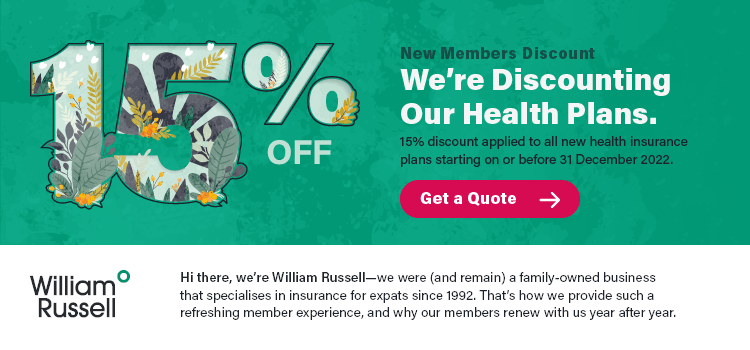 Advertisement
ACLEDA Bank is a popular choice among expats with over 230 locations throughout the country. Canadia Bank is another popular choice thanks to its offering of fee-free ATM withdrawals.
Getting Around
Day to day transportation has become easier in recent years with ride-hailing apps like PassApp and Grab eliminating the need to try to explain your destination to your driver or bargain for a final price.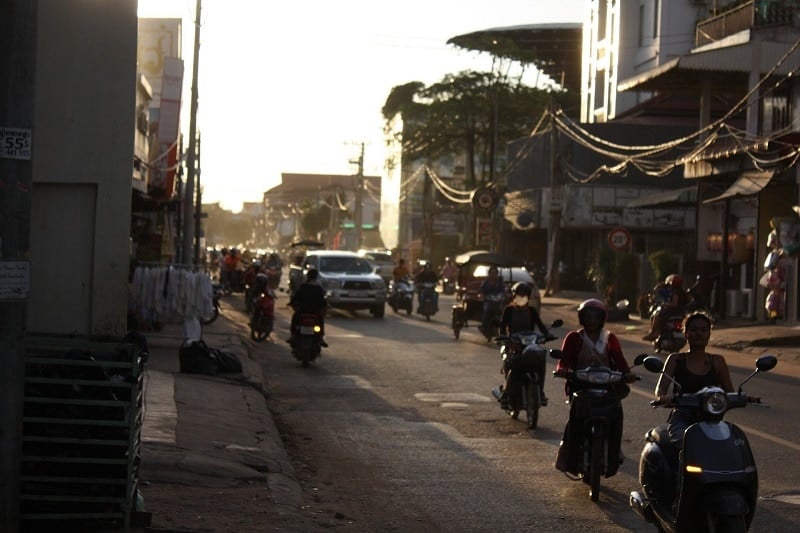 Tuk-tuks and moto-taxis are also still common and can be hailed on the street easily in urban areas. Private buses and taxis are also readily available and easily booked through transportation companies or through your hotel or guesthouse.
Weather
If heat isn't your thing, Cambodia may not be the place for you. Temperatures can easily rise above 104F (40C) in the middle of the day and even in the coolest months of the year temperatures stay above 30C. It is hot year round with a rainy season and a dry season. September and October are peak rainy season months and March and April are the hottest months of the year as they fall at the end of the December to April dry season.
Safety
Cambodia is generally very safe for foreign travelers and expats, even solo female travelers, but that does not mean that crime does not occur. There are plenty of opportunists who are happy to relieve travelers of their belongings.
Phnom Penh experiences the most of this type of crime in Cambodia, with purse snatchers and petty thievery being the most common. Siem Reap can also be particularly prone to this type of crime thanks to the throngs of tourists.
Visitors are encouraged to exercise caution when walking alone and be aware of their surroundings. Men should wear their wallets in their front pocket and women should wear their bags close to their chests to avoid common pick-pocketing and snatch-and-grab crimes.
Police in Cambodia work to different standards to what you might be used to. Depending on the seriousness of the situation you wish to report, you might need to "tip" $5 – $20 to get the help you need. It's best to meet police with a translator to avoid miscommunications.
You can also report a crime to your embassy, especially if you need to be put in contact with local attorneys or need legal assistance.
Staying Healthy
Your digestive system is likely going to need some time to adjust to life in Cambodia. Most travelers experience a seemingly inevitable bout of food poisoning in their first month in the country.
Taking precautions like avoiding street food and not having ice in a drink is advisable, especially when you first arrive and your system is adjusting, but don't be too surprised when you find yourself at U-Care Pharmacy looking for the Pepto-Bismol. It happens to everyone. Do keep an eye out for more serious or persistent symptoms though. Intestinal worms are a common affliction here in long term expats among other parasitic bugs.
Mosquitos are one of the biggest health risks in Cambodia. Dengue fever is common, especially in the damp months just before and after the rainy season and there are no vaccines. Malaria can also be found and presents a risk especially in rural, forested areas. Take extra precautions like wearing long sleeved shirts, sleeping under a mosquito net, and using mosquito repellent with DEET when in high-risk areas.
For some, the persistent heat in Cambodia can cause irritation and heat rash is a common complaint. Locals use a prickly heat powder to relieve the itchy symptoms.
Sexually transmitted diseases are another unfortunate ailment among Cambodia's expat population. Practicing safe sex through the use of condoms is highly recommended. Western brand condoms are available at U-Care Pharmacy but local brands OK and Number 1 are made to international standards.
Getting Medical Treatment
While healthcare in Cambodia is likely a far cry from what you are used to at home, it has vastly improved, and it is now possible to get quality care at hospitals and clinics in the country (as long as the situation is not too serious).
In Phnom Penh and Siem Reap, Royal Phnom Hospital is the most highly regarded international hospital in the country, but treatment comes at a much higher rate for foreigners and the prices are high. Foreigners are willing to fork over the high prices because of their large number Western-trained and accredited doctors and English speaking services.
Sen Sok University Hospital is a less expensive option even if foreigners are still charged double the local rate. There are several foreign doctors here that are popular with expats but the hospital itself feels very local.
Outside of Phnom Penh and Siem Reap, healthcare options are limited to provincial hospitals and clinics of widely varying quality. Most expats seek treatment in the big city or outside of the country if the condition is serious. Bangkok and Singapore are the most common options if treatment is needed outside of the country.
More helpful links:
While the vast majority of expats never experience a medical problem that can't be treated at a Cambodian hospital, it is still best to be sure that your travel insurance or health insurance covers the unlikely case that you will need to be evacuated from Cambodia for medical care.
Read more about health insurance in Cambodia.
Most prescription medications are widely available in Cambodia and most are available over the counter. Painkillers like Oxycontin and psychiatric medications like Addreall, are the exception, however, which you are unlikely to find anywhere in the country.
Visit a reputable pharmacy like Pharmacie De La Gare or U-Care in Phnom Penh. There have been dangerous counterfeit medications found on the market and it's best to buy from a trustworthy business.
Schools
International schools are an important consideration for expats moving to Cambodia with children.There are many excellent English-language schools in Cambodia's major cities and a handful in the smaller towns.
Local schools just aren't ideal for those seeking an international education and for expats, that means that school fees will be an important consideration when planning a move to Cambodia.
The best international schools offer plush facilities, highly trained staff and rich extracurriculars.
Phnom Penh International Schools
Cambodia's capital offers the widest range of international schools in the country.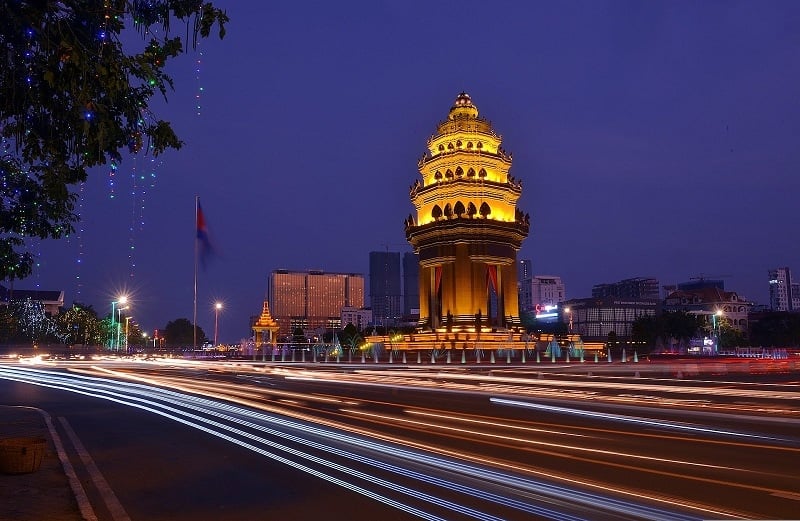 The International School of Phnom Penh (ISPP), The Australian International School of Phnom Penh (AISPP), and The Canadian International School of Phnom Penh (CIS) are highly regared, accredited schools offering International Baccalaureate (ISB) programs through high school. The facilities here are impressive but tuition fees here are some of the highest.
Invictus International School and Footprints International School are more affordable international education options in Phnom Penh.
Siem Reap International Schools
There are an increasing number of options available for international schools in Siem Reap.
The International School of Siem Reap (ISSP) offers international education through high school and teaches a British curriculum. Fees are less than half the price of comparable schools in Phnom Penh.
The Ecole Francaise de Siem Reap or the "French School" offers education in French with limited English classes but enrolls international students.
At the primary level, Bambujaya offer "Waldorf-inspired learning" for students up to Year 5 and Tree House International School Siem Reap offers a British style education up to age 11.
Other International Schools
In the southern cities of Kep, sister city to Kampot, Kep International School offers an English-language education that follows an international curriculum through high school and the Peppercorns Home School offers international education at the primary level.
In Battambang, the Ecole Francaise de Battambang is the only internationally accredited school in the area but they currently only offer classes for children up to age 11.
Language Learning
While the majority of Cambodians speak a little English and many expats don't bother to learn much of the local language, there is a lot of value in learning at least the basics in Khmer.
Gateway2Khmer offers popular small group classes in either part time or full time packages. For serious language learners, the Royal University of Phnom Penh's Institute of Foreign Languages offers 8-10 week intensive courses focused on speaking, reading and writing. Khmer Friends is a good resource for finding private language instructors and online instruction.
In Siem Reap, Speak Like Khmer offers reasonably priced group classes both online and in the classroom.
There are also some useful online resources for Khmai language learners. Ling – Learn Kmer Language and Simply Learn Cambodian are a few examples.
Pros and Cons
For most considering a move to Cambodia, the biggest pro is the higher standard of living on a shoestring budget that expats enjoy in the country. There are some cons to consider as well, however, as Cambodia is a developing nation and may not be the best fit for all travelers.
Pros
Visas are cheaper and easier than any other country in Asia, and they will allow almost anyone to get a visa and stay in the country.
The cost of living is extremely low. You can very comfortably live as a single person on around $1,200 a month or $2,000 as a couple. Rent, food, and luxuries like massages are well within reach for most expats.
The eternal sunshine in Cambodia means never having to experience another cold winter.
The pace of life is slower and the stresses of modern life can feel far away. Expats are laid back and like to have a good time.
There are plenty of opportunities for expats in the Kingdom of Wonder. Teaching opportunities abound and there are many established NGOs in Cambodia that regularly employ foreigners.
Mobile and internet infrastructure has come leaps and bounds in the last ten years and there is now easy access to high quality connections in most places around the country.
Cons
It's important to balance everything in life but for some expats, living with such cheap access to alcohol, great food, and gogo bars, things can get carried away.
Healthcare still lags behind other, surrounding nations like Thailand and Singapore. There are a few high quality hospitals in the country but for major medical treatment, many still opt to travel to neighboring countries.
Infrastructure is also hit or miss. Blackouts and water outages are common outside of Phnom Penh and police services might not be helpful. For some, this makes Cambodia a difficult place to live.
Getting an E (ordinary) visa is incredibly easy but restricts you from working. Working as a digital nomad is not technically legal and you could find yourself paying a large fine if an officer decides to crack down.
Business Visas are available for those seeking to start a business locally but it's a lengthy process and not the most appropriate option for most expats.
The income inequality in Cambodia can be jarring. The majority of Cambodians are still living in poverty and desperate people willing to snatch bags and pickpockets can make urban areas in Cambodia feel unsafe.
The adult entertainment industry in Cambodia is sometimes a bit too visible. It is common to see young Cambodian women with much older men. It is possible to avoid finding yourself in the dodgy parts, but ultimately, it is a reality of living in the country.
Now, on to You
Making the decision to live in Cambodia long term can be rewarding and easy with a little preparation. And why not? Expat life is pretty great in the Kingdom of Wonder and there is a small but vibrant community of like-minded expats waiting to welcome you to the country.