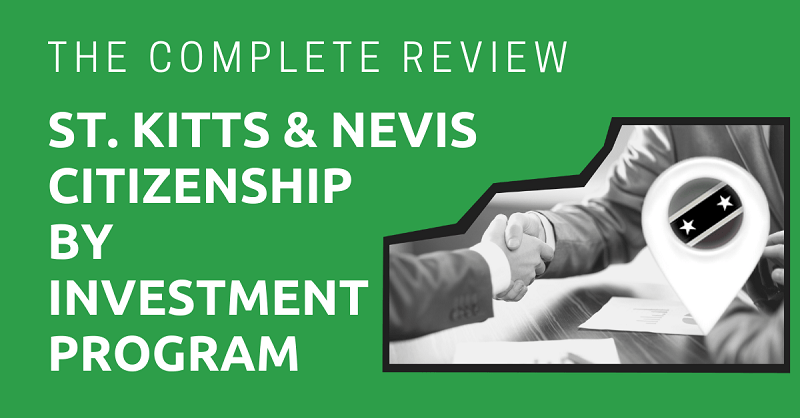 A beautiful island in the Caribbean with sandy beaches and sunny weather, St. Kitts & Nevis is a heavenly destination for immigrants, tourists, and locals alike.
As part of the West Indies, it neighbors countries like Antigua and Barbuda, Dominican Republic, Haiti, Dominica, and others, and is a short three hour flight to Miami, Florida.
For decades now, St. Kitts & Nevis' Citizenship-by-Investment Program has been considered the "platinum standard" around the world for the speed and efficiency with which it handles applications.
For investing in the country, St. Kitts & Nevis also offers one of the best passports in the world to have and citizenship in a vibrant new country with low taxes, great weather, and close proximity to South, Central, and North America.
The purpose of the St. Kitts & Nevis Citizenship-by-Investment Program is to attract foreign investment to the country through an immigration program aimed at people who have the capital to spare.
If you're looking to settle down in St. Kitts & Nevis, let's take a more in-depth look at the country's citizenship and examine what you need to do to ensure your application proceeds hassle-free.
This article will take approximately 18 minutes to read. Don't have the time right now? No worries. You can email the ad-free version of the article to yourself and read it later!
Citizenship Program
St. Kitts & Nevis' citizenship by investment program, which was started in 1984, is the first of its kind and is consistently considered the best in the world.
The program has been successful at bringing foreign investment into the country over the years through the promise of citizenship, and will continue to do so for the foreseeable future.
Once your application has been submitted, officials will perform due diligence checks as they go over your application before shortly giving you a response.
By highlighting what makes St. Kitts & Nevis an attractive destination for prospective immigrants alongside a host of different requirements, the Caribbean nation hopes to attract applicants who will have a positive impact on the country.
Who is the Program For?
Like most citizenship by investment programs around the world, the St. Kitts & Nevis program is aimed at people:
who have the financial capital to invest;
who are interested in living in a beautiful Carribean nation; and
who would like the benefits of a passport widely respected around the world.
A St. Kitts & Nevis passport will grant you access to 156 countries without a visa or visa-on-arrival. You can also get long-term visas to the U.S. and Canada.
If you decide to go ahead with the application process, make sure you prepare all the necessary documents to prove your identity.
The program is an expensive one, so take care to fill out the forms and information required of you accurately so that you don't find yourself in any trouble later on.
Benefits
Applying for immigration and citizenship is never an easy process, but there are many great benefits available to you on becoming a Kittitian or Nevisian.
You could travel visa-free or get a visa-on-arrival to 156 countries and regions worldwide with a St. Kitts & Nevis passport.
With the passport, you won't need a visa if you travel to Europe's Schengen Area, the U.K., Singapore, a number of African nations, and almost all of South America.
Being in the Caribbean, St. Kitts & Nevis is close to both North America, South America, and other Caribbean nations. You could take a quick flight if you ever need to.
St. Kitts & Nevis is also a member of the United Nations (UN), the British Commonwealth, CARICOM and the Organization of American States (OAS).
The country also enjoys warm tropical weather year round with daily average temperatures ranging between 25 and 28 degrees Celsius.
Beautiful beaches, clear waters, and luscious greenery promise to be part of your everyday scenery should you choose to make the move here.
Once your application is approved, you and your family will be granted full citizenship in a beautiful new country in the picturesque Caribbeans.
Requirements
To qualify for the St. Kitts & Nevis Citizenship by Investment program, you need to meet four certain requirements.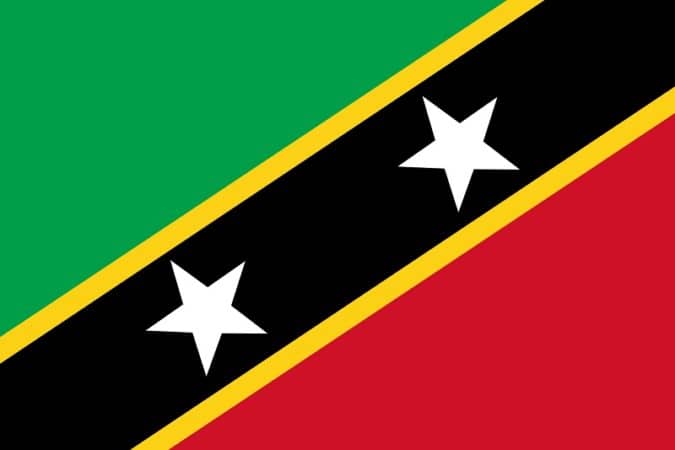 First, you – the main applicant – must be over 18 years of age in order to apply for citizenship in St. Kitts & Nevis.
Second, you need to show proof to the St. Kitts & Nevis immigration officials that you have no criminal record, otherwise the entire process is a nonstarter.
Third, you're required to make an investment contribution in either a non-refundable contribution to the Sustainable Growth Fund (SGF), or an investment into a pre-approved real estate project, such as hotel shares, villas, and condo units.
Finally, you must also cover any other fees you're legally required to pay for your application to be duly processed.
Required Documents
Besides all the above requirements, you'll also be required to provide the following documents to prove your and your dependents' identities if you wish to have your application processed successfully.
An extremely important point to note, you cannot apply directly yourself to the St. Kitts & Nevis citizenship by investment unit yourself – applications can only be handled by authorized persons.
Required forms:
Application for registration as a citizen (Form C1)
Photograph and signature certificate (Form C2)
Medical certificate (Form C3) including original results of HIV Test (HIV test is required for all persons applying for citizenship including children over 12 years). Note: HIV test results must not be older than three months.
Sugar Industry Diversification Foundation option:
Investment confirmation/escrow agreement (Form C4)
Authorized service providers charge USD250 for applications.
You can see a list of authorized service providers allowed to practice in the federation on the government's website under the section labeled Service Providers.
Here's the main list of required documents:
Completed C1 application
Completed C2 application
Completed C3 application
Original excerpt of full birth record or certified copy of birth certificate
Certified copy of proof of name change (if applicable)
Certified copy of current national identity card(s) (children under the age of 16 are exempt)
Certified copy of current passport(s) showing name, photo citizenship/nationality, date and place of issue, expiry date, passport number and issuing country
HIV test results must be no older than three months (children under the age of 12 are exempt)
Police certificate of no criminal record or police clearance certificate from country of citizenship and any country where you have lived for more than one year over the past 10 years ( children under the age of 16 are exempt)
Six (6) photographs approximately 35 x 45mm in size, taken within the past six months (one of the photographs must be certified and attached to your C2 form)
The St. Kitts & Nevis government will likely ask you to procure other supporting documents so they can better perform their due diligence checks, so double check with them to see what further documents you might need.
Costs
As mentioned earlier, the bulk of the costs of immigration to St. Kitts & Nevis is made up of the investment donations that you're expected to make.
The total cost of the application process with due diligence fees, dependent fees, biometric passport fees, can range from around USD250,000 to USD500,000.
As part of your application, you must choose between two capital investment options when applying to the program.
The first option is a non-refundable contribution to the Sustainable Growth Fund (SGF), which can be broken down as follows:
For a single applicant, a non-refundable contribution of USD150,000 is required.
For the main applicant along with up to three dependents (spouse and two children for example), a non-refundable contribution of USD195,000 is required.
For any additional dependents regardless of age, USD10,000 per additional dependent.
The second option is through investment into a pre-approved real estate project such as hotel shares, villas, and condo units.
The minimum real estate investment required legally by law is USD200,000, which is resalable after seven years.
Alternatively you could invest a higher amount of USD400,000, which will then be resalable after five years.
Once an approval in principle of an application made through the real estate investment route, a government fee will be applied as follows:
Main applicant: USD35,050
Spouse of the main applicant: USD20,050
Other qualified dependents regardless of age: USD10,050
If you take the real estate option, you'll need to pay for associated purchase costs such as compulsory insurance fund contributions and conveyance fees.
You can see a list of approved real estate options on the government's website.
Regardless of which investment option you pick, you'll also need to pay the relevant application fees.
When submitting your application, the non-refundable due diligence and processing fees must be paid.
The fees are USD7,500 for the main applicant and USD4,000 for each dependent over the age of 16 years.
Expect that all this combined is a major financial commitment and should be undertaken with care.
Procedures and Time Frame
Once you've decided to apply, speak to your service provider and ask them to obtain an application through an authorized person.
You'll also need to make your contribution or investment based on if you took the SIDF option or Approved Real Estate option.
Once that is complete, gather supporting documents showing proof of your contribution or investment.
Complete your application forms and go over them thoroughly to catch any errors.
Along with that, produce the relevant fees and supporting documents for yourself and your family. This includes spouse, adult children, and dependent children under 18 years of age.
Prepare your certified passport copies, certified copies of ID cards, birth certificates, marriage certificates, insurance policies, and medical certificates.
All the documents you might need have been listed above in the Required Documents section.
Being accurate with your application is absolutely paramount.
Your citizenship and application can be seriously jeopardized if the government believes you have falsified information or concealed facts.
It cannot be reiterated enough, you must go over your application thoroughly to ensure it is accurate and there are no errors.
Once your application is received, the St. Kitts & Nevis government will process it in around three to five months, or perhaps longer if you take the real estate option.
There is also an Accelerated Application Process (AAP) which reduces the processing time to 45 to 60 days.
As long as you meet the mandatory criteria and submit the necessary documents, you can apply through the AAP.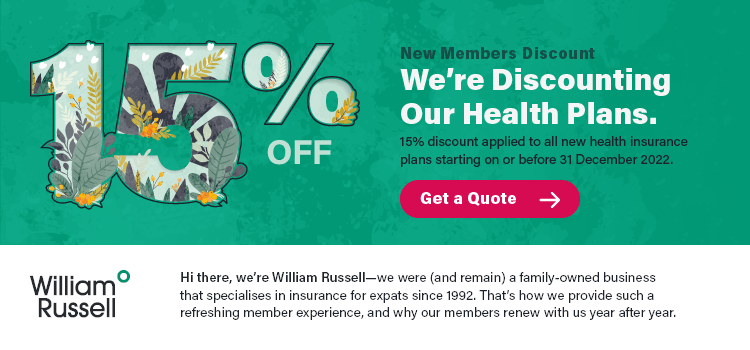 Advertisement
AAP processing fees are USD25,000 for the main applicant and USD20,000 for dependents above 16 years old.
On top of that, USD500.00 will also be charged per person for the processing of the St. Kitts & Nevis passport for those dependents under the age of 16.
Once the processing of the application is completed, you'll then be awarded full St. Kitts & Nevis citizenship with all corresponding benefits.
Dual Citizenship
St. Kitts & Nevis allows dual citizenship so you can keep your old citizenship(s). And any of your offspring and their future generations will automatically qualify as St. Kitts & Nevis citizens.
Why St. Kitts & Nevis Citizenship?
There are many advantages to getting St. Kitts & Nevis citizenship.
Climate
Famous for its beautiful beaches, lush greenery, and year-long great weather, St. Kitts & Nevis is the poster for just what makes the Caribbean islands such gorgeous destinations.
The climate is warm and tropical with temperatures hovering between 77 and 86 degrees year round.
If you're not used to the heat, it can be a bit difficult at first, but thankfully the country never gets too hot. With time, you'll likely find your body adjusting to the heat.
St. Kitts is the larger of the two islands with an area of 68 square miles (176.8 square kilometers).
Nevis, the smaller of the two, is 36 square miles (93.6 square kilometers) in area.
Both islands have dormant volcanoes in their central regions that provide stunning views.
The weather, the natural vistas, the beaches, and more keep bringing tourists back to the country every year.
Once you live here, you can enjoy these beautiful sights and sounds all year-round.
Living Standards
St. Kitts & Nevis is a generally moderate place to live in terms of cost of living.
As a small pair of islands forming one nation, the country needs to import many of its products. This raises the price of many necessary commodities.
Public transportation is very affordable with an efficient bus network, taxis, and a ferry between St. Kitts and Nevis that's cheaper than ferries in other countries around the world.
Rent varies depending on the location and size of amenities, but you'll probably be looking at around USD2,300 per month for a three bedroom place in a central location or USD1,800 per month in a suburban location, excluding utilities.
As import costs are high, groceries will be more expensive than normal. Consumables, cleaning products, dairy, fresh fruit, general food products cost more than similar items in New York, for example.
Raising a Family
Life is slower in St. Kitts & Nevis and many expats find the pace gives them time to spend with their families and loved ones.
On the other hand, things can take longer to get done because of this laid back nature.
English is the official spoken language of St. Kitts & Nevis, but locals speak a dialect known as Creole, specifically Saint Kitts Creole.
The dialect has words and language structure borrowed from West Africa, reflecting the region's past as many of the inhabitants are the descendants of slaves brought over to work on sugar plantations.
Learning Creole goes a long way towards joining the wider St. Kitts & Nevis community, but you can get by perfectly fine with English.
School costs are pretty average and comparable to costs in America. Annual average private international school fees are USD18,911 for primary schools and USD21,044 for high schools.
Like anywhere, there are pros and cons to life, and St. Kitts & Nevis is just like any other.
However, if you prepare yourself beforehand, you'll be prepared for any issues before they arise.
Access to Caribbeans/America
Situated in the Caribbeans, St. Kitts & Nevis is close to other Caribbean nations, and is a quick flight away from parts of North America and South America.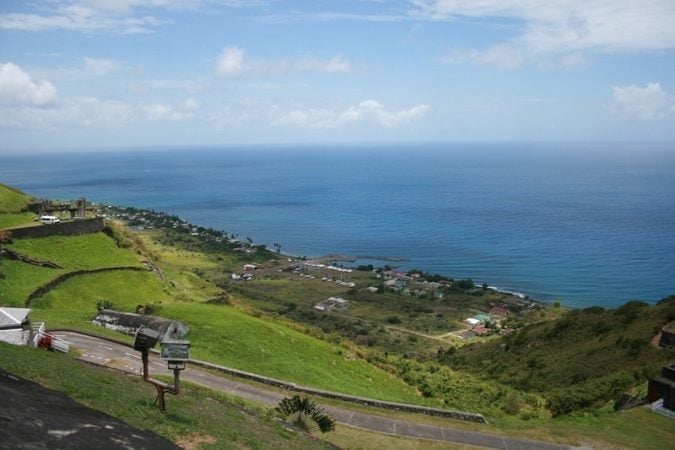 There are daily flights into St. Kitts and Nevis through American Airlines, Delta, and Liat Airlines, and when flying out of the country you can reach most destinations with a layover in the U.S.
Residency Program
There is only one way to gain residency in St. Kitts & Nevis – the citizenship by investment program.
Once your application is accepted, you are a new St. Kitts & Nevis citizen and have all the legal rights and protections that other Kittitians and Nevisians enjoy.
Taxes
One of the biggest pros of living in St. Kitts & Nevis is the incredibly generous tax regime offered by the country.
The nation is a popular tax haven, so you'll be able to save a large amount of your income here.
For example, there is no personal income tax in St. Kitts & Nevis. There is also no capital gains tax (unless sold within one year of purchase within St. Kitts and Nevis), and no inheritance or gift tax.
There is a corporate income tax flat rate of 33 percent. There is also a sales tax. This value added tax (VAT), has three rates:
Standard rate at 17 percent
Reduced rate at 10 percent for hotels and restaurants
Zero rate for things like flour, sugar milk, bread, oats, and rice
What Effects Has COVID-19 Had on the Program?
Applications are still being processed by the St. Kitts & Nevis government during the COVID-19 pandemic.
The country has been successful at stopping the spread at only 45 cases and no deaths from the disease at the time of this writing.
In fact, the program has become even more popular with people looking to come to St. Kitts & Nevis and escape the pandemic in their home countries.
How Do I Start the Process?
After reading through the information we've laid out, and if you're sure the St. Kitts and Nevis program is for you, then here's what you should do to start your application process.
In St. Kitts & Nevis, the department responsible for handling citizenship applications is the Citizenship by Investment Unit.
You'll need to prepare your documents and financial capital before discussing your options in greater detail with a corporate service provider who will obtain an application for you.
If you pass your due diligence, and your documents and finances are in order, you might be saying hello to your new home nation in a rather short time span.
Is the Program Worth It?
If you have the net worth to afford investing anywhere from USD250,000 to over USD500,000 and the benefits of St. Kitts & Nevis citizenship are important to you, then it's one of the best choices in the world.
Now, on to You
For those interested in the St. Kitts & Nevis Citizenship by Investment program, please fill out the form below and a representative from the program will get back to you shortly.