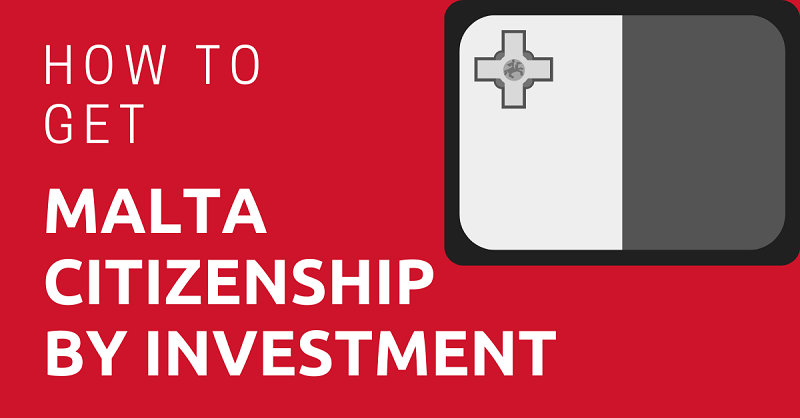 Malta, one of the southernmost points in Europe, is a small island nation in the Mediterranean Sea just south of Italy.
A population of just 515,000 people calls this beautiful place home, and you can too through Malta's Citizenship by Naturalization for Exceptional Services by Direct Investment (NESDI).
The country started the program in 2020 to attract foreign investors to Malta by granting Maltese citizenship.
As a member of the European Union (E.U.), a Maltese passport holds great weight internationally while its great location means Mediterranean weather all year round.
If having a Maltese passport sounds appealing to you, let's take a closer look at its Citizenship by Direct Investment and examine what you need to do to ensure your application proceeds as smoothly as possible.
This article will take approximately 21 minutes to read. Don't have the time right now? No worries. You can email the ad-free version of the article to yourself and read it later!
Malta Golden Visa
Malta's golden visa, known as Naturalization for Exceptional Services by Direct Investment (NESDI), has only just started and is looking to be an exceptional new opportunity for anyone hoping to get a new passport.
Like other nations that have instituted a citizenship by investment program, Malta is also looking to bring foreign investment into the country in return for a country passport and many perks.
Malta's Citizenship by Investment program is recommended for anyone looking to get an E.U. passport for the following reasons:
required amount of investment is smaller than similar programs
takes a year to get citizenship, compared to five to 10 years for other programs
don't need to learn a new local language
can apply for citizenship for your family without having to make additional investments
If you're interested in calling Malta your home, you'll need to submit your application (more on this later), which will then be processed by officials.
By positioning itself as a new immigration destination, the small Mediterranean nation hopes to attract applicants who will be a positive influence on the country.
Who's the Malta Citizenship by Investment For?
Malta's Citizenship by Naturalization for Exceptional Services by Direct Investment is aimed at high net-worth individuals who are looking to get a second passport in the E.U. country.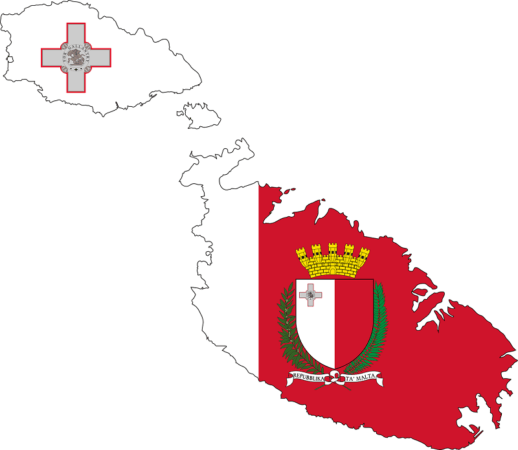 With it, you can move to a beautiful new country while gaining the benefits of a widely respected passport.
Benefits
There are many benefits to Maltese citizenship. So, if you have the time and capital, taking the plunge and applying is really worth it.
Here's the exact list of benefits you get from Malta's Citizenship by Naturalization for Exceptional Services by Direct Investment.
Access to Europe
Malta is a part of the E.U. Having a Maltese citizenship means that it gives you easy access to other European countries without needing a visa.
This makes it very convenient for running a business and traveling.
Powerful Passport
At the time of this writing, the Maltese passport lets you travel to over 185 countries visa-free. You can enter Europe's Schengen Area, the U.S., Canada, and many other nations.
Less Waiting Time
If you want to get a second passport through an investment program in other E.U. countries, you could spend at least five to 10 years doing so.
With Malta, it's possible to get it within 24 months.
In the first 12 months, you just need to hold Maltese resident status by staying in Malta for at least 14 days. Then you can process for your Maltese citizenship, which takes another 12 to 18 months.
Raising a Family
You can add your parents, spouse, and children under 29 years old on your NESDI application without having to make extra investments.
Instead, you just have to pay an additional EUR50,000 per dependent.
This means it's easy to move your entire family to a beautiful country. And all of them get the same benefits of having a Maltese passport and access to Europe, which is considered to have the best healthcare and education system in the world.
In addition, if you have children after having Maltese citizenship, they too will automatically have Maltese citizenship as well.
Finally, there are no inheritance taxes in Malta.
Requirements
To qualify for Malta's Citizenship by Naturalization for Exceptional Services by Direct Investment, there are a number of requirements that the Maltese government stipulates you must meet along with the associated costs.
Let's take a look at them closely.
Age and Criminal Background Checks
First, before you can apply, you as the main applicant must be over 18 years of age and display proof to Maltese officials that you have no prior criminal record.
Residence Status
You need to have a valid residence card showing that you have been in Malta at least 12 to 36 months before being able to apply for citizenship.
The required duration of stay differs based on your direct investment, which will be discussed in the next section.
However, this doesn't mean that you need to stay in Malta for 12- to 36-straight months. Instead, you just need to stay for at least 14 days per year.
During this period, you should also lease a property with a value of at least EUR16,000 per year.
Direct Investments
You need to complete a non-refundable contribution to the National Development and Social Fund (NDSF). The amount depends on your residency status per the following:
If you have resided in Malta for 36 months, you must make a direct investment into the NDSF of EUR600,000.
Otherwise, if you've resided in Malta for 12 months, then you can get your citizenship sooner by making a direct investment of EUR750,000.
An additional EUR50,000 is required for each dependent.
Any other direct investment requirements you might have must be carried out in accordance with Regulations S.L. 188.06, the Maltese government's laws on citizenship.
Property Investments
You have two choices for property investment.
This can be done by either purchasing a residential property in Malta worth a minimum of EUR700,000 or lease a property in Malta for a minimum annual rent of EUR16,000.
This property must be adequate for you and any dependents for five years from the date of issue of the certificate of citizenship.
You cannot sublet your property during this five-year period.
Donations
The Maltese government also requires a EUR10,000 philanthropic donation to a Malta-registered non-profit organization that deals with anything from philanthropic, cultural, sport, scientific, animal welfare, artistic issues or goals, or as otherwise approved by the agency.
Costs
Beyond that, you'll also have to cover all other fees related to getting your application duly processed, such as:
residence permit fee (main applicant: EUR5,000; dependents: EUR1,000 each)
citizenship eligibility due diligence fees (main applicant: EUR15,000; dependents over the age of 12: EUR10,000 each)
citizenship eligibility administrative fee (each applicant: EUR1,000)
citizenship administrative fee (main applicant: EUR5,000; dependents: EUR1,000 each)
These fees amount to EUR26,000 and can increase based on the number of dependents you have, so consult with an immigration lawyer or a relevant Maltese government official.
Also, make sure you're prepared to make this investment, as the payments are non-refundable and represent a major financial commitment.
How Much Do You Need to Invest in Total?
As part of the Malta Citizenship by Investment program, you're expected to make a sizable investment and donation to the Maltese government in order to qualify for the program.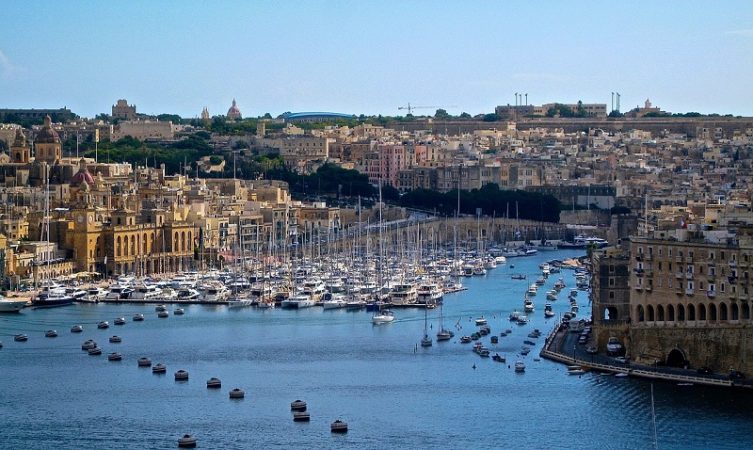 To sum up, here's what you need to do:
invest EUR700,000 into a property or lease a property of EUR15,000 per year; you can sell your property after five years
make a direct investment to the Maltese government of EUR600,000 or EUR750,000
make a donation of EUR10,000 to a non-profit organization in Malta
pay a fee of EUR26,000 for paperwork and application
Documents
To have your application processed successfully, you'll need to provide a number of required documents to prove your identity and satisfy local officials.
Pay close attention to which documents are required specifically for you, as different forms apply to different people.
There are applications for e-residency forms, residence permit, residence documentation, electronic identity registration forms, declaration for submission of the citizenship application, and other forms that can change as the program changes.
Next, you need to complete eligibility and citizenship application forms. Again, you need to carefully ensure you find the documents you're required to fill and submit them as part of your application.
The Maltese government may ask you to procure other supporting documents so they can better perform their due diligence checks, so double check with them.
Applying for the Program
If you've read through the previous sections and have decided to apply for citizenship, below are the steps you have to take.
Although Malta's Citizenship by Naturalization for Exceptional Services by Direct Investment is straightforward, it's very strict and heavily monitored by the Community Malta Agency (CMA).
Only 1,500 applications will be successfully given Maltese citizenship, capped at 400 applications per year.
Apply for a Maltese Residence Card
The first step is to apply for a Maltese residence card.
During this step, the CTA will perform the due diligence and background checks on you for the first time to ensure that there are no issues.
Once it's approved, you'll be given a residence card so you can begin your legal residence in Malta.
Check Eligibility
Your next step is to complete the citizenship eligibility application and comb over them thoroughly in case there are any errors.
Then, produce the relevant fees and supporting documents for yourself and your family. This includes your spouse, dependent adult children, dependent children under 18 years of age, and parents and grandparents over the age of 55.
Make sure to also produce any required supporting documents the immigration and citizenship authorities request.
Your application will be checked many times. The CMA may contact you from time to time to request additional information and documents to ensure that they have everything they need for the approval.
After that, your citizenship eligibility application will be sent to by the Minister of Malta for approval.
Apply for Citizenship
Next, you need to wait for 12 or 36 months for your residency status before you can apply for Maltese citizenship.
You need to be in Malta for at least 14 days per year during this stage.
Your Maltese citizenship application will be reviewed at the CMA and approved by the Minister of Malta.
Contribute and Invest
Once you receive a letter of approval in principle from the government of Malta, you need to fulfill the direct investment, property investment, and donation promises as mentioned earlier in the article.
Get Your Citizenship
Finally, the Maltese government will provide you with an invitation letter to visit Malta to swear its Oath of Allegiance and get a Certificate of Naturalization.
Your application can be seriously jeopardized if the government believes you have falsified any of the information on your application.
For this reason, ensuring your application is accurate is absolutely paramount. Double and triple check the application to make sure there are no errors that might slip through.
At the end of all this, you'll be naturalized as a Maltese citizen, with the CMA conducting continuous monitoring for five years.
Dual Citizenship
Malta allows dual citizenship, so you can keep your old citizenship(s), and any future offspring of yours (and their offspring) will be Maltese citizens.
Is the Malta Citizenship by Investment Program Worth It?
If you have the net worth to afford investing anywhere from around EUR800,000 to EUR1.5 million and the benefits of Maltese and E.U. citizenship are important to you, then it's a great choice for you.
More About Malta
Let's take a quick look into why Malta is a good place to live.
Climate
Situated in the center of the Mediterranean Sea, Malta has beautiful beaches, access to the open sea, and great yearly weather to make it an attractive destination.
The climate is typical Mediterranean weather, warm almost all year round with just a small dip in the winter. Temperatures range between 12.5 °C (54.5 °F) and 27 °C (81 °F) depending if it's summer or winter.
Also, the country doesn't have any extreme cold or hot seasons and stays temperate all year.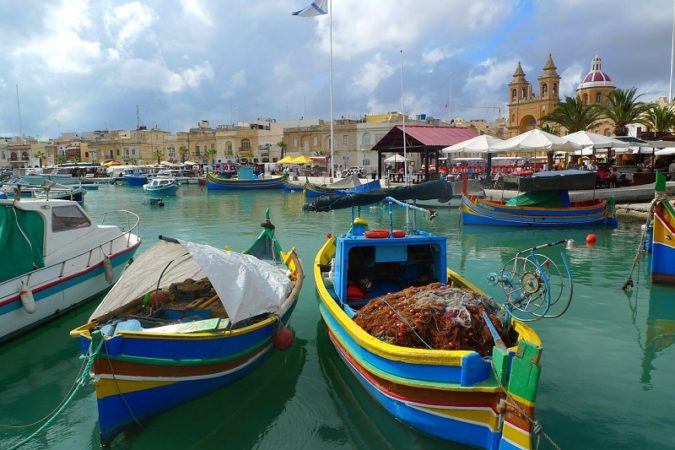 The country is home to a number of bays and beach fronts, with the weather permitting beach life well into October.
All sorts of water activities can be enjoyed in Malta, such as swimming, windsurfing, jet and water skiing, para-kiting, and snorkeling.
All these wonderful activities and beautiful vistas will be at your fingertips once you live in Malta. In fact, you can enjoy them all year-round once you're living there.
Living Standards
Another really attractive aspect of life in Malta is the high standard of living.
Citizens of Malta have access to great private schools and medical facilities, and the country has one of the lowest crime rates in Europe.
It also has a low cost of living index to go with its great standard of living.
The country is blessed with great weather, but the country also ensures that there is a lack of pollution with clean air to be enjoyed by its citizens.
Malta has all the forms of modern infrastructure you would expect, like phone and internet service as well as secure banking.
It also has air and sea routes to Europe and other international destinations, so you can travel without any issues.
For a family of four, the average cost of living can be somewhere around EUR2,732 without rent. For a three bedroom apartment, rent can vary between EUR1,100 and EUR1,400 depending how close you are to the city center.
The country's primary methods of public transport are buses and taxis. Both are quite affordable and extensive.
As an island, some imported goods will be expensive in Malta, but the trick is to spend like a local and buy local products.
Raising a Family
As a former British colony, Malta's school system still has its roots in British education systems.
The country has state schools that are free for all students, with transportation and books paid for by the government.
There are also private international schools that charge tuition fees but serve as a community hub for expats who've made Malta their home — it's a great way to meet other people for both parents and kids alike.
On average, private schools can cost around EUR3,700 a year, so it's really quite comparable to a lot of other nations.
The language of instruction is English in private schools, so that's a major advantage for any children who are already used to schooling in the language.
Make sure to prepare yourself for life in Malta, as it comes with its own sets of pros and cons, and navigating them beforehand will ensure you come to enjoy your new life in the country.
Access to Europe
Located smack dab in the middle of the Mediterranean, Malta is a prime location to reach everywhere quickly. You can get to Europe, North Africa, and the Middle East with a quick flight or by sea.
Residency Program
There are actually a number of different ways to get Maltese residency, but Malta's Citizenship by Investment program is the most direct path to naturalization and citizenship benefits.
Taxes
Malta has a similar tax system to most other countries in Western Europe but with an interesting difference.
Foreign residents only have to pay Maltese tax on the income they generate in Malta or on money they remit back to Malta.
The country otherwise has a progressive tax rate with different rates for individuals, married couples, and parents. There is also no wealth tax and no inheritance tax, which is a major positive.
The tax system can be a bit tricky so meeting with a tax advisor would be an excellent choice.
Individuals in Malta pay income tax on the following scale:
0 percent EUR0 – EUR9,100 no subtraction
15 percent EUR9,101 – EUR14,500 EUR1,365 subtraction
25 percent EUR14,501 – EUR19,500 EUR2,815 subtraction
25 percent EUR14,501 – EUR60,000 EUR2,725 subtraction
35 percent EUR60,001 and over EUR8,725 subtraction
Couples in Malta pay this rate:
0 percent EUR0 – EUR12,700 no subtraction
15 percent EUR12,701 – EUR21,200 EUR1,905 subtraction
25 percent EUR21,201 – EUR28,700 EUR4,025 subtraction
25 percent EUR28,701 – EUR60,000 EUR3,905 subtraction
35 percent EUR60,001 and over EUR9,905 subtraction
Parents in Malta pay this rate:
0 percent EUR0 – EUR10,500 no subtraction
15 percent EUR10,501 – EUR15,800 EUR1,575 subtraction
25 percent EUR15,801 – EUR21,200 EUR3,155 subtraction
25 percent EUR21,201 – EUR60,000 EUR3,050 subtraction
35 percent EUR60,001 and over EUR9,050 subtraction
Effects that COVID-19 has had on the Program
Despite the COVID-19 pandemic, the Maltese government started this program in 2020 and are expecting to accept applicants regardless.
You can still apply and have your application reviewed by the CMA.
How to Get Maltese Citizenship
Now that you've read through our guide to Malta's Citizenship by Investment program and have decided that Malta is the right choice for you, here's what you need to do next to start your application process.
The CMA handles citizenship applications for Malta, so you'll need to follow their instructions to the T to ensure your application is processed smoothly.
Also, get in touch with an immigration lawyer to help you through the intricacies of this process.
At the end of the entire process, once you complete the due diligence checks, applications, and financial commitments, you can say hello to your new home in Malta.If you're interested in becoming a resident in other countries, check out the residency programs for Montenegro, Portugal, and St. Kitts and Nevis.
Now, on to You
For those interested in the Maltese Citizenship by Investment program, simply fill out the form below, and a representative from the program will get back to you shortly.
"*" indicates required fields