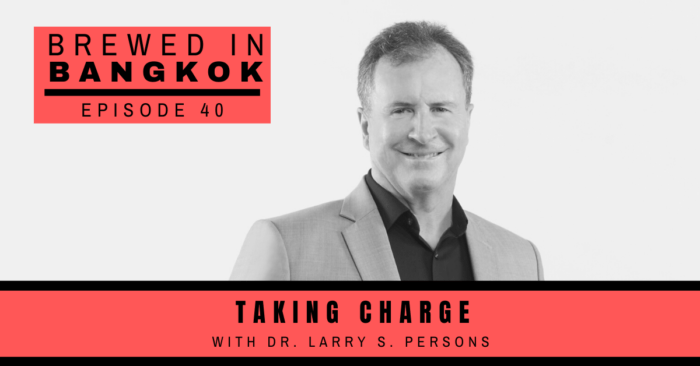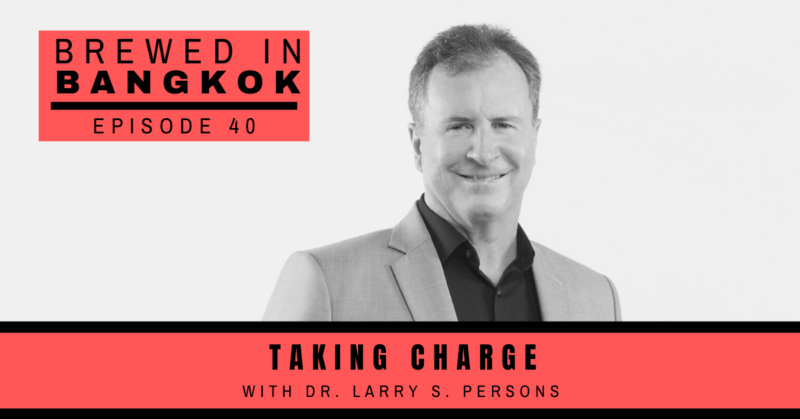 On this episode of Brewed in Bangkok, Siddhant learns more about leadership in Thailand from leadership development expert, Dr. Larry Persons. CQ Leadership Consulting, based in The KMUTT Knowledge Exchange for Innovation Center (KX) , is Dr. Person's base of operations, but he has spent most of his life growing up in Thailand, which gives him a unique perspective on the country.
Born in the province of Loei in the 1950s, Dr. Persons grew up in rural Thailand as his parents, who were Christian missionaries, were based there. Loei was not his home for too long as he was sent to boarding school in Vietnam. However, the war curtailed his education there and he was evacuated and sent back to Thailand.
Dr. Persons spent the rest of his school life at a Malaysian boarding school and returned to the United States for his undergraduate degree in Psychology. But America could not keep his interest for too long and he was back in Bangkok trying to find work. He spent many years working in non-profit organizations before starting to work with Thai people on their leadership skills. This led to his PhD in Cultural Studies and the concept of leadership in particular.
'The Way Thais Lead – Face as Social Capital' is his groundbreaking book about how leadership in Thailand works, and is a fascinating and in-depth look for outsiders. Dr. Persons and his wife, through CQ Leadership Consulting, have coached executives across Thailand to become better leaders. He also continues to share his insights at universities and conferences all over the world.
About Dr. Larry Persons
Born in Bangkok to Christian Missionary parents but moved to Loei almost immediately
Lived in Loei as a child
Went to boarding school in Vietnam during the war
After leaving Vietnam because of the war, he completed his schooling in Bangkok and then Malaysia
Undergraduate Degree was in Psychology
Worked in the US for a few years before moving back to Thailand
Began training Thai leaders upon his return
Working on 'Face' and leadership inspired him to get a PhD in Cultural Studies
Topics Discussed
What does CQ Leadership do?
Living in Loei during the 1950s
Spending time away from home as child
Learning about different Asian cultures early on in life
Ethnocentrism
What drew him to leadership
The idea of 'Face'
Three sources of power that are available to Thai leaders
How systems of power are used in Thai management
Combining authority with influence
Benefactors and Thai people
What is 'Face' in Thailand?
Breaking down important concepts about 'Face' from his book
What are the most common questions about Thai leadership?
Coaching executives
The strengths of Thai leadership
Building trust with Thai staff
Barami Leaders: The Ideal Thai leaders
Resources Mentioned