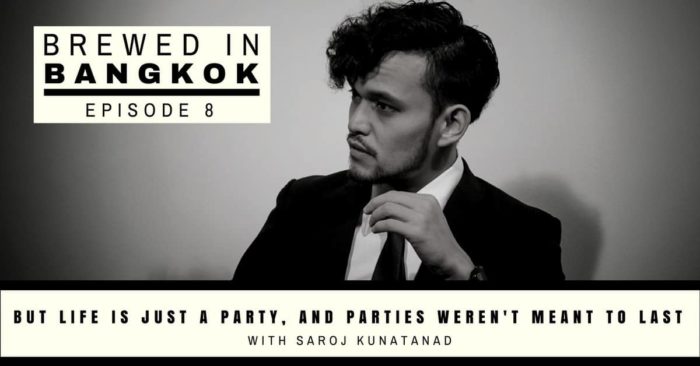 Imagine you organize a party and 1,000 people show up. Saroj Kunatanad, better known as 'Ark', does that on a regular basis. Together with his friends he runs one of Bangkok's most successful party-organizing teams: Trasher.
In this interview he talks about building up a party-brand from scratch, the price he paid for it and the conflicts he has to deal with. It's an insight into business, a pondering of morality and a journey of growth that shows that there's always more than meets the eye.
The title of today's show is a quote by Prince.
Videos
Trasher has produced some amazing party promotion videos. My favorite one? Easy:
Ark and his friends not only create videos to hype up upcoming parties, but also publish some amazing footage that shows what everyone who didn't go missed out on. Like the "Work, Work, Work" party. Definitely made me regret missing that one.
Show Notes
Gay Clubbing Culture in Bangkok (0:00)
The Business of Clubbing (3:50)
Why We Drink and Why Ark Stopped (15:47)
Anxiety and Thoughts of a Creator (26:45)
The Importance of Creation (31:35)
Quotes
The moment that I knew that Trasher was successful, was when I went to the after party of a fashion week event that was full of snobs. The DJ played the exact same playlist as we did. Every snob in town was listening to our music and having fun (14:14)
Websites and People Mentioned:
Want More?
Check out