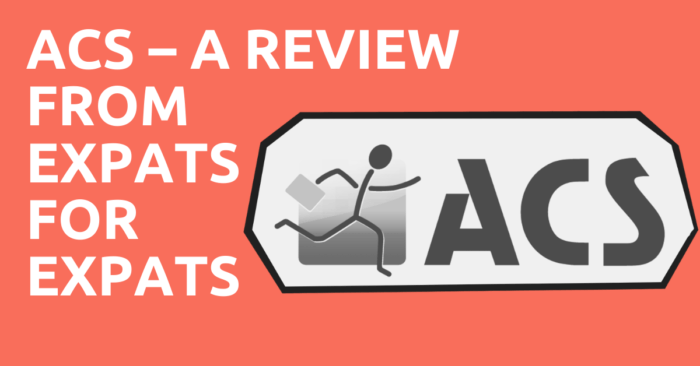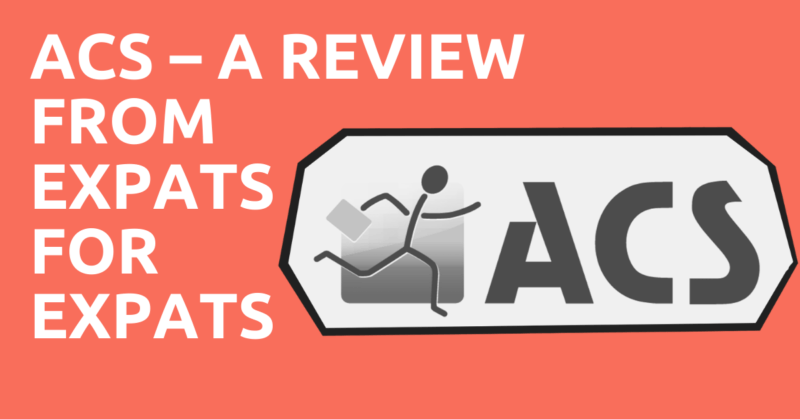 You may have heard the name "ACS" when doing your own research about expat health insurance in Asian countries.
ACS is an insurance brokerage company in France that has been in the business for more than 40 years.
They provide a wide range of insurance policies not only for expats in Asia, but for expats all over the world.
This article will take approximately 21 minutes to read. Don't have the time right now? No worries. You can email the ad-free version of the article to yourself and read it later!
Background
ACS Insurance is not only known among expats across Asia for providing competitive health insurance, but also globally to help expatriates find insurance solutions while living abroad.
The company is an independent insurance broker based in France, rather than an insurance company.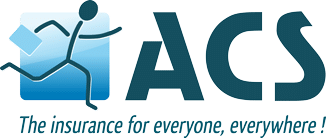 This means they are acting on behalf of the insurer they are working with by developing their own products, and in ACS' case in particular, products for expats. Most of their plans are underwritten by insurance companies out of Allianz group, but ACS has also partnered with AXA, MGEN, CFE, and others. Therefore ACS has some of the strongest insurance companies on their side, with some of the best reputations in the market, and can be considered a reliable insurance partner.
ACS is based in France and has been operating for more than 40 years, and has expertise in helping expats get insured around the world.
Over a hundred thousand expats and travellers alike are insured by them every year.
Products
ACS offers a variety of different medical insurance solutions for different scenarios, for individuals, families, and groups while living or travelling abroad.
Most known are Travel Medical, Expatriate, International Business and Student Medical insurance:
Travel insurance plans
ACS offers several travel insurance options. The two most interesting ones which will be reviewed more closely in this article are the "Europax" plan for inbound travelers to Europe, and the "Globe Partner" plan for anyone traveling anywhere in the world except the Shengen area of Europe.
Other plans are "E-F-ENP" plan for foreigners who plan to stay up to 12 months in France, the "ABC Plan" for foreign students in France, and a group travel insurance plan.
Travel insurance plans are not designed for people living abroad long-term. Therefore, if you are planning on living abroad for a long time, it would be better to get health insurance for expats.
Europax Plan
The Europax plan is inbound travel insurance for foreigners travelling to Europe (required insurance for Schengen Visa).
This policy provides medical expense coverage within the Schengen area of up to EUR 30,000 with an excess of EUR 30 per period of coverage. It also covers repatriation assistance and a small amount of dental coverage.
Furthermore, this policy includes personal liability coverage of up to EUR 4.575 million.
Unfortunately, it is not possible to apply for this policy if you would like to travel to your home country.
For whatever reason ACS doesn't allow expats living abroad to purchase this policy when travelling home. The country of destination and nationality can't be the same.
But on the other hand, considering that EUR 30,000 is the bare minimum for a Schengen Visa and there are no other options to increase the coverage, expats are probably not the target customer for this product.
For anyone who is planning on traveling to Europe and is looking for short-term travel insurance for up to 3 months for visa purposes, the ACS Europax plan is an easy solution.
If your sole purpose is to get easy travel insurance for your Europe trip visa, then the Europax plan is an easy and straightforward option to get it done fast.
It's also cheaper than other options. For example, if you are a 40-year-old American traveling to Europe for a month, you would only need to pay 40 EUR, while other travel insurance could cost over 80 EUR.
However, please note that EUR 30,000 medical coverage might not be enough to cover a major medical event (after an accident for example).
Also, keep in mind that this insurance can only be purchased before departure.
If you are hospitalized for a covered illness or accident, ACS will directly pay the hospital.
Otherwise, you are required to post claims with original documents by mail to their office in Paris, rather than allowing to claim by email like many competitors already offer.
Globe Partner Plan
The Globe Partner plan is a global travel insurance plan for people travelling anywhere except the Schengen area of Europe.
The Globe Partner plan provides coverage for medical expenses of up to EUR 150,000 without Excess, medical assistance, personal liability of up to EUR 4.5 million, accidental death and dismemberment (AD&D) insurance up to EUR 30,000, and coverage for your luggage up to EUR 1,150.
It is valid worldwide excluding your country of residence. Also, this policy can't be purchased if travelling to your home country while living abroad.
The duration of this policy can be anywhere between 7 days up to a maximum of 12 months. It is possible to renew the plan after 12 months under the approval from the insurance company.
Unfortunately, the entire premium has to be paid upfront, it is not possible to cancel after departure, and there won't be any refunds given in case you return home earlier than expected.
The Global Partner plan from ACS is cheaper compared to other similar travel insurance in the market. For example, if you are a 30-year-old from the UK traveling to Thailand for a month, the plan would cost you 34 EUR.
However, WorldNomads would charge you 97.3 EUR for a similar product.
In return, you get a far higher coverage from WorldNomads (5,000,000 EUR per trip) than ACS (150,000 EUR per year).
So, if it's your first time traveling overseas this year and you want some affordable insurance for accidents and illnesses, getting insurance from ACS should be enough.
But if you want better coverage, it's better to get WorldNomads.
Similar like the Europax travel plan, claim requests for the Globe Partner plan have to be submitted by actual mail to the ACS Paris office together with all original documents.
However, claims of less than EUR 300 can be submitted by email.
To conclude, the ACS Globe Partner plan comes with EUR 150,000 coverage for medical expenses. It is okay for many destinations out there.
Although the claims procedure is difficult since you need to mail them to their office in Paris (if the claim amount is above 300 EUR), ACS will settle the bill with the hospital directly in case of hospitalization for a covered illness or accident.
And it would be good to have more options for more costly destinations. We hope there is an update to this plan soon.
If you wish to purchase this travel insurance plan, it is recommended to read the policy beforehand.
Please note that if you are travelling to a country within the Schengen area, it is better to choose the Europax plan.
On the other hand, if you are traveling to many countries, both inside and outside of the EU, you should choose a country that's outside of EU when buying their travel insurance.
Expatriate Medical insurance
ACS has two different medical insurance types for foreigners advertised on their website: "Expatriate Insurance" and "Foreign Resident Insurance".
Expatriate Insurance comes with various insurance plans for expats who are living all around the world, while Foreign Resident Insurance is aimed at foreigners who are studying in or traveling to France.
The following section will look more closely at ACS' options for Expatriation Insurance.
ACS offers several types – ACS France (for foreigners residing in France longer than 12 months) / ACS Health in Asia / ACS Europe / ACS World / Senior Expatriate (for retirees over 60 and living abroad) / Repatriation Assistance & Civil Liability Insurance for Expats.
All of their products are easy to apply for through the ACS website. Every plan has a "find out more" button through which an online quote can be generated, or to simply find out more about the products by checking out the brochures and policy wordings online.
After generating the quote the application process can be started online, which is simple and straightforward.
Let's take a look at their most prominent plans.
ACS Health in Asia
ACS Health in Asia is medical insurance designed for expats living in South East Asia.
The Health in Asia plan is underwritten by Allianze Worldwide Partners AWP and provides reasonable prices for suitable benefits while living in some Southeast Asian countries – Thailand, Cambodia, Laos, Vietnam, Myanmar, Indonesia, Malaysia, and Taiwan.
Coverage, however, includes all SE Asian countries excluding Singapore. It also includes Europe for stays of less than 120 consecutive days.
For the SE Asia plan you have 3 different options – Bronze (Hospitalization only), Silver (including regular doctor / GP visits) and Gold (including additional benefits such as Optical, Dental, and Maternity).
There is an additional option "Bronze Basic" for expats in Thailand. It is around 25% cheaper than the Bronze plan but won't come with full coverage for luxurious hospitals.
However, the plan still comes with full coverage if you go to a hospital from the ACS network.
All plans provide the choice between USD 500,000 or 1 million overall coverage.
However, the price difference isn't worth considering and it is better to go for the USD 1 million option right away.
Please be aware that for this plan a lifetime option is available and should you not know if you will be staying longer in SE Asia, it's better to take this option because the price difference is insignificant, and it is a wise idea to have options when getting older.
In terms of benefits, the ACS Health in Asia plan provides reasonable coverage for the region:
Bronze: great coverage for any hospitalization situation after accidents or illnesses, including transplantation costs or In- & Outpatient Cancer care. However, one shortfall is definitely that Outpatient surgeries (minor surgeries) are not covered.
Silver: with an up to $6,000 overall Outpatient limit and including routine health check-ups, this plan provides reasonable coverage for SE Asia. But be aware of the sub-limits for therapies.
Gold: with additional coverage for Maternity, Dental, and Optical, this plan has some very good features to get great coverage for a family and with just 10 months waiting period for Maternity it's almost unique these days among competitors. However, maternity coverage is limited up to $4,000 and may not be enough at luxury hospitals in the region.
In case of an emergency, all plans come with worldwide coverage for stays of less than seven weeks.
Overall, the ACS Health in Asia plan is a good medical insurance option for anyone looking for reasonably-priced health insurance in that region.
One critical point, however, is that no emergency evacuation coverage is included. It's an important feature, especially in a region where appropriate medical assistance is not always available locally and transport to a better facility could save someone's life.
But ACS offers Evacuation & Repatriation optional coverage for a small fee, which would be useful to consider.
Also, before signing up, you may read the fine-print of ACS Health in Asia plan first to get a better understanding of what is and what is not covered.
ACS Europe
ACS Europe is a health insurance solution for any expat living in Europe long-term.
ACS offers 4 plans to get you covered in Europe – a standard hospitalization plan, a basic plan including routine Outpatient visits, an advanced plan including Outpatient and a bit of Maternity, Dental, and Optical, as well as a top plan with better coverage in general.
You don't get unlimited coverage with ACS Europe. The overall coverage is from EUR 500,000 to EUR 2,000,000.
EUR 500,000 is usually more than enough for medical coverage in Europe. However, certain circumstances, even EUR 2,000,000 coverage per year can be reached.
Also, even this plan technically covers private rooms, the limits may not be enough in some hospitals, but it's good to have this option.
Overall, the ACS Europe plan provides a good option for expats in Europe if coverage is needed long-term.
However, again the ACS Europe Plan does not include emergency evacuation coverage automatically and you would need to add it, even though that might not be so important in this case like it might be in other regions.
The fine-print can be found here. You should read it carefully before signing up.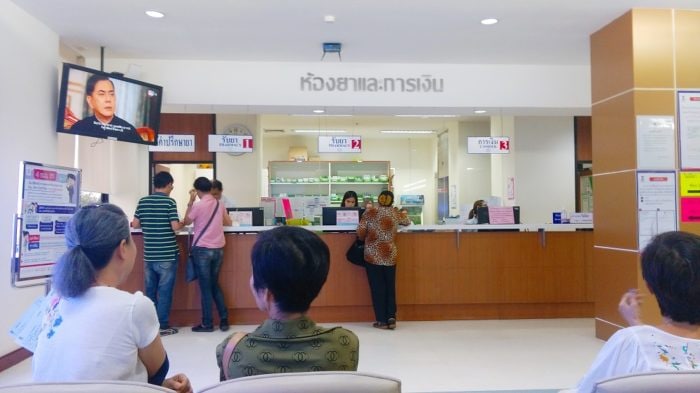 ACS World
ACS World is a health Insurance plan for expats everywhere.
The World plans offered by ACS can be a bit difficult to understand, with 3 choices of "Packaged" options and 2 Module options for custom solutions.
All 3 packaged plans – Comfort, Excellence, and Excellence Plus – include Hospitalization with daily limits, Outpatient with limits per visit, limited Maternity and limited Dental coverage, as well as some routine check up benefits under the Excellence plans. The main differences are the particular limits of each plan and the Co-Payments for Outpatient treatments – Comfort 20%, Excellence 10%, Plus zero.
Under the Module options on the other hand, you have the choice for a Hospitalization only plan or Hospitalization + Outpatient, but no coverage for Maternity, Dental, or check-ups.
In addition, for both plan types emergency assistance & evacuation, as well as public liability coverage can be added optionally.
You can read the full benefit overview on this page.
Overall, prices can be competitive or not depending on the region.
EUR 500,000 and limits under each plan. In fact, the overall coverage is lower than other plans they have, considering that even the Asia plan offers up to 1 million.
For most regions EUR 500,000 or 250,000 (under Comfort plan) might not be enough to be properly insured.
Some examples of costs:
Africa: a 39-year-old single person living in Egypt would have to pay EUR 788 p.a. for the Hospitalization plan, which is very competitive
China: a 28 / 30 year-old couple living in Beijing need to pay EUR 4,780 p.a. for the In- & Outpatient module 2 plan and is very fair priced considering the high medical costs in cities like Shanghai, Beijing and many others. However, the overall coverage might not be enough.
Singapore: a 34 / 37 year-old family with 1 child going to Singapore would face EUR 18,846 p.a. for the Excellence module, which is expensive based on benefits you get
Canada: a 44-year-old single person living in Canada has to pay EUR 7,465 p.a. including Outpatient coverage which is expensive, apart from the fact that 500K overall coverage might not be enough for Canada.
South America: a 32 / 27 year-old family with two kids going to Brazil get a great In- & Outpatient choice with module 2 for just EUR 6,794 p.a.
Moreover, it is important to know that this plan is only available until the age of 70 and there is no option for lifetime renewal.
Instead, you can change it to their Senior Expatriate plan.
If you plan to live abroad long-term even after your retirement age, this plan might not be the best option.
Expatriate Health Insurance USA
Expatriate Health Insurance USA is a US regulations (Affordable Care Act) compliant medical insurance solution for expats in the US.
In partnership with WellAway, an insurance company registered in Bermuda, ACS is able to provide several US-compliant insurance solutions.
The benefit and premium rates are reasonable for the US, with unlimited coverage as long as you stay within their network, which is very common in the US.
If you use a clinic outside the network you might end up paying a lot out of pocket or might not be covered at all.
WellAway is using Aetna's PPO network, which is well-known across the States and should be sufficient to find an appropriate facility close-by if needed.
Senior Expatriate
The Senior Expatriate plan is a health insurance option for retirees living abroad.
The Senior Expatriate plan is not an ACS insurance plan, but an option through ALC – an insurance provider belong to Sirius International Insurance group, and their plans are underwritten by AXA PPP.
What does this mean?
First of all, when your current ACS plan expires, it's going to be a new enrolment when you change to their senior expatriate plan.
It is likely that any pre-existing conditions you have won't be covered. Moreover, this option is usually only available to applicants until the age of 74, but exceptions can be made apparently.
Generally speaking, ALC medical insurance options – Prima Concept (Hospitalization only), Prima Classic (including Outpatient), Prima Premier (better benefits in general), Prima Platinum (top plan) – are competitive and provide reasonable coverage. The biggest shortfalls, however, are limited coverage for chronic conditions (if even covered for any senior under a new enrolment) and limits for cancer and those in need of transplants.
For further details of the ACS – ALC options you may check this page.
International Business Insurance Plans
For any organisation, ACS is able to provide business insurance solutions as well – Business Travel & Expat Company Insurance as well as the Repatriation Insurance plan.
The business travel solution is offered through Allianz Assistance and particularly designed for business trips and is for individuals rather than groups.
This plan includes medical expense coverage, repatriation, and accident coverage. It also comes with the option for travel inconveniences such as flight delays or loss of luggage.
The Expat Company Insurance solutions are diverse. ACS is able to provide group solutions for Medical, Accidental Death & Dismemberment / Invalidity, Assistance & Repatriation, Third-Party Liability, as well as Retirement solutions.
To obtain a quotation, you can use our online contact form.
Student insurance plans
Apart from the "Globe Partner" and "ABC Destination France" plans mentioned above, ACS offers two more insurance products for students – ARE, repatriation and public liability insurance, as well as a Housing Insurance, a home content insurance solution for students in France.
If you are a student and looking for travel medical insurance then you need to go for the Globe Partner plan, or the ABC plan if your destination is France.
The housing insurance provides coverage for your apartment and has several different plans, including Fire and Water damage, tenant liability, theft, or glass breakage, and can even be purchased for shared apartments.
The ARE plan is a simple Repatriation insurance plan for foreign students in France in case you need to be repatriated for health reasons.
Repatriation Assistance
Repatriation assistance is a stand-alone medical evacuation and repatriation plan.
This kind of plan is very rare among international medical insurance providers and gives a great choice to be covered in case your current insurance does not include it (perhaps if you are covered in your home country and you only want to be covered for evacuation and repatriation in the event you need medical assistance and would like to seek it back home).
The premium for this plan, EUR 150 worldwide excluding high cost countries, or EUR 250 for worldwide, is competitive. But it is only available until the age of 65.
Direct Billing and Direct Settlement
Direct Billing, Claims procedure & direct settlement in case of hospitalization
ACS provide a direct billing service for hospitalization for a covered illness or accident.
In case of an emergency, most insurance plans offered by ACS will be able to assist and possibly find a direct settlement solution with the hospital, as long as ACS has been informed immediately.
Claims Procedure
Claim procedures may vary according to your insurance plan. You might need to submit your claim online to the ACS claims center. Other claims have to be sent by actual mail to their head office in Paris, by providing the original invoices and medical reports.
For the South East Asia plans there is a network of hospitals where direct billing is available, meaning the insurance will pay directly to the hospital and no separate claim has to be filed. It makes sense to get the list of hospitals that do this when signing up.
In Thailand this includes most of the popular private hospitals. One downside is that it may take a little longer to 'check out' because the hospital needs to check first that the procedure you had done will be covered by ACS, which can be tedious if it's just a short doctor's appointment.
You may opt instead to just pay yourself and recover the costs by batch-filing your claims every 6 months or so.
Renewal
Unlike other international health insurance, ACS health insurance is always renewed on the 1st of January of each year. You can cancel your plan two months before the renewal date.
The annual increase in premiums seems to be similar to what other insurance companies charge.
Online Reviews
Unfortunately there are not many online reviews about ACS.
Generally speaking, people are okay with ACS' coverage for the price. Many say that it is important to be aware of the fine print, but this is also the same as with any other insurer.
In addition, unless you can contact ACS to settle hospital bills directly, many people seem to complain about ACS' claims procedure, in which they need to pay first and claim later, which can be very tricky.
However, it should be improved in the near future.
The good part is that ACS is regulated by French insurance laws which are usually more protective for the insured than insurance laws from other countries. For example:

ACS insurance plans have community risk policies. This means that there won't be a particular increase on your annual premium when you have an expensive health problem. The risk is shared among the entire membership.
Once accepted, ACS does not have the right to kick you out of the plan because of your expensive healthcare costs.
If you decide to pay on a monthly or a quarterly basis, ACS won't charge you an additional 2-3% like many insurance companies out there.
Our site founder, Karsten Aicholz, had been insured with them for many years and happy with them. Their support is easy to reach without any language barrier.
Now, on to You
Overall, ACS offers a very good variety of different insurance solutions for expatriates. These options provide reasonable coverage for a generally good price.
They have a great plan for expats who are living in Southeast Asia. Their plan for other countries where the cost of medical treatment isn't outrageously expensive is also good.
However, their plan for expats in Europe might not be competitive enough.
If ACS could update their plans in the future, they could be one of the first choices for insurance for expatriates anywhere in the world.