Back before the TripAdvisor was around, people experienced Thailand in different ways. Jake Needham got his first idea of the country while a CIA agent drove him around the poppy fields surrounding Chiang Mai in the early 1970s. It was a trip that was quickly followed by his first job offer to work as a lawyer in Bangkok in 1974. He turned it down. But as it turned out, it was a sign of things to come.
More than 40 years later, Jake Needham can look back on a career in law, movie production and writing that often brought him back to the land of smiles and former poppy fields time and time again. His best-selling book 'The Big Mango' counted several hundred thousand readers, among them James Gandolfini, star of the HBO show The Sopranos who was working on a movie adaption featuring no one less than himself in the lead role.
Sometimes things go different as planned. It's also a theme in Jake's other books: Two very distinct crime fiction series of his take readers on a trip around the region. Following either American expatriate Jack Shepherd or Singaporean police officer Samuel Tay, they immerse readers in the world of Asian metropoles rarely featured so well.
In this interview Jake gives an insight not only on how he perceives writing itself but shares his criticism of an over-romantic description of the profession. It is safe to say that his down to earth attitude about the process and how he manages to put a degree of separation between himself and his completed work might not be what a great many fans expect. That might not be the only thing his fans don't expect though.
Jake's relationship with Thailand's inhabitants – both the local and the foreign kind – hasn't always been an easy one to describe. He himself feels there is a changing attitude that he can sense during his stays in Thailand. It's change he even sees in the shifting type of hate mail he has been receiving over his active years as a novelist. In this interview he voices his sometimes very polarizing thoughts on the culture and education of his host country, but also expresses a strong admiration for the hard work displayed by many of its inhabitants.
It's not just Thailand that Jake reflects on. He shares what he believes was essential to his success as a writer. It's probably not what you expect to hear, and for many aspiring novelists it may certainly not be what they want to hear.
It is one of the more controversial podcast episodes I've done so far and I'd love to hear your thoughts about it in the comments!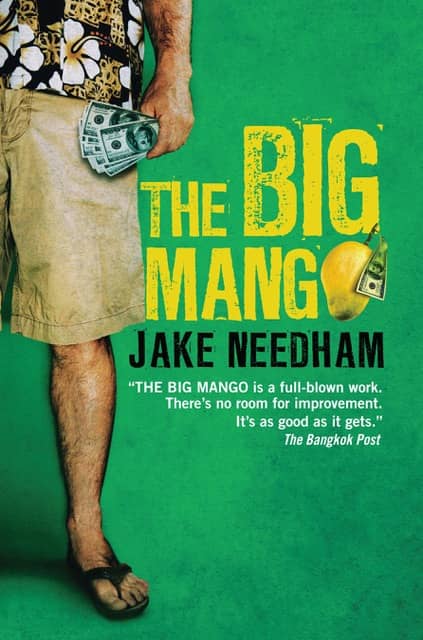 Mentioned in this Episode
Want More?
Check out the complete collection of Brewed in Bangkok episodes, law firms in Bangkok, international schools in Bangkok, and moving to Thailand guide.
If you want to get another writer's perspective on Bangkok, I recommend listening to Jody Houton on Episode 10 of this podcast.