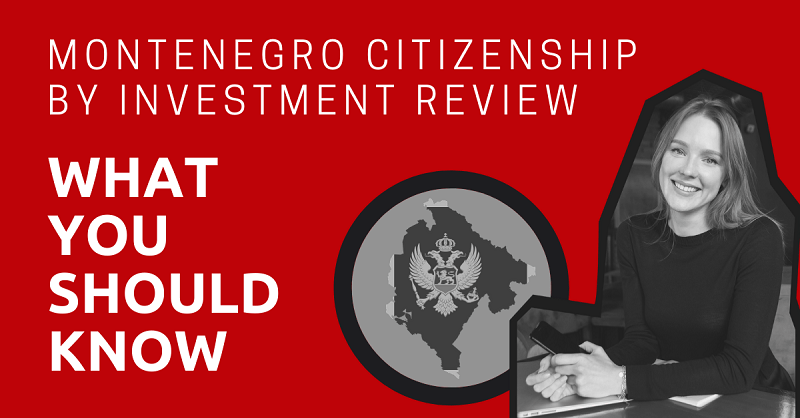 Nestled in the West-central Balkans between Bosnia and Herzegovina to the north, Serbia and Kosovo to the east, Albania to the south-east, Croatia to the west, and with the Adriatic sea serving as a picturesque coastline, Montenegro is a place of stunning natural beauty.
A small country of just over 600,000 people, and boasting a comfortable and laid-back lifestyle with a low cost of living combined with low taxes and great schools, the Balkan nation is an attractive new home for many prospective immigrants.
To spur immigration and investment into the country, Montenegro instituted a citizenship by investment program to offer people a pathway to citizenship in the country, while also addressing their need for Foreign Direct Investment (FDI).
For any readers looking to settle down in Montenegro, let's take a look at the citizenship program and what you can do to ensure your application goes smoothly.
What is a Citizenship Program?
Montenegro has instituted a citizenship by investment program to help boost the country's development. The aim of this program is to have new immigrants invest their financial capital into Montenegro as they apply for citizenship.
Balancing both the requirements and benefits of Montenegrin citizenship, Montenegro hopes to attract applicants who will have a positive impact on the country.
When you apply for citizenship, officials will go over your application to make sure everything is in order and then shortly give you a response.
Who is It for?
The Montenegrin citizenship by investment program is for anyone with financial capital who is looking to move to a beautiful new destination, and is also interested in a European passport.
The passport, especially, is widely respected and allows you visa-free or visa-on-arrival travel to 122 countries and areas around the world.
There are a lot of requirements in place. You will be expected to provide a contribution and an investment to the country along with a number of documents to prove your identity.
It can be an expensive process so please be aware of that before you decide to apply.
Benefits
Although the application process can be complicated, there are many great benefits available to you once you become a Montenegrin citizen.
With a Montenegrin passport, you'll have visa-free or visa-on-arrival access to 122 countries and regions worldwide. You can freely enter Europe's Schengen Area, most South American nations, Russia, and Turkey.
Montenegro has filed for accession to the European Union and could possibly be a member by 2025. Citizenship would mean you get the benefits of being a national of a future EU state.
Montenegro is part of a wider European community and is a nation that enjoys great Meditarranean weather, beautiful scenery, luscious greenery, and a relatively low cost of living.
On top of that, Montenegro is also a member state of the European Monetary Union, the NATO Alliance, OSCE, and the WTO. Being a member of such powerful transnational organizations has various benefits for the member countries and their citizens.
The taxation rate in Montenegro is also among the lowest in developed and developing countries.
Once your application is successful, you and your family will be granted full citizenship to a beautiful new country in Europe that is both politically and economically stable.
Requirements
To qualify for the Montenegro Citizenship by Investment program, you need to meet certain requirements.
First you, the main applicant, must be over 18 years of age. Anyone under 18 will be given permanent residence, followed by citizenship via the usual citizenship procedure once they turn 18 years old.
You must show proof to immigration authorities that you have a clear criminal record, otherwise the process is a nonstarter.
Next, you must also make the necessary financial contributions, the backbone of the MCIP, in order to qualify. There's a 100,000 Euro contribution, and an investment of either 450,000 Euros or 250,000 Euros which make up the majority of application costs.
On top of that, you are also required to cover application/government processing fees. These costs vary depending on how many people besides you, the main applicant, are included as part of the application process. These fees start at 15,000 Euros.
You are also required to submit the following documents to prove your and your dependants' identities if you wish to have your application processed successfully:
Application form for citizenship approval
Notarized passport copy
An original birth certificate/extract
An original marriage certificate/extract
Health insurance policy valid in Montenegro
Medical report detailing health condition for infectious diseases
Statement that details origin of funds for the fee payment and investments
Costs
As mentioned earlier, the bulk of the costs of immigration to Montenegro is made up of the contribution and investment donations that you're expected to make.
The total cost of the application process with due diligence fees, dependent fees, biometric passport fees, etc can come up to as high as 650,000 Euros.
Breaking down the necessary contributions in order to qualify even further:
100,000 Euro contribution, designated for the advancement of local under-developed, self-government units. This goes towards a development fund aimed at providing support to infrastructure in the non-tourists parts of the country.
An investment of at least 450,000 Euros in an approved real estate development project in Podgorica or in the coastal region of Montenegro. Or alternatively, an investment of at least 250,000 Euros into an approved real estate development project in the northern or central region of Montenegro, excluding Podgorica.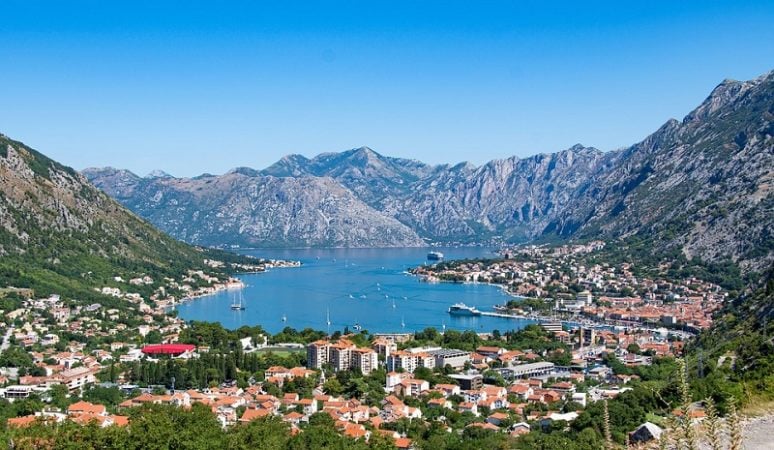 Besides these investments and financial contributions, the relevant application/government processing fees that you need to pay can be broken down like this:
A fee of €15,000 per application to cover the government's costs. This is for a single applicant.
€10,000 for each family member included as part of the application, up to three.
€50,000 for every family member after the first three.
€7,000 for the main applicant plus €10,000 for each family member up to four. For any dependants after that, €1,500 per dependant.
There are also intermediation agents and biometric passport fees that need to be covered as well.
Expect that all this combined is a major financial commitment and should be undertaken with that expectation.
Application Procedure
As an applicant, you are expected to submit your application through intermediary agents that have been officially recognized by the Government of Montenegro.
Ensure that your application forms are completed, accompanied by appropriate fees and supporting documents for yourself and all eligible family members. This includes spouse, dependent adult children, and dependent children under 18 years of age. Certified passport copies, certified copies of ID cards, birth certificates, marriage certificates, insurance policies, and medical certificates are needed.
This information must then be verified by a due diligence service provider.
Anyone granted Montenegrin citizenship through falsified information or by deliberately concealing facts or circumstances can have their citizenship subsequently revoked by the Government of Montenegro.
Make absolutely sure that any information you provide in your application is accurate and does not contain errors that could jeopardize your application process or your citizenship if you are awarded one.
Time Frame
Once the application is received, the government will process the application in around three months. Due diligence itself takes around six months, followed by successful applicants being awarded full citizenship with all its corresponding benefits.
Dual Citizenship
Dual citizenship is a bit of a tricky affair in Montenegro. The country's history in the 20th century is one of conflict and it has been a stable democracy for a relatively short period following the fall of Yugoslavia.
The country restricts its citizens from holding dual citizenship, but applicants who successfully gain Montenegrin citizenship through the investment program are exempt from this law.
Once you are a Montenegrin citizen, you can keep your old citizenship as well if you desire.
Why Montenegro?
Many people have different reasons of moving to Montenegro. Here are some popular reasons why they want to have Montenegro citizenship.
Climate
Montenegro is a country of lush natural beauty, perfect for the many nature lovers out there. If you love hiking, the "black mountains" – as the country's name suggests – cover most of the nation and provide numerous opportunities to enjoy the gorgeous natural vistas.
If some fun in the sun is more your style, Montenegro is home to over 100 beautiful beaches over its almost 300km long coastline. Tourists from all over Europe flock to enjoy the sand and surf in Montenegro, and being a citizen of the nation means you have access all year round.
You could even venture out to the many rivers that crisscross the nation like the famous Tara River, nicknamed "The Tear of Europe" for its beautiful emerald clear water.
The climate is generally Mediterranean but gets colder the more inland you go. Winters can be a bit cold depending on where you are but not extreme. Summers are hot and sunny and you can expect rainfall over the rainy seasons. It's generally very mild weather and a great place to be all year round.
In sum, it is a nation of mountains, thick forests, beautiful rivers and lakes, beaches and the Adriatic Sea, deep gorges, hiking and cycling trails, and more for the intrepid explorer.
Raising a Family
A major plus of life in Montenegro is the pace. Life is slower in Montenegro and many expats find they have more time to spend with family or take small vacations. The slower pace of life means less stress and the abundant natural beauty only helps bolster that image of serenity.
Montenegro has both great public and private schools for children living in the country, which are competitive with similar schooling institutions around the world. Classes in public schools are taught in Montenegrin, but you can find private schools that teach in English as well.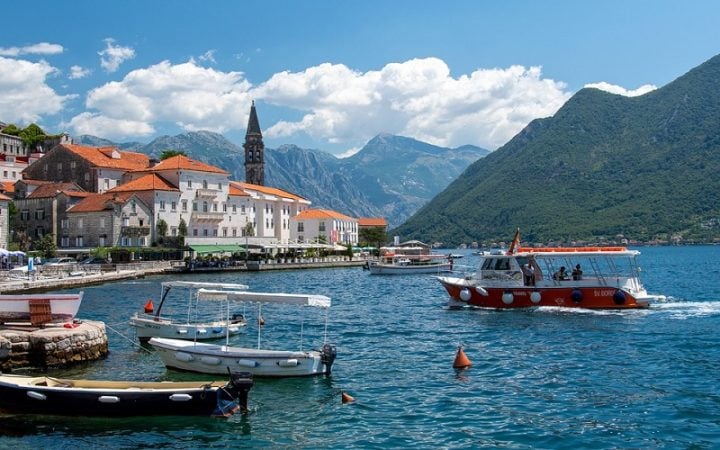 Since a large barrier to settling down comfortably might be the language, make sure to take lessons and enroll your children in language classes so you can better adjust yourself to life in a new country. It's also important to discuss how to make sure your children adjust to the new country and language with school officials.
All in all there are pros and cons to life in Montenegro for a family immigrating there, but it's possible to smartly navigate past any issues before they arise.
Living Standards
Beyond the natural beauty available to you, the country is also known for being a very affordable place to settle down in. Rent, groceries, utilities, and healthcare are all very affordable in comparison to more expensive European destinations or the United States.
Excluding rent, you could live on as little as €450 per month in Montenegro by yourself, although more likely €650 – €750 or more.
With a larger family along with you on your journey, you'll find your expenses will also be proportionally greater. Rent, groceries, childcare, etc will increase your monthly expenses and you can expect to pay as much as €2,500 without rent and over €3,000 with rent included.
Rent can be anywhere from around €250 in less popular areas to €600 and higher for bigger places in more fashionable areas of the country. Adding it all together, your monthly expenses can be quite affordable while maintaining a very comfortable standard of living.
Another reason to move there is the very low crime rate. Violent crime is very low compared to most other countries and Montenegro is considered a very safe country to reside in.
There is some street crime when in tourist heavy areas during the tourist season in summer, but as long as you exercise common sense practices, you'll be fine.
Access to Europe
Situated in the Balkans in Southeast Europe, Montenegro is close to most other European nations, but access is relatively limited when compared to much larger countries like the US or Britain.
There are only a few countries and airlines that offer direct flights to Montenegro, but they are major hubs so it's usually just a single layover before you can travel out to your next destination. Air France, Turkish Airlines, Alitalia, Brussels Airlines, LOT, Austrian Airlines, Aegean Airlines are the major airlines operating out of Montenegro's airports.
You could take rail, either Eurailpass or InterRail, to travel out of the country if you're looking to hop across to a closer destination or if you plan to take in the sights on your travels.
There is also the famous Bar to Belgrade train route, an 11 hour journey which crosses through 276 miles of beautiful mountainous terrain that covers Montenegro and Serbia.

Advertisement
Long-term Stay
There's another advantage to being a resident or citizen of Montenegro. For example, US citizens can stay without a visa for a maximum of 90 days but then need to leave. You could leave and return every 90 days but this is a short term solution. You also can't work or enrol your children in any schools.
As a new Montenegrin citizen or resident, you can live, work, or start a business in Montenegro. Your children can go to school, and you'll have access to the benefits in place for people living in Montenegro.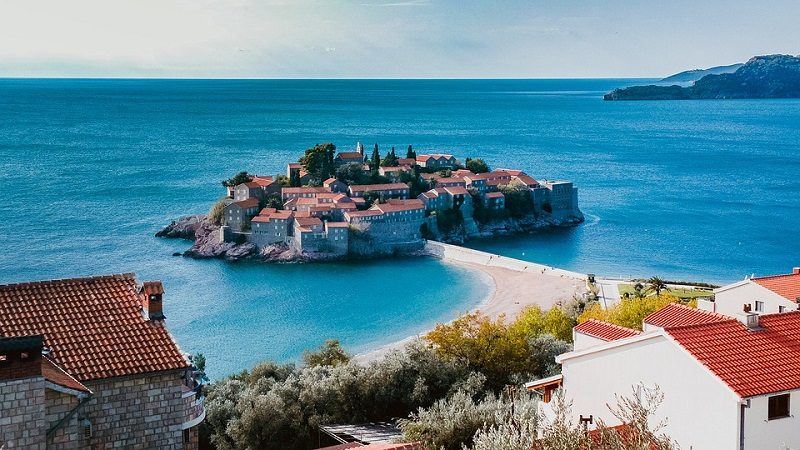 You also don't need to leave the country every few months to restart your visa. Taking all these factors into account, residency is a much better option than a visa.
Taxation
One major pro of living in Montenegro is the tax regime. At 9% generally, the country has one of the lowest tax rates in the developed or developing world, which usually tax their citizens and residents at 10% to 35+%.
This 9% rate applies to corporate income tax, capital gains, and personal income. Montenegro also has double taxation treaties with a number of other countries out there as well.
Only income above the average is taxed at a higher rate of 11%. However, the income up to the average level is still taxed at only 9%.
VAT is 21% with a reduced or zero rate for certain goods and services and there is a real estate tax of 0.25% to 1% depending on the municipality you're in.
Montenegro's very low taxes are just another great part of what makes it such an attractive location to settle down in.
What Effect Has COVID-19 Had on the Citizenship Program?
Covid-19 has had an unprecedented impact the world over, with many countries shutting their borders down to contain the spread of the virus. Montenegro has been no different, and has taken drastic measures to combat the spread.
There was a momentary interruption to new submissions, but otherwise the country's goal to continue the process remains unchanged.
How to Get It
If after reading through all the information we've laid out, you feel the Montenegrin citizenship program is for you, let's now take a look at where to start your application process.
Montenegro's Ministry of Internal Affairs is responsible for administering the citizenship program. You'll need to prepare your documents and the required financial capital before then proceeding to contact an intermediary agent accredited by the Government of Montenegro to handle your case.
If you pass your due diligence, and your documents and finances are in order, you might be saying hello to your new home nation in a rather short timespan.
Is It Worth It?
This depends on if you have the financial capital to afford investing anywhere from over 350,000 to 650,000 Euros in Montenegro. It's a hefty sum that automatically precludes anyone without that capital from being able to apply for Montenegrin citizenship.
If the benefits of Montenegrin citizenship far outweigh the financial burden, then it is an attractive choice.
Now, on to You
For those interested in the Montenegrin Citizenship by Investment program, please fill out the form below, and a representative from the program will get back to you shortly.
Residency Program Inquiry