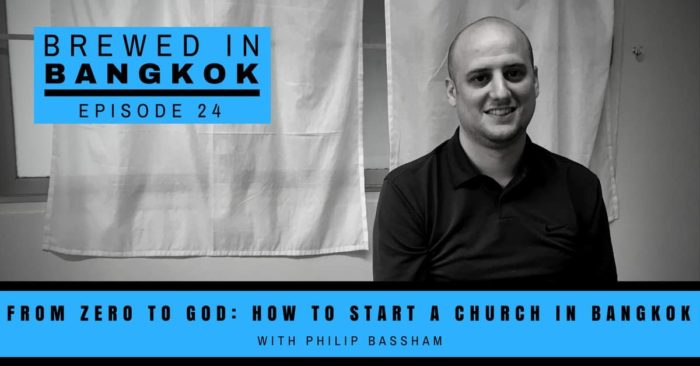 What does it take to start a Christian church in downtown Bangkok?
Philip Bassham is a missionary from the United States that has a religious worker visa for starting churches and propagating the Gospel. He has always wanted to be a minister on the "front lines" so, he ultimately decided to preach the Gospel in Bangkok. Not just because it was the most populated city with a comparatively lower number of churches and Christians, but also a place where people were "open-minded" to learning the faith.
In this episode, Philip explains the difficulties of teaching Christianity to Thais. Feeling the Thai population might doubt the laws, court and the "finality of judgement", he comes up with his own strategies of sreading the word of god.
While offering free English classes, he also tells of the importance of missionaries learning to be fluent in Thai and how he learned from tutors at Baan Aksorn and by using a program called Glossika. Spending eight hours a day working with Thai citizens, he says that learning a language is all about motivation.
Preaching to a nation of 99.5% non-Christians, Philip sees himself in a position to change mindsets of fear, hate and unforgivable sin to love, compassion and personal responsibility by leading people to do the right thing, and to teach people about the love of Jesus.
Mentioned in this Episode
Credits
I had some help with this episode: Lou Pobjecky kindly helped me with a lot of the necessary audio edits to get the file in a listenable shape. Lou also put together the cover image and quick description for this episode.
Want More?