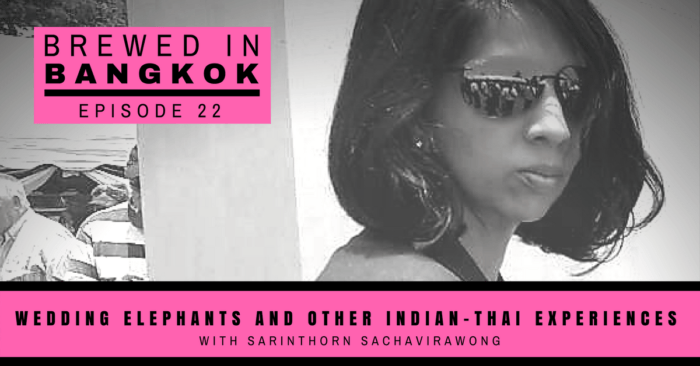 Ever since my first days in Bangkok it struck me how the Indian Thai community always seemed to have their own thing going on. Maybe it was because many have been longer than most other expatriate arrivals, or maybe it was they stood out more than other Asians who migrated here – but from unique customs, to businesses who seemingly exclusively catered to Indian Thais I always thought it was one of the most fascinating communities in Thailand.
For this episode of Brewed in Bangkok I wanted to talk to someone who might help add a perspective on the lives of Indian Thais in Bangkok.
Born in Bangkok, Sarinthorn Sachavirawong – or has her friends and colleagues call her, Jyoti – went to school in Pattani while living with her grandparents. But in order to get in touch with her roots (and eat quicker), her mother suggested that she go to boarding school in India.
Shaped by her time in India and a brief stint in Australia, she returned home to "where all the action happens". With a Bachelor's Degree in Management and a Master's Degree Double Major in Marketing and Finance, she had gained a background in economic freedom, focusing on equal opportunities and personal skills. She leveraged her own education and insights into becoming an experienced organizer of networking events in the city. Yet, she still believes that skills are just as, if not more important than a university degree.
In this episode, Jyoti tells us about her experiences from elaborate Indian weddings and elephants, to business and successful networking. She is also involved with iCamp Thailand: a summer camp for children that provides activities from arts and crafts to music and everything in-between.
Mentioned in this Episode
Credits
I had some help with this episode: Since my usual recording location wasn't available for this recording, we had to record at a coffee shop on short notice – with the background noise to go with it. Lou Pobjecky kindly helped me with a lot of the necessary audio edits to get the file in a listenable shape. Lou also put together the cover image and quick description for this episode.
Want More?