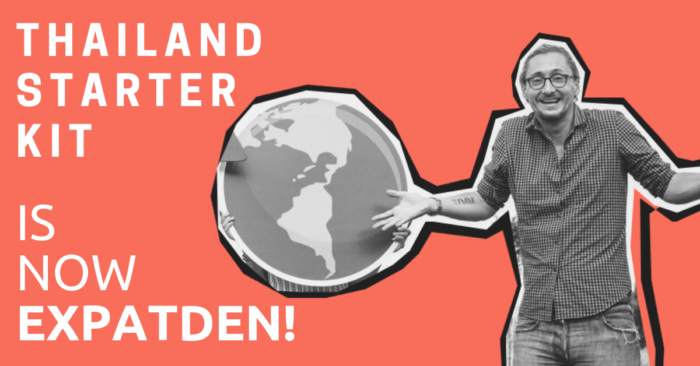 Notice anything different about Thailand Starter Kit?
Your eyes don't deceive you—we are now ExpatDen!
Ever since I started Thailand Starter Kit in 2016, I dreamed of helping expats in Thailand overcome the practical challenges of living in the Land of Smiles.
And over the years the website has helped hundreds of thousands of expats thrive in Thailand.
Now I want to create and publish the same great content for expats all over the world. So today my team and I are launching ExpatDen.
ExpatDen will be for the world what Thailand Starter Kit was for Thailand: The number one resource for expats to live, work, retire, or start businesses abroad.
What does this change mean?
We're still going to create Thailand guides that help you as an expat in Thailand. You can now find all our Thailand Starter Kit guides at https://www.expatden.com/thailand/.
But this year we're also going to publish guides for:
Australia
Japan
Malaysia
UK
Vietnam
What I'd like to know from you is:
What other countries should we cover?
Which topics should we cover about any other countries or the countries on this list?
Just send me an email and I'll add your suggestions to our list.
Thanks for sticking around over the years.
Everyone at ExpatDen is excited to create and publish new guides to help you live, work, retire, or start businesses abroad.