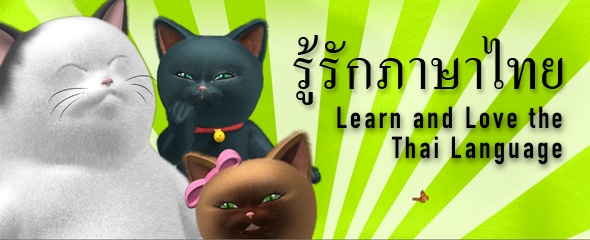 Study Files…
I just wanted to let everyone know that I'll be adding study files at the bottom of each of the Cat Cartoon videos. The study files for the existing episodes (one through five) are already live.
Note: The vocabulary files will go up late (I need time to work out the vocab and get it checked).
Suggestions for use:
If you are looking for a good mobile application to learn Thai, you can check out Ling. Through this application, you can learn Thai with games, flash cards, and puzzles. It can help to improve your speaking, listening, reading, and even writing skills.
Print out the conversations to read along with the videos.
Use the vocabulary files to locate any words you don't know.
Disclaimer: The study pdfs are my project (Sean is to be held totally blameless). If you notice any mistakes please do drop me a line via WLT's contact form.