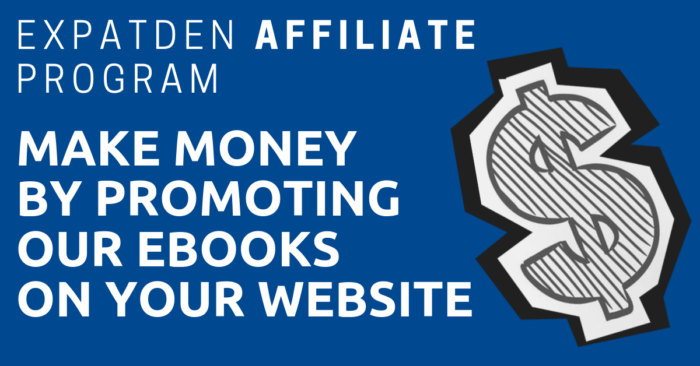 Through the ExpatDen affiliate program, you earn 30% commission when you refer one of our ebooks to your readers.
There's no sign-up fee to join our affiliate program. Simply create an account and we will review your info within a few days.
Once approved, you get access to promotional material and affiliate links so you can start earning right away.
Here's what you get as an affiliate:
30% commission on all products
60-day cookies
Products with high conversion rates
Custom-made promotional material
Our Products
Our ebooks help expats overcome the practical challenges of living, working, retiring, and starting businesses in Thailand.
Thailand Starter Kit Bundle
Price: $49.99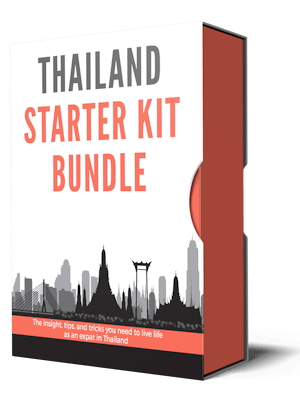 Thailand Starter Kit: Save Cash, Land a Job, Avoid Pitfalls, and More
Price: $29.99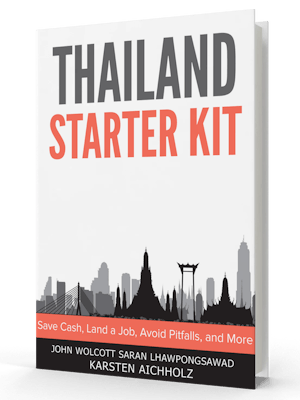 When you promote our ebooks you earn commission from every sale and offer added value to your audience.
The Thailand Starter Kit Bundle ($49.99) is six guides packed with insider strategies on how to save time, money, and headaches when moving to Thailand. Earn 30%, or $14.99, when you refer the Thailand Starter Kit Bundle to a member of your audience.
Thailand Starter Kit ($29.99) shows your readers how to land their dream job and gives them secret strategies that'll save them thousands of dollars. Earn 30%, or $8.99, when you refer the Thailand Starter Kit to a member of your audience.
To become an ExpatDen affiliate requires no effort on your end. We help you with all marketing by giving you affiliate links, custom-built promotional material, and marketing suggestions to help you get started.
Creating an account takes less than five minutes. Click the Sign Up Now button below to get started.
Already an affiliate? Log in to your dashboard.
FAQ
How does your affiliate program work?

Our affiliate program is simple. Once we approve your account, you can log in to your dashboard where you can:

get affiliate links
get promotional material
check the number of referred sales
check payout history
update billing info

None of the promotional material is suitable for my site. Can you custom-make promotional material?

Absolutely! Please contact us and tell us about your website and where you want to promote our products. We can create custom promotional material for you.

How do I get paid?

We pay you by PayPal or wire transfer. Once we approve your account, you can update your billing info and tell us your preferred payment method.

When will I get paid?

We pay on the 16th of every month for commissions you make in the previous month. For example, we pay August commissions on September 16th.

What is the minimum payout?

The minimum payout is $100.

What happens with refunded orders?

Refunded orders don't count toward commissions. But don't worry. We've been selling ebooks for many years and the refund rate is very low.

What is a 60-day cookie?

A cookie is a small piece of data we automatically collect and use to remember that a referral is coming from your affiliate link. We hold cookies for 60 days, which means even if one of your readers doesn't buy something on their first visit but comes back to buy something within 60 days, you still get the commission. That's two whole months!

Are there any restrictions I should be aware of?

We give you the freedom to promote our products however you like. You can promote our products on your website, newsletter, social media accounts, or video channels. There are only two things we ask:

don't false advertise
don't buy keywords using our website name

Do I need to create separate accounts for each of my websites?

Nope. You can create and earn using one account, no matter how many websites you have.
Don't see an answer to your question? Feel free to contact us.