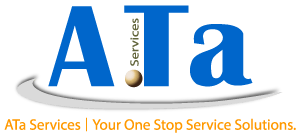 Established in 2008, ATa services is a Thailand Board of Investment company that specializes in administrative management and Thai labor regulation.
They provide a one-stop service solution for setting up and running a business in Thailand, which includes:
Relocation Service
They use their expertise to help companies, digital nomads, and freelancers work legally in Thailand without having to set up a local company.
ATa services hires you or your employees and takes care of all the administrative work that has to do with the Thai government, such as getting you a multiple entry work permit and visa, taking care of your income taxes, and getting dependent visas for your family.
You or your employees will be under ATa Services payroll, and their team will manage the following so that you can focus on building and growing your business:
Salary and payroll processing (income, income taxes, traveling expenses)
Social Security
HR and admin (salary reports, letters to employees, contracts)
Thai bank accounts
The main requirement is that you have to pay their monthly fee, which also covers your administrative costs, and you have to pay yourself a salary that meets the legal minimum requirement for your nationality.
If you are interested in using ATa services, fill out the form below to schedule a visit with their managing director, Thierry Guillossou.
*ATa Services doesn't sell or guarantee visas and work permits. Final approvals are done by Thai authorities.
Disclaimer
We're happy to connect you to service providers who we'd consult with in your situation, and who we find to be professional, knowledgeable, and ethical. That said, it's important to note that we sometimes get commission from service providers for referring new clients to them. This happens at no cost to you and helps us cover some of the expenses of running ExpatDen. While we do our best to pick the most suitable service providers, we can't make any guarantees or accept any liability resulting from your interactions and transactions with them.