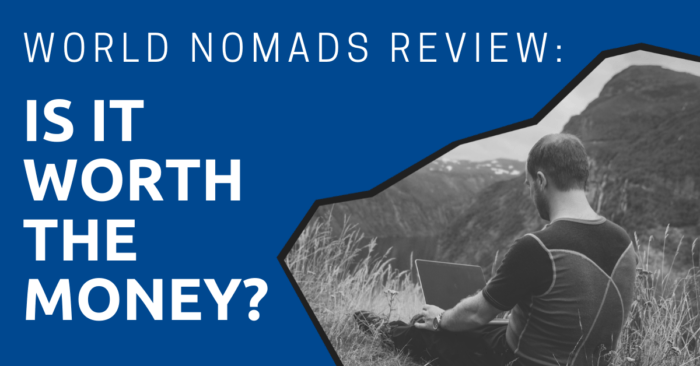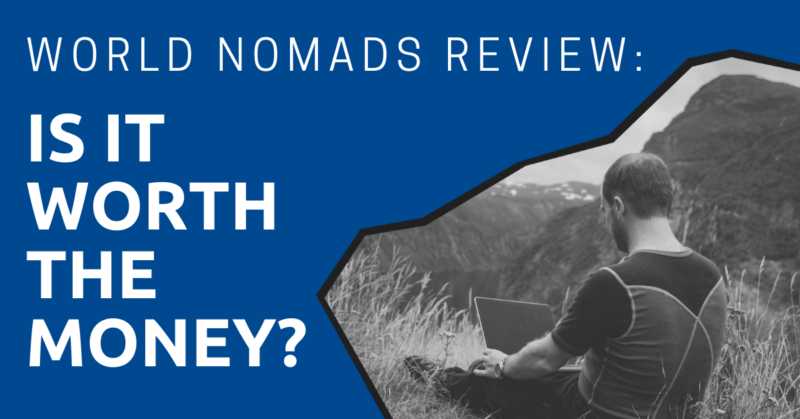 Travel insurance is one of those things you might not use. But once you need it, you're glad you have it.
If you're traveling to Thailand you're more likely to be hospitalized from minor illnesses like food poisoning than major accidents like car crashes.
But hospital bills for even minor illnesses can add up.
I once spent over 7,000 baht at Thai Nakarin Hospital for a four-hour admission for food poisoning.
That's $212, or 49% more than if I took out the World Nomad's Standard travel insurance plan.
See why it makes sense to have travel insurance?
This guide shows you the different World Nomads' insurance plans, what they cover you for, the exclusions, personal experiences, and how to get a quote.
Note: You can only get travel insurance through World Nomads if you're 69 years old or younger.
Going without Travel Insurance
Traveling to Thailand without travel insurance is risky.
I had a friend who came to study Muay Thai in Thailand. Day in and day out he took part in what World Nomads considers an extreme activity.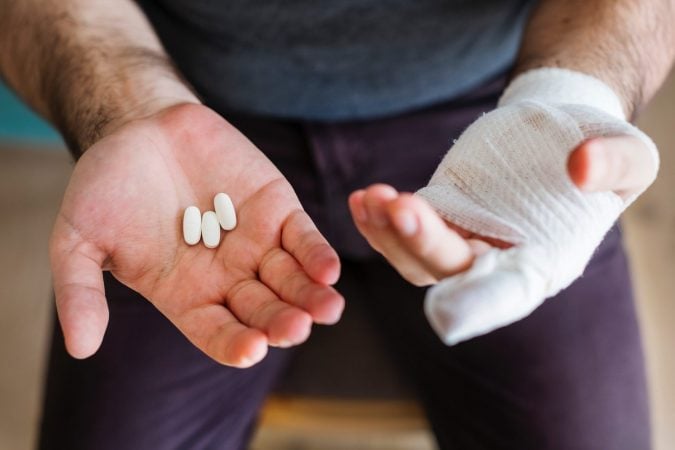 But he wound up getting hurt doing something simple: walking.
In a freak accident he turned to talk to one of his friends while walking on gravel rocks and blew out his knee.
He had no insurance, and the operation costed him $5,000. His parents had to send money to Thailand for him.
Lesson of the story: even if you're not planning to do extreme activities, it's still a good idea to get travel insurance while traveling. You never know when something will happen.
Who Should Get World Nomads?
If my friend had World Nomads travel insurance he would've paid only a few hundred dollars for insurance, saving his parents the thousands they spent on surgery.
So it makes sense that if you come to Thailand to practice Muay Thai, you can look at the World Nomads Explorer Plan.
In fact, get yourself the Explorer Plan if you come to Thailand for any of the following activities:
cliff jumping/diving into the ocean
volunteer work that requires the use of tools
free diving
mixed martial arts, kick boxing, Muay Thai (but not boxing)
volunteer medical work
running an ultra marathon
scuba diving
racing tuk-tuks
And you should take out the Standard Plan if you come to Thailand for any of these activities:
riding in a tuk-tuk as a passenger
snorkeling
banana boat rides
elephant riding
backpacking
hiking/trekking
jet skiing
Frisbee
Plans and Prices
For sake of this review, here's what World Nomads charges a 30-something-year-old male from America for travel insurance for a one-month trip to Thailand.
The Standard Plan: $3.68 per day
The Explorer Plan: $6.57 per day
Here's a look at a side-by-side comparison for the Standard Plan and the Explorer Plan.
There's not much of a difference between the plans as far as basics go. But if you're looking to get the most coverage, spend the few extra bucks a day and get the Explorer Plan.
| | | |
| --- | --- | --- |
| Coverage | Standard Plan | Explorer Plan |
| Emergency Accident or Sickness Medical Expense | $100,000 | $100,000 |
| Accidental Death and Dismemberment | $5,000 | $10,000 |
| Emergency Dental Treatment | $750 | $750 |
| Hospital Advancement | $500 | $500 |
| Trip Cancellation | $2,500 | $10,000 |
| Trip Interruption | $2,500 | $10,000 |
| Trip Delay | $500 | $1,500 |
| Emergency Evacuation or Repatriation of Remains | $300,000 | $500,000 |
| Non-medical Emergency Evacuation | $25,000 | $25,000 |
| Baggage and Personal Effects | $1,000 | $3,000 |
| Baggage Delay | $750 | $750 |
| Collision Damage Waiver | N/A | $35,000 |
Travel Insurance Coverage
When it comes to buying travel insurance, what you're covered for should be your first concern. So let's look at how World Nomad covers you.
Emergency Accident and Sickness Medical Expenses
Coverage for accidents and sickness comes standard with each World Nomads travel insurance plan.
How much you're covered for depends on which play you take out, the Standard Plan or the Explorer Plan.
Each plan, however, covers you for things like:
hospitalization
same-day surgery and outpatient treatment
visits to registered medical practitioners
prescribed medicines
Ambulances
extra costs to get you home, of needed
Emergency Evacuation and Repatriation
If you go scuba diving in Thailand and get stung by a stingray and must go home for treatment, World Nomads covers you for the costs of getting back home.
They'll also help you get back home. World Nomads calls airlines, hospitals, family, and other contacts to make sure you get home quickly and safely.
Trip Cancellation
If you have to cancel your trip to Thailand because you're injured or too sick to travel, World Nomads covers you.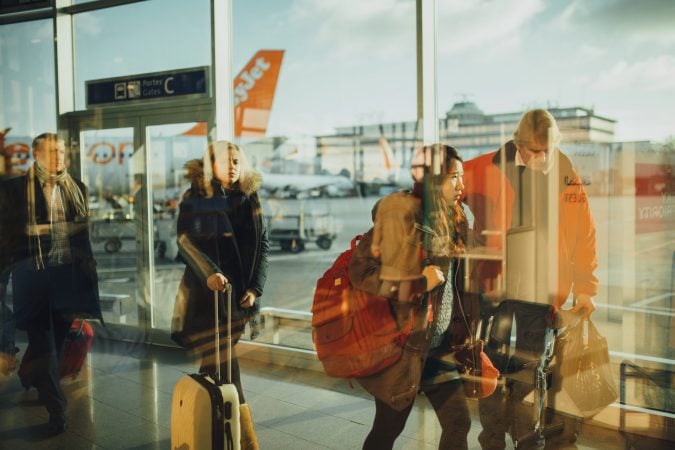 If you, your travel partner, or a family member gets put into the hospital or dies before your trip, World Nomads also covers you.
To get coverage for trip cancellation, you must prove either of the two cases above with a doctor's or death certificate and medical report.
Natural Disasters, Political Unrest, Terrorism, War
When traveling to Thailand it's unlikely that your trip will be interrupted or delayed due natural disasters, political unrest, or terrorism, or war.
When it comes to natural disasters, Thailand is a relatively safe country.
Natural disasters usually happen in the form of flooding. These instances cause the most deaths and injuries.
But rarely—if ever—do natural disasters shut down airports in Thailand.
When it comes to political unrest, terrorism, or war, only once in the last ten years was an airport in Thailand shut down. That was because of political unrest in 2008.
If your trip is interrupted or delayed for reasons out of your control, World Nomads covers you for the costs not reimbursed to your by your airline.
But they cover you only if you bought your tickets before the natural disaster, political unrest, or terrorism happened in Thailand.
If these events happen, and you still make travel plans only to later change your mind, World Nomads won't cover you.
You should also check for any travel warnings that your country puts out about Thailand.
You might not know that a travel warning exists, only to later find out at your own expense.
A Word of Caution about Southern Thailand
All of the above mentioned government's advise against traveling to Southern Thailand provinces of Yala, Pattani, Narathiwat, and Songkhla.
These areas are often under Martial Law due to violence and bombings.
If you travel to these areas don't expect World Nomads to cover you if something happens.
Baggage and Personal Effects
If you turn up in Thailand but your checked-in bags don't, or your bags are damaged, World Nomads covers you and your gear under certain conditions.
To get coverage, follow these important rules:
collect and scan all receipts of what you packed before you come to Thailand
tell the airline your bags are lost, stolen, or damaged and get it in writing
report your stolen bags to Thai police within 24 hours and get a copy of the report
You can first check for lost luggage at the airport you arrived at.
If you can't find your luggage, report it missing to your airline, then go to the tourist police office and file a report.
If you don't take the above steps World Nomads won't cover your lost, stolen, or damaged bags and gear.
Baggage Delay
What if an airline delays your check-in baggage for over 12 or 24 hours from when you get to Thailand and you need to buy some basics to hold you over?
World Nomads reimburses you for the costs. But each World Nomad plan has a limit on how much you get reimbursed for, so familiarize yourself with that limit.
Some of the items you can get reimbursed for are:
T-shirts
underwear
socks
toiletries
prescribed medication
World Nomads also reimburses you for other "reasonable and necessary essential items," but it's best to check your plan for exact details.
If World Nomads finds that you neglected your bags or gear—you left them unattended or in an unlocked car—you won't be covered.
Accidental Death and Dismemberment
Thailand is a relatively safe place to visit. So you don't have to fret over the chances of dying while vacationing here.
But coverage for accidental death comes standard with World Nomads travel insurance plans.
If something does happen to you while in Thailand, your family won't have to front the bill to send your remains home.
If Word Nomads discovers you were drunk, under the influence of drugs, committed suicide, or died because of a pre-existing condition, you won't be covered.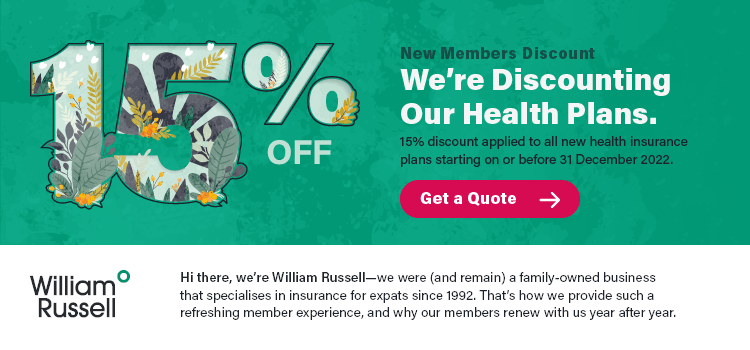 Advertisement
Adventure Sports and Activities
Whether or not you're covered for the sport or activity you plan on doing in Thailand depends on if you get the Standard Plan or the Explorer Plan.
Most sports and activities are covered under the World Nomads' Standard Plan.
For example, if you're coming to Thailand to snorkel, take a scuba diving course, or go zip lining, the Standard Plan has you covered.
You even get coverage for something as extreme as boxing.
But if you're coming to Thailand to study Muay Thai or another martial art, you need the World Nomads' Explorer Plan.
Some sports and activities have restrictions, so it's best to check with World Nomads before you set off on your adventure.
Travel Insurance Exclusions
It's important to know what World Nomads covers you for in their Standard and Explorer Plans. But it's just as important to know what you're not covered for.
Here are some important exclusions:
Pre-Existing Conditions
You won't get coverage for most pre-existing conditions. World Nomads does make the rare exception, but you'd have to state your case with them.
And just to be clear, World Nomads considers a pre-existing condition a medical condition that you've had within six months of getting World Nomads insurance.
Trip Cancellation
If you cancel your trip for reasons other than those listed in the Trip Cancellation and Natural Disasters, Political Unrest, Terrorism, and War sections, you won't be covered.
Accidents while Under the Influence
If you're coming to Thailand to party on the islands, be extra careful once you're under the influence.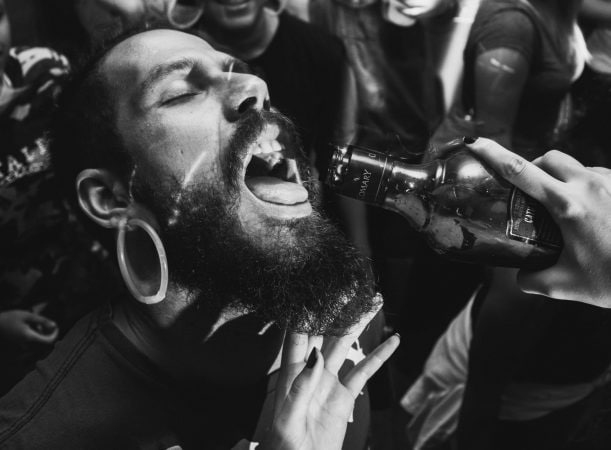 If an accident happens and medical reports state that you were drunk or on drugs World Nomads won't cover your medical costs.
STDs
If you get an STD while in Thailand World Nomads won't cover you.
Remember sex in Thailand is not like sex in the West. One night stands and hook-ups are not the norm here.
If you meet someone in Thailand who's willing to sleep with you on the first night, it's a good sign they may be professionals.
And that means there's a good chance they're carrying an STD.
So if you're looking for a hook up, protect yourself. Or follow the age-old bit of wisdom from grammar school: abstinence is the best protection.
Illegal Activities
World Nomads does not cover you for any and all illegal activities.
If you get shot while dealing drugs in a dark alley in Bangkok, you're out of luck.
If you steal a tuk-tuk, speed away, and roll it over a few kilometers down the road, World Nomads won't cover the costs of treating your injuries.
If you wind up in Thai jail and the inmates or guards give you a "warm welcome," chalk it up to experience.
Make sure you follow the rule of law in Thailand at all times if you want your travel insurance coverage to remain valid.
One Call 24-Hour Assistance
With World Nomads' 24-hour emergency help, you'll never be left stranded when you need your insurance the most.
If you find yourself in a medical emergency in Thailand, call the World Nomads number for your country and you'll get immediate help.
Before you call World Nomads be sure to have the following:
your policy number
a contact number where you are
the details of your emergency
your location
prescribed medication, if any
And here are a few emergency numbers:
if you're from America: +1–603–328–1329
if you're from the UK: +353–21–237–8005
if you're from Australia: +61–2–8292–1470
Making Changes to Your Plan
What happens if you buy insurance through World Nomads and then change the date you're coming to Thailand?
If you want to change the start date of your plan you have to do it before your insurance coverage starts.
You can cancel your insurance up to ten days after World Nomads' satisfaction period, and you'll get a full refund.
If you want to extend your trip in Thailand World Nomads won't automatically extend your coverage.
You have to buy more coverage. But you can do that from within Thailand.
You also can't upgrade or downgrade your plan mid-trip.
If you take out the Standard Plan you can't upgrade to the Explorer Plan.
And if you take out the Explorer Plan you can't downgrade to the Standard Plan.
Using Travel Insurance in Thailand
If you have a medical emergency while in Thailand you can go to any hospital for treatment.
Some hospitals might not treat you unless you can prove you have insurance. So it's best to carry around your insurance policy with you at all times in Thailand.
Making a Claim
Making a claim with World Nomads is quite simple. Head over to their claims page and go through their ten-step process.
Basically you want to gather all the receipts or documents for what you want to claim and then scan and upload them World Nomad's website.
After you submit your documents World Nomads will review your case and put you in touch with a claims specialist.
Personal Experiences with World Nomads
Back in December of 2015, Karsten, the founder of this website, had a skiing accident while on vacation in America.
Since he took out the World Nomads Explorer Plan before leaving Thailand, he called World Nomads right away when he was injured.
They asked Karsten if he needed help and if he could pay for getting to the hospital up front, and Karsten said yes. They were open to helping him if he couldn't.
Because of the accident, Karsten wasn't able to take his skiing class, some of his skiing gear was damaged, and he had to pay for ambulance and hospital fees.
He also had a few follow-up doctor visits.
All-in-all, he paid $4,782.20 in hospital bills and damaged skiing gear.
When he submitted his claim to World Nomads, they started working on his case right away.
World Nomads wouldn't cover the lost skiing lesson, or the skiing gear that was damaged during his accident.
But they covered everything else, even the credit card fees Karsten was charged paying for the hospital expenses.
After applying Karsten's $100 deductible, World Nomads sent him a check for $4,234.83.
In the end, he got just over 90% of what he paid out of pocket.
Now, on to You
You might be thinking to yourself: is World Nomads worth it?
Considering the price of travel insurance through World Nomads and the experiences of those mentioned in this article, I'd say yes.
Ready to protect yourself and your belongings on your next trip? Check out their website for more information.