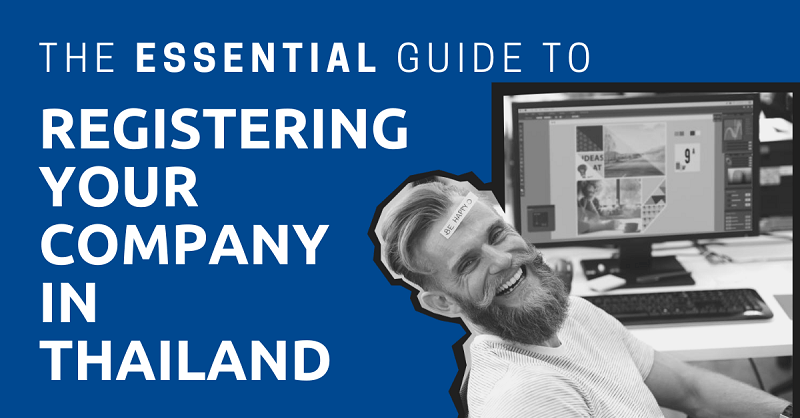 Do you have the next great business plan and want to register your company in Thailand?
Foreigners are attracted to Thailand because it's a great country to start a business or invest in.
But before making the dive, do your homework and make sure you're ready to commit a few years to living and growing your company in Thailand.
This guide shows you which company registration choices you have, how to get business visas and work permits, and all the other odds and ends of running a business in Thailand.
If you need help, reach out to us and we'll put you in touch with someone who can help you set up and market your company in Thailand.
Incorporation Options
Below are a few ways you can incorporate your company in Thailand.
If you're not familiar with company laws in Thailand, it can be tough to decide the best way to incorporate your company.
Because of the complexity and time it takes to set up a company in Thailand, use a lawyer who has experience registering companies here.
Premium Subscription
We have exclusive business content with insider business tricks that you can't find anywhere else.
By becoming a subscriber of our Business tier, you can get immediate access to this content:
That's not all. You get a free consultation with a corporate lawyer, a free consultation with an accountant, enjoy ExpatDen ad-free, and get access to over a hundred pieces of exclusive content to make your life in Thailand hassle-free.
Here is the full list of our exclusive content.
To get access to these exclusive business guides and more, become a subscriber.
Limited Companies
A limited company is the most popular registration choice for foreigners who want to do business in Thailand.
With limited companies, shareholders can only own a limited amount of unpaid shares.
Also, the directors of the company can apply for work permits.
According to the Thai law, you register a limited company by dividing capital funds into shares.
To register a limited company, you need at least three promoters and shareholders. The promoters and shareholders can be the same people.
These three people include a director, an auditor, and a registrar to create the memorandum of association.
Every promoter gets at least one share, and the first payment on the shares must not be less than 25 percent of their nominal amount.
The company must arrange for accounting specified in the Civil and Commercial Code and the Revenue Code of Thailand and submit balance sheets to the authority every year.
Even if the limited company seems best for foreigners to register in Thailand, Thai law limits foreign business activities under to the Foreign Business Act, A.D. 1999.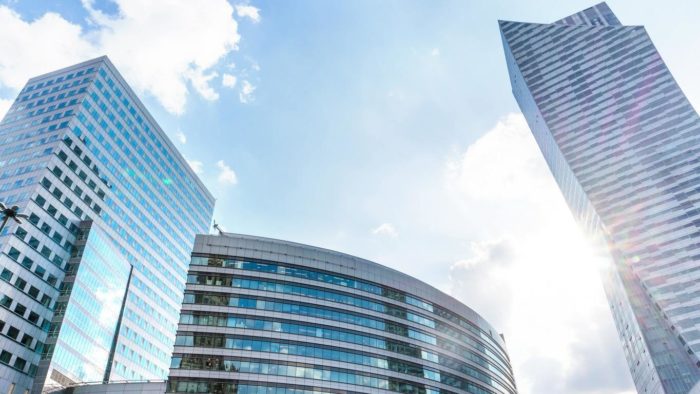 Board of Investment Promotions
For those who want to own 100 percent of their company, the Board of Investment (BOI) is one of your choices.
Companies promoted by the BOI get help with visas and work permits and may be exempt from corporate taxes, depending on the specific taxes privileges.
But not all companies can get a BOI promotion.
The BOI has its own categories to specify which types of companies it promotes.
And each category has different needs. You can find out how to register a 100 percent foreign-owned BOI company in our in-depth guide.
Applying for a BOI promotion is challenging and time-consuming. After you apply, you need to go to the BOI several times on behalf of your company. The whole process takes about one to three months.
After the BOI promotes your company, you have to report your financial status regularly so that the BOI can continue to promote you.
Although you can do everything yourself, get in touch with a corporate lawyer or an accounting firm to help you.
Feel free to get in touch with us for more help.
Sole Proprietorships and Other Legal Forms
A sole proprietorship is a registered company owned by one person, who is also the operator.
For foreigners, the sole proprietorship is not a commonly used legal structure in Thailand due to the restrictions of the Foreign Business Act.
The same applies to the other types of partnerships.
Incorporating Companies in Thailand
According to our lawyer, regardless of the legal structure of your company, you have to established and register the business with the Department of Business Development (DBD).
You must prepare the documents required by the DBD and meet the qualifications.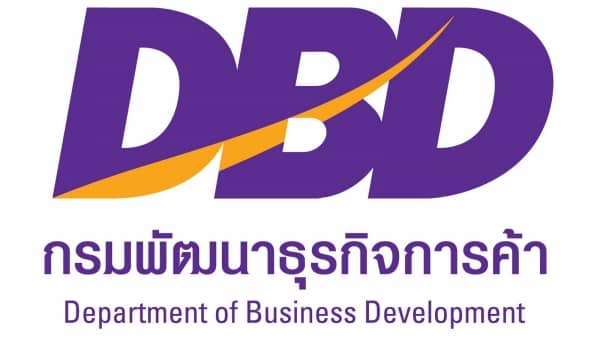 The DBD has offices in Bangkok and other provinces, making it convenient to register a company outside of the city.
You can submit your documents for company registration at any office branch, no matter where your company is located.
But if you make any changes to your company, you must do it at the DBD where you registered the company.
For limited companies, you need to follow certain procedures and submit all the required documents to register your company.
In order to incorporate and register limited companies, you have to reserve your business's name according to the guidelines of the DBD.
Afterward, you have to arrange a meeting to incorporate your company (statutory meeting), then prepare all documents for submitting and registering a memorandum of association and company registration.
After the statutory meeting, the registration at the DBD must take place within three months.
If you need help incorporating your company in Thailand, reach out to us and we'll put you in touch with someone.
Planning Your Company
A lot goes into starting a business in Thailand, and planning should be the first step.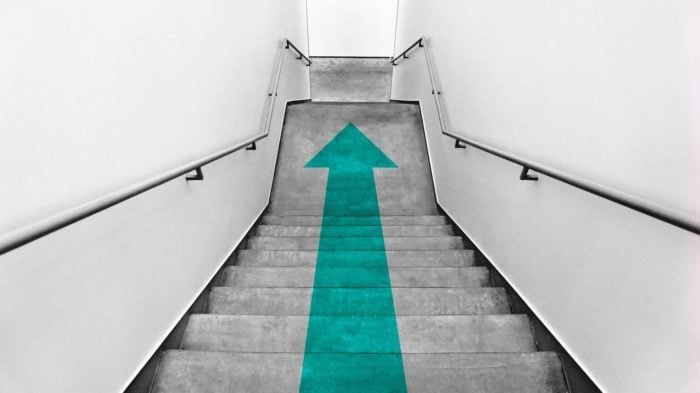 Below is an example of how you should research your business, find a Thai partner, and define your business goals.
Researching and Finding Your Niche
Many business ventures fail in Thailand because people choose to take shortcuts or go with the flow.
The first and arguably most important step in starting a business in Thailand is doing your market research and finding your niche.
Spend some time doing market research, analyzing competitors, and getting yourself acquainted with the community to see what is lacking in Thailand and find out how to fill that need.
Learn Thai as well. It could help you talk to your Thai employees, partners, and service providers.
You can also talk to other business owners to get their opinions or knowledge on the local market.
If your marketing plan involves an online business, talk to a local digital marketing agency like Enabler Space. They know the Thai market and can suggest marketing ideas to help you execute strategies to increase your profits.
Once you know your market, you can start thinking about the marketing strategies that will help promote your company.
If you open a restaurant, for example, give away free shots to first-time patrons or give away free drinks throughout the night.
You should always network, find ways to set your company apart from competitors, and have a back-up plan for low seasons.
There are many commercial risks that your company may face. Therefore, don't forget to do your research before starting a company.
Finding Thai Partners
If you're a person who's considering staying in Thailand for the long-term and start running a company, we suggest you finding a genuine Thai partner.
Someone who knows the landscape, speaks the language, and can handle administrative and staffing procedures is a huge asset.
Thais can handle the local authorities and staff much better than you.
Some people choose to have a paper partner, someone who owns 51 percent of shares but has no say or genuine ownership of the company.
Though this practice is common with foreign-owned companies, it could pose problems down the road.
Speak to a lawyer or an accountant, as they stay up to date with Thai laws.
In Thailand, the laws change all the time, and only someone who follows those changes can tell you what's best.
So, make friends with Thai professionals in your field. They can help you run your company and might be interested in investing in it.
If you have a Thai friend you trust, they can hold company shares on your behalf.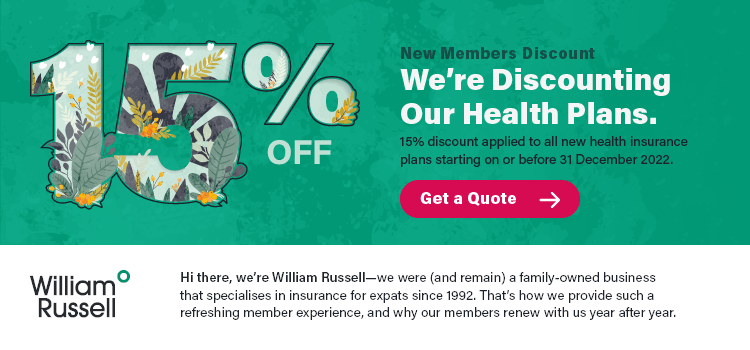 Advertisement
Defining Clear Goals
The next step is to set clear goals for all the people involved; set your salary and plan a budget for staff, rent, and other expenses.
To give you an idea of what you could spend every month on a small company with five employees, check out the table below.
Below list of costs is not exact. But it gives you an idea of what to expect.
| | |
| --- | --- |
| Expenses | Costs |
| Rent | THB20,000 |
| Utilities | THB10,000 |
| Internet | THB3,000 |
| 7 Staff Salaries | THB140,000 |
| 3 Partner Salaries | THB75,000 |
Make sure you have enough to cover these costs for the first six to twelve months.
Read our in-depth guide on the cost of doing business in Bangkok for more info.
Setting Up Your Company
Setting up a company is the most challenging part. This step is where you face all the legal hassles.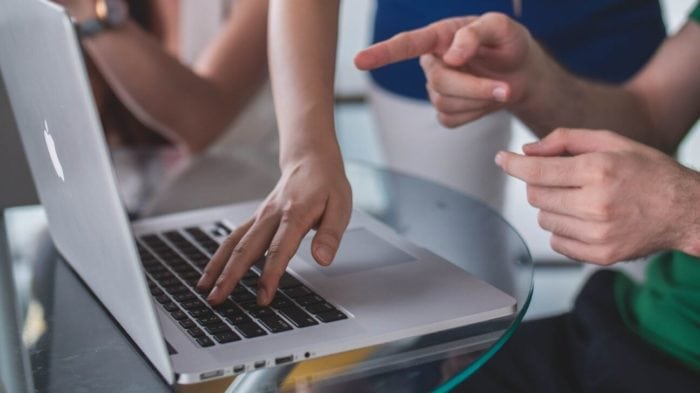 If you come across any problems, it could throw you for a loop and deflate the excitement of starting your own company.
Registering Companies
Registering companies in Thailand is a challenging process. But here's a summary of what you need to do.
First, book your company's name and be sure it's not similar to other companies' names in Thailand.
After you book the company's name, prepare your company's registration documents, including a list of shareholders, meeting notes, and proof of payment of share capital.
Then you register your company at the DBD. The DBD lists the registration procedure on its website.
You can do this procudure yourself if you know how to read and write Thai since all paperwork is in Thai. In addition, you need to fill in the form with the exact wording expected by the DBD.
Also, things are more complicated when you're an expat, since the DBD may need to check your source of funds and the financial status of your Thai partners.
If you can't do it yourself, hire a lawyer to help you.
Once you register your company, you may have to register for VAT and get licenses for your business.
Getting Licenses
You may need other licenses to do business in Thailand. But this depends on your company size and type.
Applying for VAT
You need to get a VAT license once your company makes over THB1.8 million in annual revenue.
The VAT registration must be done at the Revenue Department in your area within 30 days from the day revenue reaches that amount.
Applying for Other Licenses
Depending on your company's business type, you may need to get other relevant licenses.
If you open a restaurant, sell liquor, or play music, you need a license. If you run a shipping company, you need an import and export license. If you import food and drugs to sell in Thailand, you need a license from the FDA.
Double-check with your lawyer to avoid fines or other problems in the future.
You can also use an accounting firm. They make sure you have the right paperwork and apply for you.
Firms may ask for photocopies of your bank account and a map of your company's location. You then have to wait for these licenses.
The duration varies depending on province, region, and license, so do your homework as Thai bureaucracy changes these processing times.
There are some licenses that are required to be renewed every year, for example liquor and music licenses, and you have to pay about THB600 to THB2,000 for each license.
Finding Office Spaces
You have two choices when it comes to office spaces: serviced offices and traditional offices.
Serviced offices are a good choice if you don't want to deal with all the small details that come with setting up an office: buying furniture, setting up phone and internet accounts, supplying your employees with drinks and coffee, finding maids and cleaning equipment. The list goes on.
With a serviced office, you can sign an office lease, bring your laptop, and start doing business on the same day.
Traditional offices, on the other hand, are more complicated and expensive to set up. You need to invest in furniture, set up phone and internet accounts, and you might even have to hire an administrator to keep up with all the office tasks.
Getting Visas and Work Permits
Getting visas and work permits for you and your employees is challenging.
Many people have thought about setting up a company in Thailand for visa purposes.
They want to use their own company to provide supporting documents for a business visa.
While it's possible, the expense and paperwork you need to deal with isn't worth it. It's better to look for alternatives such as the Elite Visa, which is cheaper than setting up and running a company for visa purposes.
That said, below is the process to get business visas and work permits in Thailand.
Visas
You need to apply for business visas and work permits.
Although you can do it yourself, you can also hire an accounting firm to help you handle the paperwork.
You can apply for a business visa at any Thai Embassy outside of Thailand. For example, Malaysia, Cambodia, Laos, and Singapore are popular countries.
To apply for a non-immigrant B visa, you need:
copies of your company registration
nn approval letter from the local Ministry of Labour
a letter from the Thai company offering you the position
You can find agents near Thai embassies who double-check your paperwork and apply on your behalf. The fee is around US$20.
The non-immigrant B visa must then be extended in Thailand at the immigration office. This involves a tedious process and a lot of supporting documents.
Read our in-depth guide to business and work visas in Thailand for more info.
Work Permits
Having a non-immigrant B visa doesn't entitle you to work. The only way you can legally work is to get a work permit.
Once you have your business visa from the Thai embassy overseas, you have to fly back to Thailand and apply for your work permit.
Foreigners who get work permits need to have four Thai workers per foreigner working in the company, plus THB two million in capital, unless you're promoted by the BOI.
For two work permits, you need eight Thai employees and THB four million in capital.
You can start working once you have applied for a work permit and are in the process waiting for approval.
The entire process takes more than a month, from applying to receiving your work permits.
But if you have all the documents ready, the process only takes a few days.
Check out our in-depth guide to Thailand work permits for more info.
Opening Business Bank Accounts
Once you've registered your company and received your registration, you can open a business bank account.
There isn't a major difference between banks. So, choose the one that's most convenient for you.
You may need someone to introduce or refer you, as banks are hesitant to open accounts for foreigners.
The accounting firm you used for registering your company can refer you to a bank. Once you open an account, ask the bank to set up online banking for you. It's going to make it easier to handle your finances.
Getting a company credit card is challenging, most banks only give you credit once you have been operating for a few years.
Some people can get company credit cards earlier. But they're unsecured credit cards, meaning you must deposit the entire amount of credit in the bank as collateral.
Finding Employees
When it comes to hiring staff, you have a few choices.
Recruitment agencies help you find, screen, and interview the right talent based on your organization's needs and requirements.
If the candidate doesn't pass probation, you can ask them to find another candidate without having to pay anything extra.
You can also advertise on job websites such as Jobdb, Jobthai, and Jobtopgun, which all are job-posting platforms. It usually costs a few thousand baht per month per job listing.
LinkedIn and Craigslist work well for recruiting foreign workers or employees at managerial levels.
For other positions, you can hang a sign saying "Staff Wanted," post the job in a local Facebook group, or get referrals from locals.
Aside from salary, you can offer your staff perks such as meals, drinks, and snacks to keep them happy.
You can give all your staff a THB2,000 bonus every Songkran festival, or Thai New Year. You can also give them housing allowances.
But these extras benefits are up to the employer and aren't required by Thai law. You can read how to build a team of rock star Thai employees through this cross-cultural management system.
When you get employees who work well, pay them fairly so they don't leave or get picked up by better-paying companies.
When you pay fair wage, your employees could recommend your company to other potential employees, too.
Buying Furniture and Equipment
When it comes to buying office furniture or equipment, plan and budget everything. Know exactly what you need and how you're planning to decorate your office.
If you rent a serviced office you only need a few office supplies costing a few thousand baht.
If you rent a traditional office you need to buy furniture, which costs around THB10,000 per work station.
If you run a restaurant you need to get kitchen equipment, signs, paint, and decorations.
To give you an idea, here's how much it could cost to set up a restaurant.
| | |
| --- | --- |
| Equipment | Costs |
| Kitchen Equipment | THB130,000 |
| Kitchen Supplies | THB70,000 |
| Paint Supplies | THB10,000 |
| Furniture | THB80,000 |
| Renovations | THB60,000 |
| Pool Table | THB50,000 |
| Lighting and Fixtures | THB35,000 |
| Sound System | THB40,000 |
| Uniforms | THB10,000 |
| Total | THB485,000 |
You can get everything you need for your office from OfficeMate. For furniture, take a look at IKEA.
Also check out Makro, a wholesale store where you can stock up on supplies.
If you don't see what you're looking for, ask to see their catalog. They have more low-priced goods in their showrooms.
Another great tip for finding equipment is to look online.
Thailand has extensive Facebook pages for expats. These pages are usually full of quality second-hand equipment and furniture.
Running Your Company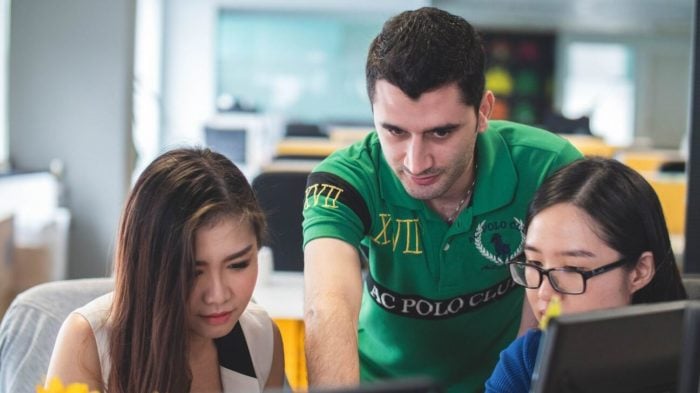 Developing Systems
In the beginning, you need to develop your own cross-cultural management system. Thailand has a more laid back social and working culture than Western countries.
Also, Thais don't express their opinions directly. During meetings, they may sit there silently. You may only find out about a problem when you talk to them privately.
You have to be mindful of how you speak to elders, regardless of whether you're in a higher position than them or not.
It's common courtesy to respect your elders in Thailand and use the words khun, sir, or madam when addressing them.
You need to work through cultural differences and develop systems that will help you manage your employees effectively.
Paying Taxes
Another major operating responsibility is filling taxes and renewing licenses.
You should hire an accountant. Usually, the same person who registered your company can do this for you. If you can't find one, ask local business owners for a good referral.
Not paying your taxes can result in heavy fines, your work permits being canceled, or worse – jail, asset seizure, and even company shut down.
Corporate Income Taxes
As of 2021 , the corporate tax rate in Thailand is 20 percent. However, if net profits of the company are less than THB300,000 per year, such tax is exempted, due to Revenue Department regulations.
You need to hand in corporate income tax returns twice a year.
VAT and Withholding Taxes (WHT)
VAT is calculated on sales of goods and services.
The current VAT rate is 7 percent. It's only calculated on the difference between the price you buy the goods for and the price you sell the goods for.
Some types of company service income are subject to withholding tax or WHT.
The company has to give withholding tax certificates for all transactions that fall under this category.
You must pay WHT to the Revenue Department every month. WHT rates depend on income types as seen from the Revenue Department website, Subject 6.
You can report WHT by paper before the seventh day of each month or by e-filing before the 15th day of each month.
Again, your accountant can handle these filings on your behalf.
Social Security
Companies have to pay social security each month for employees.
Five percent of social security for health insurance is levied up to THB750 per month per employee.
As an employer, you need to take out social security for employees and pay an equal amount to the social security office.
For example, if you pay your worker THB15,000, the total amount paid to social security is THB1,500 (THB750 from the employee and THB750 from your company).
You need to pay social security before the 15th of every month at the social security office, Krung Thai Bank, or Bank of Ayudhya.
You also have to let the social security office know within 30 days after you hire a new employee and before the 15th of the next month when an employee leaves your company.
You only have to pay the social security on their behalf for employees that don't meet the minimum taxable income in Thailand, which is under THB150,000.
Group Health Insurance
Medical coverage for social security isn't sufficient in Thailand.
To maintain the health of your employee and keep them around, consider buying group health insurance.
It's optional but can attract skillful employees to your company. And you can use the expenses you pay for insuring your employees as a tax deduction.
If you're interested in buying group insurance, get in touch with a reliable broker.
Personal Income Taxes
Although it's not a must, companies should provide practical support to their employees with regards to filing tax returns.
The tax rate in Thailand is progressive, meaning it changes and your personal tax liability increases.
You can find out more in the tax section of our moving to Thailand guide.
Paying Foreign Employees
Thailand has four different classes of minimum wages when it comes to foreign employees. Here's a breakdown of those classes based on nationality.
| | |
| --- | --- |
| Minimum Monthly Wage | Worker's Country of Origin |
| THB50,000 | Western European countries, Australia, Canada, Japan, and the U.S. |
| THB45,000 | Taiwan, Hong Kong, South Korea, and Singapore |
| THB35,000 | Eastern European countries, Asian countries, Central American countries, Mexico, South American countries, Turkey, Russia, and South Africa |
| THB25,000 | African countries, Cambodia, Myanmar, Vietnam, and Laos |
The amount for minimum wage changes over time. So, you should check with Thailand's Ministry of Labor.
Accounting Fees
You need to hire an accounting firm to handle everything related to accounting, including:
monthly, mid-year, and annual taxes
paying social security funds
preparing and auditing financial statements
dealing with the Revenue Department
providing tax advice
You need to send all receipts and invoices to your accountant every month.
Accounting fees depend on your company type and the number of monthly transactions.
Be careful when choosing an accountant. Hire someone ethical, so you avoid unexpected tax problems that could result in fines or even jail.
Some accounting firms may only offer tax fillings. They won't deal with social security or handle unexpected problems with the Revenue Department.
If you want to work with an accountant who can handle everything, get in touch with Banchee Legal House.
Commercial Insurance
If you want to minimize risk as much as possible, you might want to get commercial insurance for your business.
It's a good way to protect yourself, your employees, and your customers.
This type of insurance comes with different packages depending on your business needs.
Accidents and natural disasters are the two most common types that commercial insurance should cover. For example, if your employees or customers slip and hurt themselves in your office, this insurance will pay for the cost of treatment.
If your workers have a road accident while on a business trip, the insurance will pay for it as well.
The natural disaster coverage includes floods and fires, which are the two most common disasters in Thailand. The plan also covers earthquake and storms, which rarely happen in Thailand.
Commercial insurance will cover both tangible and intangible products, including the loss of digital files and data of your business. It also includes legal issues such as fraud, theft, and even sexual harassment lawsuits.
Commercial insurance covers everything can be considered a risk.
Since it's a tailor-made product, it would be helpful if you talked to a representative in detail about the nature of your business, what your company needs, your budget, what will be included and excluded, etc.
We can put you in touch with a good insurance company who is an expert in this field and has extensive insurance knowledge.
Other Challenges
You may face other challenges when running a company in Thailand.
You need to prepare and sign piles of documents for every organization you visit.
For example, when you open a bank account, you need to bring:
a copy of your company's registration certificate
your list of shareholders
meeting notes with the exact words needed by the bank
copies of passports and work permits of all foreign shareholders who hold at least 25 percent of shares in the company
copies of ID cards of all Thai shareholders who hold at least 25 percent of shares in the company
Another challenge is the never-ending changes that seem to arise when it comes to visas, work permits, and regulations.
There are endless changes to Thai laws and regulations. It's hard to keep up with them as they seem to change every year.
You should build a network and help each other stay updated on changes.
Now, on to You
Running a company in Thailand can be a fun and rewarding experience.
Once you find your niche, hire a professional team to help you set up and market your company.
Instead of doing all the tedious work on the back-end, you can do what you do best, which is serve your customers.
If you need help setting up and marketing your company, reach out to us and we'll put you in touch with someone who can help.