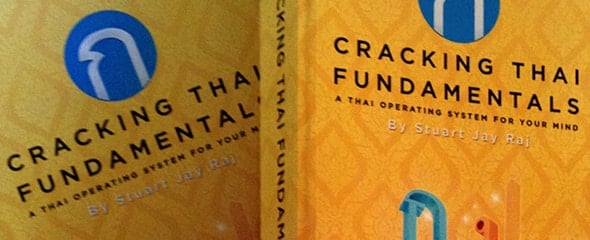 WINNER: Cracking Thai Fundamentals …
Happy New Year's Day all! The winner is … Katia.
My thanks goes to everyone who took the time to leave a comment – please do stay tuned for more giveaways!
I also want to thank Stu Jay Raj for gifting a copy of Cracking Thai Fundamentals for this giveaway. If you didn't win you can always order a copy from his site, stujay.com. Asia books (Thailand) also carries it but there's been a run on the book so not all stores will have them in stock.
Again, here's the original post and review, Cracking Thai Fundamentals: Review and Free Draw. And here's Josh Sager's (Let's Talk Thai) as well: Product Review: Cracking Thai Fundamentals by Stuart Jay Raj.
Congrats Katia! An email is swinging your way.