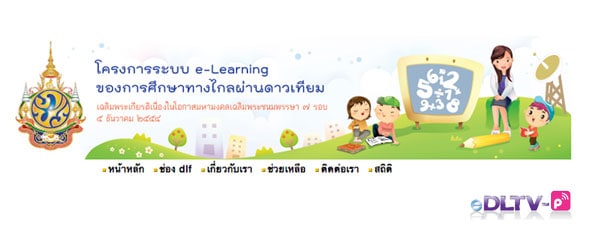 FREE Thai learning resources: Primary to College…
UPDATE: eDLTV is now offline. What a pity (but thanks to Mia, I have them here somewhere).
I've been collecting FREE Thai language learning resources for yaks ages. Each year I add more. Some are good, some are only ok, but the huge amount of resources found at eDLTV was mind blowing.
To show you just a taste of what's available, take a peek at these three sections:
Primary school: ป.1-ป.6
Secondary school: ม.1-ม.6
Vocational college: อาชีวศึกษา
And guess what? The course materials are under Creative Commons license (CC BY NC ND).
The credit for finding this Thai learning resource goes to Thai Skype teacher Mia Rongsiaw from Learn2SpeakThai.
Mia: have seen and heard of countless stories of pirates, I couldn't imagine what they felt like when they discovered a treasure hidden on the bottom of the sea until I found this Thai language learning material.

After spending a few good hours in exploring this treasure, I have a few thoughts to share.

Pros: The amount of material on the web is far bigger than any Thai material I've seen. The VDOs show typical Thai classroom settings and ambiance (which have some cons too). You'll learn about teachers and students behavior which can help you to understand better the Thai cultural aspect.

Cons: As mentioned, the VDOs can be a bit in a slowly paced. Some of the materials were created for children so you might find it a bit childish. Users would need a bit of Thai language skills to get the best out of it.

Over all, I would recommend it to Thai language learners who aim to learn/improve their Thai language comprehensive skills.
Thanks Mia! We owe… we owe…